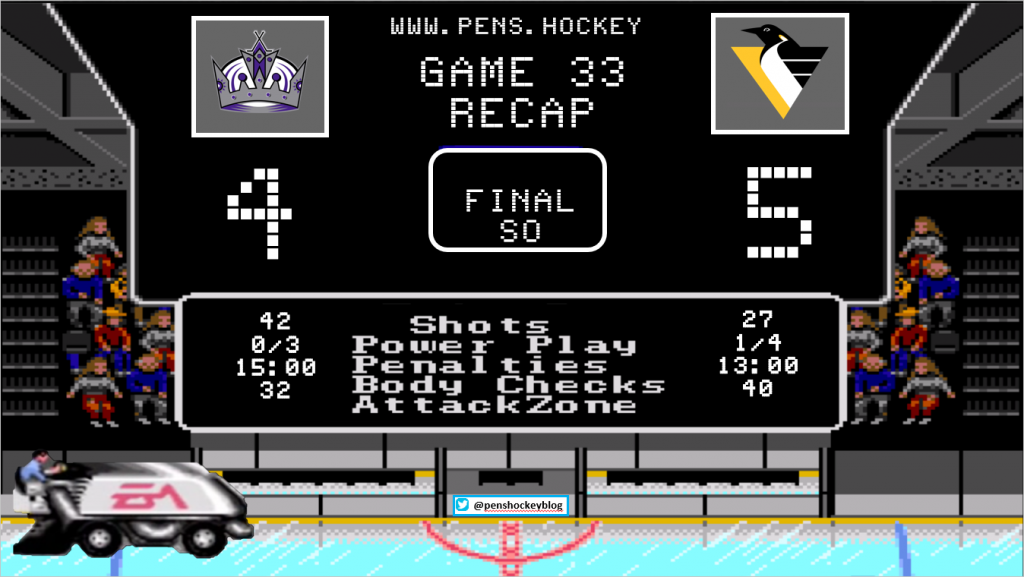 Coming off an impressive 1-0 OT win, the Pens were seemingly in a good place. They played a tight checking playoff like game and earned a quality win against their lil bros, playing the way Sully has been preaching since he got here. Also, the Blender was headed back to Wilkes-Barre, meaning they'd get their big horse back for this one.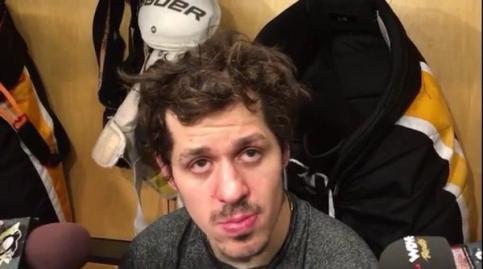 Having heard the news that Joey Blends left, Geno's bowels promptly reminded him that they weren't quite finished, apparently. Blender come back…. apparently, we need you. Sorry about your lease.
That means that the Pens would ice the same lineup again. Including Jarry in net.


Full disclosure: I'm writing this well after the fact. Also, alcohol was involved. Yes, I'm sure you're shocked.
Anyway, it started out boring enough. We skated, they skated. We shot pucks, they shock pucks. We hit them, they hit us. Not a lot to get excited or upset about. Until…
Did Letang do the wrong thing? Yeah. But did Blueger also screw the pooch? Why yes, yes he did. Stopped skating and didn't take the goal scorer. Also of note was John Marino getting beat as badly as anytime I can recall this year. Just a perfect storm of buggery, really. Get the bourbon.
13 seconds later, Tanev took advantage of a down and out not-so-Quick and tied things up, but kids, there's a reason I'm not putting in the highlight, and that's because the goal didn't count. Blueger didn't MEAN to get his stick into Quick (heh heh) but he did, and it was the right call. *GULP*
About 5 minutes later, the only player in the LA roster that I wouldn't mind seeing in black and gold took advantage of more defensive zone fuckery and doubled the lead.
Woof. Gonna need more bourbon…
Stats after one:

The first thing we noticed this period was that McCann was moved up to center Guentzel and Rust.
The second thing we noticed was Rust slicing the lead in half
Rust (11) from Guentzel (17), Letang (13) – EV – 3:31
All kinds of good stuff here. Center drive by new top-line center McCannCannCannCann, great vision from Guentzel, and a quick and accurate release from Trusty Rusty who likes his girls busty. Actually, he's such a nice guy he probably literally only cares about their personality.
The rest of the period was a see-saw affair, with some drama and stuff. Pens at one point were shorthanded by 2 when Jerkin'Off Johnson did a bad. But they killed that, oh they killed it REAL good.
Later on, the Kings had their own penalty issues, after Tyler Toffee held poor early balding Lafferty and then WahKeem Ryan smooshed Jake in the squash with his rod, er, stick.
5-3 advantage for, like, a while. Pens hadn't scored on one of those in a coons age, so it was time for Mr. Magic to strut his stuff.
Rust (12) from Guentzel (18), Letang (14) – PPG – 17:36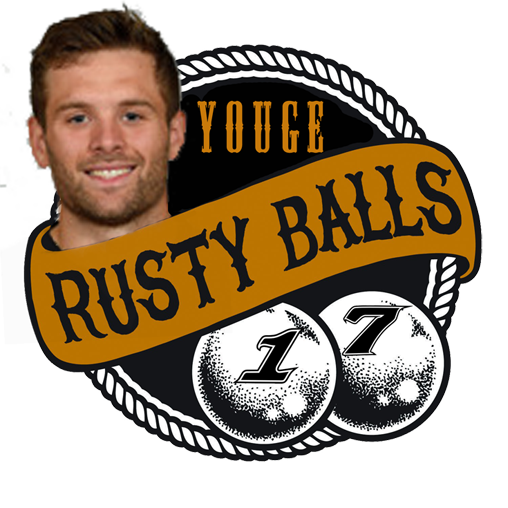 So Geno IS fire, apparently including his b-hole, but Rust is ON FIRE. 12 goals. Second on the team behind only Jake the Snek. Oh, and he's only played 19 games. And to think there were trade rumors swirling around this guy.
Nothing else would happen and we'd head to the 3rd all knotted up at 2. Stats after 2:

Stuff happened. I think there was a fight. Whatever, bourbon.
Anyway, Blueger finally managed to be in the right spot at the right time and the Hockey Gods helped him atone for his laziness earlier in the game.
Bluger (4) from Rust (10), Letang (15) – EV – 9:26
First and foremost, shout out to the Pens PR team for referencing the Teddy comic somebody posted. I don't have the link handy (bourbon) but it's damn funny.
Second, this was all Letang, and this play was why we still love Letang even after he sometimes shits LeBed. I am not a good blogger. If I were Rad, I'd find the footage of Letang taking a neutral zone giveaway and skating it across the redline, making a nice pass to Rust who smartly gets a quality shot on net from above the circles. Blueger, who created that turnover in the NZ with some quality checking, saw the play developing and turned and drove to the net, where he was perfectly positioned to knock in the rebound. I'm really glad the cameras didn't cut to Sullivan after that play because we would have seen his O-face.
Some more stuff happened, including that guy with dissentary getting a penalty shot for some dumb reason. Jarry, as expected, was pretty ho-hum about it.
Shortly thereafter, the world stopped spinning for a moment as our favorite whipping boy, Jag Jerkinoffson, reminded everyone that when he was on Sid's team many years ago, he might have been paying attention.
Johnson (2), from McCann (10), Guentzel (19) – EV – 11:58
**PRETEND THIS IS A GOAL CLIP**
Pens PR is usually better – perhaps they were also in shock. McCann put it on net, Johnson was passing through and was in perfect position for the rebound. Something about squirrels and nuts. And with his second of the season, Jack Johnson has as many goals as Philip Kessel's replacement, Alex Galchenyuk.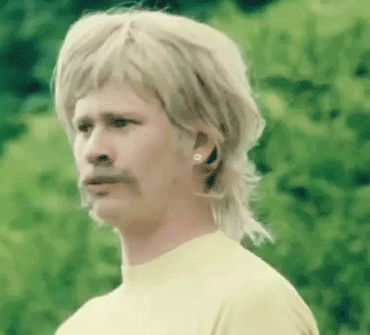 The Pens were sittin' pretty. What started off lookin' pretty rough, was suddenly four straight goals and a two goal lead. Somewhere, Crosby was smiling.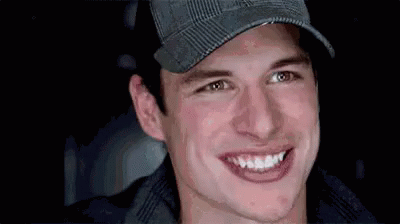 Which meant it was the perfect time for more fuckery.
I won't bore you with the details, because Kyle and Michael scored. UGH. Friggin' KYLE. Shouldn't he be chugging Mountain Dew and destroying drywall? Anyway, we were all tied up. Time for free hockey.
It was a damn fun OT. Lots of chances, even though they were being cautious. Smooth as silk and fun to watch, up until the idiot linesmen stopped play for literally no reason. But whatever, it was still fun. Even if it wasn't enough.
Pull up your undies and refill your drinks, kids, it's Shootout time!

Rust had one career penalty shot in 2016. He used the exact same move. I think he should use the exact same move EVERY TIME.
DEUCE!!!!
Note: Thanks for your patience, guys and gals. I didn't get the memo that we needed emergency cappin' until pretty late. Bourbon…
Until next time…