The Penguins continue their crazy homestand tonight when they welcome the Kings of LA to The Paint Can. The Kings enter this came sitting comfortably at the bottom of the Pacific. The Kings were recently in the news yesterday when they announced that they were preparing to terminate Ilya Kovalchuk's contract. You may recall the Kings signing Kovalchuk last season when he was 35 and 5 years removed from the NHL to a 3-year $6.25 mil per year contract. In my personal, professional, and overall common sense opinion, you should only be allowed to terminate contracts that were signed while you were under the influence. Making poor decisions shouldn't be erased with the termination of contracts. Kovalchuk played 64 games last season for the Kings, racking up 16 goals and 18 assists for a return in value of $183,000 per point.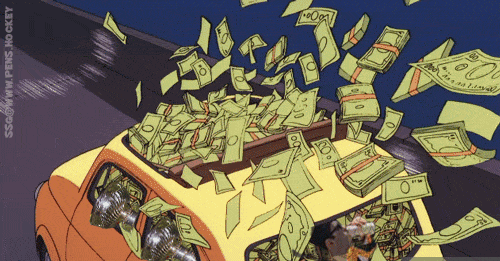 The awful contracts aren't the only place where the Kings are horrendous. They are currently earning points at a .424% pace, well below the .563% league average. They have scored 12 goals fewer than the league average while letting up 9 goals more than the league average. Much like the Blue Jackets, the only stat the Kings are above league average in is shots.
The Kings are paced by Anze Kopitar and his 11 goals and 18 assists for a solid 29 points in 33 games. Kopitar is the team's only double-digit goal scorer, so that's where we will stop this analysis.
The Penguins sent Blandisi down yesterday so the assumption is that Evgeni Malkin is either better or going to wear a diaper. With Blandisi gone the Penguins are out of forwards so what is above is what you get, unless Taylor Hall is coming lololol.
The Kings lineup is stacked with four lines that are all ranked as the 25th or worse "best" lines in the league. I really don't have anything else to say about the Kings at this point.
It's Saturday night hockey baby. Get that bourbon. Get some ice. Tonight's drinking phrase is "on his backside." Don't fall for this trap crap. Fuck the Kings. Go Pens.