The Penguins entered the sin city for the first time in team history and they were pretty well represented:
https://twitter.com/JoshYohe_PGH/status/941496187969978368
Early estimates were coming in that over 8000 Pens fans were in attendance, which is just nuts. This many people travelled to Las Vegas to see the Penguins play (yes I realize a small amount of them live around the area), yet Mud Boonshine thinks leaving games 4 minutes early spells doom for the fanbase. My honest feeling leading into the game was echoed by Jesse Marshall on Twitter:
https://twitter.com/jmarshfof/status/941411223329034240
Though this isn't the way it went, the goaltending in this game was everything you could've hoped for, and hopefully made you appreciate how ridiculously blessed this team was last season.
SO with that said let's get the tears out of the way early:
https://twitter.com/NHL/status/941506109600358401
Matt Murray on playing against Fleury: "he was the greatest mentor and coach I've had in my career, I wish I would have had more time with him."
Marc-Andre Fleury on playing against the Penguins: "dis is [indistinct french rumbling] penguins and miss I [more rumbling] I think *Fleury Smirk*"
https://twitter.com/JoshYohe_PGH/status/941544780986703872
https://twitter.com/PenguinsJesus/status/941504519200010240
Before the game started the FCC voted to end net neutrality. Since we are a privately owned address this mea sage and the site may ta ke longer to load but at least the corp orations will get more money.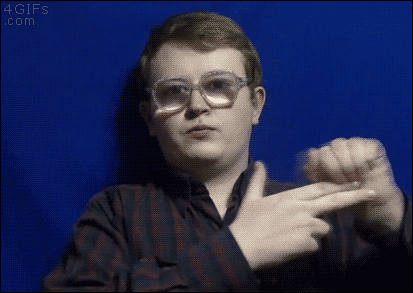 Everyone knew leading up to this game that it was either going to be a 1-0 game, or a 9-0 game with Perron, Neal and Engelland all getting hattricks. Less than two minutes in the latter of the two predictions was looking good after James Neal found a rebound
https://twitter.com/TheVegasRealm/status/941507765402345472
Most important thing about the goal was Murray's lateral movement in his first game back since a groin-area injury. He seemed to be able to get across pretty quickly while keeping his body up, but like him or hate him James Neal knows how to score goals.
Following the goal both teams played some really good hockey, and it was both goaltenders stealing the show as expected.
https://twitter.com/TheVegasRealm/status/941508363799556096
This saved mixed with this information:
https://twitter.com/SethRorabaugh/status/941509426288254977
Now looking at the save again I hear Fleury saying "fuck you sheary sherry"
As we are well aware, with every great athletic save from Fleury eventually comes an open opportunity if you can get him moving side to side. Riley Sheahan used some relentless pressure to steal the puck in the offensive zone, and sent a pass intended for Ian Cole through the front of the crease. Sheahan got a little help from his friends, and Ian Cole got a little healthy scratch redemption.
IAN COLE (2) Assisted by HAGELIN (4) & SHEAHAN (7) @ 12:04
https://twitter.com/penguins/status/941513198305345536
Top notch pass by Carl Hagelin here and a great pinch down low by Cole. The third line has been building some pretty good chemistry, especially Sheahan and Hagelin who have been the steady pegs on that line with a constantly rotating third person.
SIDEBAR: In looking for the gif of the Cole goal I found this ridiculous footage
https://twitter.com/undinsider/status/937155046587994112
Talk about a momentum swinging goal to start the third.
Back to the NHL, there would be no other goals in the period.
https://twitter.com/penguins/status/941515269599399936

The second period was more of the same, so I am going to take this moment to mention something that didn't feel right to throw in the intro with all the Murray/Fleury tears.
https://twitter.com/penguins/status/941497208851124225
Sullivan tried out Simon on the first line a few times in the Colorado game and to his credit Simon looked pretty good all things considered. I have no problem with him starting here in this game because that is a trend we've seen in the Sullivan era. When a player gets called up they play one or two games in the lower lines to get the feel and then get put on Sids line. It's been the same story for Sheary, Rust, Guentzel and now Simon, so I get that. The issue here is it puts Bryan Rust on the fourth line, which is not a problem in terms of having skill on the fourth line. The problem is anyone put on the fourth line is automatically handicapped because Mike Sullivan doesn't trust Ryan Reaves, so now you have a player playing some solid tow way hockey despite being snake bitten in Rust basically being penalized because of a player the team refuses to scratch. Rust (8:09), Rowney (6:35) and Reaves (5:10), is not an effective way to roll 4 lines. Meanwhile, the lowest time on ice total for Vegas was 4th line winger Tomas Nosek with 9:42.
9:30 to 10 minutes is an appropriate amount of time for a 4th liner. 5-8 is not. Call up Josh Archibald, scratch Ryan Reaves, and let Rust-Rowney-Archie play for ten minutes and I would bet my professional blogging license that the Penguins would start looking like the Penguins of last March.
Other than that only one thing happened in the second, and of course it would:
https://twitter.com/NHLDaily365/status/941528423247294464
https://twitter.com/NHLDaily365/status/941530627987435526
is 6 am too early for bourbon?
https://twitter.com/penguins/status/941530140672122881
This game had everything the fans wanted, exciting hockey, posts, big saves, literally everything the NHL should've predicted when they were sitting around deciding which game to air on national television. The tough decisions the league is faced with
The third continued to be all about the goalies, until 8 minutes in when the Knights found an open man with a drop pass as they entered the zone:
https://twitter.com/DevilsInsiders/status/941538288661393409
Rough rough rough turnover by Dumoulin here, who goes for a cross ice through the neutral zone pass instead of a simple chip during the change. With bad decisions comes great responsibility, and Dumoulin had a chance to make up for his mistake with a block on Merrill's shot but "had a chance" is the key phrase there. Merrill put this puck perfectly on net for his first of the season, if you fault Murray for this one you are probably wearing a Fleury frankenstein jersey.
The Penguins continued to press but once again it wasn't happening and time would eventually tick down.
---
Thoughts:
Really good seeing Murray back in net, he was critical about his performance as usual, but I thought he looked good in his return especially in situations that truly tested his injury.
Riley Sheahan goes 71% in the faceoff dot and Carter Rowney chimes in with a perfect 100%.
The top line of Guentzel-Crosby-Simon recorded 6 shots, 5 from Guentzel and 1 from Simon. Though he hit a post which doesn't count as a shot, you want a few more shots from your best player when the team is struggling
The Penguins failing to capitalize on the powerplay the last few games has been the difference maker in 3 one goal losses. On the flip side the penalty kill goes 3 for 3 for the second straight game.
In fact, the Penguins have played 21 one goal games. 21 out of 33 games have been decided by 1 goal, they have a 98 PDO, are off the charts in the unlucky category, and still only supporting an 8.3 shooting percentage, one full percent below the league average. If the Pens were shooting at the 9.3% average they would have 11 more goals this season (currently have 1132 shots), when those theoretic 11 goals are distributed into the 1 goal losses (we will take 2 to turn a  one goal loss into a win) it results in 5 wins and one forced overtime, an additional 11 points.
Remember when Carter Rowney was called up over Sundqvist last season because the team (rightfully) felt Rowney was more prepared for the NHL than Sundqvist? Kind of makes you think about the decision to call up Simon over Sprong, doesn't it? It honestly wouldn't surprise me to see Sprong traded IF it lands the big third line center (RNH or someone of the like). There will always be another Daniel Sprong, there won't always be a narrow window of opportunity with two of the best players to ever play the game entering their 30's.
Don't look now but the Penguins are only 4 points ahead of Carolina, the last place team in the Metro. Much like winter a trade is coming.

#hp #hp #hp #hp #hp #hp #hp #hp #hp
"C'mon baby get it goin'!" - Errey "Let's do it!" - Mears (26%, 5 Votes)
"Miller squeezes off Rust." – Dave Goucher (26%, 5 Votes)
"Some good chances for this unit" - Dave Goucher (16%, 3 Votes)
"Didn't even see Sheahan coming from behind." – Shane Hnidy (16%, 3 Votes)
"Looked like the Lundqvist shot in New York when he tried to bang it off the side of his head. Almost went in." Bob (11%, 2 Votes)
"Neal double teamed..." - Goucher (5%, 1 Votes)
"Kessel in the corner, he'll rotate it in deep" - Dave Goucher (0%, 0 Votes)
"In the PGH end, Marchassalt trying to knife it in" - Doucher McGoocher (0%, 0 Votes)
"Cole puts it in." – Dave Goucher (0%, 0 Votes)
Total Voters: 19

Loading ...