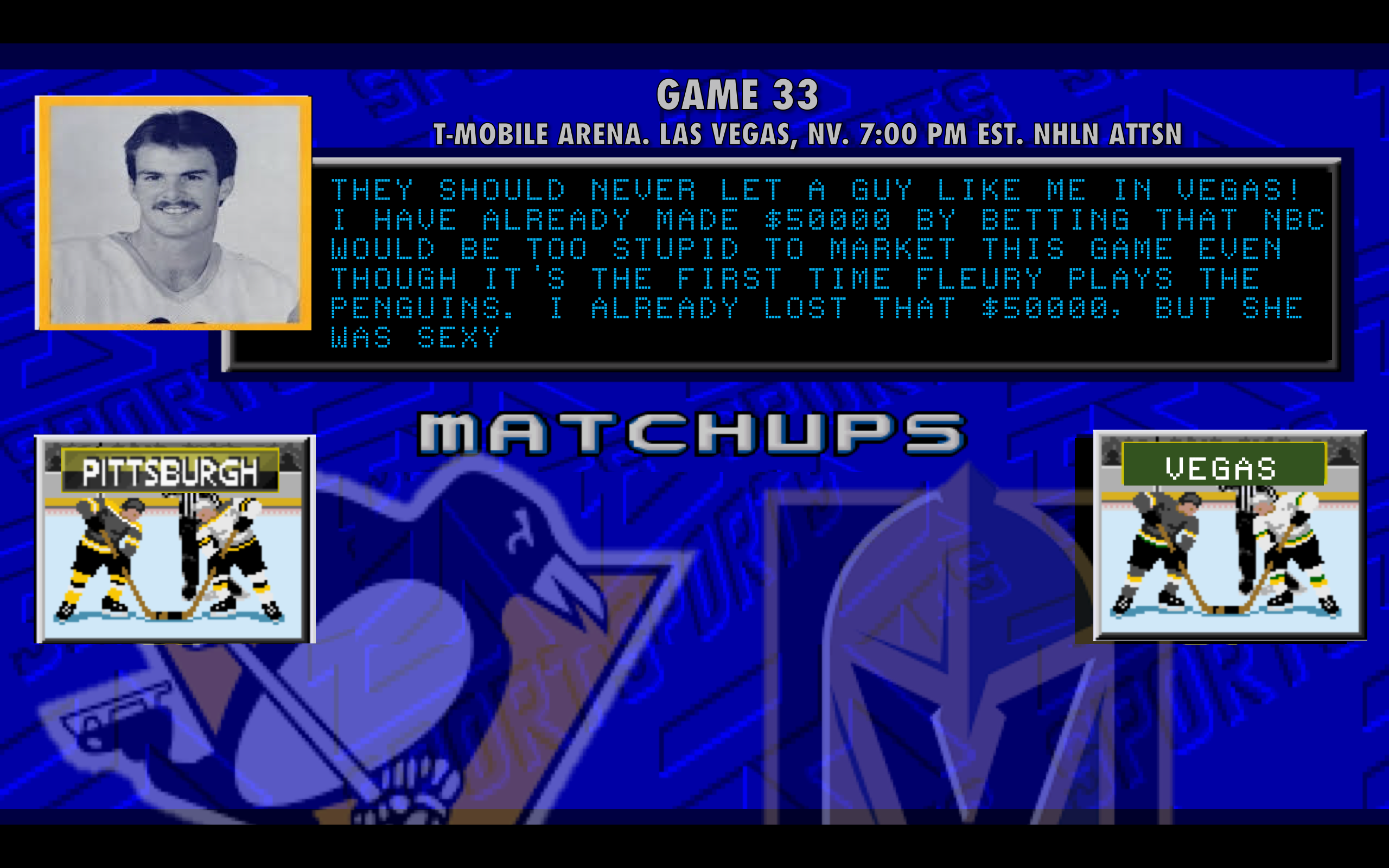 The first ever meeting between the Pittsburgh Penguins and the Vegas Golden Knights takes place tonight, and it's probably the most important first meeting out of the thirty teams the Golden Knights will face.   Of course, Vegas GM George McPhee did the Penguins a big favor by agreeing to take Marc-Andre Fleury off Pittsburgh's hands, opening the door for Matt Murray to not just stay in Pittsburgh but take the starting position for certain.  But the Flower was an integral part of the revival of the Penguins as a Stanley Cup contender.  Fleury was a winner for the Penguins after years of shuffling goaltenders in and out of their crease, and he ended up taking all the goaltending records away from the next-best goaltender in Pens history, Tom Barrasso.  Three Cups later, Fleury was magnanimous in accepting a move to the new guys on the block, and he started well for the Golden Knights until being felled by a concussion that he is conveniently recovering from just in time to face his old mates.
The Golden Knights were expected to play the role of typical expansion team in their inaugural season, but they have ignored those rules and their hot start through thirty games has them three points behind the Los Angeles Kings in the Pacific Division.  This despite going with goaltending-by-committee, as Fleury, Malcolm Subban, Maxime Legace, Oscar Dansk, and Dylan Ferguson(?) have all manned the blue paint for Vegas thus far.  It hasn't just been the goaltending keeping the Knights in contention, with six players recording twenty-plus points, led by William Karlsson, Jon Marchessault, and former Penguins James Neal and David Perron.  On defense, Brayden McNabb, Nate Schmidt, former Penguin Deryk Engelland, and Luca Sbisa have done their jobs in keeping enough goals off the board.  It's been exciting hockey to watch in Vegas, to say the least: they sit 5th in goals scored and 12th in most goals allowed.  I think it's safe to say that, even if the Golden Knights fall out of playoff contention, they will have no reason not to be proud of their performance in bucking the trend of unimpressive first seasons by expansion teams.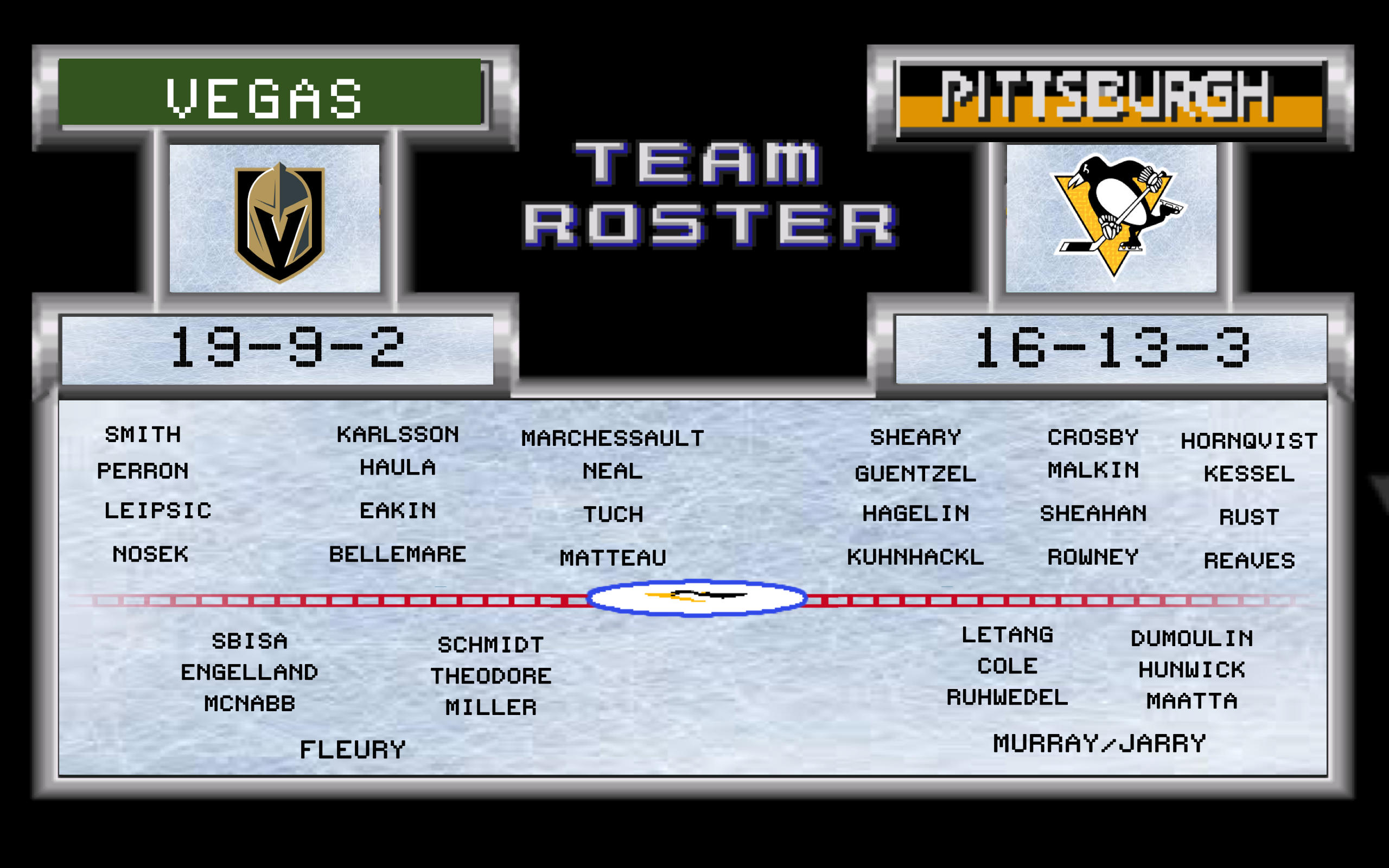 The Good
Vegas is good. There's no hiding it. In December alone they're 4-2-1, although four of those five games were decided in OT. The Knights are shooting a lot, and when they shoot 39+ times they automagically win the game so says this blog.
If Letang/Dumo/Hunwick/Maatta/Michalek can suppress Vegas's shot total this should be a win. VGK lost last night (MAF's first night back, too) with only 24 shots on net, securing Cam Ward's 300th win.
The Bad
Marcus Kruger's first goal as a member of the #Canes. #Redvolution#CARvsVGK pic.twitter.com/HGmfWIURPZ

— Carolina Hurricanes (@NHLCanes) December 13, 2017
This goal against Fleury last night.
Some quality hockeyporn there: "The puck, it looks like it just rides up his shaft and obviously surprises Fleury"
Not Marc-Andre's fault, but jeeze, sucks.
The Ugly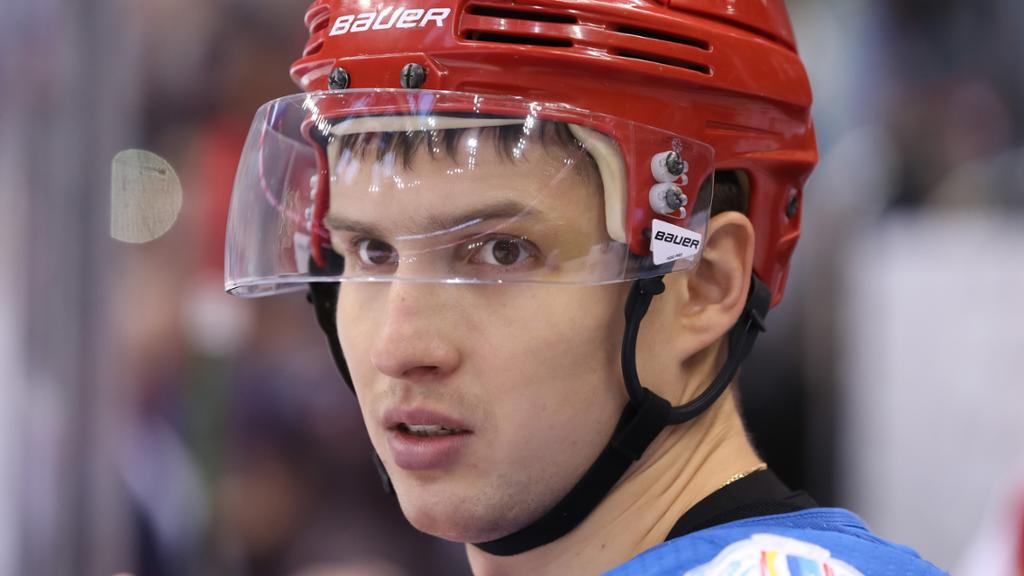 Honestly, with as good as Vegas is on the ice, their management might be the worst in the business. They have no possibility of keeping one of their nineteen goalies healthy. If VGK was playing poorly instead of jumping off on hot streaks, everyone would be flipping shit about this Shipachyov saga, but then again if my grandma had wheels she'd be a bike.
This Puck Daddy post breaks it down:
Shipachyov wasn't playing well enough to supplant even the No. 4 center on the roster. This is an incredible statement to make, because in their most recent game, Vegas used Pierre-Edouard Bellemare as its No. 4 center, and he only got a whopping 10:34 of ice time, second-lowest total on the team.

The idea we're supposed to buy, then, is that Shipachyov wasn't good enough to take 10 and a half minutes of ice time against fourth liners and do better than Bellemare (currently a 45 percent possession player with 2-1-3 in 15 games against bottom-of-the-barrel competition).
Even if you were to believe this, so McPhee brings an aging Russian who never played in North America at $4.5 million for two seasons??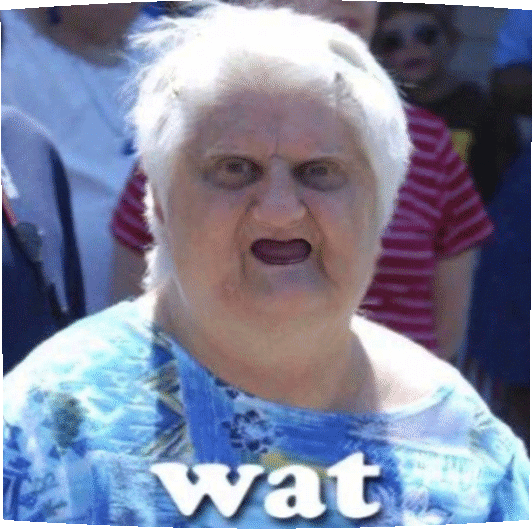 Even funnier though, VGK was all about Shipachyov even trolling Penguins fans by claiming number 87 for him.
Now that our jersey numbers are in, our updated No. 87 power rankings:

1. Shipachyov
2. @RobGronkowski
3. Can't think of any others

— Vegas Golden Knights (@GoldenKnights) August 30, 2017
This tweet irritated a lot of our fanbase for whatever reason:

Let's score some goals tonight. Please.