Unlike us with our gameday, Bob Grove was ready for this one:
https://twitter.com/bobgrove91/status/942195388622057472
#schultzchug forever
https://twitter.com/bobgrove91/status/942194381901119488
https://twitter.com/bobgrove91/status/942190607287459840
Pretty crazy distribution there.
Thank you for hanging out with us as we dove into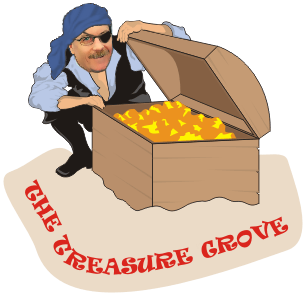 Biggest news heading into this game was Mario Lemieux winning the "greatest moments in NHL history" thing, for some reason this footage looks so much better in black and white.
https://twitter.com/NHL/status/942206882965544961
Do you recall doing group work in high school, or even worse undergrad, and there was always that one member that just skirted around the outside of the group seeing how he could exert the least amount of effort while still getting the high group grade? The Penguins were that group member in the first of this game, as they patiently waited to see what combinations Tocchet would use against Sullivans recent concoction of 3 lines which looked like this in this game:
https://twitter.com/penguins/status/942195956145164288
After reading the comments on this blog Mike Sullivan decides that it is time to break up Kessel and Malkin, not a bad idea while your team is still trying to find some offense. Personally think we deserve a Hagelin Sheahan Hornqvist because a potential stat line could read Shea Horny Hag.
The Penguins adjusted to their new lines, went 0/2 on the powerplay in the first, and allowed 5 shots from Arizona.
https://twitter.com/bobgrove91/status/942205754991357952
https://twitter.com/penguins/status/942211962737446912

It's only December, but you still start to get an uneasy feeling when it is 0-0 against Arizona halfway through the game. The Coyotes would eventually get a powerplay and it just felt like the tie would be broken, and the way the puck has bounced this season it didn't feel like we would like the result. Bryan Rust and Carter Rowney had other plans:
CARTER ROWNEY (2) Assisted by RUST (13) @ 14:38 SHG
https://twitter.com/penguins/status/942222336689950720
Oliver Ekman-Larsson looking like 2014 Rob Scuderi here while facing Rust and Rowney…yikes. Bryan Rust delivers the type of pass you would epect of a fourth liner and Carter Rowey doesn't mess up.
It was great seeing the penalty killers get rewarded, a penalty kill that has slowly climbed in December from a rate of 77% and 27th in the league to a kill rate of 80.95%, good enough for 17th in the league.
https://twitter.com/bobgrove91/status/942249793576931329
The Penguins would continue killing the penalty and the game settled down a bit. Not going to lie, if the Coyotes management doesn't give up on Tocchet too early he may be able to do something with this team. They aren't going to win a cup anytime soon, but the playoffs in two years isn't out of the question if they manage their parts correctly.
As time clicked down it looked like it would be a 1-0 game until Sherry's Berries entered the zone with speed, and with Malkin at center, exclusive Riley Sheahan footage while watching the play:
EVGENI MALKIN (10) Assisted by SHEARY (5) & KESSEL (23) @ 18:58
https://twitter.com/penguins/status/942225167408881665
The gif doesn't really show anything here, Conor Sheary made a really nice play by pulling out up at full speed along the boards, Geno was calling for the puck the whole way to the net and Sheary put the pass right on the tape.
https://twitter.com/NHLDaily365/status/942229592361848834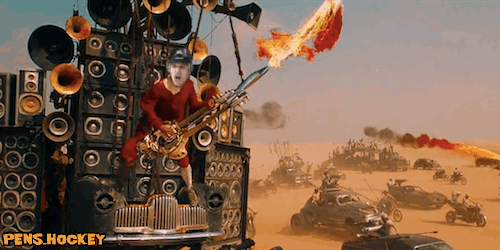 The Penguins were content going into the intermission up 2, then they became complacent about going into the intermission up 2. Ian Cole gets the puck in the offensive zone and for some reason decides to turn his back to the play resulting in an odd man rush the other way, and Matt Hunwick looking like Matt Hunwick against Nick Cousins.
https://twitter.com/ArizonaCoyotes/status/942224479563825152
Had the Coyotes player (way too lazy to look up who it is) not ducked down into the table top position on Cole this most likely gets called a trip, but due to that positioning there's no way a ref is calling a trip over a hit.

Matt Hunwick has already given Cousins 15 feet in the offensive zone before this screenshot was taken, he then finally makes a decision to go for the puck carrier but his gap control is now at an ECHL level.

Hunwick drops in desperation to block the shot, and by stopping on a  dime Cousins keeps the same gap between himself and the defenseless defender. Really poor defense by Hunwick, who hasn't looked quite the same since returning from a concussion.
https://twitter.com/penguins/status/942225718301347840
Much like their mascot Wile E. the Coyotes just wouldn't die regardless of the punishment
Following another defensive turnover, this time in the defensive zone, Max Domi tied the game up less than 10 minutes into the period:
https://twitter.com/ArizonaCoyotes/status/942232769693757441
Malkin turns the puck over, Maatta can't do anything with it and Ruhwedel takes Murray out of the play, is this the Penguins or the Bad News Bears?
It is with a heavy heart that I must tell you that with the game tied at two we lost 17 fans, they hung on as long as they could, but following two Stanley Cups in a row a 2-2 game on December 16th was the final blow.
The Penguins played some really good hockey, until complete chaos broke out with 3 minutes left when a puck trickled through Murray and sat next to the goal line. Evgeni Malkin was there to clear the puck out of the zone, almost making up for his turnover. Two minutes later the puck was on Geno's stick again with 20 seconds left, game on your stick, and Geno gives it to the real MVP.
OLLI MÄÄTTÄ (3) Assisted by MALKIN (20) & HORNQVIST (10) @ 19:45
https://twitter.com/penguins/status/942241683382530050
There aren't enough words right now for what Olli has done this season. Amazing what a full offseason of training can do without having to deal with thyroid cancer, shoulder surgery, and shoulder surgery.
The 'Yotes would pull their goalie, and Oliver Ekman-Larsson would cap off his "get me out of here" tour by showing his ability to hit Sidney Crosby in stride, who nets his 14th of the season by putting in a shot from the red line.
GAME
---
Thoughts:
https://twitter.com/bobgrove91/status/942247868190117888
In addition Simon only received 9:36 of icetime, which isn't a bad number for him, but being on the top line it means other players are being doubled or even triple shifted resulting in a lot of in-game mixing.
Kris Letang with over 27 minutes as Martin uses him to help cover for Matt Hunwick's 14:55 and Cole's 13:55. Such a divide in defender usage should raise a few red flags at this point in the season.
Before the game a lot of fans that expect only wins from the team started making a huge deal about the Pens being last in the division. 
Getting worked up right now over Metro standings is a waste of time. The last place team is 4 wins out of first.
https://twitter.com/bobgrove91/status/942245963451781121