The Penguins got back to work after the All Star game and closed the door on the first month of the 2017 schedule, a month that saw the Pens go 6-5 while Brian Dumoulin (9) and Kris Letang (6) missed multiple games each. With Nashville in town the Penguins were finally able to start their top 6 defenders, making it the first time since the week after Christmas that there wasn't a Ruhwedel/Olesky/Warsofsky/Gaunce in the lineup.
Everyone was so excited about a full roster, then Mike Sullivan makes the announcement that Evgeni Malkin is still out due to some bad beaver water and the Penguins are once again not at 100%. The Penguins called up 27 year old Carter Rowney, and that got some of us in the comments wondering what the oldest age of a Penguins players first game was. So we turned to the only man who would know, Bob Grove, and he quickly replied that "Tim Horton was the oldest to make his Penguin debut, at the age of 41" and then states that he needs to research the oldest for an NHL+Penguins debut such as Rowney's.
Side note: Tim Horton was part of the 100 greatest players list, and was a cofounder of Tim Horton's, so all Penguins fans should get a discount there, eh? One of our commenters, I think it was @Jovi, jokingly said that since we stumped Bob Grove we are allowed to finally cross the bridge.
As I was going to bed I decided to take one last look at our Twitter page, and it happened… we made it across the bridge.
Bob Grove now follows pens.hockey on Twitter, and he did so so he could DM us to say this:


I will keep everyone updated if he gets back to us with his final answer, but that's still cool as hell.
The game started off as expected after a short break, both teams getting some shifts in to get the legs loosened up. With the absence of Malkin the Penguins went with this lineup:
Welcome to the NHL, @carterrowney! pic.twitter.com/HxzuHwbYUz

— Pittsburgh Penguins (@penguins) January 31, 2017
It makes sense to keep Guentzel on the wing since that is where he has been playing this season, but I was really hoping they would let him center Hagelin and Kessel, oh well. 14 minutes into the first the Predators scored on a bit of a scramble goal in front. These situations are Matt Murray's kryptonite, and I am willing to bet that if you go over the goals he has allowed this season the majority of them have come from scrambles like this. The lead wouldn't last long enough to worry about however, as Chris Kunitz once again comes through following a few days off:
CHRIS KUNITZ (6) Assisted by Mr. WILSON (9) & COLE (14) @ 16:19
Scratch my back with a hacksaw! Kunitz gets the Penguins on the board. pic.twitter.com/bGtvEyEs47

— Pittsburgh Penguins (@penguins) February 1, 2017
I'm not sure Mr. Wilson meant for that touch pass to be that accurate, but regardless, damn. This fourth line is what really turned the month of January around, not single handedly, but after starting 1-3, the Penguins turned in a 5-2 stretch once this 4th line was created. The period would play the rest of the way out and end in a 1-1 draw.

Following an early powerplay opportunity the Penguins found themselves in a rush, Carl Hagelin had the puck on his stick and noticed his linemate busting through center. Was it Kessel? Was it a plane? No, it was Trevor shoving the Daley Show down Rinne's throat:
TREVOR DALEY (5) Assisted by HAGELIN (13) & Mr. WILSON (10) @ 3:10
All Daley. pic.twitter.com/wNWlmjLBXC

— Pittsburgh Penguins (@penguins) February 1, 2017
Rinne will have PTSD following this blast.
The game picked up a bit as each team got some powerplay time, somehow James Neal hadn't thrown any elbows yet and it became apparent that the next goal would be a big one. Then Patric Hornqvist played the role of the one that got away, and came back to haunt the team that let him go.
PATRIC HORNQVIST (13) Assisted by CROSBY (28) & SHEARY (18) @ 11:07
Guess what? Patric Hornqvist has 3 goals in his last 4 games. He also has a three-game point streak against his former club (2G-1A). pic.twitter.com/iFJaKjWUfF

— Pittsburgh Penguins (@penguins) February 1, 2017
We are trying to get away from the highlight videos on here because of load time and bulkiness, but if you will allow I want to show the video for this play. Watch at the 27 second mark, how little Conor Sheary gives himself all the time he could need by boxing out the opposing forward. This is subtle, but an absolutely huge part of Sheary's game.
The Penguins would continue cruising along, and then Steigerwald made me believe that he reads this blog:
PATRIC HORNQVIST (14) Assisted by BONINO (13) & KESSEL (32) @ 16:12 PPG
During a scramble on the powerplay and Rinne without a stick, Bonino some how gets the puck to Hornqvist and he scores from the area he scores from best. Steigerwald screams "Classic Horny Goal," as he attempted to get himself a free admission to the #hockeyporn poll.
Sound the Horn(qvist) x 2! pic.twitter.com/YNgI8JlafG

— Pittsburgh Penguins (@penguins) February 1, 2017
The period would come to the close, and Nashville wouldn't have an answer for the Pens 3 goals as they take a 4-1 lead to the locker room.
The Penguins objective here was to play a little defense, and not get hurt. Mission semi-accomplished. 3 minutes into the period the Pens would have a nervous breakdown on the powerplay and allow a goal while Matt Murray gets hit by Ian Cole. Murray would stay in the game but it took him some time to shake off the stinger. The rest of the period went uneventful, and the buzzer would sound with the score board reading 4-2.
GAME
THOUGHTS:
It is so good to see Hornqvist with Crosby again, even if he was put there due to the Malkin injury, it is where he should stay. I don't care about the success of Rust and Sheary with Sid, unlike them Hornqvist and Sid have undeniable statistics over more than just a 5 game span
The defense looked a little lost at times, but overall handled the speed of Nashville well considering it was their first game healthy. Jesse Marshall put out a beast of an article about the Penguins Defensive Structure, if you have time I highly recommend it.
Murray's kryptonite is something Mike Bales really needs to work on. Maybe I just notice it more because I have to watch every goal multiple times while doing these recaps, but he is very weak in scrambles and adjusting to deflections
Carter Rowney a -1 in 9:20 of his first NHL game
Though the Penguins were winning without Letang, his absence was highlighted in this game. The team has the offensive fire power with Letang out of the lineup, what they miss is that steady 22-25 minute presence on the blue line.
Justin Schultz also with 20 minutes of time, you have to think JR has his wife baking cookies and pies nonstop in an attempt to bribe Schultz to stay next year
Blue Jackets on Friday night, time to get revenge on that last beating.

HORNY NETS A PAIR
…or BANGIN TWO IN THE PAINT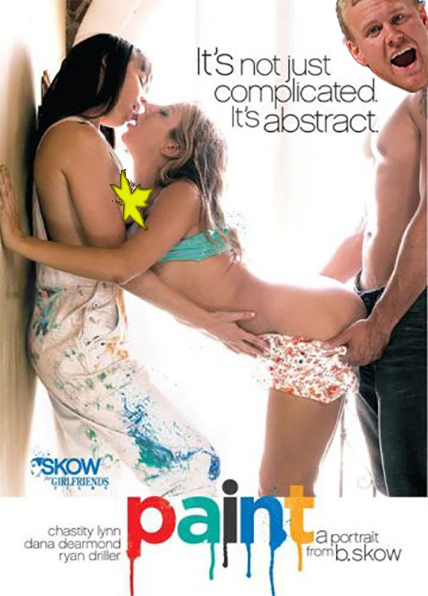 The Pens give it to the Predators hard, right in "The CAN."...Pik-a-Porn
7) "He beats his man off the wall and tries to open up his legs; but he just couldn't go down on him." -- Errey (48%, 12 Votes)
12) "He's gotta get off, so he jumps in with me as quick as he can." -- Errey (20%, 5 Votes)
10) "Ellis takes him hard to the wall, Wilson went down, Fehr reaches in." – Steigy (12%, 3 Votes)
3) "Patrick Hornqvist, has got a pair." -- Errey (8%, 2 Votes)
5) "It's allowed, if they don't catch ya." -- Errey (8%, 2 Votes)
1) "We'll keep an eye on 'Pekka' to see if Laviolette is pullin him." --Steigy (4%, 1 Votes)
2) "Some guys, they gotta have that grind." -- Errey (0%, 0 Votes)
6) "The Predators have made some mistakes in the Penguin's end." -- Steigy (0%, 0 Votes)
9) "Rowney learned his trade in SEXSMITH, Alberta." -- Errey (0%, 0 Votes)
4) "Horny puts it in the 5 hole." --Steigy (0%, 0 Votes)
11) "He'll be givin it to him after the game." -- Steigy (0%, 0 Votes)
8) "Could not find the spot." -- Errey (0%, 0 Votes)
Total Voters: 25

Loading ...