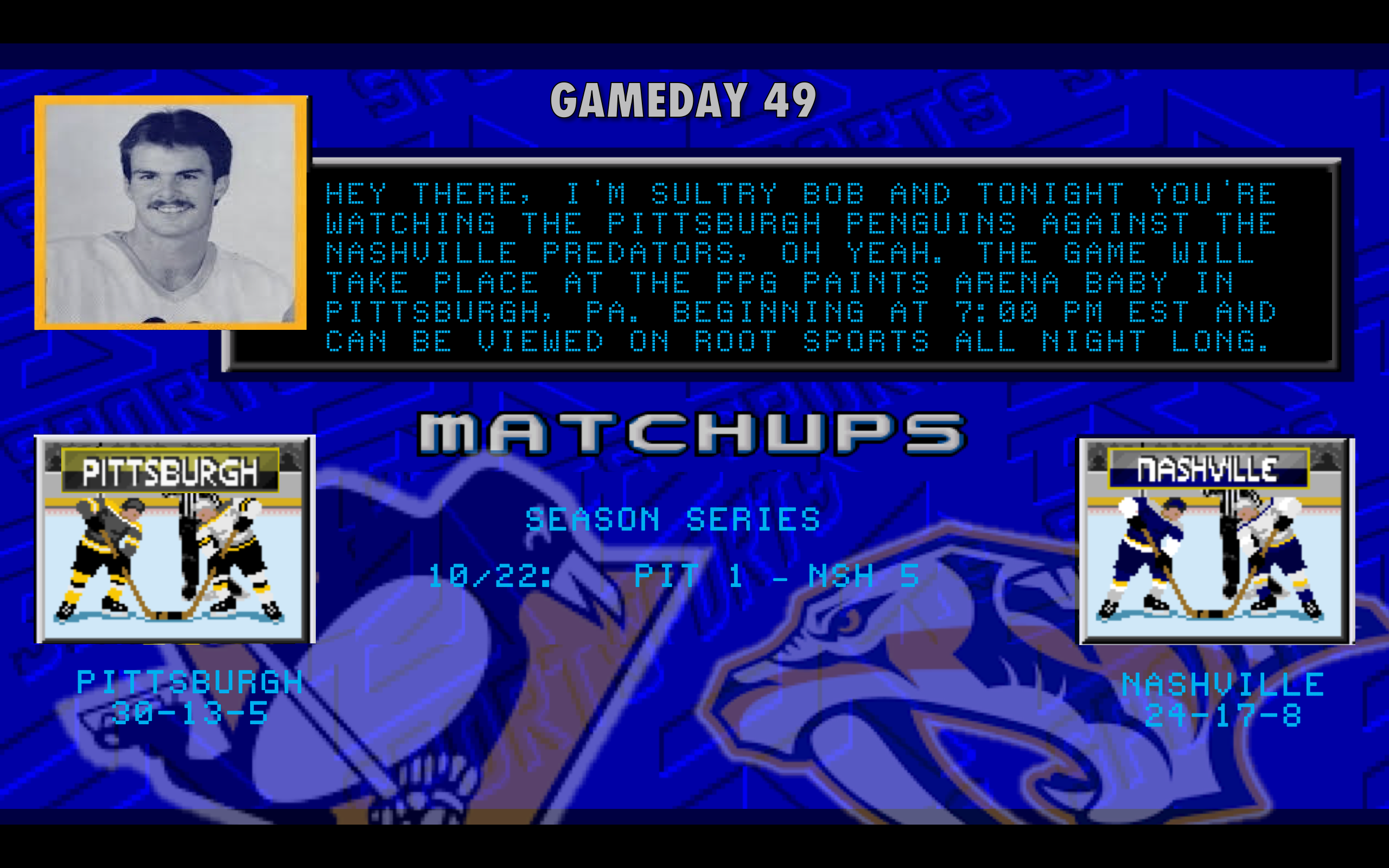 Hello everyone, my name is Rad and I am almost certified to handle this situation. I've never been in an epidemic like this, but I will do my best. If you can all just stay where you are, I will be around to check everyone's pulse and vital signs as quickly as I can. We are currently worried about a never-before-seen breakout, people are falling into comatose states and it can happen at any time, to anyone that watched the NHL All-Star activities. You are not terminally ill, you are just suffering from boredom inflicted depression. It will be okay, I promise. It will take some time, but luckily we have 12 games in February to ease your heart back into it.
— nope (@myregularface) January 29, 2017
The Penguins welcome the Nashville Predators to The Paint Can tonight in their final game of January. The Pens are currently in their worst stretch of 10 games so far this season, going 5-5 while Nashville has turned it up a notch and are 7-2-1 and back in the playoff picture. Tonight marks the return of everyone's favorite defender to boo: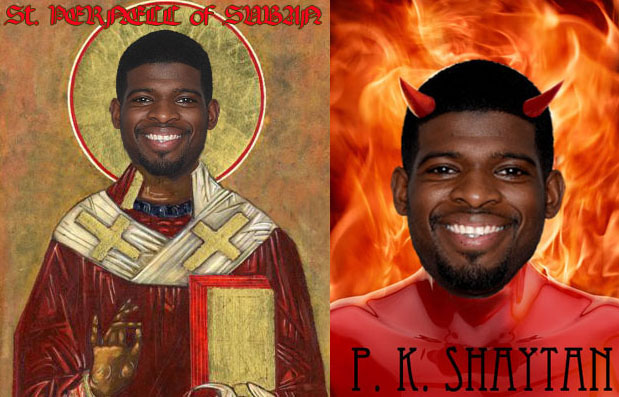 Since the trade to Nashville Subban only comes to Pittsburgh once a year, so it will be interesting to see if the crowd even remembers him (spoiler, they will). In the last meeting between these two teams the Penguins were without Crosby and Letang, and had played Fleury in like 6 straight games including a back to back. Nashville jumped all over that opportunity and smoked the Pens, but it also produced one of our best shops: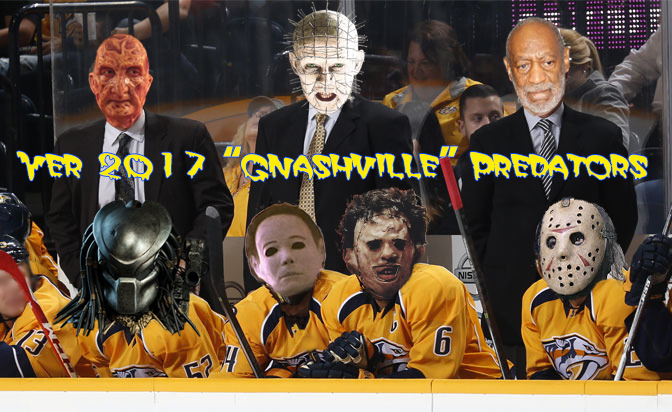 This time around, both teams are healthy, and when both of these teams are healthy they usually put on one of the best games due to their unrestrained speed. Obviously there will be some rust following a 4 day break, but tonight should be the shot in the arm we all need after watching that erectile dysfunction reminder of an All Star Weekend.

This is a bit of a disappointment, but Nashville is actually really smart with their money. They currently have 3.7 million in cap space, and all of their draft picks for the next three years. Maybe we can put Pekka Rinne's remaining 2 years at 7 million on here, which is ridiculously high for a goalie. Rinne will be 36 in the final year of that contract, which as we've seen time and time again, it is never a good idea to sign a goalie over 30 to multiple years at such a high price. Damn you Nashville for being a smartly managed medium-market team.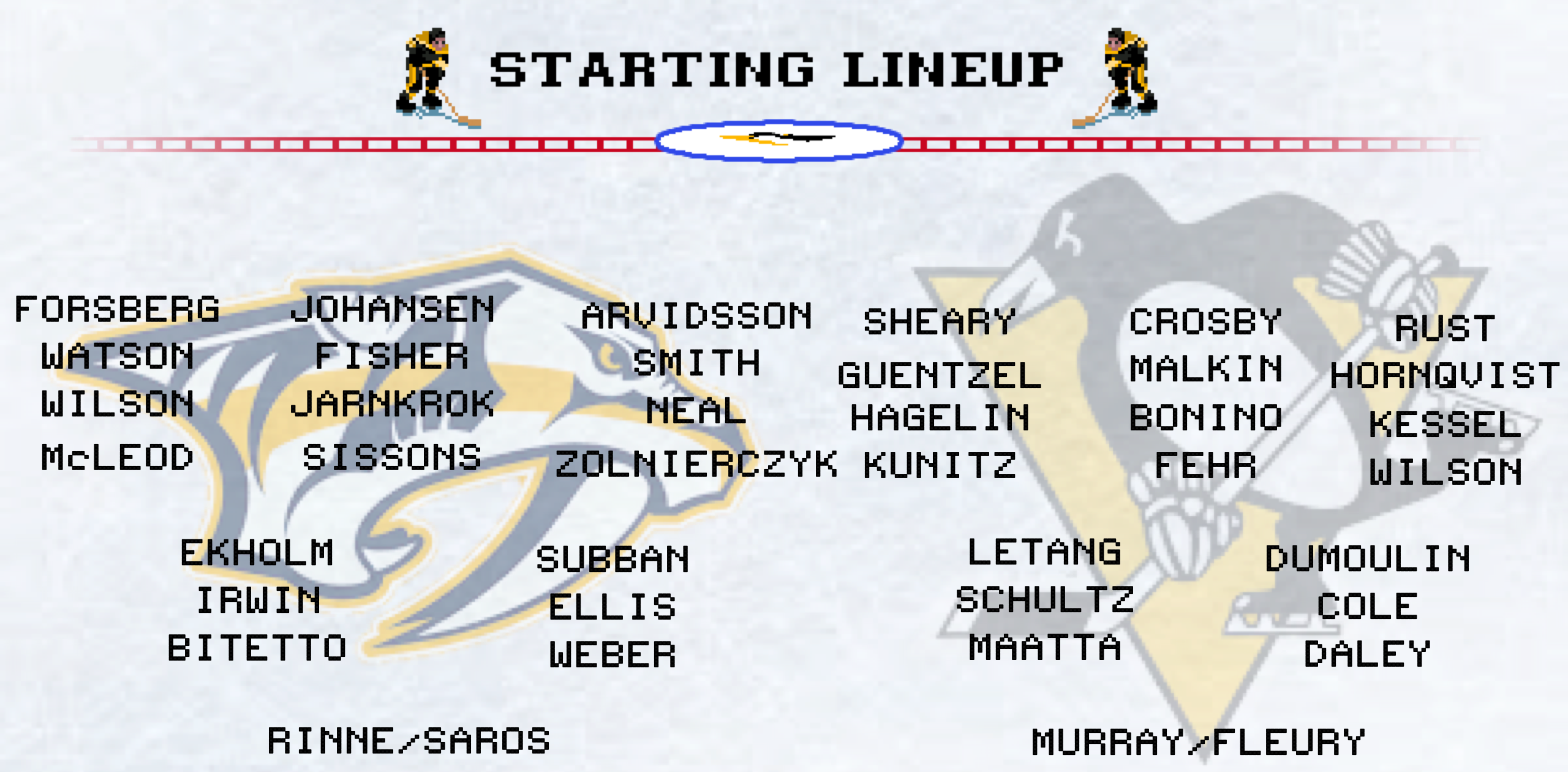 The Penguins have a healthy defense guys! For the first time since Christmas the Pittsburgh Penguins should ice their best 6 defenders. The Penguins also called up our boy Rowney again, but unless there is an injury we are unaware of I don't think he is playing tonight. There is always a chance they give Wilson a night off. Does Malkin get to play tonight? In recent years players have had to serve a 1 game suspension for missing the ASG, but I think Malkin is exempt from this because he was labeled as injured and missed a game prior to the event.  The Penguins held practice yesterday, and Sidney Crosby was there. This man flew coast to coast, against jet lag, because he wanted to be with the team for practice. Leadership level = almost Toews.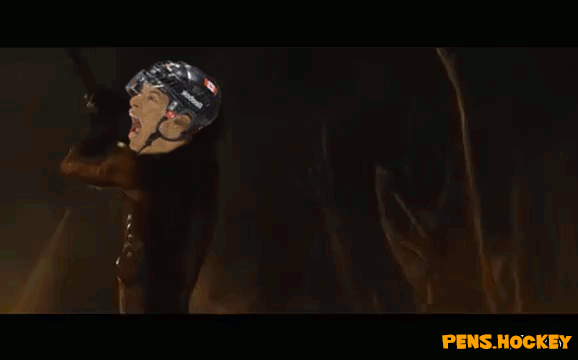 Nashville has a very fast team, but they are trying to spread the wealth throughout their lineup, hence James Neal on the third line. Their top two lines is where all the production be doe, so shutting those two lines down gives the Penguins a healthy advantage. Of course those two lines are faster than your first time, and the Penguins defense isn't. There is a mismatch somewhere, and it is up to the Penguins coaching staff to make sure Nashville doesn't find it. Tonight's game should be everything the All Star game is meant to be, fun, fast paced hockey with a good amount of talent on the ice. Enjoy my friends, hockey is back.
LET'S GO PENS