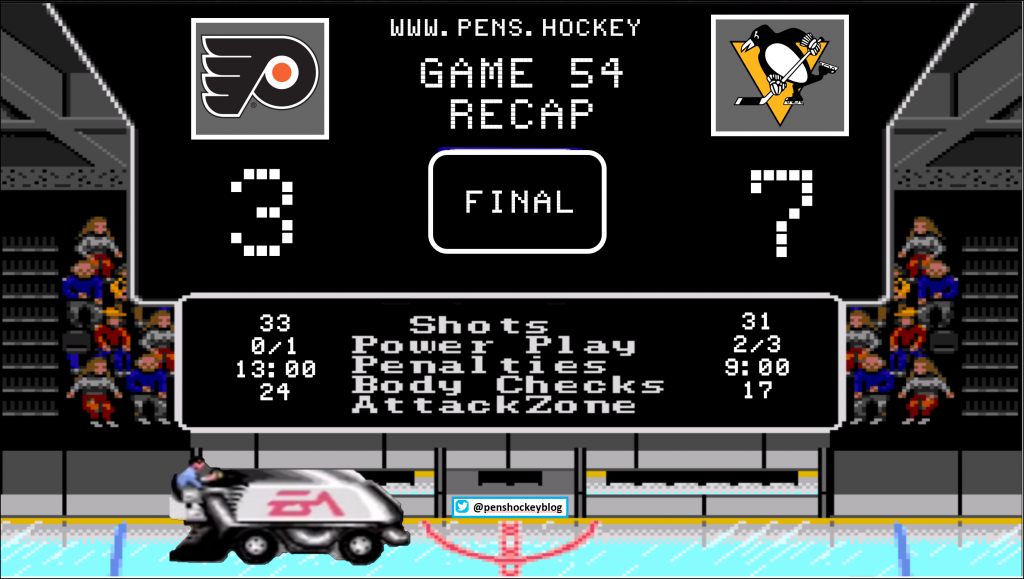 After a pretty pathetic showing last night, which likely had more than a little to do with their excellent performance against the Crapitals the prior two games, the Penguins would be facing their arch rivals for the final time this season. As mentioned in the Gameday, there is no way to even the record, but 3-4-1 sure would look better than 2-5-1 so you had to think the boys would be ready to go for this 300th ever meeting between the Penguins and the Flyers. Milestone games like that get me all nostalgic so let's check in with our old buddy Grover for a few golden nuggets of historical insight.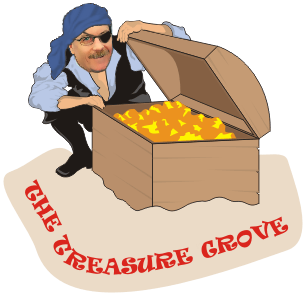 Out of how many, we can't be sure, but when he says it like that you know it's not great.
Yeah, let's not do that today please and thank you.
We'll take it!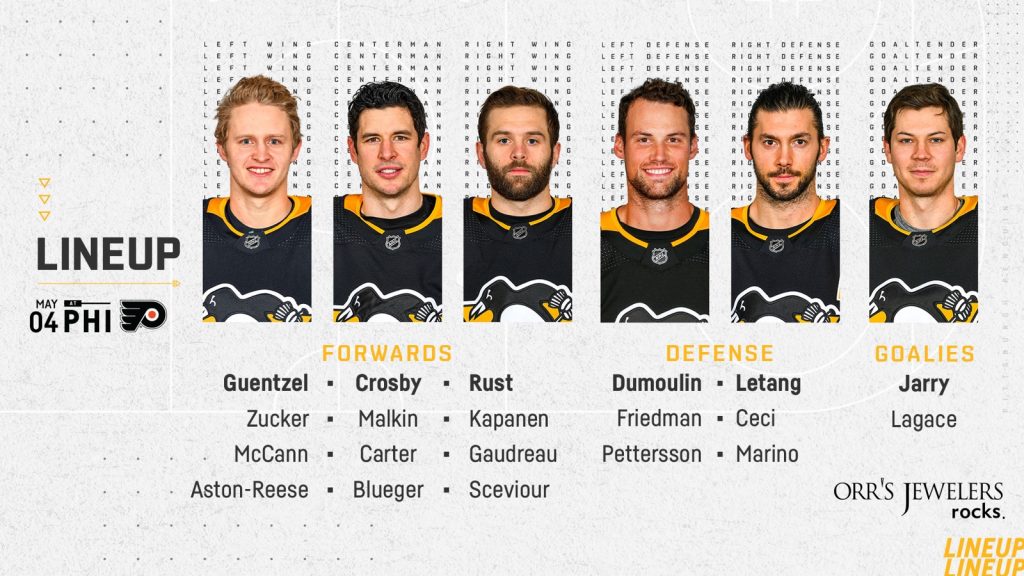 Same lineup as yesterday but Jarry getting the start. Oh, and apparently DeSmith's booboo is bad enough that he wasn't available for this game. Not great to see, Bob, but hopefully it won't matter tonight.

Hey guys, guess who missed the first period again? Look, life is rough so we adapt. Tonight it was to go grocery shopping. Yes, I know you don't give a shit, but it sucks when you run out of Peanut Butter Captain Crunch.
Anyway, the Pens were definitely ready tonight. Including *checks notes* Petteerrrssssson???
Pettersson (2) from McCann (16), Gaudreau (4) – 1:44 – EV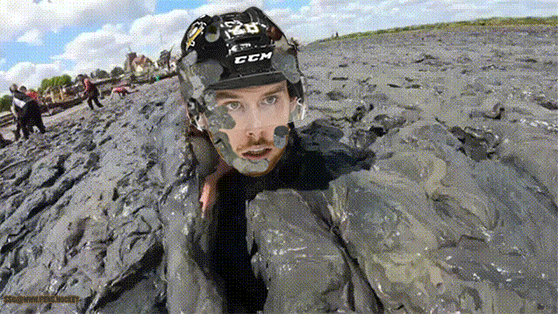 First of all, I was shocked that SSG was thoughtful enough to make a Pettersson 'Shop. Had to dust this baby off. But what a heads up play by the group here! Gaudreau and McCann and Carter have some serious chemistry building, which is lovely to see. And Rierden apparently told Pettersson that with Matheson out, SOMEONE had to make outrageous pinching attempts to generate offense. So while this one nearly backfired with Pettersson almost tripping over his own stick, a bounce made all the difference. OK, that and a sick feed from McCann. 1-0 Good Guys.
For most of the rest of the period, I was shopping. I got bananas and bread and roast beef and one of those tuna packets flavored with hot sauce (mmmm) and , oh damn, almost forgot the bacon bits, can't have salad without bacon bits, and a couple of Rockstar recovery drinks and about 64 oz of Axe Dark Temptation Body Spray cause I ain't gettin' any younger, ya know?
Anyway, the Pens held the advantage much of the period, looking nothing like last nights team, or so I guess, because I didn't DVR the damn thing and there were ZERO highlights from the rest of the period. I can tell you that Brauny tripped Jake and that the resulting powerplay was less than stellar. It would be the last time the Pens PP would be flaccid all night *FORESHADOWING*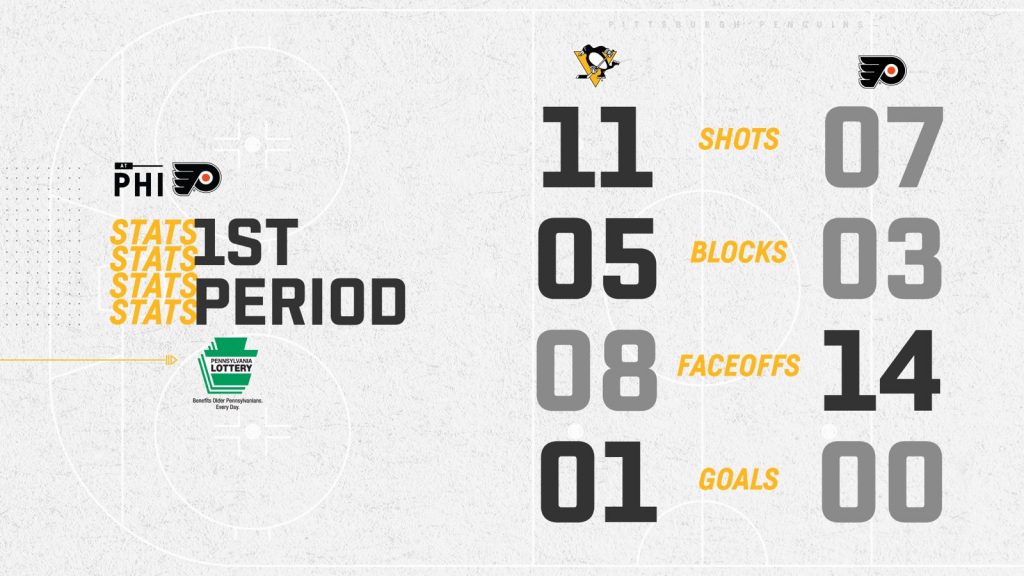 Remember that SHADOW from beFORE? Well, 90 seconds into the period, Friedman and FurryPee had a disagreement about who had the uglier mother and decided to handle it with their fists, as grown men are wont to do. At the same time, WhoreyCzech cross-checked Friedman (OK, so it was slightly before), adding fuel to the fire. After a rather uninspiring tussle, the Pens would whip that PP back out and try to make it stand up.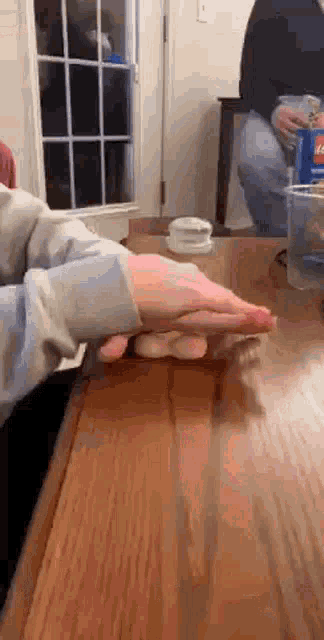 And stand up it did.
Guentzel (23) from Letang (36), Malkin (18) – 3:10 – PPG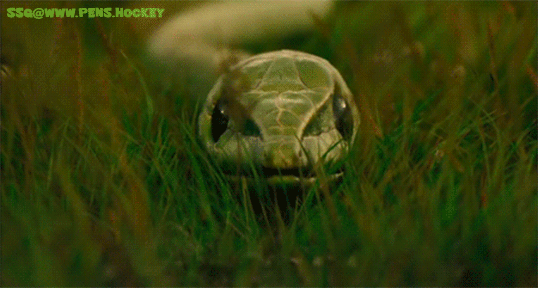 Jake didn't get a lot on that one but sometimes it's the slow blade that defeats the shield. Prior to the goal, just some great movement, both positionally and though passing. The Flyers were chasing and the Pens were toying with them. 2-0 the right way.
After heading to the bench, Sid learned that Jake now had two more goals than he did. The Captain decided that this was unacceptable and went to work.
Crosby (22) from Pettersson (6) – 5:44 – EV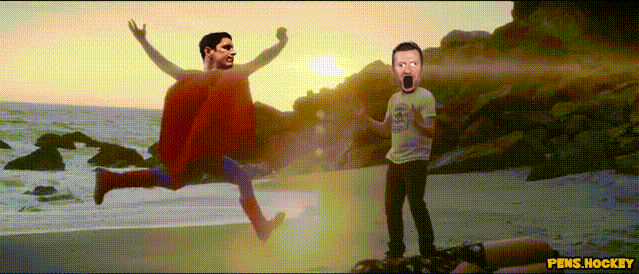 Just unreal hand-eye coordination, as per usual with The Captain. 3-0 and feelin' groovy.
This was starting to feel GOOD, you know? Like the chocolate milk I bought, but with Oreos dunked in it. Tell me you've tried it, because shame on you for six weeks if you haven't.
Yeah, it felt good, but maybe it felt TOO good and all suddenly you're out of position and some dude who never scores suddenly looks like an expert.
Scrums are always unpredictable, but they're a bit less unpredictable when you clear your crease. *scans lineup for crease clearer*. Welp. Good guys 3, scum 1.
The next ten minutes were full of back and forth fun, but the funnest part was when Konecny decided he was going to come at The Captain. Sid is no fighter – he's too smart for that. But he knows how to use those tree trunk legs to his advantage, and before he knew it, Konecny was getting the Subban treatment in the corner.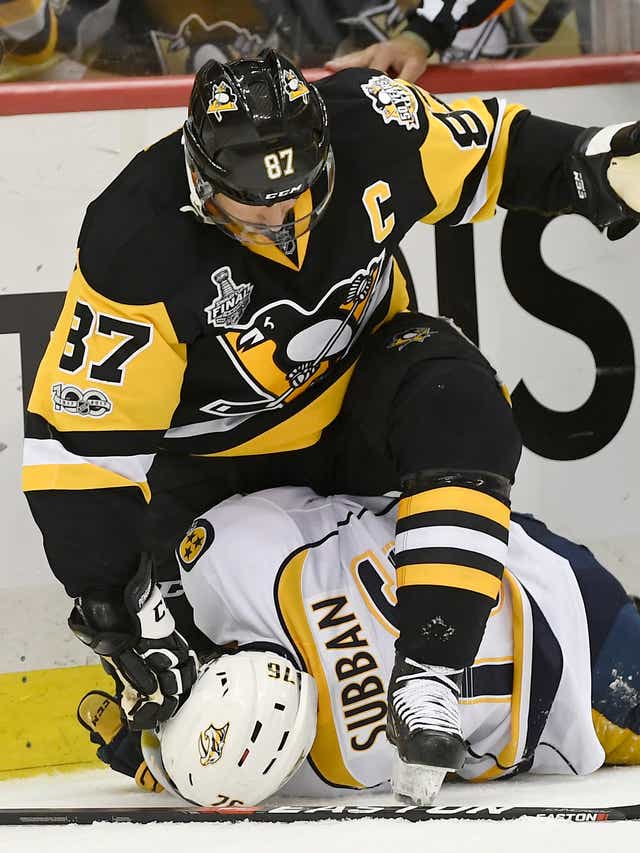 The ref would through them each in their respective boxes where they would jaw at each other for a while. Remember last game where something looked a little off about Sid? Yeah, not tonight. That was fun to watch.
A couple minutes later, Obey-Jorel or whatever would trip McCann, which was obvious and in front of a ref and ignored so Canner would get up and trip that same dude, but with his butt which was way funner but also in front of a ref and this time called. Do you think the refs have a penalty clicker they use to figure out who should get the next one? Pens to the PK.
And they K'd the P like champs, I gotta say. A solid effort, which is often the case when the refs job a teammate. Even had a great shortie chance for Eldest Penguin Jeffrey Carter that he couldn't convert. Still the best chance of the powerplay.
Shortly after all of the nonsense cleared and we were back to 5 on 5, Sean Couturier would remind us how much he seems to score against the Penguins, even if it's by accident.
Pens 3, scum 1, puck luck 1. *FARTING NOISES*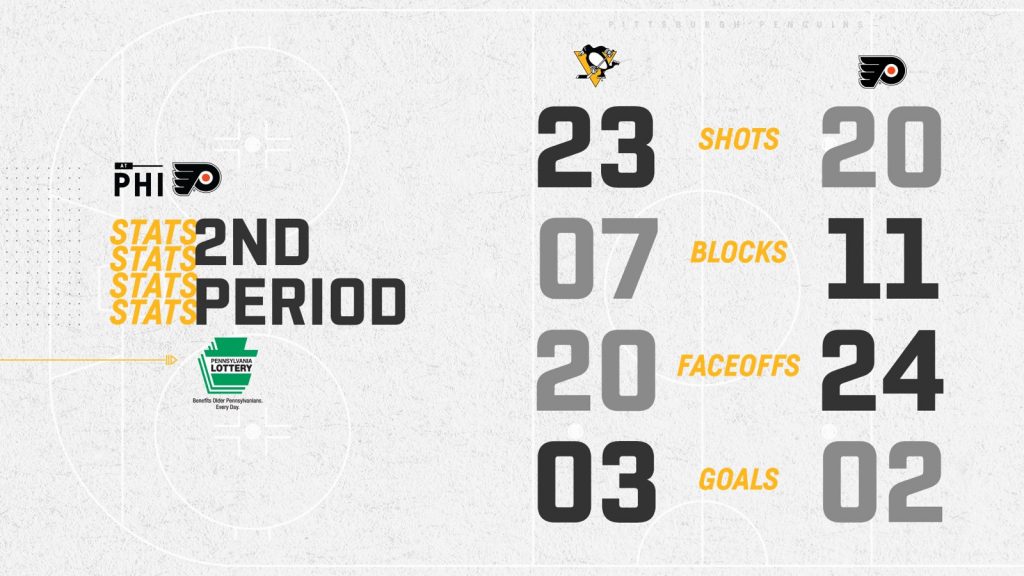 Oh yeah, in some scary news, Bryan Rust didn't play for almost the entire 2nd period. No word, no sign of the guy. *gulp*

Hey, remember that scary note from a second ago? Yeah, well Rust would retake the ice in the third. Crisis averted.
The presence of Rust meant that the Pens had a full compliment once again, which meant that the lines could get back to normal, which meant that the Pens could press their advantage. Which they did, to good effect, rolling four lines and keeping the Flyers mostly headed in the wrong direction.
Around the 8 minute mark, that effort paid off, with Kapanen making a couple great plays to make sure Geno got the puck, who found a cherry-picking Zucker who was not going to be denied.
Zucker (9) from Malkin (19), Kapanen (18) – 7:49 – EV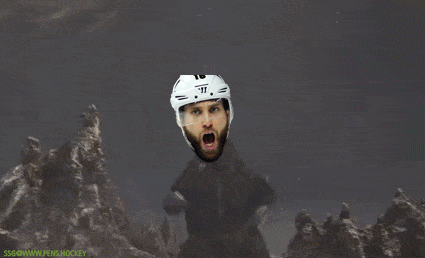 Great play by Kapanen to break up everything Philly was trying to do. And Geno showing he still knows a thing or two about making great plays. Oh, and a stellar finish from Zucker, who looks like he's getting into the groove because boy you got to prove your love to me……. yeah yeah….
That one felt like insurance. Turned out, we'd be paying the deductible when KoNeckKnee remembered he was a bastard Penguin slayer less than 3 minutes later.
OK, to be fair this was really Marino's goal, and despite announcer guy blabbing, wouldn't go to Currrturrreeeaaaa. Pens 4, puck luck 2, scum 1.
But don't worry. Remember when I told you earlier about Sid having fewer goals than Jake? He was down by two when I said that. Sid didn't forget either…
Crosby (23) from Rust (20), Guentzel (32) – 12:33 – EV

JEEZUS. Sure Sid is competitive, and sure he wants to win the fun competition with his line mates for most goals on the team. I would guess there is a sizeable wager on that, frankly. But is he THAT worried about having to pick up the tab at Lamont when those three go eat to celebrate that he has to shoot like THAT??? Unreal stuff by The Captain and his Crew on that entire sequence. 5-3 The Right Side of the State. #inshuranshe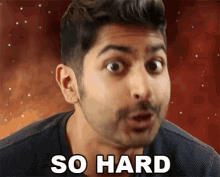 So now it really felt over and the Flyers must have agreed, because they were in full chase mode. They even pulled the goalie with almost 5 minutes left, down two. The Penguins responded by Doing The Thing, with Friedman being the beneficiary.
Friedman (2) from Blueger (15), Aston-Reese (6) – 15:53 – ENG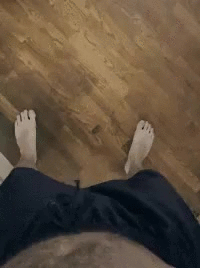 As you saw at the end of the play, GoTitsBearNuts would cross-check Friedman into the boards after the ENG. Probably because he knew it was Friedman's 2nd goal ever in the NHL and that they had both come against this Phlyurs team. I wonder what Friedman said when he left Philthy? Two goals, an injury, a fight, and now almost another injury. Dude better walk with a buddy around town is all I'm sayin'.
For the resulting power play, Sullivan was sufficiently pissed off at the actions of the Philthy Phucking Phlyurs that he put the Big Unit out there, despite being up 3 with under four minutes remaining. That is called Killer Instinct, and this time Marino did the killing.
Marino (3) from Crosby (37), Guentzel (33) – 16:57 – PPG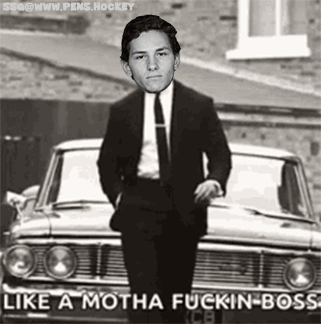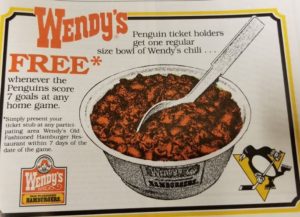 GAME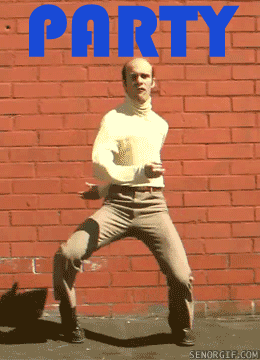 Thoughts:
THAT is how you close out a season series. How many times do you think Girwho will be thinking about that Sid snipe while he's addressing the ball on the 5th tee this summer? Fap fap fap fap fappity fap fap.
Thank the LAWD Rusty is OK. I hope it was just the squirts.
Marino and Pettersson are stepping up some in Matheson's absence. This is necessary.
Sid looked off yesterday, apparently having spent his energy on Warshington. Then he remembered just how much he hates Philly and responded with a whale of a game.
Geno and Kapanen making magic, right where they left off. You can see Geno is enthused with this development. As are we all.
OUR Flightless Waterfowl have now scored 187 goals on the year, 6 more than Warshington. This without Geno for a long stretch. With eleventy-hundred (approximately) man-games lost to injury. Playing with 12 defensemen before Valentine's Day.
FIRST. PLACE. BITCHES.
Two more left, at home. See you Thursday, my peoples.