Did you know that Marc-Andre Fleury made his return to Pittsburgh last night? What started off as an "I can't wait for the tribute video so I can show my respects" turned into certain Pittsburgh media members showing their fan police badges and telling us how to approach this game. It was becoming nauseating to put it lightly as each hour before game time became more insufferable with tweets being thrown out saying they hoped the Pens would lose left and right. I was personally hoping that Gallant would troll the shit out of Pittsburgh and start Subban in net.
By the time the puck drop happened some of us were just ready to get the thing over with, and then the Golden Knights turned us all into babies. As the team walked onto the ice at the start of warmups they all paused in the tunnel as Marc-Andre Fleury skated a lap around the zone alone in the spotlight.
🐐

the man of the hour returns to a ROUSING ovation

— Vegas Golden Knights (@GoldenKnights) February 6, 2018
At the first commercial break the Pens played the tribute video we were all waiting for and as Steve Mears said afterwards, "there wasn't a dry eye in the house." If you're in a public place right now you may not want to watch because this city let Fleury know how much he meant to them:
Three-time Stanley Cup Champion.
Two-time Penguins MVP.
One incredible goaltender and human being.

Thank you for everything, Flower. pic.twitter.com/sXSFwmmUeP

— Pittsburgh Penguins (@penguins) February 7, 2018
Sympathy cryers: Turn away now. pic.twitter.com/TjXfWVYvHf

— Pittsburgh Penguins (@penguins) February 7, 2018
And of course Benstonium slays us:
And here's Fleury's return to Pittsburgh, set to Coldplay's "Fix You"

😢😢😢 pic.twitter.com/WVnnM9ZXyo

— Benstonium (@Benstonium) February 7, 2018
Thank you for everything, Fleury. pic.twitter.com/P5XAAwn62t

— Pittsburgh Penguins (@penguins) February 7, 2018
It turns out Fleury wasn't the only player participating in the game so the Penguins shared with us their starting lineups:
Let's Go Pens! 🐧 pic.twitter.com/QZj1LyBxKO

— Pittsburgh Penguins (@penguins) February 6, 2018
There has been some push back about the use of Kuhnhackl in the top 6 and I do understand why, but I also know that the third line has put together some very strong play lately and it isn't something you want to mess with considering the search for a third center isn't going as planned.
The puck dropped and both teams were ready to go. Within the first minute the Pens had a great look but Fleury was there to make a stellar save and the arena erupted which put me on the verge of muting the television. 7 seconds later Evgeni Malkin thought it would be helpful if he slashed Deryk Engelland so the Pens went to the PK. During the kill a failed clearing attempt turned in to Carter Rowney getting annihilated, the Knights moving the puck through a confused Penguins team, and a 1-0 Vegas lead.
https://twitter.com/GoldenKnights/status/961039830628126721
The game opened up following the goal, the Pens got a powerplay chance somewhere in the middle of the frame that resulted in balls, and Kessel hit a post. Kessel also made this slick pass to Guentzel but Fleury was there:
https://twitter.com/RP_Quigs/status/961036331194486784
Neither team would find the net again in the first and the Pens would enter the intermission down 1-0.
https://twitter.com/penguins/status/961038390270537728
Kuhnhackl finished the period with 1:48 after suffering an injury. Speaking of injury, and just in case the Fleury tribute wasn't enough for you, this also happened in the first period:
Ryan Shazier in the house … and standing: pic.twitter.com/3jgk1X4rgc

— Jason Mackey (@JMackeyPG) February 7, 2018

Kuhnhackl wouldn't join the Pens on the bench to start the second leaving the team with 11 forwards while already missing Patric Hornqvist. Less than a minute in Dominik Simon takes a horrible tripping penalty that could potentially lead to him losing some playing time in the near future. The Penguins would kill the penalty off without Kuhnhackl and 5 on 5 play would resume with Simon throwing a puck to Fleury's chest. Eventually the puck comes to the Knights blue line and Malkin blocks a shot that rebounds perfectly back to the Knights. The puck then bounces off more sticks than Mia Khalifia before James Neal takes a backhanded whack at it that gets by Murray.
GOAL! James Neal (another former Penguin) makes it 2-0! pic.twitter.com/ZZwQKh9mUX

— Ryan Quigley (@RP_Quigs) February 7, 2018
Another broken play, more puck luck and really not much anyone can do. Joel Osteen I mean James Neal with his 10th consecutive 20 goal season. Fleury would've had it though. 3 minutes later Kessel hit his second post of the game and the Knights would take a delay of game penalty. The Penguins appeared to forget their Viagra at morning skate today as the PP was completely limp, by the time this one concluded the team had mustered 1 shot, which was an improvement from the first outing.
Not long after the powerplay concluded Ryan Reaves destroyed someone along the boards. Errey wondered aloud if that would wake up the Penguins and Reaves took advantage of a little extra playing time:
RYAN REAVES (3) Assisted by SHEAHAN (15) @ 11:08
The Grim Reaver strikes in the 2nd period. pic.twitter.com/8lA7fte57D

— Pittsburgh Penguins (@penguins) February 7, 2018
What a play by Riley Sheahan here to not only keep the puck in the zone while being pursued by two Golden Knights but to also get the pass to a teammate.
Underrated pass tbh, here is a better look at it:
ryan reaves with a pretty nice play and he didn't even punch anyone in the head pic.twitter.com/23117R9kbK

— ego (@EvgeniMaIkinEgo) February 7, 2018
Reaves with a perfect shot through the only hole Fleury presented. Dominik Simon continued his confusing game by celebrating the Reaves goal with another penalty. Fortunately for Simon the Pens PK was there to seal the deal again. Following the kill the Knights would take their second delay of game penalty of the game and the Penguins would shit on their third powerplay chance, but this time they let the Knights get a 3 on 1 rush that didn't materialize somehow.
Due to the injuries up front Sullivan was mixing lines like a coke dealer and one of his creations involved Rust filling in for Simon up top. This is good because Rust is good, and Rust found Ian Cole all alone…
IAN COLE (3) Assisted by RUST (17) & CROSBY (42) @ 17:24
never trade this man and his beard pic.twitter.com/twc1c6F5gO

— ego (@EvgeniMaIkinEgo) February 7, 2018
Just a great play by Rust to pull up along the boards and how about that pump fake by Ian Cole? Remember that next time he is benched for Hunwick. Crosby extends his point streak with the assist meaning his beard will continue to exist. The Penguins were buzzing now that the game was tied curtesy of Reaves and Cole and they kept cycling down low, Evgeni Malkin got a mini-breakaway that was played by a classic MAF poke check. It didn't deter the Pens however and eventually another old winger of Sids showed up in the slot to receive a puck from the Captain.
JAKE GUENTZEL (16) Assisted by CROSBY (43) & DUMOULIN (4) @ 18:40
jake guentzel just straight disrepected maf with this clap bomb pic.twitter.com/THPX3lZXi6

— ego (@EvgeniMaIkinEgo) February 7, 2018
Everyone was expecting a goaltender interference challenge but it didn't happen. Guentzel is nearing the 20 goal mark despite being bounced around from line to line, and this is such a goal scorer's goal. Guentzel finished last season with 16 goals in 40 games and appears he will top that mark this year as he gets number 16 in game 55. Shoutout to Bryan Rust for getting out of the way of the goal, also:
That's as good as it Guentz.

Also, how about those Rusty hops? pic.twitter.com/xTg05Ag4wf

— Pittsburgh Penguins (@penguins) February 7, 2018
Neither team wold tickle the twine in the final 80 seconds and the Pens would enter the intermission with 3 unanswered goals and a 3-2 lead. Despite finishing the period the blocked shot by Rowney prevented him from contributing much as he finished the second period with only a few shifts and an overall game total of 3:01 TOI, leaving the Pens to 10 forwards.
Bless up. pic.twitter.com/R7YfMt5ZUg

— Pittsburgh Penguins (@penguins) February 7, 2018
Ryan Reaves started the third period with a vengeance as the line of ZAR-Sheahan-Reaves kept the puck in the zone for like 12 minutes to start the period. The Knights finally got the puck out of the zone but as I've harped on it all year, when the Penguins transition game is on you can't hang with them. Dumoulin turns the Knights offense into a Kessel with Geno 2 on 1, and Kessel doesn't risk hitting a third post:
EVGENI MALKIN (30) Assisted by KESSEL (41) @ 3:09
evgeni malkin is the best hockey player in the world right now pic.twitter.com/5pfqJ1tJ6O

— ego (@EvgeniMaIkinEgo) February 7, 2018
Kessel and Geno reunited thanks to the line juggling and Malkin replayed every shot he had ever taken on MAF before shooting it. Geno's 8th goal in his last 4 home games is also his 21st goal in his last 20 games (!?!?)  as he hits the 30 goal plateau for the 6th time of his career; surprisingly this is only the second time he has done it two years in a row after netting 33 last year.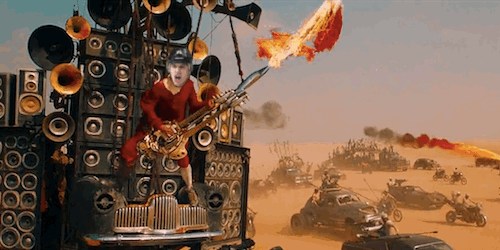 Following the goal the Pens stepped into another level as Sidney Crosby took on the entire team with an incredible display of talent that once again resulted in no goal. Following that shift it was Geno and Kessel on the ice again with Hagelin, and Phil wasn't hittin' no post on this:
PHIL KESSEL (24) Assisted by MALKIN (32) & HAGELIN (12) @ 6:20
hmk line comin at ya, sometimes pic.twitter.com/2LaKFAfSRT

— ego (@EvgeniMaIkinEgo) February 7, 2018
Phil the Thrill passes his goal total from last season with this one as he gets closer to his first 30 goal year since 2013-14 as the Pens put 5 on the board for the 4th straight game at home. Phil is also 1 point off of the NHL scoring lead after this goal.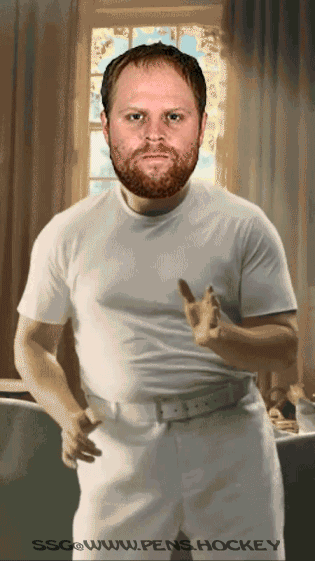 The Pens forgot to play defense and some dude named Ryan Carpenter would say we've only just begun off of the next faceoff and the Knights would put an end to the unanswered goal streak .
Five minutes after the goal Bob Errey mentioned that there was a lot of time left and no lead is safe with Vegas. One minute later Vegas scored off of a wicked shot by Jonathan Marchessault.
Sick goal from Marchessault Knights are coming back! 4-5 in the third pic.twitter.com/DGDXovY1R4

— Golden Knights (@VGKcorner) February 7, 2018
5 minutes to go in a 5-4 game…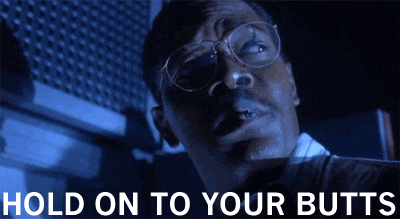 The following five minutes was packed with purely awesome hockey as both teams tried to get another one in. The Knights would pull Fleury and Rust would hit another post with the empty cage. The Knights went on one final rush with 10 seconds left but Justin Schultz was there to deny the tap in on a cross-ice pass which set up a faceoff with 2.0 seconds left. Vegas took a timeout and then didn't score in those 2 seconds and the Pens
GOT THE DEUCE
Mood. pic.twitter.com/kFRe5rUpKs

— Golden Knights (@VGKcorner) February 7, 2018
---
Thoughts:
Fleury goes 33/38 (.868) as Murray stopped 21/25 (.840), trade Murray!!
The Pens go 0/5 on the powerplay and get a total of 3 shots with the man advantage. They just looked out of sync in this game, and that's alright. The powerplay doesn't have a drawing board to return to so every now and then they aren't going to click
Only the second time this year the Knights have lost after scoring first
With injuries to Rowney and Kuhnhackl, Aston-Reese (10:47) and Reaves (10:15) received extra ice time while Simon (12:03) was the only top 9 forward not to reach 16 minutes… hopefully Cole left some snacks in the doghouse
Ian Cole with the fewest minutes for defenders at 17:17, Kris Letang with the most at 23:18 and what do you know, he had enough energy to make a huge defensive play in the final minutes.
The 1992-1993 Penguins, arguably the most talented team in franchise history, finished the regular season in these spots amongst the NHL's scoring leaders

1. Lemieux
12. Stevens
14. Tocchet
20. Francis

The 17/18 Penguins, as of now:

2. Kessel
3. Malkin
10. Crosby

— Jesse Marshall (@jmarshfof) February 7, 2018
DAMMMMNNNNN
How sweet pic.twitter.com/LKTSetgTNj

— Meesh (@HockeyMeesh) February 7, 2018
The win also put the Penguins in a guaranteed 3rd spot in the Metro if New Jersey, Philly and Columbus won all of their games in hand. Huge 2 points for the Pens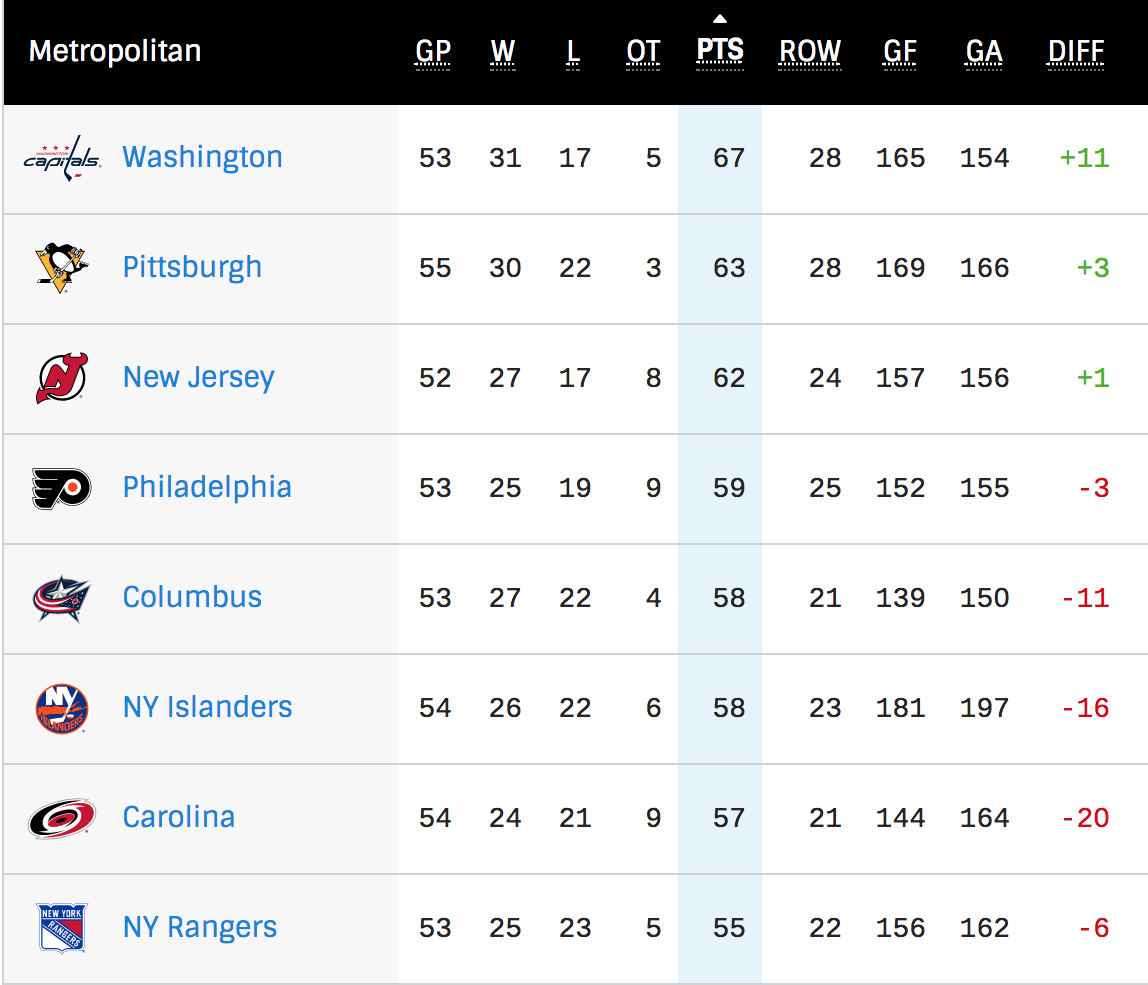 HPP double-header today.  Be sure to check with Blawgczar for how you should vote.
First up, the NJ Devils game:

Loading ...
And on to the main event, Vegas:

Loading ...