Do you remember those college mornings after you've been drinking too much cheap beer and you're torn between a pounding headache and a stomach ache so you decided to go to the bathroom? In the next 5 minutes you would release a glorious dump that made your entire body feel like the second coming of Murray for a moment until you realize your head is still pounding and you just got that excited about shit. Then you decide that it doesn't matter because you do feel a little better so fuck it, you're going to be excited about shit.
Metaphorically the Penguins played like shit last night, literally they were playing against shit. The Pens were unable to dress Bonino as he was out doing some weird Amish Brotherhood job probably building over priced sheds or something. Then they lose Trevor Daley to a lower-body injury, which I am starting to think is the only medical code the team has. Then they win. The Penguins had absolutely no business winning this hockey game, but when your team is full of players that were made to carry a team you're going to steal a few here and there.
The game started out with a little hop in the step of both teams. It didn't take long for Mr. Wilson to remind us all he exists:
MR. WILSON (6) Assisted by HORNQVIST (18) & CULLEN (13) @ 2:15
Right place, right time. Wilson makes contact in front of the net and deflects the puck past Ward. pic.twitter.com/VElmQrIUWa

— Pittsburgh Penguins (@penguins) February 22, 2017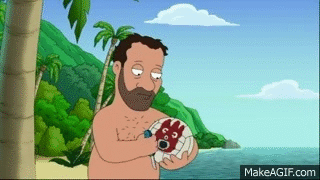 Hornqvist and Cullen on the ice together is a nightmare for the other teams offense, as witnessed here. The play started with a forced turnover along the boards in the neutral zone by Hornqvist. Then Cullen follows the puck like a wave and forces another quick decision by the Canes. Hornqvist closing in on his 6th 20+ goal, 20+ assist season out of his 7 NHL years (his only season without 20-20 was a 27 goal, 16 assist season so yeah).
The rest of the first the Penguins played the part of the Sandusky family and tried to take as many minors as possible. The Canes would eventually get a goal from Jeff Skinner at the 8 minute mark.
Thx to @SethRorabaugh for this: Malkin (717) has passed Caufield (714) for 10th on Pens' PIM list. Orpik (734) is ninth. For now…

— Bob Grove (@bobgrove91) February 22, 2017
No word on if the team will present Geno with a golden whistle before the Stadium Series. Didn't know there was a way to make Caufield more irrelevant, way to go Geno, dude probably went and gambled his tips from tonight's broadcast away.
Period finally closes with a tie score because Murray stood on his head and the Canes suck.

Umm…hi, it's me again, I was hoping I could go ahead and place an order for an exact replica of the last 10 minutes of the first period… I just wasn't bored enough the first time around.
The Penguins finally decided that playing a man down was a terrible idea so they stopped taking penalties. Then the Canes thought that making trips to the magical penalty box looked fun so they started taking penalties. Finally 16 minutes into the period Ze Captain grabs the lead:
SIDNEY CROSBY (33) Assisted by KESSEL (35) & LETANG (29) @ 16:21 PPG
That's a league-leading 33 goals for Sidney Crosby. pic.twitter.com/2ldp6bCHna

— Pittsburgh Penguins (@penguins) February 22, 2017
Crosby's 33rd goal of the season pic.twitter.com/6RV3DG5a2s

— Brian Dumoulin's Ego (@DumoEgo) February 22, 2017
Give Phil Kessel time to circle the PP and good things come ; ) Solid subtle pick by Letang after giving the puck to Kessel, and of course great hands by that Sidney dude.
Since returning from injury on January 31st, Letang has gone pointless in just 3 of 11 games, and has racked up 10 points in those 11 games. Overrated.
Also, Matt Murray is kind of good: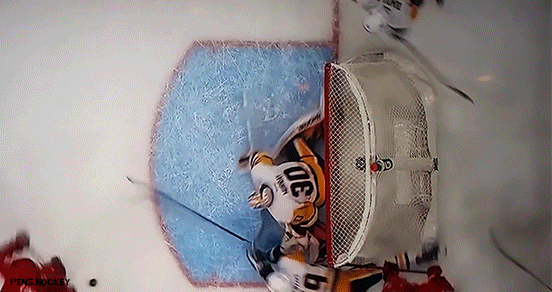 Drops his stick to catch a puck with his blocker hand… get the hell out of here. The play was whistled down so the save didn't count, but I don't care. Thanks to SSGeno for taking the time to make this.
Murray was playing this good after the play was dead, so it is safe to say he was playing good enough while the play was live. The period would end with the Pens up 2-1.
At some point in the second frame Trevor Daley went down, and he wasn't on the bench to start the third. In case you are lost at home:
Pens have lost more man-games to injury in the last 7 GP (24) than the Capitals have lost all season (22).

— Bob Grove (@bobgrove91) February 21, 2017
The Penguins are 3-1-3 in those last 7 games, gutting out points any way possible. If the Hurricanes were worth a used hooker they would've mounted an attack on a 5 man Pens defense, but they couldn't get anything going. With 9 minutes left it was Agent 101 to put the Canes away:
EVGENI MALKIN (25) Assisted by HAGELIN (14) @ 9:41
With the injuries throughout the lineup Sullivan iced a Hagelin-Malkin-Kessel line, and it was just as good as many of us imagined. The Canes iced the puck and Sullivan wasted no time putting fresh troops on the ice. Right from the draw Hagelin's speed was impressive as he skates by Hainsey before Hainsey reacted to the puck drop.
Malkin: "HMK Line, coming at you… sometimes." pic.twitter.com/0RoNFb5blv

— Pittsburgh Penguins (@penguins) February 22, 2017
HMK > HBK because Malkin.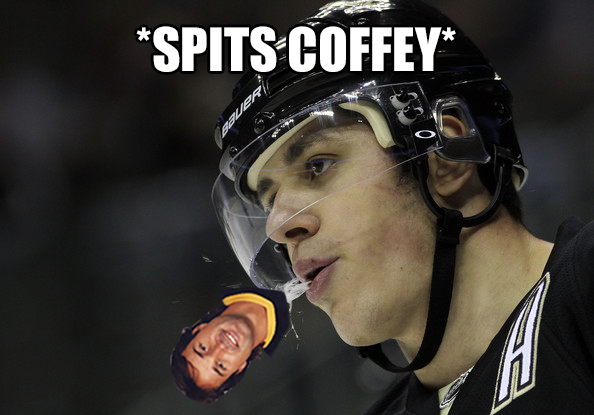 How will this one end Bob?
Pens now 69-4-1 when Crosby & Malkin score in same game, won 34 straight. Won 22 straight on the road.

— Bob Grove (@bobgrove91) February 22, 2017
Matt Murray after the game: "We don't play for streaks, we play for wins"
GAME
Pens have won 65 consecutive regular season games when leading after 2 periods.

— Bob Grove (@bobgrove91) February 22, 2017
THOUGHTS:
With Bonino sick the Pens jumped to Rowney, and once again Bob Grove has our back:
One thing I'm sure coaches have noticed: After 9 NHL GP, Rowney has won 57.1% of his draws (40-30). Won 7 of 9 tonight.

— Bob Grove (@bobgrove91) February 22, 2017
That's after going like 2/7 in his first game
The Penguins are running out of options of defenders to call up that aren't named Derrick Pouliot. Sullivan announced after the game that Daley was on his way back to Pittsburgh to be evaluated for a lower body injury. Usually the coach says he doesn't know anything immediately after a game, so you have to think this one may be significant for Daley. My guess is the Penguins have Gonchar taking reps in practice tomorrow before ultimately calling up the Poo.
If Daley is qualified for LTIR for the rest of the season the Penguins just opened up 7 million dollars in cap space
Kessel is 10 assists away from tying his career high (45), he currently has 56 points, scoring at a 0.949 PPG pace, continuing to do so would put him at ~77 points which would be his third best season (80 points and 82 points are his best)
Kessel wears Black and Gold so any season he has right now is superior to the Leafs
The Penguins won this game because Crosby, Malkin, Letang and Murray showed up while there was still time left.
The Pens have played a lot of hockey thanks to the Cup run, if they can continue to get points with injuries look at it as them being able to have rested players for the upcoming run.
Matt Murray could be the first player to ever have a Stanley Cup on his resume hinder him from winning an award. I don't know if he should be the front runner of the Calder race at the moment, but I do know you shouldn't be talking about the Calder race and not including him. If this was his first season without winning the Cup I feel the conversation is different. Of course, most Calder voters are from Toronto and they haven't seen a good goalie in 50 years.
See you Saturday at Heinz Field!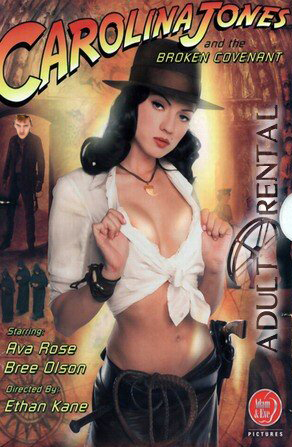 MMX FRK'S CAROLINA'S CRYSTAL SKULL...Pik-a-Porn
1) "Aho had that courageous penetration; something that he has on a regular basis." -- Trip Tracy (46%, 13 Votes)
10) "I'ma try to render it better and make it bigger." -- SSG ( j-b0t ) (25%, 7 Votes)
5) "Aho working Letang." -- Forslund (11%, 3 Votes)
4) "Sid Crosby goes deep in." -- John Forslund (7%, 2 Votes)
2) "Pgh is banged up right now, especially on the back end." -- Tracy (4%, 1 Votes)
7) "Phil Kessel will stretch it out." -- Forslund (4%, 1 Votes)
9) "Jordan Staal stripped clean by Kris Letang." -- Forslund (4%, 1 Votes)
3) "DiGiuseppe is there, he's whacking for it." -- Tracy (0%, 0 Votes)
8) "We know they're playing with 5 D." -- Forslund (0%, 0 Votes)
6) "And Aho tries to make it happen again." -- Forslund (0%, 0 Votes)
Total Voters: 28

Loading ...