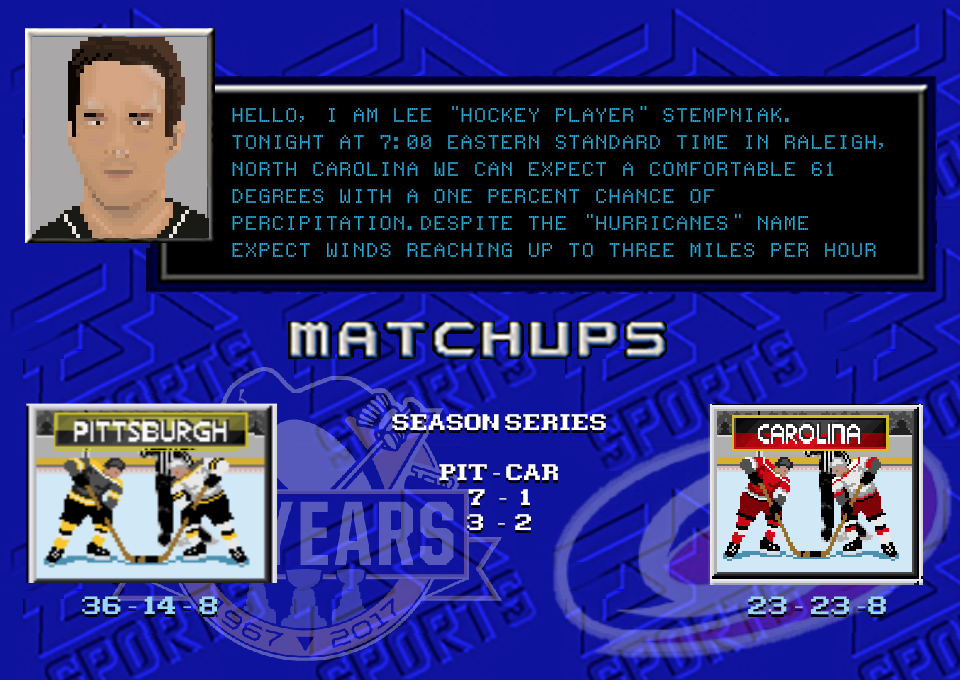 Yes, Lee Stempniak is a weather man in his off time. Since he plays for Carolina, he gets a lot of off time.
The Hurricanes have managed to go from 5th in the east to last in the east since the last time these two met. This is simply because the Hurricanes aren't that good. They have no offense. They have no goaltending. Their leading scorer is Jeff Skinner, averaging 0.70 points per game. They have Jordan Staal giving out hand jobs to the front office staff. They are a hot mess and probably on their way back to Hartford. All of this adds up to the Hurricanes most likely spoon feeding the Penguins tonight.
The Penguins didn't show up in Pittsburgh against the Red Wings on Sunday afternoon, but to be fair most of us try to avoid red wings when we can. Mike Sullivan most likely threatened the team by having Rutherford propose a Lee Stempniak trade if they don't win tonight. As for the hairytaints, they will most likely come out hard for the first twenty minutes and then try to spoon the rest of the way. Carolina just isn't that good, man.
Lee Stempniak is in their top 10 in points… when he isn't predicting the weather, he is playing hockey at a pace that is right below Jordan Staal.
Jordan Staal man, what a steal by Shero that was. Yeah Staal "seemed" like he was a first line center given a third line role on the Penguins. Now it is apparent that Staal is a third line center given a first line role on the Hurricanes:
In case you forgot, the trade was: Jordan Staal for Brandon Sutter (later became Nick Bonino), the 8th round pick (later became Derrick Poulliot, who later became someone who will actually do something) and Brian Dumoulin (who would've been straight up worth Staal). There hasn't been a deal that lopsided since the housing market crashed. I have a signed Staal jersey, I got it after his rookie year… it's going to be worth as much as a unsigned Staal jersey unless I can convince someone that it was Eric.
Victor Rask
Costs 4 mil a year and he's signed on until the end of time.

Let's look at his stats:

Connor Sheary's stats in 13 less games?

Sheary's salary? $575k.
That might be an unfair comparison since Sheary is obviously a freak of nature. So let's take a player on the Penguins who is fairly ho-hum this year. A player no one is paying attention to except for some Punjabi guys somewhere. Nick Bonino.
There you have it. The most expensive offensive player on the Hurricanes roster is barely better than Nick Bonino
The Pens have called up Cameron Gaunce to replace Steve Olesky. Good call up in my opinion as Gaunce was more than stellar in his first duty with the Pens. The Hurricanes have a guy named Phillip Di Giuseppe, who will definitely score tonight, and also looks like the son of Kris Letang: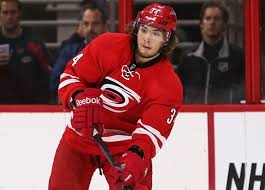 No clue on who the 'Canes start in goal, don't really care either. Tweedle-dee, tweedle-dum with those two net minders. Jake Guentzel has been pretty quiet recently, maybe he gets on the board again tonight. This is the 6th game of the last 7 the Penguins have had to play against a shit team. It has to be tough to continuously get pumped up for these games in February, but as long as the team continues to record points that's all that matters. Last game before the pending stadium series game, so be ready to hear all about that. Also, this game is being offered on nhl.com as the free game of the night, so you can stream it live for free there.
Let's Go Pens!!

I leave 'the store' for 2 days and yinz give away the cash register…
TO THE WINGS???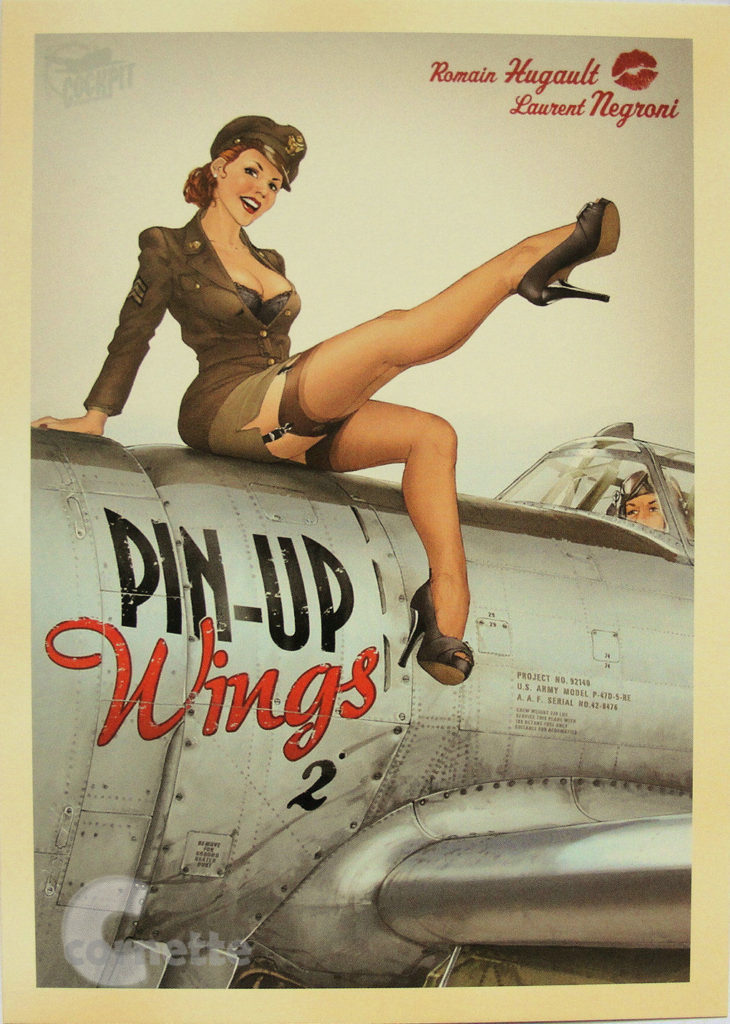 I'm back bitches…Pik-a-Porn
1) "He holds it, he goes down." -- Eddie O (24%, 6 Votes)
6) "Here come the big boys." -- Pierre (24%, 6 Votes)
3) "Fehr could not take that. Jensen could." -- Doc (20%, 5 Votes)
5) "Around behind, Malkin went down." -- Doc (20%, 5 Votes)
4) "Somehow stretch out Mrazek." -- Eddie O (12%, 3 Votes)
2) "Steve Ott hard on it." -- Pierre (0%, 0 Votes)
Total Voters: 25

Loading ...