The Penguins were apparently not informed that this was a 1:00 PM game, as evidenced by the fact that they showed up. Speaking of which, who makes a Pittsburgh vs Florida game this late in the season a 1:00 PM game? I read an interview once where a player stated that they enjoy early games on weekends so they can actually see their kids afterwards, so maybe this is part of the NHL showing heart. Oh you want weekend nights off? Sure we will give you 1 early Sunday game, enjoy your kids you lucky guy you. This game had so many weird things going on that there's a strong chance it never happened in the first place. For starters the Penguins played a tribute video for Jaromir Jagr for the first time in team history. It is absolutely terrific to see the Penguins finally acknowledging Jagr's crucial part in team history and it is a shame it took a 50 year anniversary and Lemieux commenting at the ASG to get it done.
Thank you for everything you did for us, @68jagr. pic.twitter.com/iSzo5qTTSi

— Pittsburgh Penguins (@penguins) March 19, 2017
Great move by ROOT Sports to actually show this instead of the commercial they had planned. Jagr received a standing ovation and saluted the crowd, awesome moment, long overdue.
Jagr waves and taps his heart in acknowledgement of the crowd's standing ovation. What a moment. pic.twitter.com/yoSv6zzd2y

— Evgeni Malkin's Ego (@EvgeniMaIkinEgo) March 19, 2017
Despite the final score the game actually started off as you anticipated an early Sunday game this late in the season would. The Penguins injury list is spreading to anyone that touches the ice, as even a linesman got injured in this period. Current outlook thanks to Siri:
Hey @penguins, Siri is right. pic.twitter.com/A7mUqjZBSq

— Anna (@NHLpittPENS) March 19, 2017
#Siriforteamphysician
The first period was looking like a draw until Matt Cullen threw a puck behind the net to Phil Kessel, a very typical play. Then Phil Kessel attempted a play that we all tried during street hockey when we were 10, failing countless times. Well don't feel bad worthless child version of you, Phil Kessel just pulled this off in the best hockey league in the world.
The more I watch this goal, the more I appreciate how crazy it is. Kessel flips it over the net to Hornqvist, who bats it in. pic.twitter.com/Yx0HaJdlzm

— Evgeni Malkin's Ego (@EvgeniMaIkinEgo) March 19, 2017
PATRIC HORNQVIST (18) Assisted by KESSEL (41) & CULLEN (15) @ 16:14
A pass from behind the net that Hornqvist hits out of mid-air and in. They should've called the game after this puck went in. The goal deserves two angles, because damn.
⚾️ 🎶 Take me out to the ball game.
Take me out with the crowd.
Buy me some peanuts and Cracker Jack.
I don't care if I never get back.🎶 ⚾️ pic.twitter.com/GnXAX7rFMX

— Pittsburgh Penguins (@penguins) March 19, 2017
It would be the only goal scored in the period and the Pens would go to the room up 1-0.

The second period started much the same and the PPG crowd was acting like it was an afternoon game in October. Then the game took a change that the whole league started talking about. After the ten minute mark of the period the SSG boys showed up.
SIDNEY CROSBY (38) Assisted by GUENTZEL (12) & SHEARY (25) @ 14:15
Simply the best. pic.twitter.com/88z7eQ67yI

— Pittsburgh Penguins (@penguins) March 19, 2017
This is a shot that Sidney Crosby doesn't take 9 times out of 10 the first 8 years of his career. Look at the respect given by Pysyk on this play, very reminiscent of when Lemieux came back from retirement, but just like when Mario came back the space given out of respect of his skill set still ended up burning the defender. We barely had time to think about the goal before SSG came barreling down the ice again, and that Crosby guy did some Crosby things.
SIDNEY CROSBY (39) Assisted by GUENTZEL (13) & SHEARY (26) @ 16:07
NHL Goal Leaders →
Crosby: 39
Marchand: 37
Tarasenko: 34
Malkin: 33
Kucherov: 33 pic.twitter.com/9vDQ669xVh

— Pittsburgh Penguins (@penguins) March 19, 2017
We've seen some amazing backhand goals by Sid throughout his career, but that doesn't make this one any less special. What an initial pass by Conor Sheary to Guentzel, too. And Crosby man, I don't even have the words to describe the hands on this.
The refs would end the period before Crosby had time to do anything else, and the Pens would take a comfy 3-0 lead to the room.
Generally a 3 goal lead in an afternoon game with 11 games left in the season would be a perfect time to use short shifts and get some reps from pluggers like Tom Sestito. The goal of this period was to escape without injuries. Things were going great but then that selfish Canadian decided he wanted a hatty.
SIDNEY CROSBY (40) Assisted by GUENTZEL (14) & SHEARY (27) @ 5:00
Crosby has 80 points for the 8th time in his career (4th straight season). He also has 40 goals for the 2nd time in his career. Wow. pic.twitter.com/wobPWWmM91

— Pittsburgh Penguins (@penguins) March 19, 2017
Crosby entered this game tied for the lead league in goals and trailing Conor McDavid in points. He left this game with a season total of 40 goals and 40 assists.
points leader, goals leader, our leader pic.twitter.com/hn0Iw9F7jf

— Evgeni Malkin's Ego (@EvgeniMaIkinEgo) March 19, 2017
We wanted to make a hat joke, but we couldn't think of one off the top of our heads… 😉 pic.twitter.com/GofxLLSI4Z

— Pittsburgh Penguins (@penguins) March 19, 2017
10th career hat trick for Crosby and his 3rd natural hat trick. The man is going to try to break 100 points, you can see it in his eyes that he wants to win everything right now. All three goals came in a span of 10:45 game time.
There wasn't anything left but holding down the fort and escaping injury free and the Pens did just that. Marc-Andre Fleury records is 44th career shutout and improves to a 1.67 GAA and .946 SV% since the trade deadline.
GAME
---
THOUGHTS:
The Top Line has been together for 6 games, and they've been held scoreless for 2. In the 4 games they have scored they have 10 goals and 16 assists.
I'm not seeing a defense in the league that can stop the potential line rushes the Penguins can throw at them in a 7 game series. The biggest question mark going in is who the Penguins will have for defense
The Penguins magic number is 1

Interesting bit revealed in the chat last night, Washington and Columbus play each other twice in their remaining 11 games. The Penguins have one more tilt with Columbus in game 79. It's going to be a fun last 3 weeks boys.

Just like the rest of the month, no rest for the Pens though as they head to Bylsmacounty tomorrow night to take on the Sabres.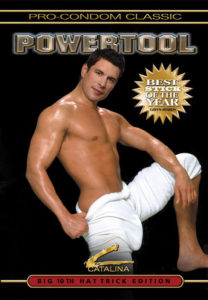 Two classic 'playas' deserve two porns...PIK-A-PORN
3) "Uhhh. The accepting of it. The releasing of it..." -- Errey (47%, 9 Votes)
17) "Normally when you come from up, way up there in the sky, and come down on a player, it's not gonna be good for you. Sometimes it's better to go underneath, Steigy." -- Errey (16%, 3 Votes)
7) "People have touched him in the backside." --Errey (11%, 2 Votes)
16) "The big German stick up on Petrovic." – Errey (5%, 1 Votes)
13) "He got the stick up high. I didn't see a lot of it, I know the stick was up a little bit." -- Errey (5%, 1 Votes)
12) "Already you can see the big size of Huberdeau." -- Errey (5%, 1 Votes)
9) "You get those clean entries on yer PP...you'll get yer chances." -- Errey (5%, 1 Votes)
5) "Absorb the blow." -- Steigy (5%, 1 Votes)
8) "Here's the release by Guentzel." -- Errey (0%, 0 Votes)
2) "Yandell pushes one into the slot." -- Steigy (0%, 0 Votes)
15) "They're not afraid to go into tight quarters in the offensive zone, they burrow in and get the job done." -- Errey (0%, 0 Votes)
14) "I was gonna ask for it if we didn't see it." -- Steigy (0%, 0 Votes)
4) "How much pressure did he put on his backside." -- Errey (0%, 0 Votes)
11) "Bjugstad fights his way into the slot." -- Steigy (0%, 0 Votes)
10) "He's comin right here...he's rotating...they stay tight." -- Jay (0%, 0 Votes)
6) "You can't touch a player in his numbers." -- Errey (0%, 0 Votes)
1) "Shoot it in deep." -- Steigy (0%, 0 Votes)
Total Voters: 19

Loading ...