Today the Penguins have a wonderful afternoon tilt with the Florida Panthers. As strange as it seems this game is actually a big deal for the Penguins, having the game at 1:00 gives the team 4 extra hours of rest and family time. The Panthers haven't been able to get fully on track all year, even after literally kicking their coach to the curb in Carolina they haven't responded. They've been dealing with some injuries but we're the wrong people to cry to about that. Huberdeau was out for the first 4 months of the season, and after missing 8 weeks Ekblad took an illegal hit to the head and is sidelined again. The Panthers currently have 73 points, which is good enough for 5th in the Wild Card race and 6 points behind the Toronto Maple Leafs. The team needs to make up 6 points in 12 games, it certainly isn't unheard of, but they will need a little help from the Maple Leafs and the Islanders as well. Tonight marks the return of a Penguin legend to Pittsburgh, who caused quite the stir yesterday by having an autograph session that resulted in extremely long lines.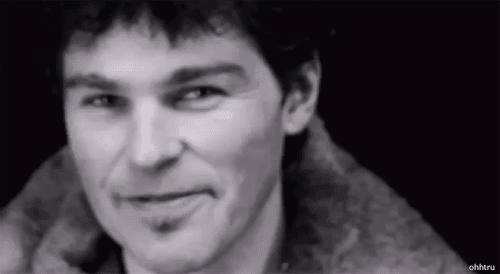 In their last game Jagr passed Gordie Howe for the most points scored after 40 years of age. In his post game interview Jagr said that while he likes that "record" his goal is to play until 50. Though it is easy to say that in a media scrum and move on, would it really surprise anyone if 5 years from now Jagr is pulling 8 minutes a night on some team out west? Hell it may even still be with the Panthers. All I know is you better get ready for Bob Errey to say "big backside" at least 12 times tonight.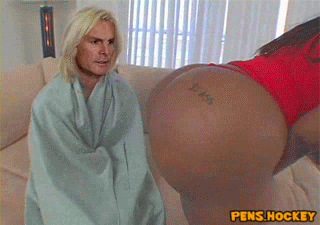 The Penguins have a brighter look on their playoff hopes, currently with a magic number of 5 points needed to clinch an eleventh consecutive trip to the dance. Current percentages based on strength of schedule have the Pens with a 43% chance of finishing right where they are at 3rd in the Metro, 32% chance at 2nd and an 18% chance at 1st. The Blue Jackets also play at 1:00 today against the Devils, and can actually clinch a playoff spot with a win of any fashion.
After racking up an entire 2:07 TOI last game I would question the Penguins using Sestito again. This would be a perfect opportunity to bench Sestito and use Gaunce as a 7th defender. Malkin commented yesterday saying he isn't going to play today as he would like a little more rest, take all the rest you need Geno. I almost expect Fleury to get the start today, I have no reason for this except something told me to type that, so I'm going with it. I can't wait to hear all the hot takes on how Pouliot sucks. The Penguins signed 5 kids from the local Make-A-Wish foundation to one day contracts yesterday, though it was an incredibly generous gesture part of me feels JR is hoping at least 4 of the 5 can suit up for today's game.
Rowdy Rowney may become a new blog favorite. The Penguins are going to have their hands full with the Florida roster, especially knowing they still have a mathematical shot at making the playoffs. The game is on Root but also the free game of the day on nhltv at www.nhl.com. It's never to early to start drinking, so wake up, put some underwear on and let's go boys!
With an assist today Sidney Crosby can pass Jagr for 2nd most assists in Penguins franchise history, there isn't a better team to do it against.
---
Congratulations to the Penn State Men's hockey team, who successfully captured the BIG 10 championship last night. Unreal story this year for the program, and after going to double overtime against top seeded Minnesota Friday night they again went to double overtime against number 2 Wisconsin last night. It took Penn State 3 games in 3 nights and a total of 13 periods (essentially 4 games in 3 nights) to secure their championship, but they have successfully won for the first time in school history and will be going to the NCAA tournament for the first time ever.
That's it and that's all Folkes! #WeAre #B1GChamps pic.twitter.com/zXO0Gp6VPe

— Penn State Hockey (@PennStateMHKY) March 19, 2017
Dirty fucking dangles, boys.

7th round HP POLL…GAMES 61 through 70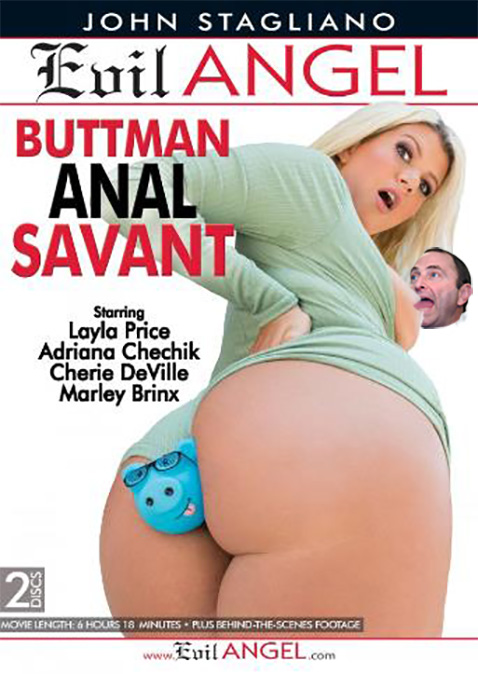 SUNDAY FUNDAY...PIK-A-PORN
G67) "Get separation, find the soft spot, slide it in." -- Jay (33%, 7 Votes)
G64) "It's a little red, it's a little white, it's a little pink. I saw a lot of pink" -- Errey (29%, 6 Votes)
G61) "Malkin is syrupy, isn't he? -- Daryl 'Razer' Reaugh (10%, 2 Votes)
G70) "That action by Kunitz in between his legs is all you need to know." -- Errey (10%, 2 Votes)
G63) "His legs were right there for Kuny to drill him with his hips." -- Steigy (10%, 2 Votes)
G65) "That's a guy you wanna rub out." -- Errey (5%, 1 Votes)
G68) "I'll tell ya Steigy, he'll stick his nose into anything. " -- Errey (5%, 1 Votes)
G62) "And then he sees that 5 hole, big and round for a guy with that kind of talent." -- Mike Milbury (0%, 0 Votes)
G69) "Schultz goes in head up all the way." -- Joe Micheletti (0%, 0 Votes)
G66) "He wanted to go all the way around and stick it in the other side." -- Errey (0%, 0 Votes)
Total Voters: 20

Loading ...
Games 1-10 champion: Game 4: "Taste it, you just taste it. You don't sit there and guzzle it, you just taste it. Okay?" "I think at the end of the night there will be some guzzling" – Bob Errey (5 votes – 35%)
Games 11-20 champion: Game 16: "They are talking about bad stuff, nasty stuff. Stuff that I think Doc likes to see from time to time" — McGuire "Yes, depending on the circumstances" – Doc Emerick (7 votes – 20%)
Games 21-30 champion: Game 28: "Feels good when it's goin in…you want to ride it as long as you can." – Sid Crosby (9 votes- 45%) 
Games 31-40 champion: Game 38: "Crosby just whacked off with his left hand." – Bob Errey (13 votes – 59%)
Games 41-50 champion: Game 49) "He beats his man off the wall, tries to open up his legs; but he just couldn't go down on him." – Bob Errey (9 votes – 32%) 
Games 51-60 champion: Game 54) "Look at the dingle dangle there." — Tyson Nash (6 votes – 25%)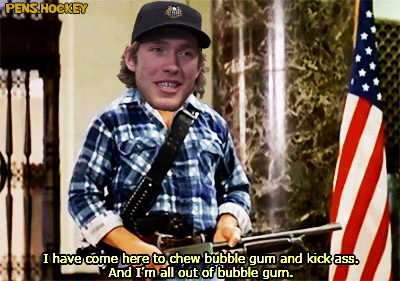 LET'S GO PENS