The Penguins closed off their season series against Buffalo last night which means next year when the teams meet  Dan Bylsma should be even more of an "oh yeah, that guy" thought than he is now. Byslma got to watch the Pens punch their 11th straight playoff ticket and climb to within one point of the overall NHL lead. The Pens are like a really hot girl that Dan used to go on a lot of dates with and everyone in school would wonder why because she is way out of his league. He would brag to his buddies about his girlfriend and all the times they were "doin' it." Then the truth came out that the Pens were using Dan for his math homework, in no way shape or form even kissed him let alone slept with him (gross), and once they realized they were smart on their own they ditched the loser and became valedictorian. Dan later moved to a city that smells like, looks like and is in fact trash, lost all of his hair and latched on to another girl in need, though much less attractive to say the least.
I'm not sure how that analogy turned into reality so quickly, but just deal with it. The Penguins winning this game clinches a birth to Lord Stanley's dance, and that is the goal of every season. With over 200 man-games lost the Penguins are still 1 point away from the top seed in the Metro. Washington and Columbus play each other tomorrow night, hold on to your butts. Before we get too carried away with the future lets look at the matchup last night.
There are few truths in this world of #fakenews. One of those truths is if Paul Steigerwald uses his 5 cent brain to coin a term, something bad will happen to it. Everyone was all up and bragging about the Penguins first line, had to go give it a nickname and everything, and now one of the members is dead.
what an atrocious hit by ristolainen, the puck isn't even close to Guentzel, this is just plain stupid & unnecessary pic.twitter.com/l3nRs5ai27

— Evgeni Malkin's Ego (@EvgeniMaIkinEgo) March 21, 2017
This was the most backwards skating Ristolainen has done all year. Who the fuck skates backwards for a hit in the neutral zone like this? You have a line with Crosby on it and you're going to have your back turned to them bringing the puck up the ice; either you don't know how to play defense (true), you were planning this hit but didn't want to use your elbows (courteous and true), or you're an idiot (true). It was announced after the game that Guentzel has a concussion, which was pretty obvious considering he couldn't stand up after the hit without falling back down.
Crosby had the spot light on him in the first period. First for a pretty low jab to the sack of O' Reilly:
Sidney Crosby ladies and gents. pic.twitter.com/JkvwvSo3TG

— Aivis Kalniņš (@A_Kalnins) March 21, 2017
Not a good look for Sid here, but to be fair he knows players that play for Bylsma don't have any balls so the risk for injury was low.
Just another game in March where Sullivan has to make up some makeshift lines because of an injury, no big deal. The Penguins couldn't capitalize on the major penalty and Buffalo actually carried the majority of the play in the first but Matt Murray stood tall. Late in the first the Pens got a powerplay…
SIDNEY CROSBY (41) Assisted by SCHULTZ (36) & SHEARY (28) @ 19:51 PPG
I can't stop watching this goal, goes through the entire team with ease. pic.twitter.com/8QwSpSa0NH

— Evgeni Malkin's Ego (@EvgeniMaIkinEgo) March 21, 2017
Lets for one second take away the fact that he beat 4 defenders on his own and go straight to the finish. Elevating a puck on a backhand with two hands with this much speed is not possible for some players. Elevating the puck with one hand on the backhand with this much speed is something I've never seen before, and up until this goal I would've said it is impossible.
sidney crosby's backhand has evolved, he doesn't even need both hands anymore pic.twitter.com/RVRZmaedoe

— Evgeni Malkin's Ego (@EvgeniMaIkinEgo) March 21, 2017
At least Buffalo will always be remembered once they recreate this scene with bronze in front of The Paint Can.
MUST. WATCH.

(Over and over and over) pic.twitter.com/TCUrLiRQwB

— Pittsburgh Penguins (@penguins) March 21, 2017
I've watched this goal at least 100 times now and I am every bit in awe as the first time. PS, that link goes to the Mike Lange call of it.

Nothing happened.
After a meaningless second period Matt Murray fell asleep between the pipes in the third and let the Sabres get back in it:
Fasching feeds Reinhart & #23 does the rest. pic.twitter.com/T9022sSinE

— Buffalo Sabres (@BuffaloSabres) March 22, 2017
Bad turnover by Frankie C, but definitely a rebound Murray would want back. Even with a tie game a familiar scene played out in front of us. The Sabres came out and stuck with and even controlled play in the first period, started to slow down in the second, and ran out of gas in the third. Even with injuries and makeshift lines the Penguins roster is built with guys that last a full 60 minutes, hello ladiesssss. When there is less than 10 minutes left in a game and the other team is fading, the Penguins are still shoving line rushes down your throat. Even Ian Cole is leading rushes to the net now.
NICK BONINO (15) Assisted by COLE (18) & KUHNHACKL (9) @ 14:31
6 goals in his last 8 games. Not bad, @NickBonino! Not bad at all. pic.twitter.com/IoFKqzAyza

— Pittsburgh Penguins (@penguins) March 22, 2017
Ambitious effort by Cole, one we certainly wouldn't have seen last season. Moment of respect for the Schultz and Cole pairing, what an incredible turn around season those two have had. Nick Bonino and the power of the  beard scores his 6th goal in 8 games. He has officially entered playoff mode… Brandon Sutter, lol.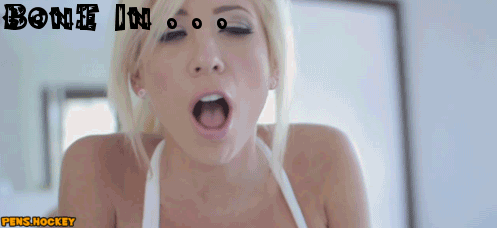 A one goal lead probably would've been enough to do it but then Buffalo decided to help the Pens out and save themselves from needing to give any more effort.
Sheary is so good, he can even make the opposing team score on his behalf. pic.twitter.com/gTC2z32xLd

— Pittsburgh Penguins (@penguins) March 22, 2017
CONOR SHEARY (21) Assisted by THESUCK (1) & OF BUFFALO (1) @ 16:29
The Sabres would pull their goalie and Crosby would get an open chance but whiffed on it, and managed to catch the stick of Evander Kane right in the mouth resulting in
Pretty sure Crosby just got shot dead. RIP Sid Aug 7 1987 – March 21 2017 pic.twitter.com/VEZuPgPvtm

— The Hockey Hangout (@HockeyHangout) March 22, 2017
Some people saying he overreacted to this hit, they are the same people that curse out loud when they bump their elbow in a door frame. When you get hit in the face hard enough with a stick to lose teeth you've earned the right to act anyway you please.
Comment of the night going to @lauriruu:
Maybe Crosby will put his broken teeth under his pillow and get a healthy line mate the next morning. @lauriruu

— PensHockey (@PensHockeyBlog) March 22, 2017
Also most likely not intentional by Kane. Standard hockey play, and the last thing you want to do is let Crosby score on the empty cage after he's already embarrassed your team.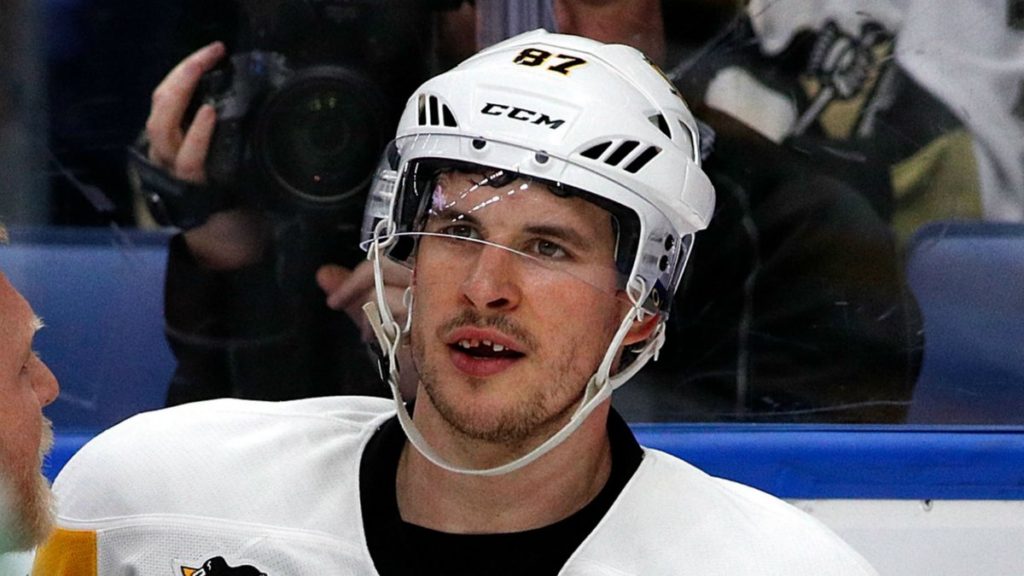 GAME BITHES
---
THOUGHTS:
Bylsma stated after the game that Crosby's goal was an elite goal by an elite player, he followed that up with his belief that Ristolainen shouldn't have received a game misconduct
From Jesse Marshall, this is Frankie Corrado's stat line: 8:22 ES TOI. 55% CF. 66% SCF. Was on the ice for 0 high danger chances against. Encouraging debut. You can blame the turnover leading to the goal on him, but that is a save you expect Murray to make
Sidney Crosby continues to stamp the Penguins legacy, leading the team to its 11th straight playoff appearance under his watch (most by any captain), and the 32nd year out of 50 the Pens have made the postseason.
With Guentzel seemingly out it wouldn't surprise me if Malkin is all of a sudden magically healthy for Ottawa.
Zach Aston-Reese made is WBS debut last night, notching the game winning goal in the first period. Kid didn't look out of place in his first AHL game straight from college.
Hell of a night in the comments section last night, some new faces, some old faces, really looking forward to this community growing as the playoffs begin! If you're a reader that doesn't comment, drop in and say hi sometime!
Capital are red,
Jackets are blue.
Who's holding that cup?
Cause it's neither of you.#WorldPoetryDay #Pens @penguins https://t.co/KIRaUsaENH

— PensHockey (@PensHockeyBlog) March 21, 2017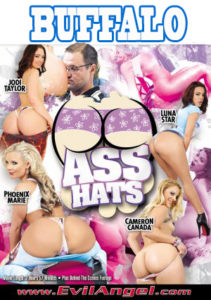 FRK U BYLSMA...doan get struck by lightning on the links...PIK-A-PORN
11) "Sid has had a lot of work done on his mouth a few years ago." -- Steigy (23%, 6 Votes)
6) "He's like a heat seeking missile, he just hits you hard, and it hurts from here." -- Errey (19%, 5 Votes)
10) "Three guys, two sabers." -- Ray (15%, 4 Votes)
3) "He's very stationary from the waist up - his legs are doing all the work." -- Errey (12%, 3 Votes)
9) "Boom off his leg and then, snaps it, and then tries to go in there with the pickle stabber." -- Errey (12%, 3 Votes)
4) "He's gonna be the guy gettin it, way down low." -- Rob Ray (8%, 2 Votes)
1) "Girgensons is turning it around in his own end." -- Rick Jeanneret (4%, 1 Votes)
8) "Get their D turning." -- Ray (4%, 1 Votes)
12) "Sid just received a pass with one hand on it, choking up on his stick." -- Steigy (4%, 1 Votes)
5) "Cullen is so good at circling the cage and getting those wrap around opportunities." -- Steigy (0%, 0 Votes)
2) "He'll take his time and work it into the corner." -- Jeanneret (0%, 0 Votes)
7) "That's where the Sabers need to get, on the inside." -- Ray (0%, 0 Votes)
Total Voters: 26

Loading ...