With ten games remaining on their schedule, the Pittsburgh Penguins have clinched their franchise record-tying eleventh-straight postseason berth.  Given that the Penguins hadn't seen much roster turnover after winning the Cup last summer, it stood to reason that, as long as they stayed healthy, they ought to be in good shape to follow up their championship campaign with another strong regular season.  Sure enough, here the Penguins are, fighting tooth and nail with their peers in Columbus and Washington for first place in the Metropolitan division, the Eastern Conference, and the National Hockey League.
And yet, the biggest news to come out of their 3-1 win against the Sabres wasn't Sidney Crosby's outrageous, one-handed-backhanded-game-winning power-play goal, his broken teeth, or his malicious slash to Ryan O'Reilly's groin, but the loss of another one of his linemates to injury: Jake Guentzel, blindsided by Sabres defenseman Rasmus Ristolainen, will be out of the lineup while he recovers from a concussion.  The list of players on Pittsburgh's injury report would constitute a pretty formidable lineup, but more to the point the injured constitute almost half of the Penguins' typical lineup when healthy.  As much as we can cross our fingers and toes to hope that the Penguins don't suffer any more injuries, we also have to hope that those who are injured will be back in action sooner than the playoffs.  Unfortunately, there's no way of knowing.
And so the Penguins begin the last ten games of the regular season on the road, against an Ottawa Senators team which is in a dogfight with the Montreal Canadiens for the Atlantic division lead.  The Senators have worked hard all season to maintain pace with their division rivals, and only within the last few weeks have they been able to break away from Boston and Toronto and solidify their playoff hopes.  After tonight, Ottawa heads out on a five-game road trip, starting with a crucial game against the Canadiens, and depending on how tonight goes it could be to tie or overtake Montreal in the standings.  They will certainly be motivated to win at home against Pittsburgh.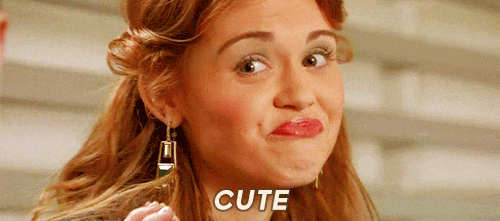 Here are the most positive things I can say for the Penguins lineup right now:
Despite losing a very capable linemate in Guentzel, Sidney Crosby is on a planet where he is capable of turning a game around on his own.  My fears are that the Penguins' depleted lineup will permit opponents to more readily focus their efforts on him, as we've seen in previous years when the Penguins have Sid and no other useful centers in the lineup.  The good news is that Matt Cullen and Nick Bonino are useful and capable of contributing, and…
…Evgeni Malkin is likely back in the lineup, which of course adds that much more danger to the Penguins offensively.
Bryan Rust appears almost ready to return to the lineup.  In nine more games played than last year he has more than doubled his offensive output, which is a testament to how well he can move up and down the Penguins' lineup.  He may not start on Sid's line to begin with, but the longer Guentzel is out, the likelier that's where he'll end up.
Despite losing Ron Hainsey, the Pens' defense has found some consistency for the most part.  Brian Dumoulin is playing great hockey right now and Ian Cole is not far behind him.  Justin Schultz has quieted down from his terrific first half.  What will be interesting is seeing how the third pairing gets used on the road against playoff-caliber opponents.
The best part of all perhaps is that Marc-Andre Fleury has rewarded Jim Rutherford's faith in him of late and is backing up Matt Murray quite well.
It's going to be a jerky end to the regular season, so let's buckle up.

I don't care if we've used this before, it needs to be said again. The Senators still have Bobby Ryan, who was considered to be good enough to earn a 7.25 million dollar contract that expires in SIX YEARS. Ryan is currently tearing it up with 12 goals and 12 assists, which comes in at the discount of $302,083.33 per point. Ryan is the highest paid player on the roster (yes, more than Karlsson, it is true), and is 10th on the team in points. Sitting back, collecting that money and watching people that make half what you make play better hockey than you is a pretty sweet gig Bobby.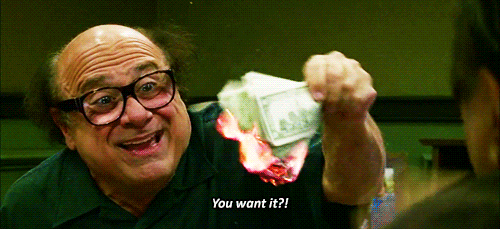 We are riding the assumption that Malkin returns tonight since he was only out for rest and nothing serious. If that is the case then this lineup should be pretty close to what we get tonight. Frankie Corrado was good enough for a second look in my opinion, but they may go with Gaunce in that spot as well. The Pens play again tomorrow night against the Islanders, if it were my call I'd start Fleury in this one and save Murray for the more accurate Islanders. As for Ottawa Matt Hoffman always seems to score against the Penguins, so maybe they should match him up a little better. The difference in this game will be who Sullivan is able to match up with the Borowiecki-Wideman line because that is where the Penguins take care of business. Even with the injuries the Penguins are better on paper than the Senators, Sad!
I always forget the Senators have Phaneuf. I would make a witty joke about Dion, but he handles that himself.
Tonight should be a good test for the Penguins defense as they finally get to go up against a playoff bound team, even if it is Ottawa. There is a chance the Pens don't get a defender back in time for the opening game in the playoffs, so it will be nice seeing where this rendition of the defense stacks up against a playoff bound team.

It's the last game of the season against this team… we should probably wish the good folks over at senspolitechirp good luck in the upcoming playoffs, whatever you do make sure you are polite, hold the door, remember your yes sirs yes ma'ams, don't insult their mothers… you know the good clean trash talk. If you are a member of Senschirp coming here, just be warned, we still have our testicles attached and can handle a mom joke or two, just ask yours.
And now for some incredible nightmare fuel supplied by the man himself:
GO PENS!

10 games to go baby, it's that time of year again, let's fucking do it boys!