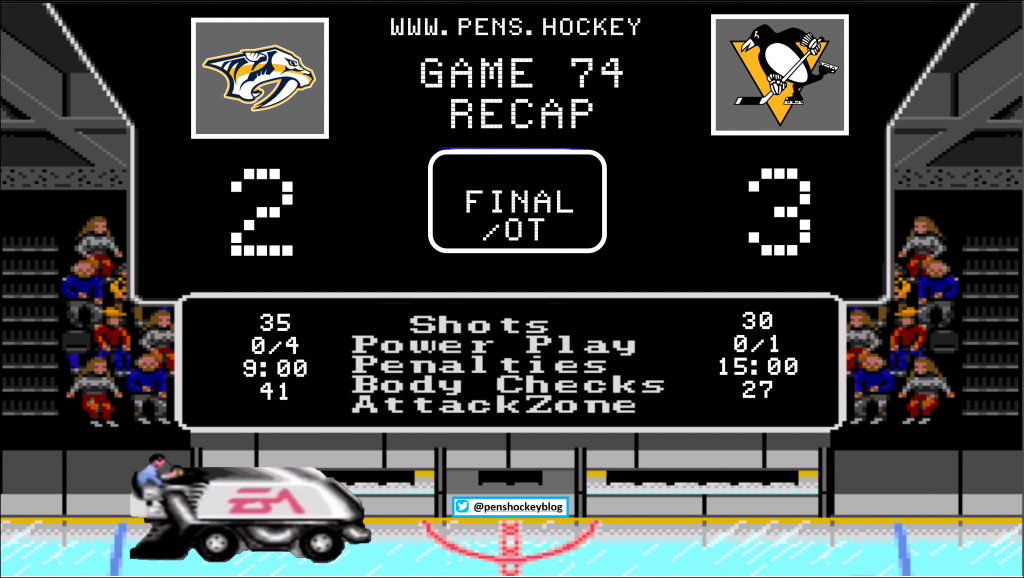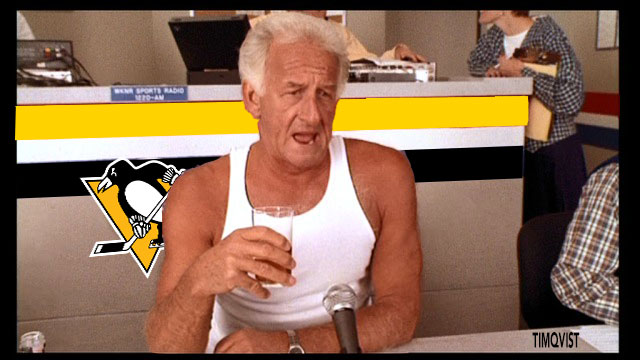 Hey there sports fans. It's your resident LeTang hate- (cough cough) sorry. I'm gonna do my best here not to hate on anyone specifically. 
Another weekend afternoon game… shit.

After a week of watching frustratingly bad hockey, the Penguins actually came out on the good foot. We don't need a recap for the Washington game. That can just go away, like Nashville's chances of ever winning a cup again once they lost to the Penguins. (see also PK Subban's career once he left the Preds).
So let's get to the game. I'm gonna pour some bourbon like I did all weekend while watching unlimited sports. Thankfully I'm off any painkillers and I can drink again. A full month without booze took a nice chunk out of my tolerance so it's entertaining to catch a buzz on one Manhattan.

Anyway, why don't you just take a seat right here…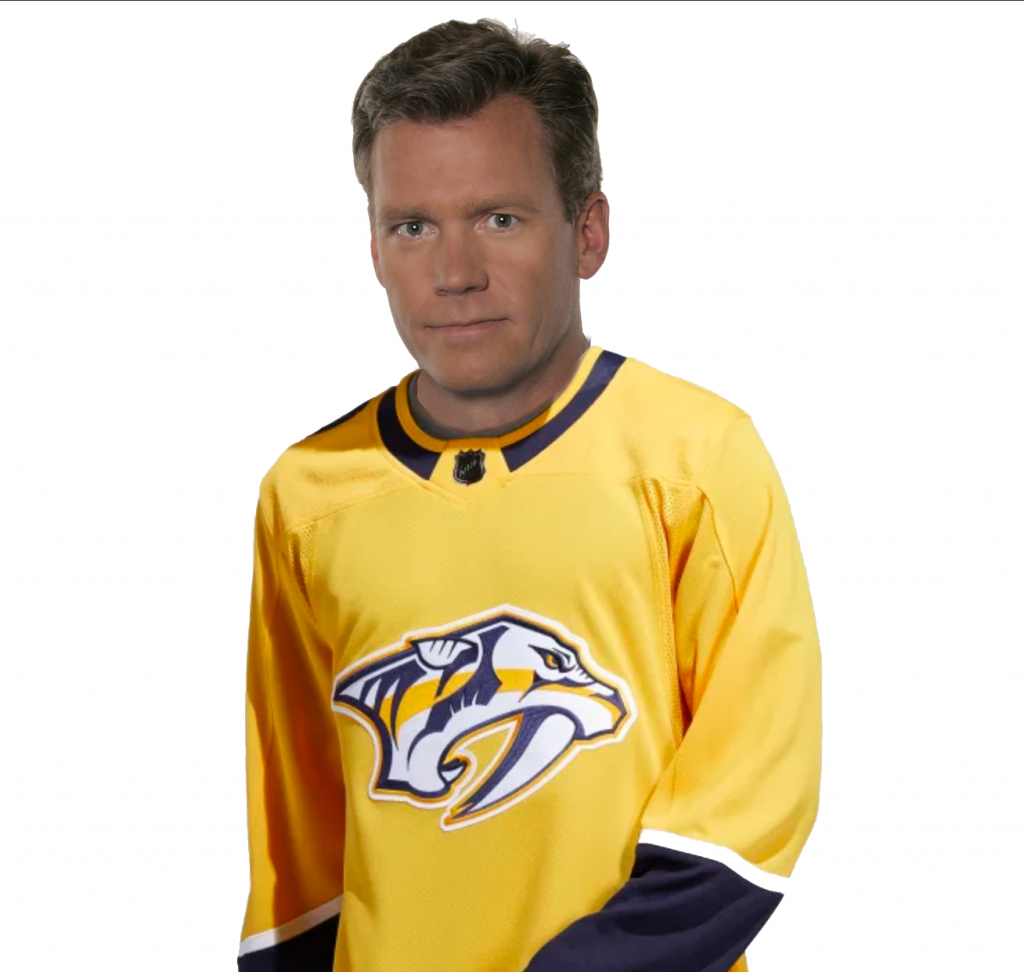 After some opening stick jobbing Jake had a good breakout into the zone and fed a VERY nice no look pass through 3 preds. Awkward positioning for Crosby but he got it on net. Good lord these two are good when they're good.

DeSmith would do some work and make a few very nice saves. A short time later LeTang's pinch actually works for once after Ricky Rakell would get pressure on the forecheck. Nice puck bounce back to Rakell who makes a solid move off the wall and feeds an on rushing Sid…
I didn't even see Crosby come into the frame and the one timer was in the back of the net. Ballistic missile of a shot.
Crosby (27) from Rakell (15), Letang (55) – 4:58 – EV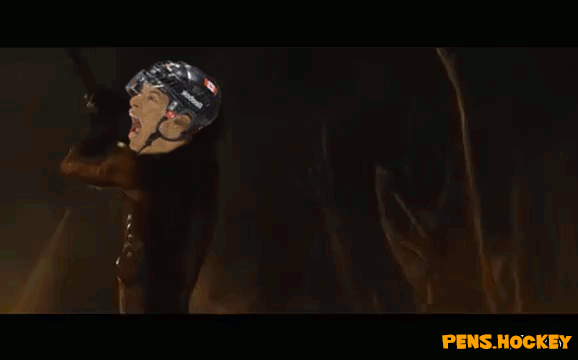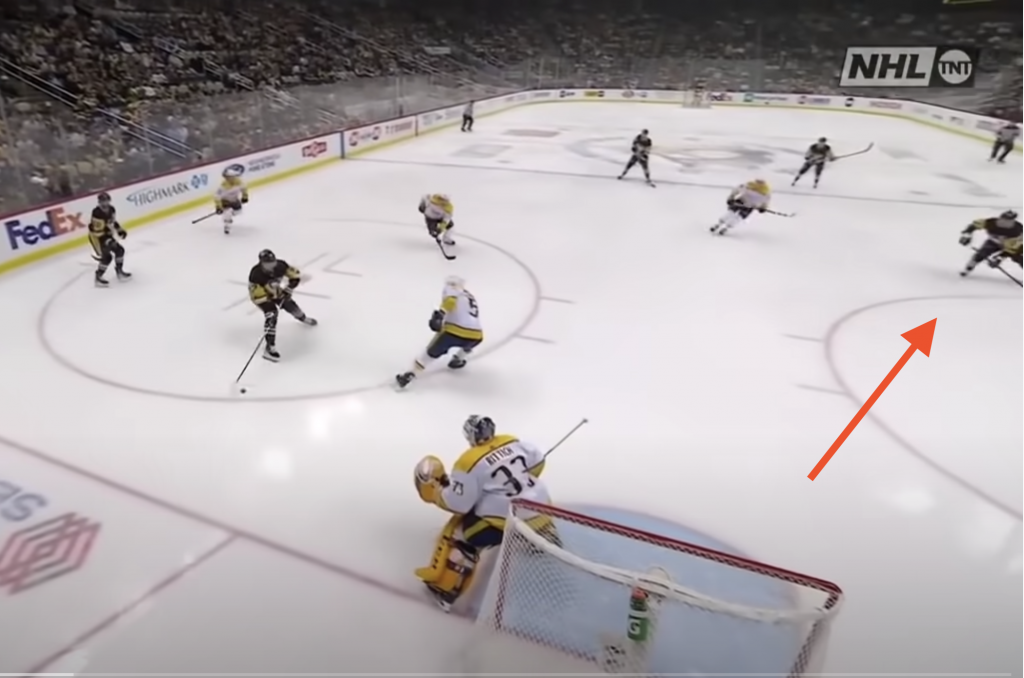 30 Seconds later Snek feeds Sid with another one timer from the opposite side of the ice and Sid almost puts it in the bank.

The period slowed down and there was some back and forth but with a little over a minute to go Pettersson gets caught reaching for a stretch pass and blows a tire. Douche-ene undresses DeSmith one on one and puts it home. Not a good look for Pettersson. Not a great effort by DeSmith.
Period would end 1-1. Ok not too bad so far. I'll take it.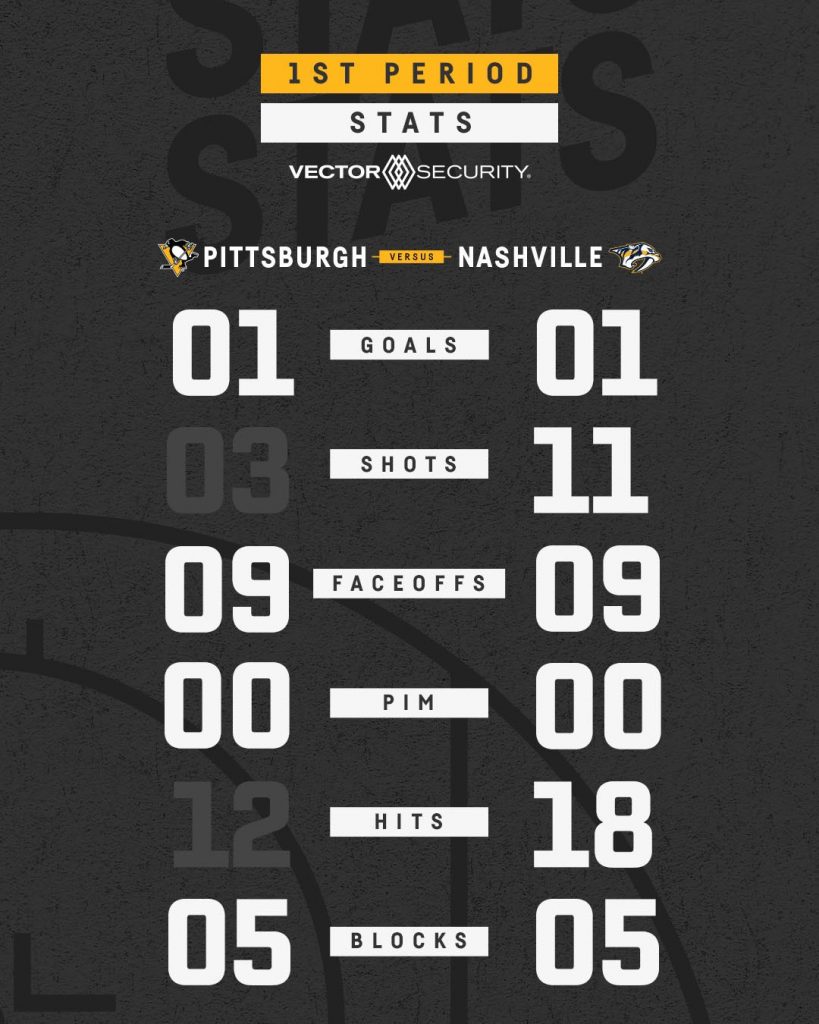 Few minutes into the 2nd the Pens would get some nice chances but to no avail. After some back and forth the Pens get lulled into a nap by Randlund with some back and forth and he feeds it to Duchene who is completely unmarked by the 4 penguins standing around him puck watching. DeSmith is up to the task though. Big save.

Fast forward and again DeSmith comes up with another 2 huge back to back saves to keep it even.

Pens would only have 2 shots through the first 10 minutes of the 2nd. Not a great look.
Later on after some back and forth an odd puck squirts out of the corner to once again a COMPLETELY UNMARKED Douche-ene. DeSmith has to step up and he plays the angles well. OfSmith doesn't bite on the first move and makes a nice save. (are you seeing a pattern yet?)

With a few minutes left in the 2nd Sid does more Sid things after a turnover by the Preds and gets the puck. Moves the puck off his skates back to the stick and effortlessly takes it behind the net for a sneaky little back hand to the crease. Pens can't put it home. They'd put more pressure on the Preds to close out the period including a ridiculous pass to Math from Geno through traffic. Ooooof. Really wanted that one to go in.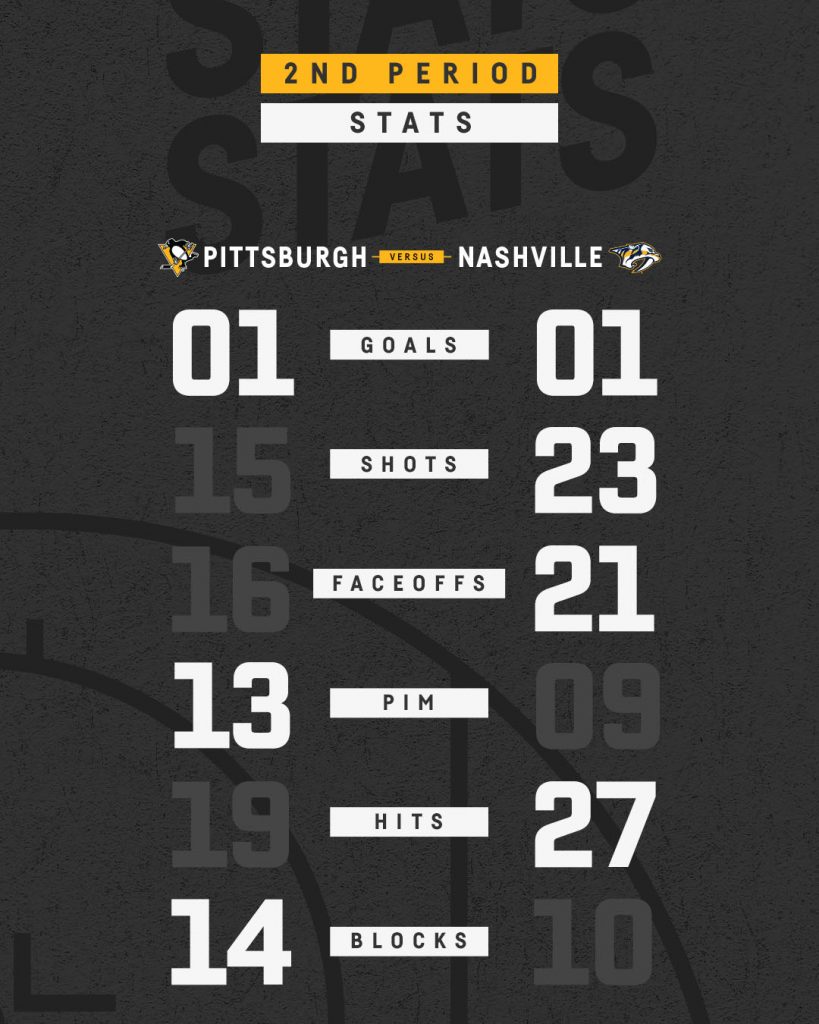 To the 3rd we go. All tied up. Time for the big one.
5 minutes into the 3rd LeTang decides a cross ice stretch pass to Math is a good idea. It wasn't. The pass was even worse. The Preds move the puck up and make LeTang pay for his transgressions. Cousins makes it 2-1 bad guys.
I said I wasn't going to hate on anyone in this recap and I'm not… See Ungy? I'm trying.
After the Pens lick their wounds the top line gets a nice chance. Ricky Rakell drops to Sid and goes to the crease leaving some room for Sid and Zooks to go to work.
Zucker (7) from Crosby (47), Rakell (16) – 8:53 – EV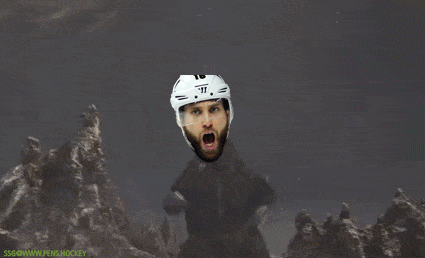 Zucker nets a silky backhander past Rittich. Maybe Zucker is good? I honestly can't remember at this point but we're paying him like he's good. Rakell and Sid are building some velvety chemistry considering how little time they've had on the ice together.

All Square. Time to strap in.
The goaltenders would both make some nice saves back and forth. This game from DeSmith should make everyone much more comfortable with him as a backup. Played solid, flashed the glove and made some very Jarry-esque saves. Hutz isn't here shitting on him daily so I feel like the groupthink has shifted. He rebounded well after getting slapped around on the breakaway by Douche-ene.

To OT we go.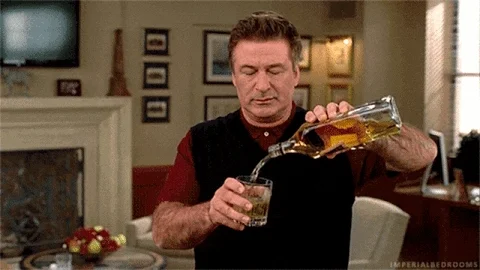 Lots of back and forth but with a little under 3 minutes left Math-is-fun impresses me again with a smart hockey move and catches the Preds sleeping. Takes it to the house but is denied, the Pens kept at it though. Sid comes into the zone, gets the poke check and walks it around to the slot looking for an opportunity.

Sid to Math, for once the Pens get some puck luck and a deflection skips it up top to Rakell who instead of smashing it home sees a wide open Crosby in his favorite spot with very little angle and fakes the shot pass to the tape.
Crosby (28) from Rakell (17) – 2:21 – EV
Sid doesn't even have to swing. Bye bye Preds.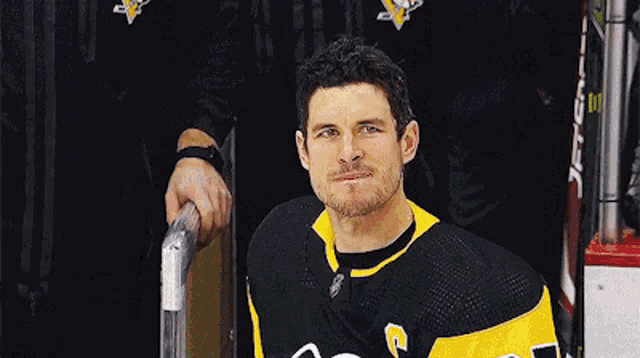 OT winner. Take your bow Mr. 1400.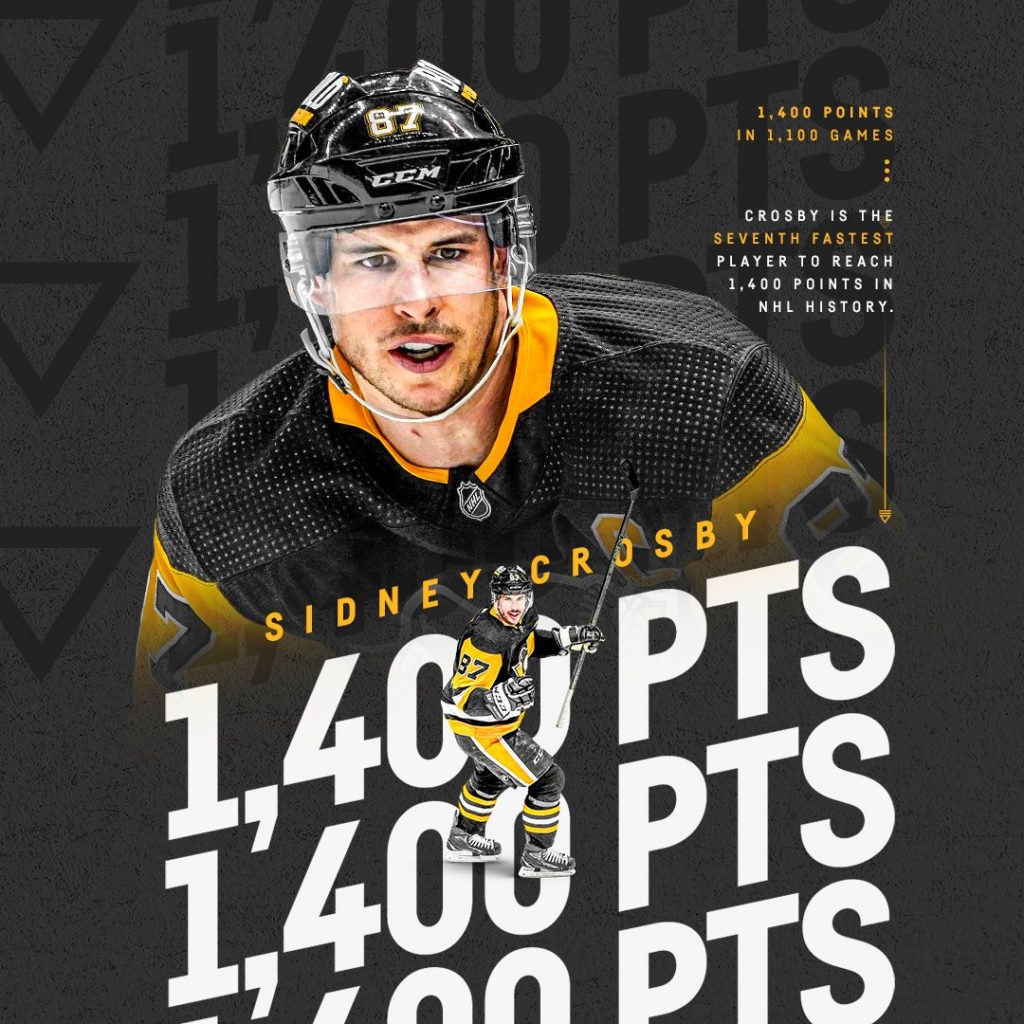 Good win after an otherwise sour run of games. The Pens needed this momentum builder into a home and home this week against the Islanders. Let's see if they can keep it up.