Woo buddy, you know it's almost playoff time when the Penguins drop a game to the Flyers like this. You know it's playoff time when a meteorologist other than Lee "hockey player" Stempniak is dropping hot takes on Twitter:
You better start dressing Letang and Malkin Sullivan, you piece of shit.
So the Penguins lose their third game of the month and a couple people lose their minds, what's that? No, no that isn't a typo, last night was only the third time this month the Penguins haven't received a point in a game of hockey.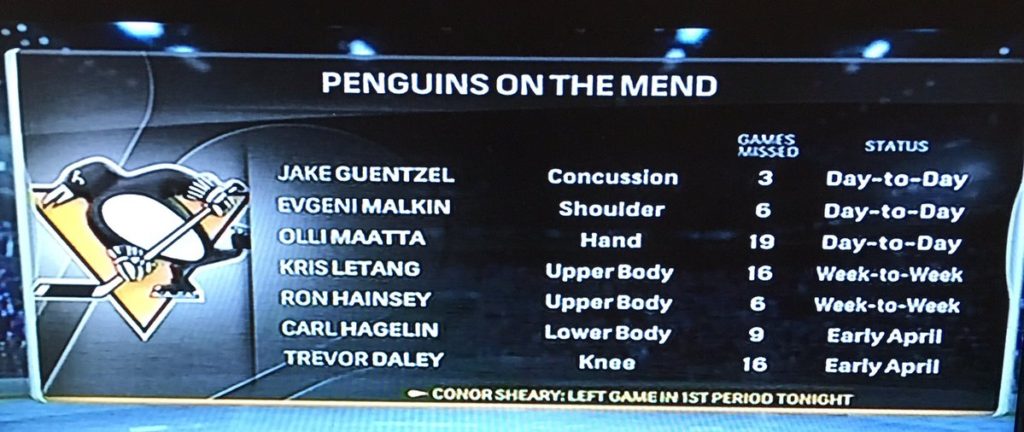 Their 14th game of the month, 82 man-games lost, and they are 8-3-3. Congratulations Philadelphia, you practically beat an AHL team with Crosby on it, plan the parade.
The hottest takes on the Teet last night revolved around 3 narratives:
1. Kessel, Hornqvist and Kunitz are in a slump
2. The Penguins need to push harder to secure home ice
3. The Penguins need to quit blocking shots
Because the Penguins took the night off I figured we could change things up a bit, and instead of going in too much depth of the game let's address these one by one. I will still give a brief recap so just hang in there, but some of this needs to be settled:
Gripe 1: so and so is in a slump!
Phil Kessel is enjoying his third best offensive season of his career in terms of points. Someone said he hasn't scored a goal in 19 games, that's just bad reporting since he scored 5 games ago. In the month of March Kessel has 1 goal and 8 assists in 14 games; though this total is less than last season when he put up 6 goals and 11 assists (although he had a monster 1g-4a game to pad those stats) for a much more desperate Penguins team in March, I'm not going to get too worked up over 9 points in 14 games while playing almost all of those games with different line mates.
Patric Hornqvist: When Hornqvist went down with a concussion I honestly thought he would be out for months. As hard as he plays the game I didn't think he would be back. Now he is under the spotlight for being in a slump (despite him scoring last night).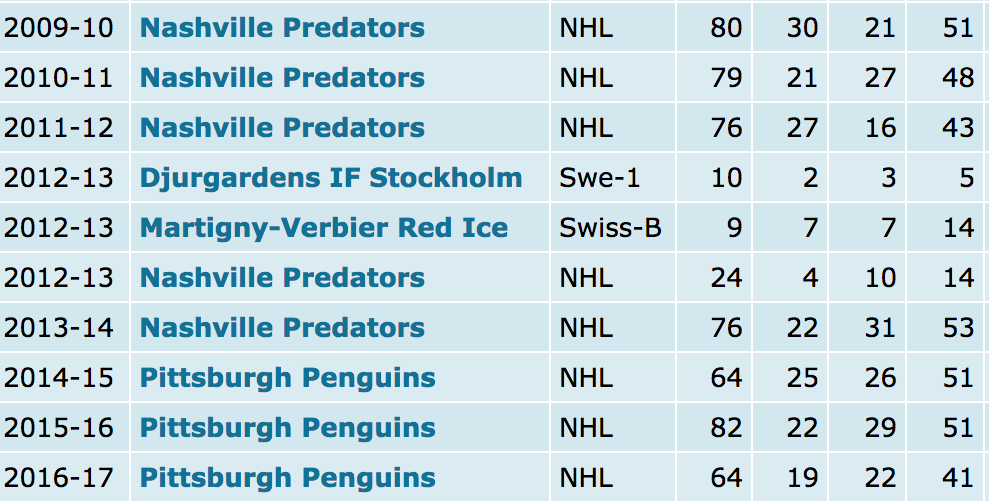 Career PPG= 0.627, 2016/17 PPG= 0.64. Turns out Patric Hornqvist is doing exactly what he always does. Next.
Chris Kunitz. Oh how the fans loves to go to Kunitz. I am guilty of it myself, but only when he was getting top line minutes with a healthy team. This is something Sullivan hasn't done since November, and my criticism of Kunitz has been minimal. You can't start blaming Chris Kunitz for not being a top six forward when he is only playing that position because the Penguins are down 5 top six forwards. His production has fallen off the charts (from a .69 career PPG to a .42 this year), but with a healthy team in the playoffs he will be a huge asset on the 3rd or 4th line.
Conclusion: Being in a slump and being asked to play outside of your games physical limitations are two different things. Only a delusional person thought that Chris Kunitz would all of a sudden start scoring once Malkin and Guentzel went down. It's easy to say "so and so is injured so this is when Kessel needs to step up and he isn't!!" yeah no shit, I bet that hasn't ever crossed Phil's mind.
Gripe 2: The push for home ice.
As it stands right now it looks like the Penguins are going to finish third in the Metro, which would put them on top of any other division. The Penguins current home & away win percentages (assuming a shootout loss is a loss) are 71% at home and 58.3% on the road. Oh my God Rad see this proves it!!!!!! Last season the Penguins road win percentage was 53.6% and I think I remember them winning a pretty important game on the road in California.
Gripe 3: QUIT BLOCKING SHOTS!!!!
Never gonna happen. Evgeni Malkin said it best, the only thought going through his mind was to block the shot, not "I'm Evgeni Malkin I shouldn't block the shot." The thing is these players block shots all season, it only gets highlighted when a player gets injured. Patric Hornqvist (who sucks, apparently) has blocked 55 shots this year and Nick Bonino 94. I understand everyone is frustrated with the injuries, and it is easy to try to blame something but do you really think Mike Sullivan hasn't mentioned to the top line forwards to not block shots? Of course he has, but much like you don't do everything your boss tells you right away it takes awhile to remove instincts from the game.
In summary, the Penguins are in the playoffs. There isn't a lot to bitch about so some narratives like those above are being stretched out wider than a hooker on 5th and Sacks. The Pens have 2 days off so we can all either sit around and make up some new problems that don't exist or we can recharge the batteries, have a few Bibs and Bourbons, and get ready for the final 7 games.
The game had some good hop to it, and the Penguins wasted little time jumping up early
MATT CULLEN (12) Assisted by KUNITZ (20) & HORNQVIST (22) @ 4:31 PPG
Dad has three goals in his last four games vs. the Flyers. pic.twitter.com/9desTqxmvB

— Pittsburgh Penguins (@penguins) March 26, 2017
If you want a good way to describe the Penguins injury situation right now it is this goal, Kunitz-Cullen-Hornqvist were the second powerplay unit. Chris Kunitz is pointless, look at him just standing there. The Flyers would tie it up later with a goal by Weal, and everyone in Pittsburgh thought they were Weally clever by saying it was a Weally nice goal. Awful.
Wealin' and dealin' #PHIvsPIT pic.twitter.com/Mzy4TfUJhu

— Philadelphia Flyers (@NHLFlyers) March 26, 2017
This was the foreshadowing of a long night for Murray.

I don't even know what this was. Murray is playing a game of Twister, the Penguins have 4 guys trying to hump one dude, the linesman is scratching his nuts, whatever.
We see you Valtteri 👀 #PHIvsPIT pic.twitter.com/Jx7r0OXYmI

— Philadelphia Flyers (@NHLFlyers) March 27, 2017
Weise and Voracek score within the first 10 minutes to wrap this thing up. Horny gave it the old Swedish try though:
PATRIC HORNQVIST (19) Assisted by WARSOFSKY & COLE (19) @ 13:36 
BEAUTY. pic.twitter.com/cvLC8m8mLL

— Pittsburgh Penguins (@penguins) March 27, 2017
Hell of a wrister over Murray's Mason's glove.
The Penguins would pull Murray with 3:30 left in the third, probably should've done it right after the Hornqvist goal. Gudas would score easily on the empty net, which coincidentally is the nickname Neuvirth saved his sister under in his phone. Murray would go back in and the Flyers would notch a 6th goal for good measure and that was it.
GAME
---
THOUGHTS:
The Penguins finally get two consecutive days off. This is crucial because it allows the team to get a true practice with the injured players and for the coaches and trainers to get a full assessment of where they are. I don't expect we will get any updates, but at least the team will know more.
With 7 games left in the season the Pens are 3-2-2 in their last 7, I will take that exact record right now if it means no more injuries.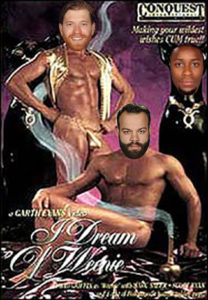 It was Philthy, moving on…PIK-A-PORN
1) "His shot swallowed by Matt Murray." -- Darren Drager (73%, 16 Votes)
2) "Gudas provides the muscle on the backdoor." -- Darren Drager (18%, 4 Votes)
4) "That was Cameron Gaunce, coming up from the D." -- John Forslund (5%, 1 Votes)
5) "Couturier goes hard at Gaunce." -- John Forslund (5%, 1 Votes)
3) "Sidney Crosby helping out the D." -- John Forslund (0%, 0 Votes)
Total Voters: 22

Loading ...
The following is a 'pubic' service announcement from yer devoted HP Pollster:
Recently there has been some outcry in the comments section regarding the manner in which the HPP is being conducted. For example, some have mentioned there were too many selections in a given poll, while others have pointed out that their offerings were not being included. HPP Management (me) at P.H completely sympathizes with yer butthurtedness regarding this most serious and grievous issue.
Realizing that life is mean and hurty, and when you're used to having someone do erreything for you for your own personal gratification, and it suddenly stops or changes; it can REALLY crimp yer hose, eh?
Soooo, just to lay the 'spots on the felt'…moving forward:
– There will be a limit of 10 selections in ANY given HP
– HPP selections will be taken from the comments section in the current gameday post
– Selections from other gameday posts will not be considered for any given poll
– "Management" may or may not provide selections
– "Management" reserves the right to choose the "final' selections in all HP Polls
Soooo, after you stahp crying, take a moment and consider all the human hours that go into putting this feature together for your enjoyment…and please back away from my Ferrari 488 Spider : /
We hope that you will continue to contribute to, and enjoy the P.H HPP feature. If you, or someone you know would like to contribute to the HPP in a 'working capacity'   ….applications/requests for Editor Positions are always considered by HPP Management and can be submitted via the comments section.
And with all due respect, If any part of this message has left a bad taste in yer mouth…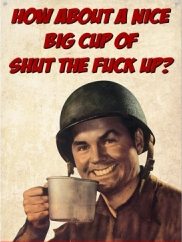 Yer whale cum