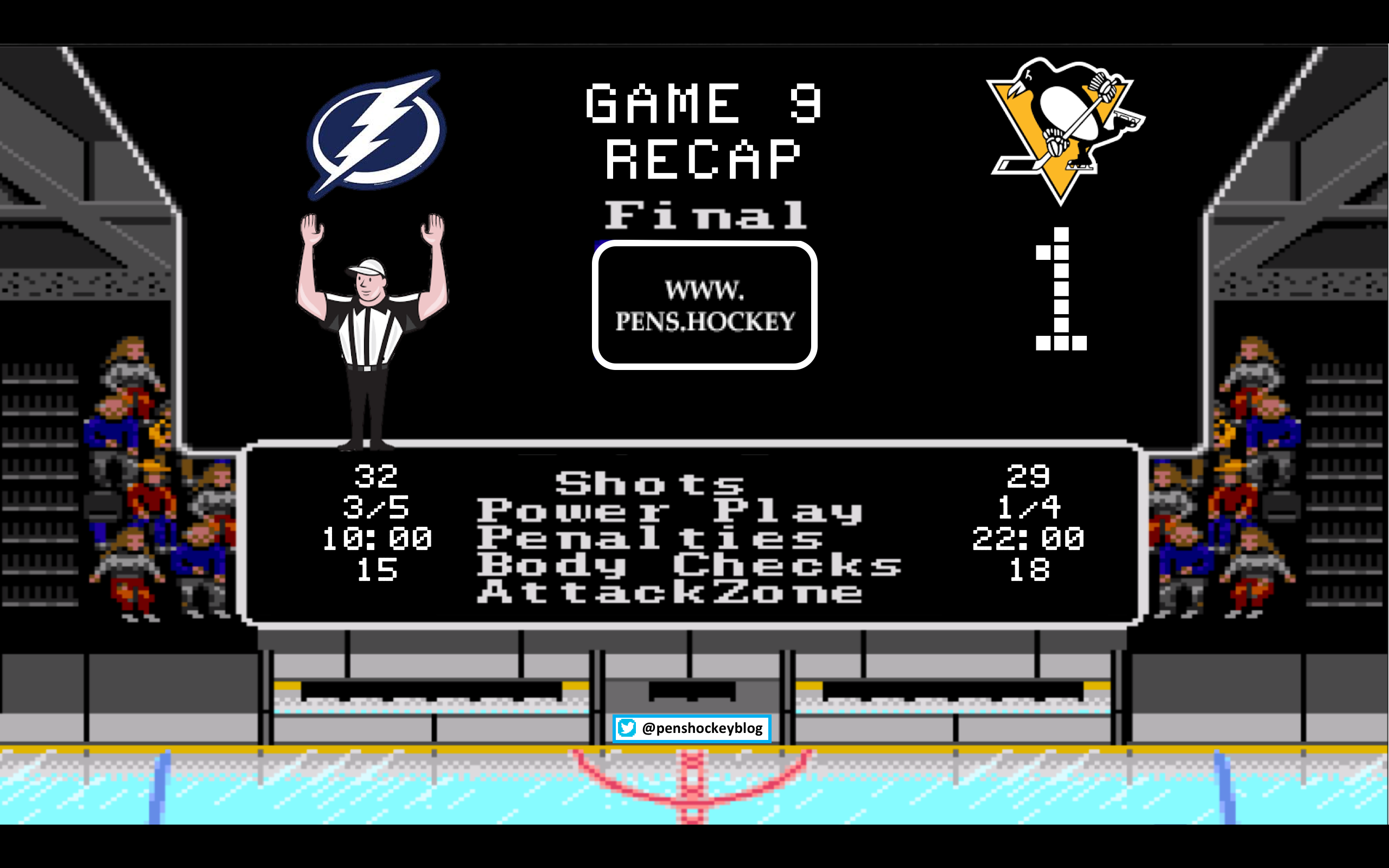 For their third set of back-to-backs the Penguins wanted to try something different and actually win or at least be competitive, since both of their regulation losses this year had come on the tail end of the previous two back-to-backs. Well the Penguins executed their plan about as well as a plot developed by Pinky and the Brain. By the end of the game newly acquired Riley Sheahan was a -2.
The team is now 0-3 in the second of a back-to-back, and two of those games were 10-1 and now 7-1 stompings. The team is 5-0-1 in all other situations. If they were to keep up this current pace they would finish 52-19-11, which I think would get 0 complaints from anyone. The reality is though that they aren't going to win every game that isn't the second of a back-to-back, and they need to figure things out. It's still only game 9 so my care meter is still only at a 3/10, so I'm not going to go all crazy because it's too early and not worth it.
3-0 Bolts. Crosby with 12 PIMS 2 minutes into the game.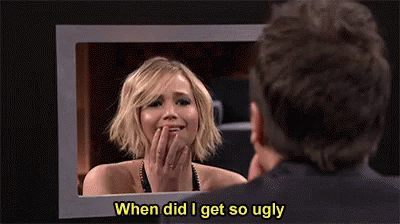 6-0 Bolts. Hornqvist, Malkin and Letang all -3.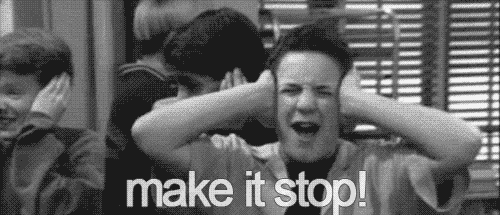 Jake Guentzel (3) Assisted by Rust (8) & Letang (5) @ 18:18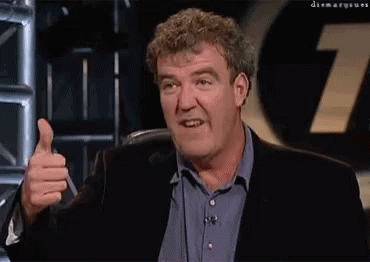 ---
Thoughts:
Hours before the game GMJR shipped Scott Wilson and a 3rd round pick to Detroit for center Riley Sheahan and a 5th.
Last season Wilson was a bigger threat offensively than Sheahan, but Sheahans shooting percentage last season was 1.8% compared to his career average of 11.6%. It's safe to say the 1.8% was a fluke. How does he relate to a typical third line center?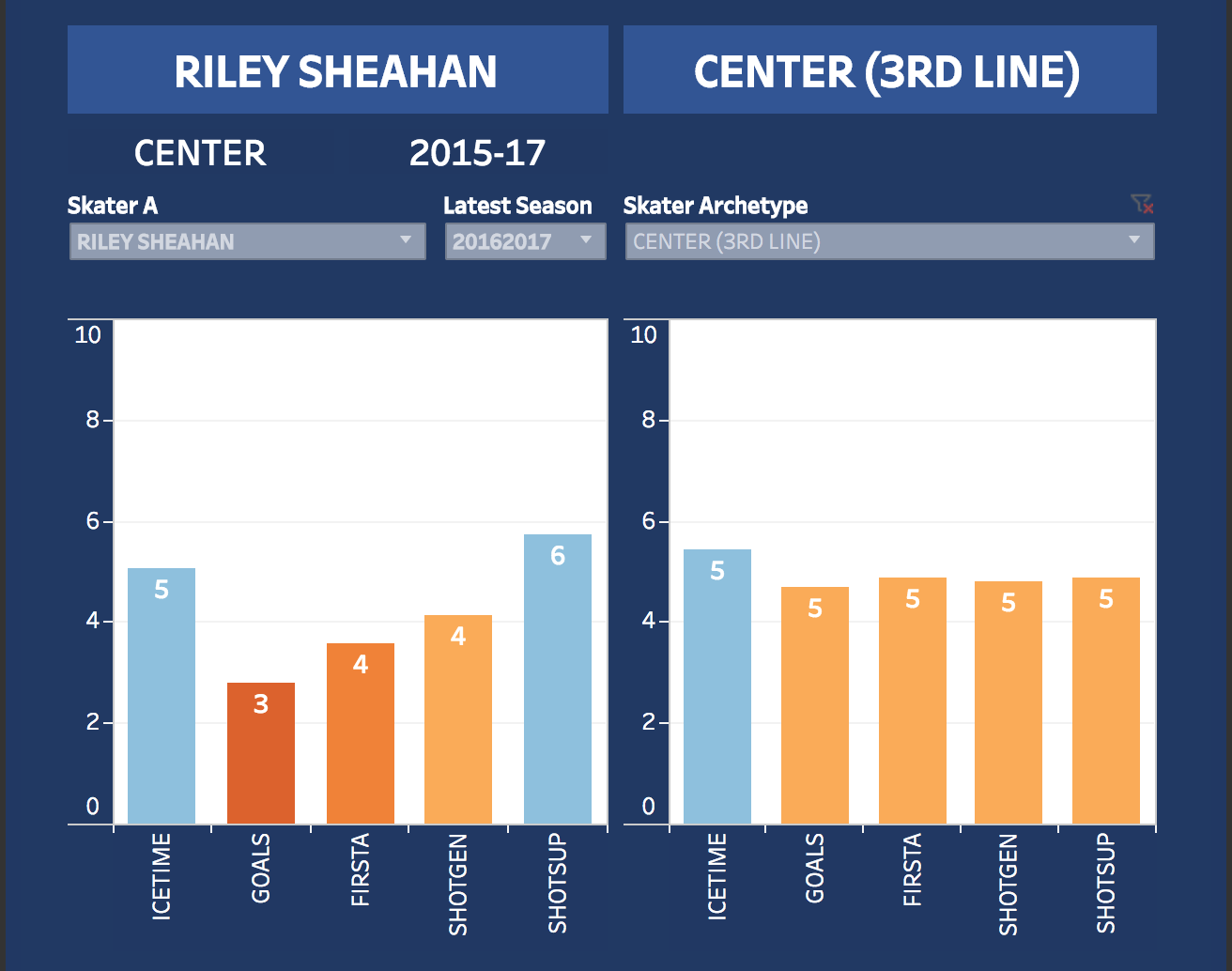 Shot suppression is what the Penguins were interested in here. Sullivan told JR at the beginning of the year that as long as his big guys are healthy he can compete with any lineup. The team has opted for a third line center that can pick up 10-14 goals and play sound defense. So how does he compare to who he is ultimately replacing?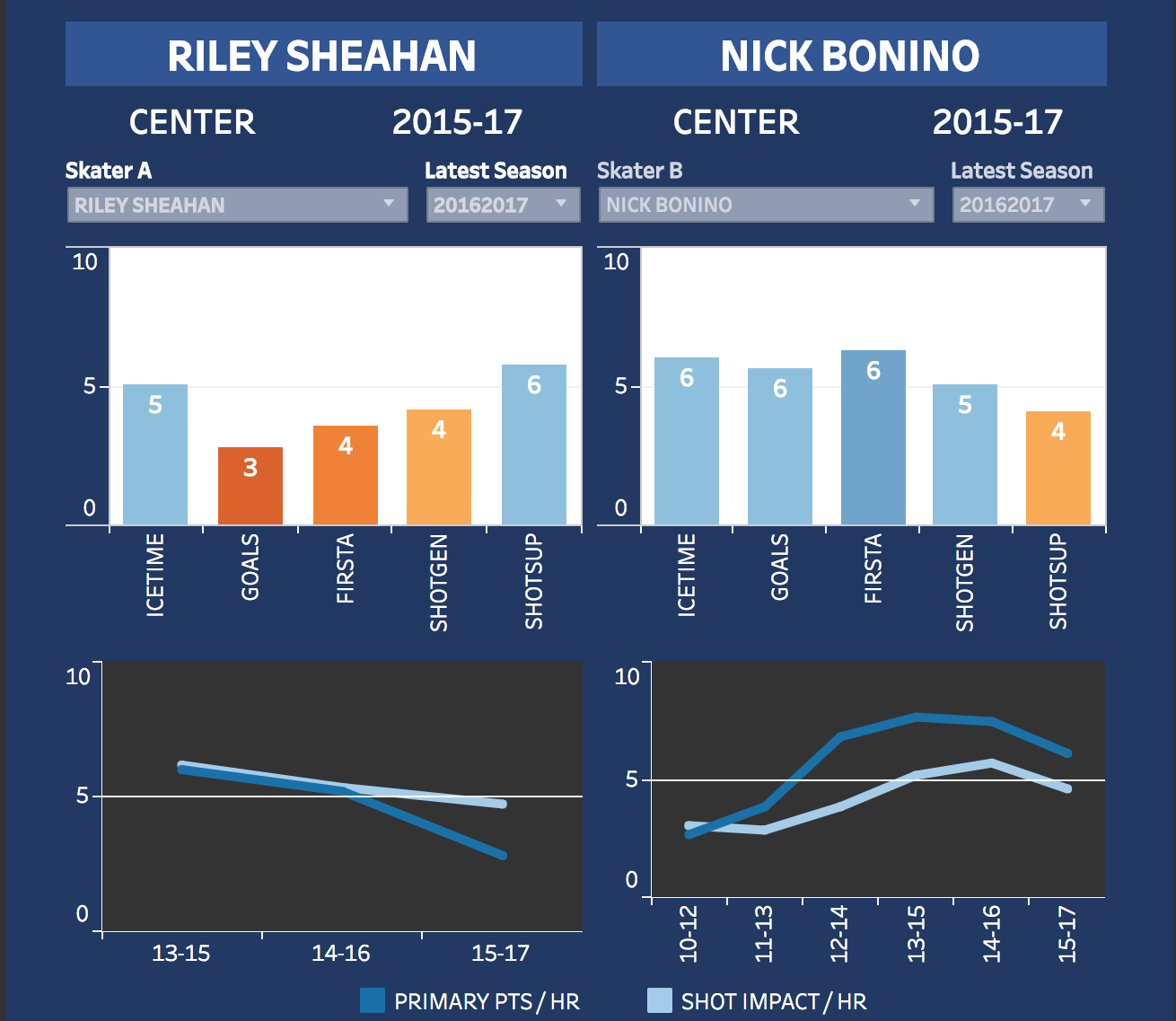 Ignore the goals and first assists for 2 reasons: 1, as stated already last season was a statistical anomaly based on the rest of his career:
and 2, the Red Wings were dog shit last season.
His shotgen and shotsup are right on par with Nick Bonino. He trails Bonino in blocks, beard strength, and sexual innuendos. Even with last years season Sheahan is a career 1.37 points per 60 minutes icetime player with a career Corsi For% of 52.86.
Overall:
The Penguins paid a small price for another reclaim project with high upside. I would've taken the deal without the Pens acquiring a pick in return, but GMJR drives a hard bargain. This should turn out to be a steal for Rutherford once Sheahan gets acclimated to the Penguins system. Sheahan will wear number 15 for the Penguins.
---
Mike Sullivan now has a new toy to play with, and it could result in some deadly combination mismatches.
Left Wingers: Guentzel, Rust, Hagelin, Archibald
Right Wingers: Sheary, Kessel, Hornqvist, Reaves, Kuhnhackl
Centers: Crosby, Malkin, Sheahan, McKegg, Rowney
The jury is still out on McKegg vs Rowney, McKegg is the better play maker and skater and Rowney hasn't looked as good so far this season, but Sully loves him.
---
Things to consider:
Daniel Sprong is ready.

He's a right winger and so far he has been steps ahead of his competition in Wilkes-Barre. By bringing him up the Penguins suddenly have too many solid Right Wingers (this doesn't include Reaves, I said solid), potentially putting Conor Sheary on the 4th line.
2. Casey DeSmith is waiting

A friend close to the organization said that DeSmith has many Murray-like qualities but is the lighter version of Murray. He isn't flashy, but quietly puts up a solid save percentage and wins games. The full future view has Tristan Jarry as the eventual back-up for Murray, which is why leaving him in WBS right now is the best move so he can get more reps in. DeSmith would then be the first goalie called up to replace the struggling Niemi, and based on his work in WBS he is ready. 

He went from third string option to starter in one playoff run. I understand that Niemi has only played in front of a tired team so far this season, but judging by his career fall-off in save percentage and GAA, that's not an excuse.

Niemi has progressively decreased in SV% every year since 2012. He's also gotten a year older and slower every year since 2012. Not every Jim Rutherford piece of coal turns into a diamond, I have given up hope on this one.
Also, this is why moneypuck.com's goalie comparison device is shit: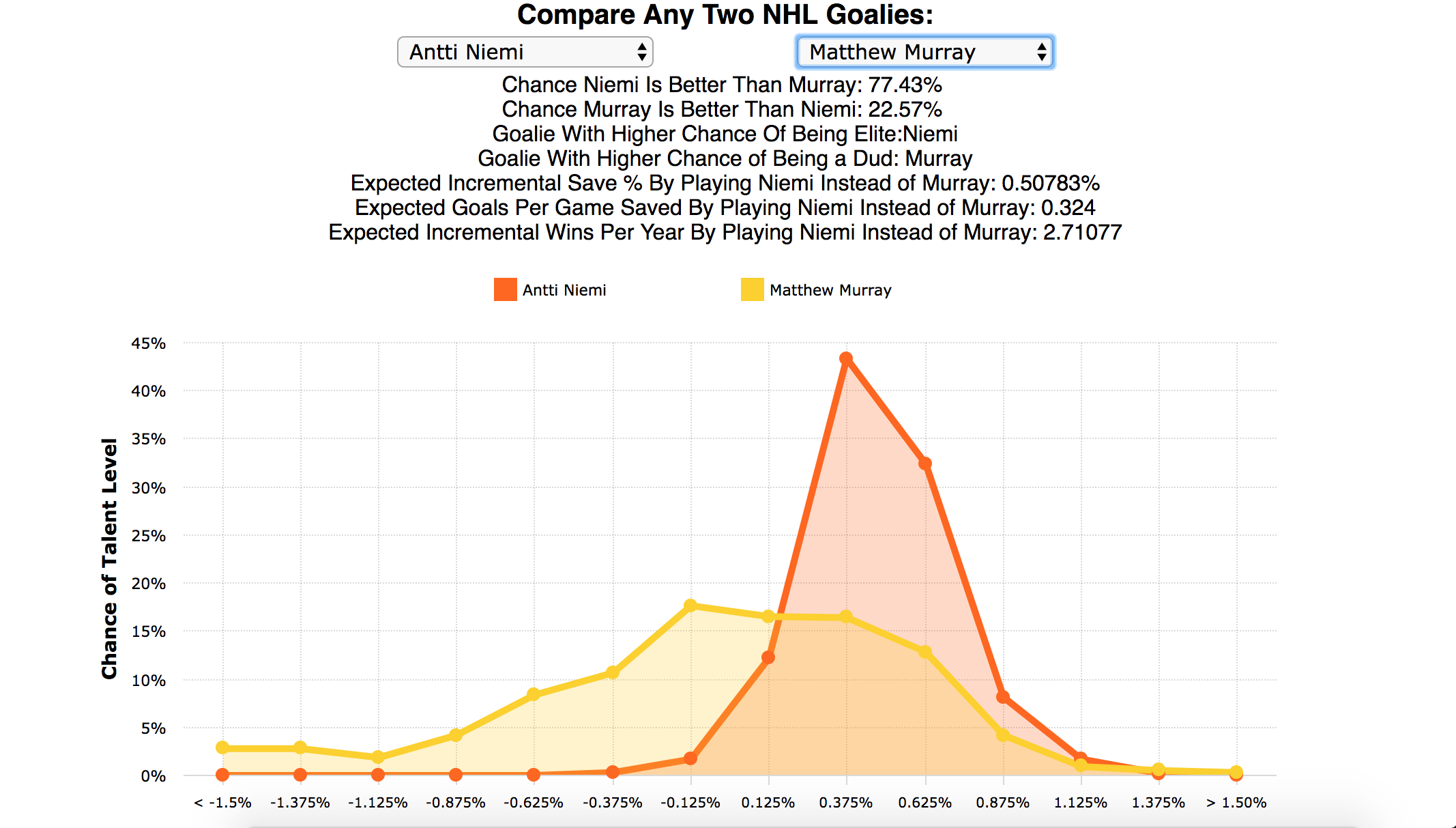 ---
Enjoy your Sunday peeps, and forget that there was a game last night. Thanks for reading.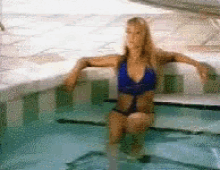 SMELLS LIKE NIEMI SPIRIT
"And, Bob, I don't think I need to tell you that, because if I'm correct, if you needed to work on your stick, you had to do it like outside in the parking lot." – Potash (28%, 9 Votes)
"He's sayin Stamkos grabbed my stick. I mean, he grabbed my stick and he wouldn't let it go." – Errey (19%, 6 Votes)
"He's spread eagle post to post" - Errey (16%, 5 Votes)
"Tip by Rust but couldn't get it in." - Peckham (13%, 4 Votes)
"Stamkos had a mitten full of stick." – Errey (9%, 3 Votes)
"Kucherov and Stamkos both came on the powerplay." – Mears (9%, 3 Votes)
"A lot of gap there for him to close." – Errey (3%, 1 Votes)
"He's a huge man with great flexibility" - Errey (3%, 1 Votes)
"McKegg is stripped by Stamkos" - Peckham (0%, 0 Votes)
"Again, Vaselivsky gets some help from the iron behind him." – Mears (0%, 0 Votes)
Total Voters: 32

Loading ...