The East is a scary place, with two undefeated teams so far:
Rajamäki Ankle Slappers
Finn's team has came out swinging in a big way. He was lucky enough to grab Auston Matthews (7 G, 5A) during this "draft" that I heard happened at one point. Not to mention "point per game" Olli Maatta. Can we all take a second to recognize that Steven Stamkos has 3G and FIFTEEN ASSISTS?! Two big names of his are injured though in David Krejci and Tuukka Rask, though Rask has only won one game since the beginning of the season so I wouldn't expect that to stop the Ankle Slappers any time soon.
Feedin' Ducks
I'd expect Andy's Feedin' Ducks team to surpass the Ankle Slappers by this week's end, with the Ankle Slappers two injured players, Feedin' Ducks (or FAP) has McJesus lighting the lamp fairly frequently (3G, 5A) but you know it's concerning when McDavid is one of the lowest point-getters on his team. Namestnikov has a solid 3G, 7A and if TB play the Penguins with Neimi in net you can double that. Surprisingly I think Andersen is the biggest threat on FAP with 5 wins and 1 SO. I'd expect FAP to stay on top for a long time.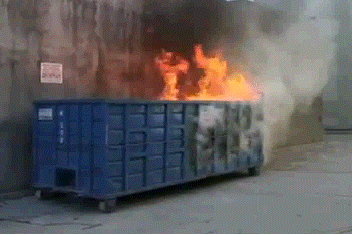 Someone said it already but the East is sink or swim. While FAP and FIN are dominating, these two teams are stinking it up. Let's take a look at what's going wrong.
UNGABA SMASH
Ung's team is doing pretty much anything but smashing. Ung's team is doing about as well as someone who still says "smashing" in an Austin Powers voice in 2017. What's working? He's got Alex Ovechkin (10G, 1A that selfish bastard) but Ovie was recently minorly injured in training, so he might be out a game or two. What's not working? This one's tough, everything seems to be more or less great. His worst producer is Gustav Forsling who only has 4A, which could be way worse (I had Letestu for crying out loud). My culprit? Lundqvist. A seemingly wonderful draft pick but has started 8 games and won a measly two. His other goalie is Price, who started seven and won one. You switch up the netminders and Ungaba is easily a 2-1 team.
Team Mexico
I actually don't know who owns Team Mexico (MEXI) but my only guess is "every team in the league." We've basically built a wall around MEXI. They put all their eggs in one basket by practically picking up the entire Pittsburgh Penguins in the draft (Crosby, Kessel, Guentzel, Sheary, Cole and Jagr RIP). A major problem is picking up Jeff Carter, who only has notched 3A and is now out 6-8 weeks. Jagr is even worse at 2 A, 45 years old and recently injured, the most he can do is drop him and hope to pick up many of the great forwards still available. Jagr is not worth it. The best plater on MEXI is their goalie, Vasilevskiy, who has won 7 of his last 8. Vasilevskiy is the only thing keeping MEXI on the map.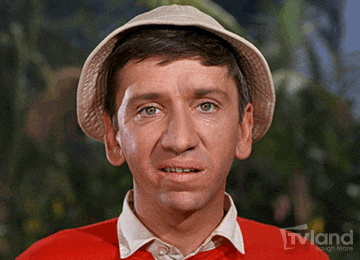 There's the only Gilligan's Island reference you'll see this year, if you're lucky.
There's a four-way tie at 2 – 1, and a two-way tie at 1 – 2. My team is basically last in every stat and I was lucky to beat SSG's Dik Ripperz (DRPZ) to notch me just above being 0-3. Even after 17 transactions DEEZ is barely above last place.

Whoever POOP is should be proud at having such a huge lead in goals. Every single F and D on their roster has 7+ goals. Impressive. None are injured and their goalies are very reliable in Howard and Jones. I would expect POOP to be on top of the leaderboard, following Feedin' Ducks.