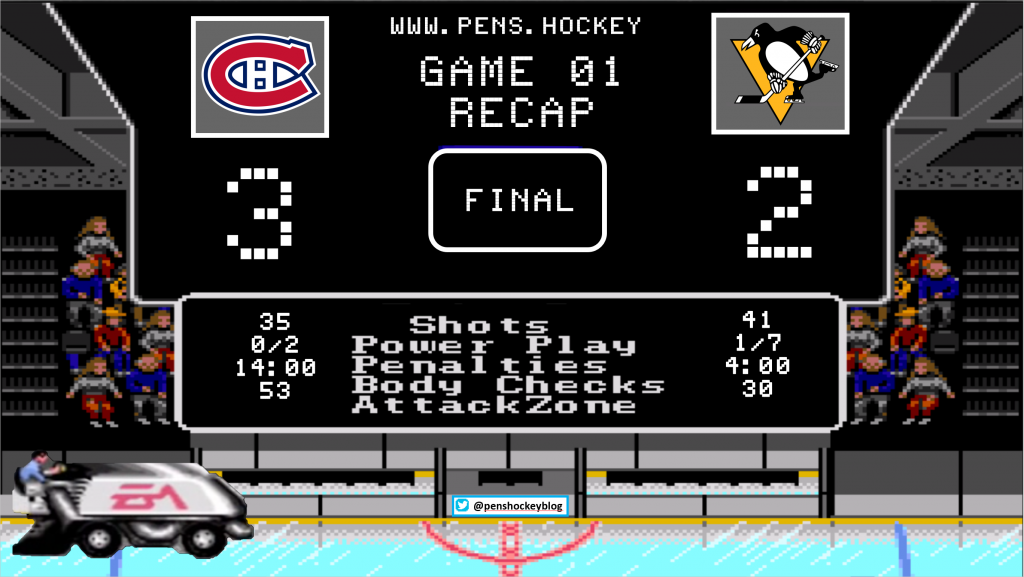 THIS is how a month is supposed to start in 2020. For a minute, while watching all the familiar hockey faces come together to start over-analyzing the games of the day, I forgot all about everything else. Nothing mattered but hockey, and some normalcy returned to the world. Yes, I realize it is August and that alone is friggin' weird. But it didn't matter. Nothing was going to stop this day from being all about hockey.
So without further ado, since all the talking heads a-did it all anyway, LETS DO THIS!!!
One cool note – they added people sitting home and cheering to some video screens, which was a very cool idea:

The boys in black were fast outta the gate but someone figured letting a random guy in red, white and blue sit in front of Murray all alone-skies would be a fun thing to do in the first minute, probably just to give our tickers a taste of things to come. Luckily, Jake saw it in time and decided to step in and the crisis was averted. The Pens got out of the zone at the cost of Letang painfully blocking the shot, but leading to a series of chances for the Geno line.
At this point, the Pens put about 4 shots on goal, including a very very near miss by Zucker from a bad angle. Post may have been hit. Carey WAS hit, several times, with vulcanized rubber. Pens with 10 shots in the first six minutes. Yeah, I think they were ready.
Pens kept rolling, numbering their chances in twos and threes while the Habs seemed content to get it in the offensive zone once every couple of minutes, despite our last remaining Johnson's apparent mission to lose the puck in the middle of the ice.
Lines kept rolling. Maybe three stops in play through the first 12 minutes, and then the unthinkable happened.
KockyNiemi (1) from Lord Byron(1), un-KoolACK(1)
Guess who was on the ice? In the wrong place. 'Taking the man' instead of locating the puck. Stop me if you've heard this one before. BARTENDER!!!!!
You could see some of the wind come out of the Pens sails, even if it didn't make the Habs any better. Regardless, the Pens didn't capitalize, and you had to wonder if that would come back to bite them later.
Pens kept the peddle down, looking every bit the better team, but then Pettersson decided that interference didn't mean what you think it means. The zebras felt otherwise.
Pens had a pretty good kill, Johnson's presence otherwise notwithstanding and kept on looking like a Cup favorite that wasn't getting any bounces.
Sid and/or Sheary then managed to draw a penalty of their own and the PP came out stiff and ready. Some quality passing and good looks lead to… well nuthin, sadly. The period ended with Johnson skating with it to kill time, if that tells you anything at all.
Stats after one: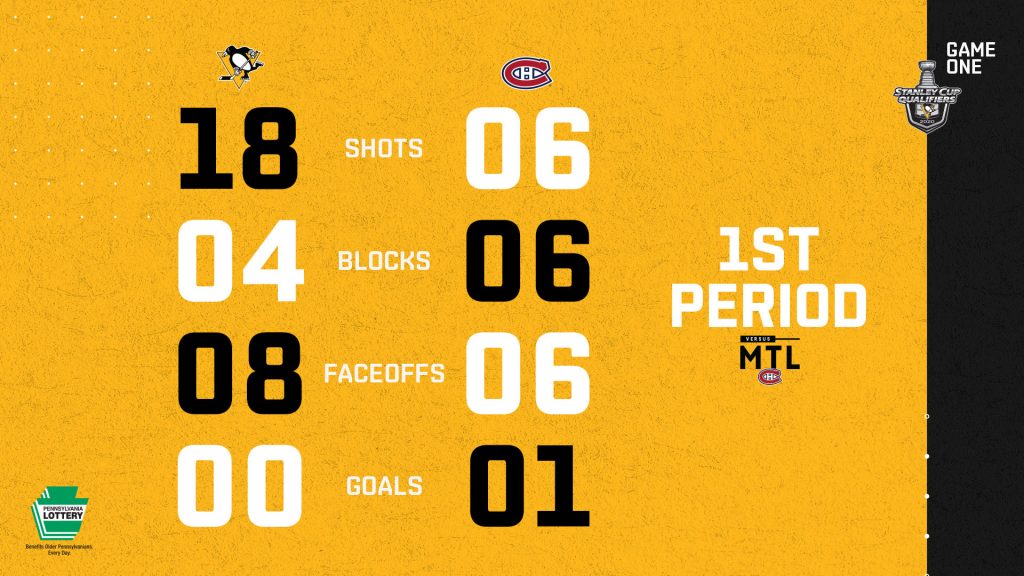 Would the Pens come out with the same fire? Would the Habs keep trying to clog things up and slowing the Pens down? Why am I asking you? It already happened and we know the answer.
The answer was 'decidedly slower'. But again, to what end? After all, Johnson still plays for the Penguins.
To that end, the Pens decided to make like a little easier for the Habs a bit, giving the puck away in silly spots and reminding me that I ordered my bourbon just in time. Side note: Terry Bradshaw has his name on bourbon that is surprisingly good and unsurprisingly more complex than the man himself.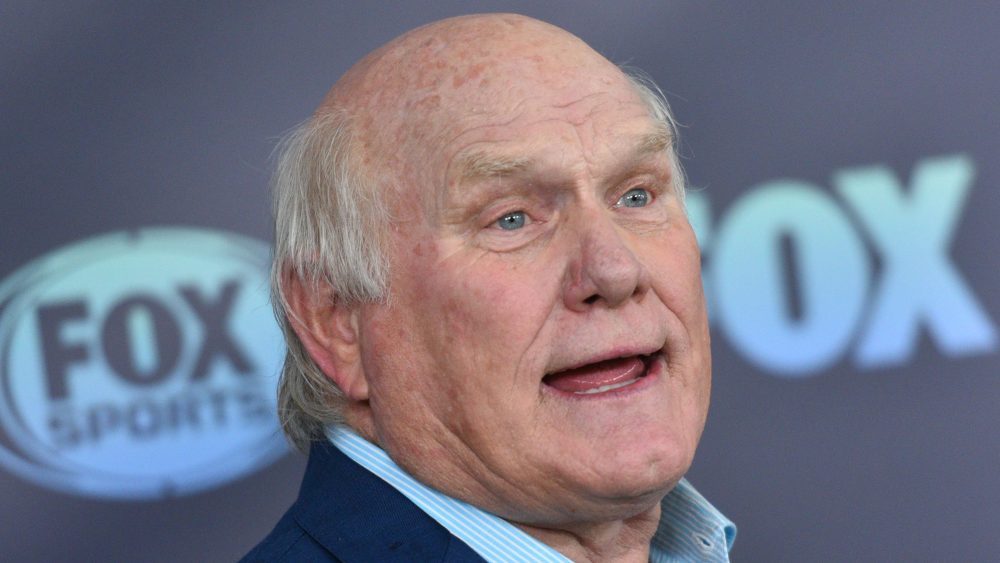 Dumo made a sweet play to step up on some jobber, and while I was reminding myself just how good Dumo is, he gave up the puck on a bad pinch and Suzuki revved his lil engine and… dammit.
Suzuki (1) from Dumoulin if we're being honest
As most expected, the team in black and gold was carrying the play. But there were simply no bounces. And Sid wasn't really effective.
Further illustrating that Sidney Crosby IS a hockey god, not two minutes after MilquetoastBury was ragging on him, he got that bounce…
Crosby (1), from Guentzel (1), Schultz (1)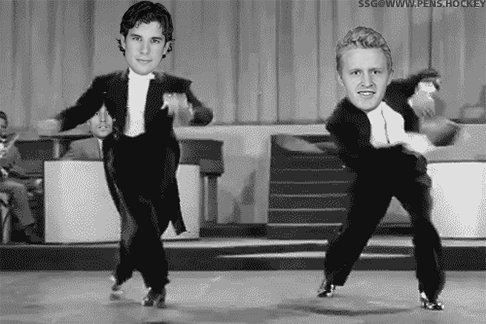 To top it off, the good guys drew another penalty, and this time the PP really WAS stiff. In fact, it was Rusty.
Rust (1) from Hornqvist (1), McCann (1)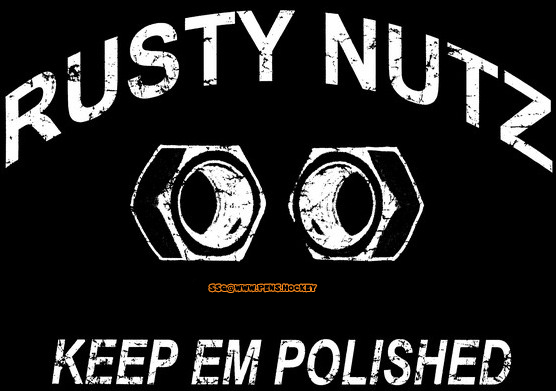 It was just a matter of time. You can literally see the boys get better and better, which is saying something considering how they started.
Unfortunately, the Habs were also getting their shit together, and they shut down PP #3 with relative ease.
The rest of the period involved them skating and WE skating, and little else.
Stats after two: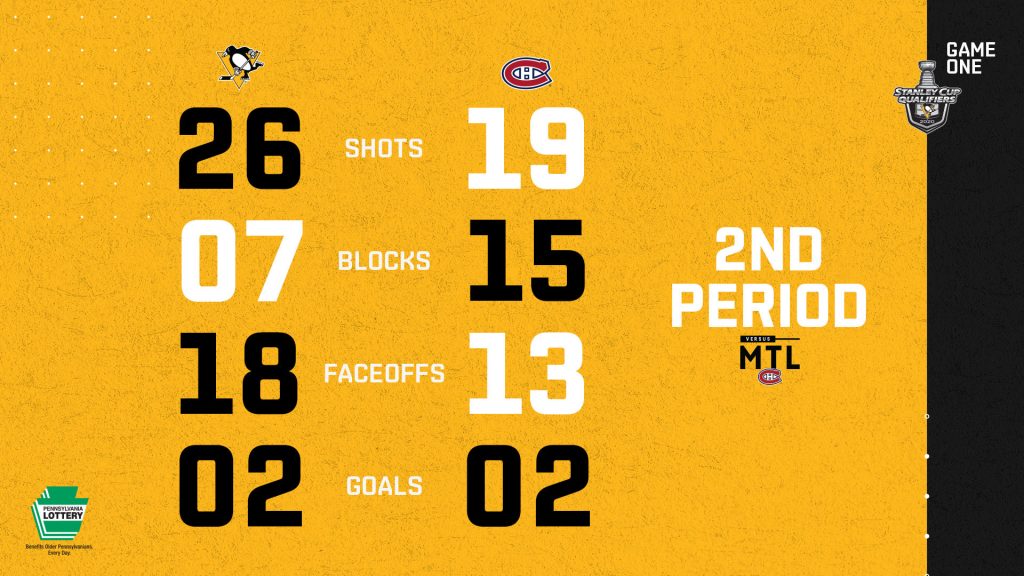 Doucher took a penalty. Then 30 seconds in, some moron smacks Sid into the face. 90 seconds of 5 v 3 looked like it was going to be great…. But no. Lots of possession, little payoff. And by that I mean less payoff than you got at the 9th grade dance.
The moment the jagoffs on the wrong side pulled even strength, McCannotDoALotLately decided to save the refs from the embarrassment of a bad even up call and just whacked the puck out of the rink. I'd say it was to give a puck to a deserving fan, but…. this is Toronto.
The Francophones did some things that required Matthew Murray to Play Well and he was up to the challenge. Which can only be a good thing for these next 18+ games they'll need to bring this baby home.
Pens whacked the PP and then got back to work, and drew yet another PP.
The PP was… kind of sad. A few opportunities, but nothing great aside from Geno on the backhand. Oh well.
Side note: can we get more of the wide over-head angles, please? GREAT view, seeing what is really going on.
Anyway, the 3rd got increasingly… choppy. It's almost as if they're playing four games a day on this ice surface or something.
Halfway through the 3rd, Dumo was clearly tripped but the zebras figured 6 PP for the Pens was enough, so no foul. The NHL is back, baby!
More back and forth, and I'm feeling the playoffs. By which I mean my bunghole is clenching and my breath smells like bourbon and uncertainty. As nature intended.
I have to say, my favorite thing about the Pens letting the Habs into the game, pulling within 8 SOG after being dominated for the entire first 20 minutes, was not that it forced our boys to feel a little bit of shame for not delivering on their earlier promise. And it was not that Jack Jerksoffsalot was further proven to be a better asset to the team eating nachos. No. It was that it forced Murray to step up. To wade into the crossfire and remind everyone that he won not one but TWO Stanley Cups as a rookie.
However, it didn't matter. Nothing went in. Not at your dance. Not at your mom's house. Not even at my house. Even with Sheary staying upright long enough to get a penalty shot and embarrassingly shooting it wide.
FREE HOCKEY!!! Don't forget to tip your waitstaff and layer on more Vaseline.
Stats after 3: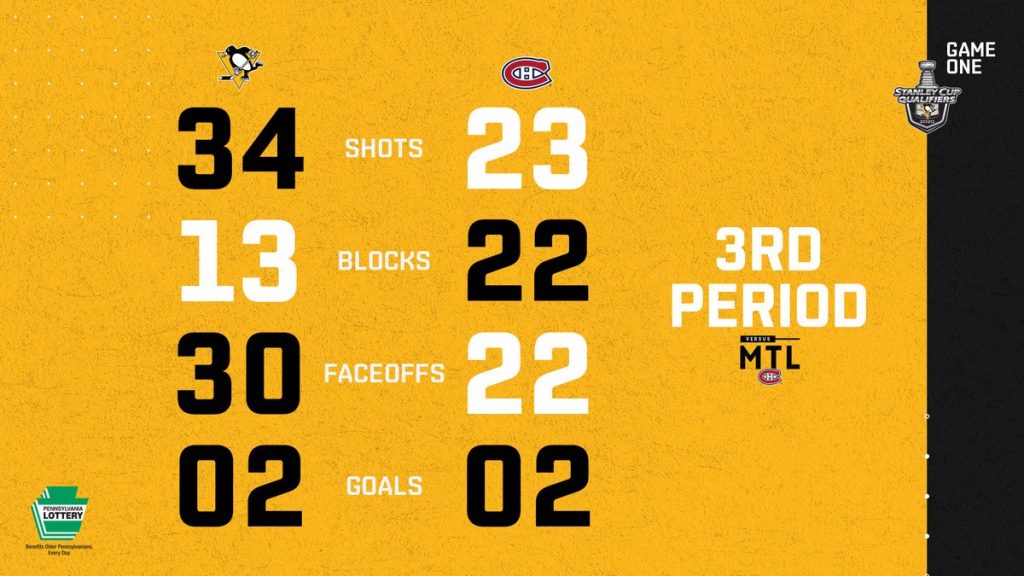 Good start. Lots of speed. The Yo-El Arm-E-A decides he's bored and hauls down Sid. PP #7.
Pens with a great opportunity and good looks, but nothing doing.
Then it was up and down hockey, which doesn't help my blood pressure or my need for bourbon, but it is certainly fun.
I say that… and then there's a breakaway against…. Well. You can guess. PLEASE guess. Only beause I don't want to have to type his name again.
Whatever, no goal, on we go, regardless of the health of your sphincter.
Speaking of sphincters, the OT proceeded accordingly. Plenty of 'almosts' and exactly zero 'thar she blows'. And then I realized how much bourbon one can have in 'two drinks'. The notes get thinner… the breaks get longer…. the scoring drought just keeps going.
So what happens? You know. You can just tell. This wasn't going to be a cakewalk, obviously. The pens were going to have to work. And work they did. Until…
PetriDish, from Watermelon Smasher Guy, Frenchy Guy
And yes. You know who was on the ice. Of COURSE you do. Is this another coincidence? Or is this a Thing? Who cares… Pens lose.
Notes:
Malkin was FIRE. He will score next game. Write it down
Guentzel wasn't 'there', but he was close. He will get there. Just wait.
McCann isn't playing great
Letang was awesome
Johnson should be sitting home sucking quietly alone, not in front of all of us. He is not good at hockey any more.
Murray wasn't bad.