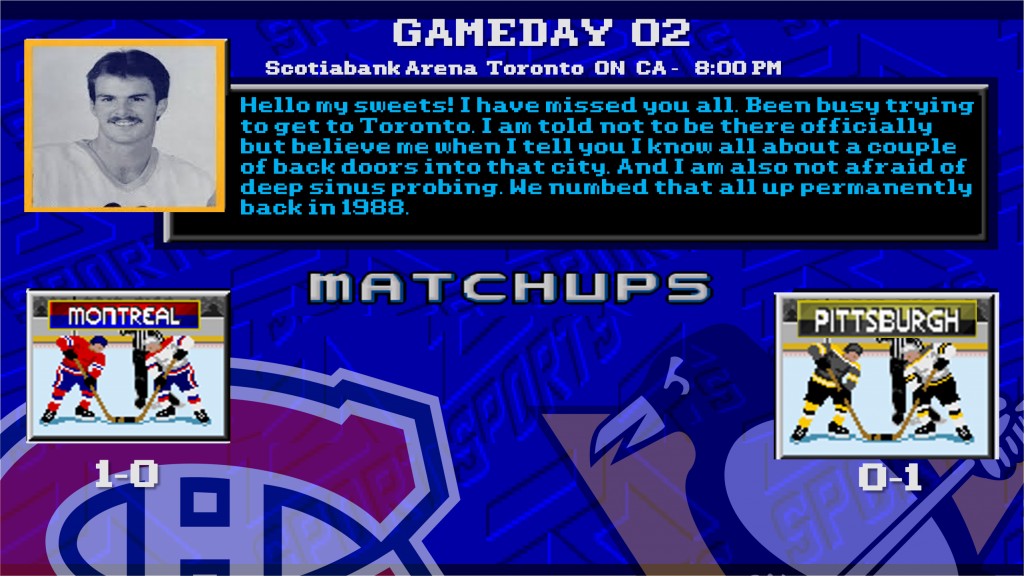 Game 1 between the Pittsburgh Penguins and Montreal Canadiens went exactly as planned, particularly for the Canadiens: the Penguins carried the play, and Carey Price carried the Canadiens. To their credit, the Penguins were able to climb their way out of a 0-2 hole, but it took a Sidney Crosby Special (shooting from below the goal line off of the goalie and into the goal) and a power-play goal with a great deal of effort from Patric Hornqvist and Bryan Rust. But the power-play goal was on one of seven power-plays in the game, including a 5-on-3 and one in overtime. This cannot continue, nor can getting goals from everyone but the bottom six.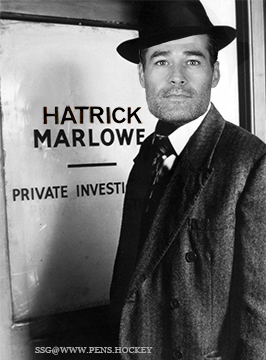 This is going to be difficult, as Teddy Blueger's line focuses mostly on shutting down the opponent's top line and wouldn't generally be interested in offense. That leaves the Frankenstein line of Jared McCann, Patrick Marleau, and Brandon Tanev to do something (poke poke) and they were the only line for Pittsburgh in Game 1 that looked poor overall. The Penguins need three lines which can produce offensively, and those three guys are known to do so, but they have yet to create any chemistry in their brief time together. There's also no reason to break them up and shift any of them to the top two lines, because that would disrupt any chemistry those two lines have.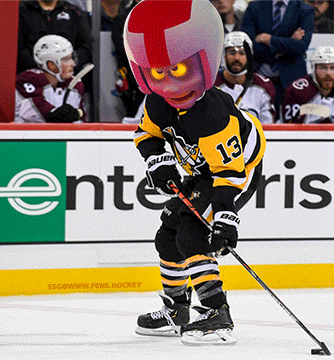 ---
Despite out-attempting the Canadiens 96-64, the Penguins only got 41 shots on goal, and they only had six rebound attempts on Price. For all the talk from head coach Mike Sullivan about simplifying their game, there isn't enough follow through with this largely veteran group of players. If you're going to take shots, don't spend all day thinking about them, because you're giving the defense and the goaltender more time to react and prepare for the next attempt, if there is one. Every line needs at least one player in the offensive zone either in front of goal or otherwise in the shooting lane to make a deflection. The Penguins have to make Price work harder for his saves, or else this is going to look a lot like the Islanders series last postseason.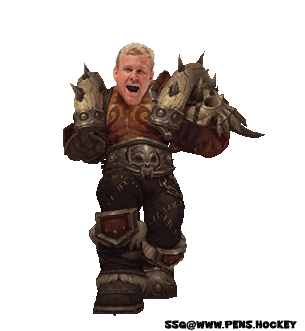 On defense…well, Jack Johnson did what he does best: makes his teammates on the ice worse. He ruins every important play that he's involved in, and his errors lead to the first and game-winning goals for Montreal. Every night he wears a jersey for the Penguins, there's a good chance he's going to make a mistake that will haunt the team. Besides his overvalued salary, I can not for the life of me understand why he continues to dress for Pittsburgh. Even Justin Schultz contributed an assist on Crosby's goal, and he's considered a little better than average at this point. There's room for Schultz on the roster, but not Johnson.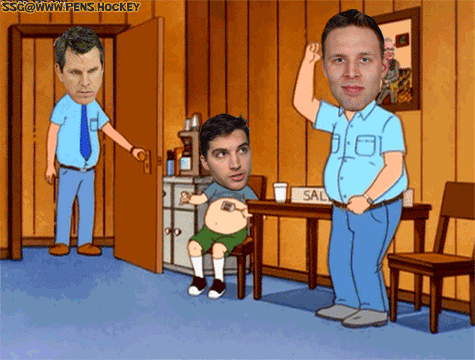 I thought that Matt Murray did fine considering the situation Johnson, and by extension head coach Mike Sullivan, put him in. The second goal reminded me of the Marc-Andre Fleury gif that maybe one of our editors will drop in here, where he does the shoulder flinch because he didn't read the shot right. That's not really the back-breaking goal, especially thanks to Crosby and Rust, but it reminded me of that animated caricature of Fleury, which is probably triggering for those who despised Fleury so much in his time in Pittsburgh. It's a good thing there are no fans for these games, because I don't think he would have heard good things from the fans at that point in the game. He did his best, and that was enough to keep the Penguins in the game.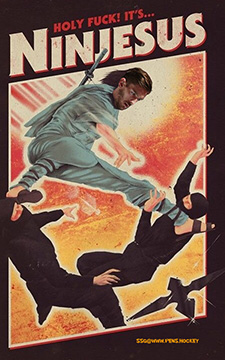 ---
Game 2 tonight is as pivotal as a Game 3 in a best-of-seven series. The Penguins need to find a way to get a little hungrier, a little nastier, if they really want to win the Cup sometime this fall. They need to keep getting in the dirty areas down low and assert themselves. They need to take their shots when they get them and aim low, and hope for advantageous deflections. They have shown they can win with skill, but can they win with grit? If they can, and I believe they'll get there, they will go far in their postseason run.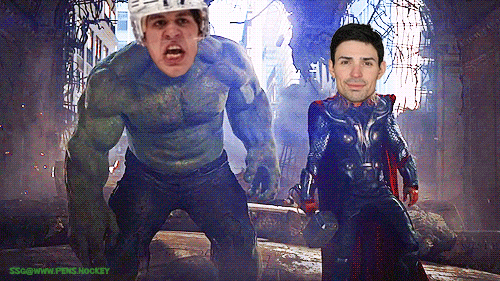 WE ARE TOTALLY STILL WINNIN' THIS THING
LET'S GO PENS