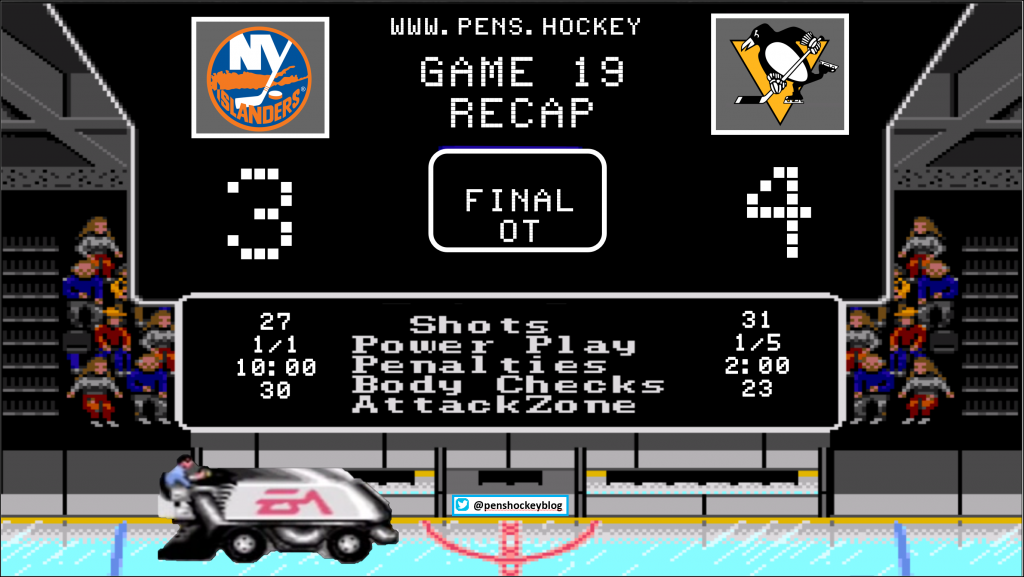 I guess having the same lineup for more than a game or two is just silly, right?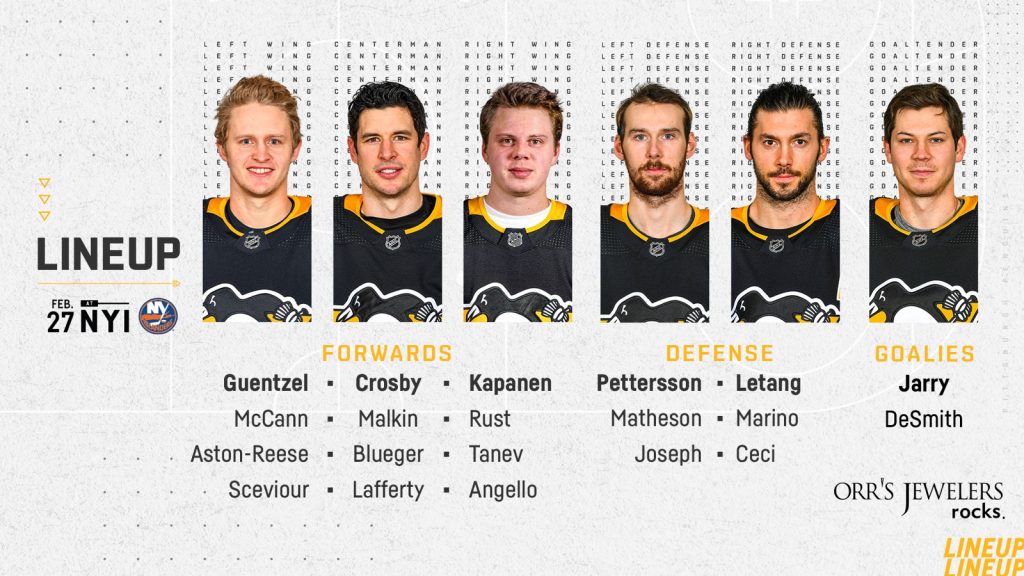 Jankowski was apparently more janky than we thought and would get the game off. O'Connor made Sully so mad he couldn't even look at him any more and returned him to the Baby Pens. But thankfully McCann can can can play again finally. Oh, and Big Tony would get the call as well.

The first 5 minutes were just silly, at least when anyone other than Sid's line was on the ice. No organization, no structure, no plan, just skating around and fumbling the puck. Remember the first time you tried to make out in middle school? That was less awkward than our Pens in the first.
Malkin would draw a penalty around the 7 minute mark and, as you might've guessed, that did not improve their organizational ability, which is weird considering having 5 skaters when the other team only has 4 should make things easier.
For the next 5 minutes or so, it actually got worse, though it didn't make sense for that to be possible. Big Tony wasn't making a great first impression, standing still more than anything else. On the blueline, Marino was playing great and Math was having fun doing his thing, but Petey and Super Tanger were obviously having some communication issues. POJO down to the 3rd pair with Avenger Cody also looked like it was his first game… in midgets. Some truly woof-tastic plays.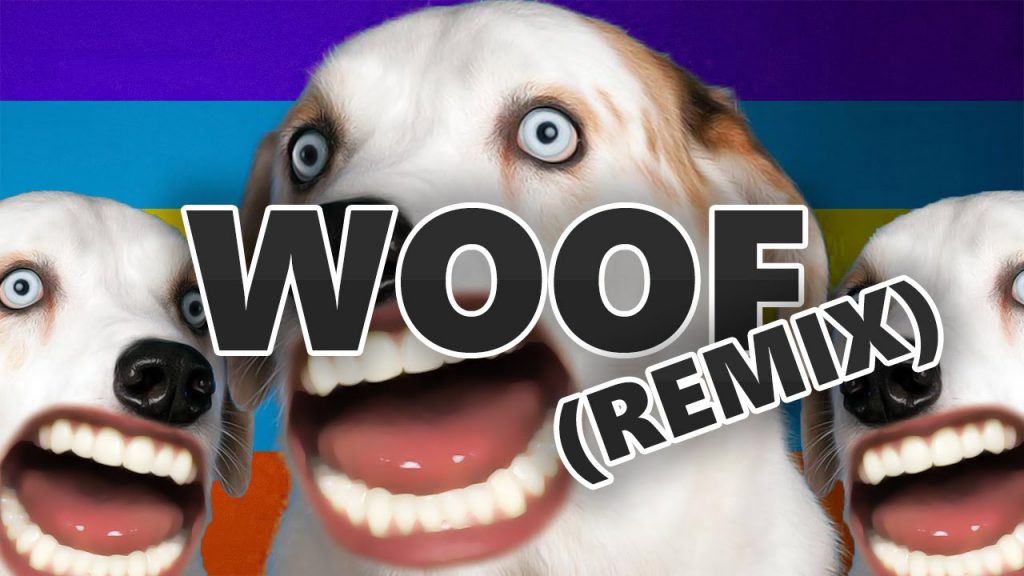 Sid's line kept up their pressure, though, and there was also a great chance for the newly reunited 3rd line with Turbo getting a heckuva look but Varly was up to the challenge, the prick.
Kapanen Merica would draw a holding call and the Pens were forced to head out on the powerplay again.
While the second time wasn't the charm, the first unit did get a few quality looks and even four shots so that was neat. Something to build on, hopefully.
Ackshually… Ceci and some Isle would get tied up near the benches and the both fell down. Apparently, this is not allowed and Ceci would head to the box. Truly no clue what the ref was thinking.
This Isles didn't care, though, and showed a purpose on the powerplay that the Penguins would be wise to copy. Win the faceoff, take what they give you, wait for the D to get out of position and send it home.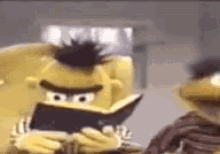 Petey was forced to pick who to cover when Johnny Boy went to the shooter instead of staying in the house. Unfortunately for him, he picked the wrong guy. Both were in position to get that pass. Should Tanev have pressured the shooter more with Johnny staying home? Yeah. That was the difference.
The rest of the period would peter out about as excitingly as we started and both teams would head to the locker room while I headed to pick something out of the bourbon collection.
Stats after one: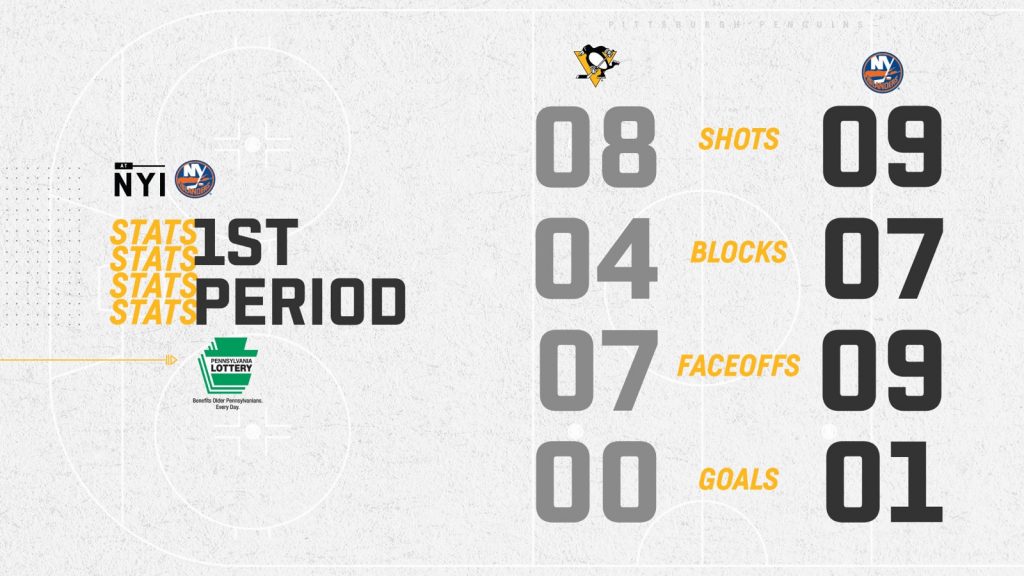 Some more shitty positioning would lead to more chances for the dudes in blue. When one of those guys is the smooth skating Barballs, bad things tend to happen…
Rough luck for Marino, as it was off his blade, but Jarry needs to hug that post better. Woof.
On the ensuing faceoff, some Isle would do a bad against our boy Blue. POJO didn't take kindly to it, but thankfully he didn't take the even up… well, we'd be thankful if penalties were decline-able.
On the powerplay, well, shit actually worked out!
Crosby (7) from Letang (10) – 2:17 – PPG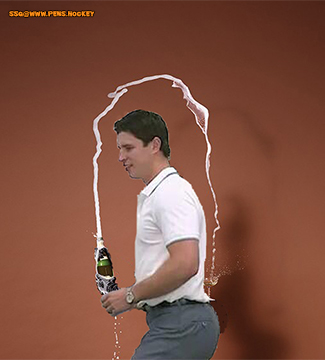 Did it help that Varlamov fell down because ice is slippy? Sure. But Sid was thinking shot and did the thing. Gotta love it.
Then, 26 seconds later, Tanger would don his cape.
Letang (3) from Kapanen (7), Guentzel (10) – 2:43 – EV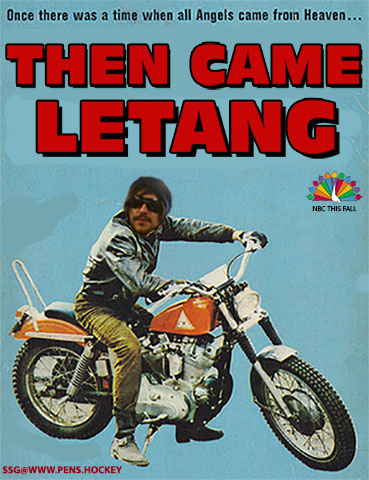 Yeah, I don't know. Varly looked like crap again there with his skates actually in his own goal when that shot came through. I'm no goalie, but that seems like incorrect form. As pointed out by today's GD post writer, the game was tied, but the Pens weren't really playing any better. We'll take it.
But maybe they were also taking notes, because they spent the next several minutes looking like they wanted to make up for that crappy start, though it wouldn't last.
The middle of the period was filled with some pretty lousy Penguins hockey. Very disjointed, poor passing, D getting abused. I mean, for real – POJO is having a really forgettable night.
But it wasn't until just over 5 minutes to go when that bad positioning would cause a real problem
Pettersson…. Why? We already have a couple of terrible blueliners with regard to positioning, we don't need another. But when he followed an Isle up away from the goal line, he forgot that someone could get behind him. Not much Letang could do there, and even less that Jarry could do.
The rest of the period isn't worth talking about. Just not pretty.
Stats after two: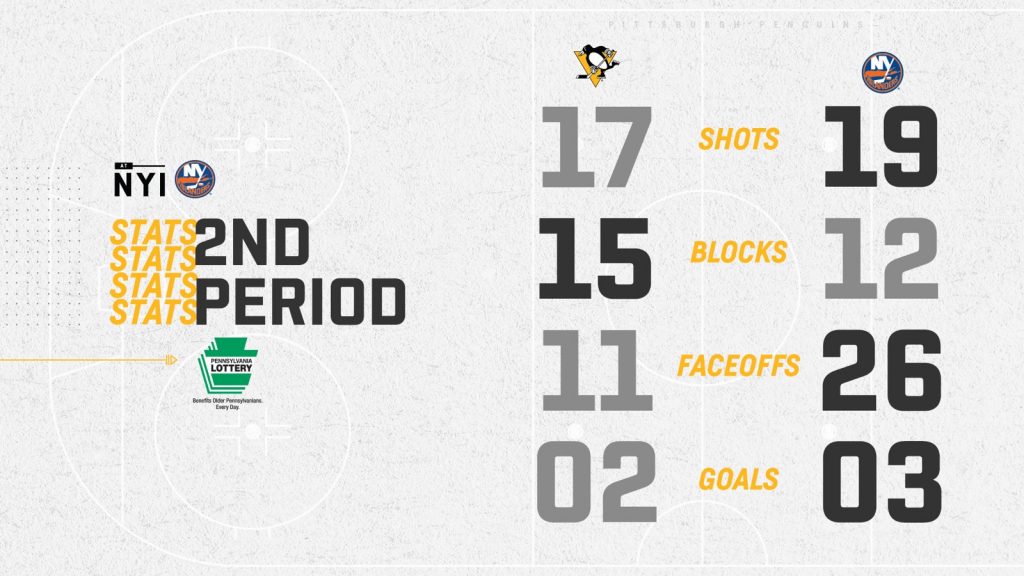 How would the Pens respond to open the period?
McCann (3) from Malkin (8), Marino (4) – 0:18 – EV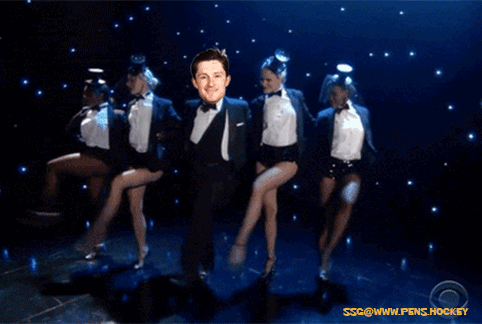 Perfectly played 2 on 1 with McCann doing exactly what they pay him to do. Great play.
A brief scare when Sid wasn't on the bench to start the second, but it must have been a skate issue because he came back out shortly afterward.
The next five minutes would see the Pens looking much better. At least when Barzal wasn't on the ice. Good lord that dude is hard on the puck. SO HARD.
This trend would continue. Pens look pretty OK, maybe building some momentum, then BarZell would get the puck and the Pens would skate around like a bunch of midgets trying to hump a doorknob.
But from about 8 minutes in through the end of the period, it was the away team tilting the ice. The Isles had a few surges, but the Pens were Bringing It, at least compared to the first half of the game. They started owning possession little by little.
In the end, though, it didn't matter, and we'd end up with extra hockey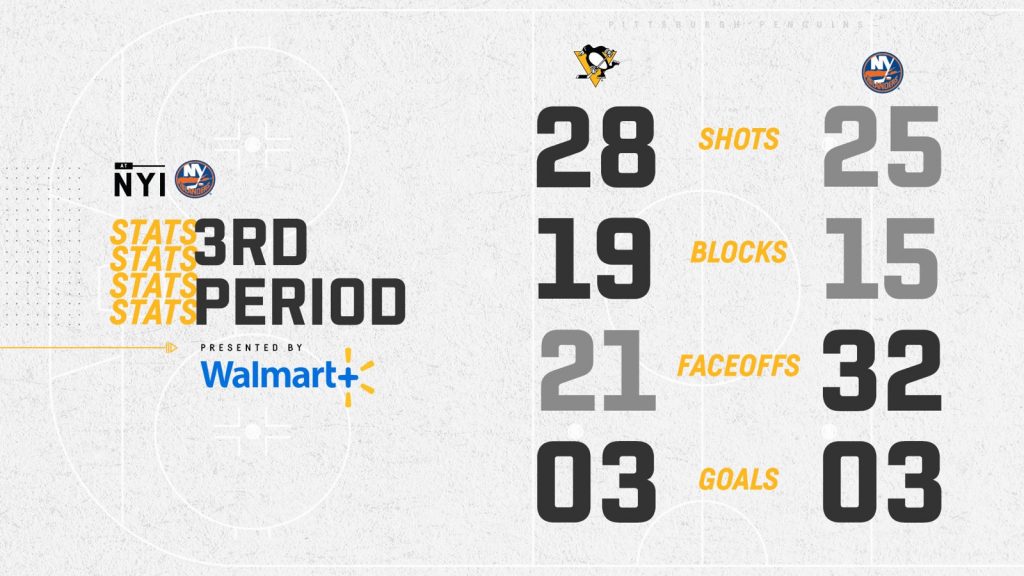 Stats after three:
While OT has become more possession than anything else, it's still a sphincter tightening fest and taking notes isn't going to happen. From here on out, I'll just post the results.
Letang (4) from Crosby (11) – 4:34 – EV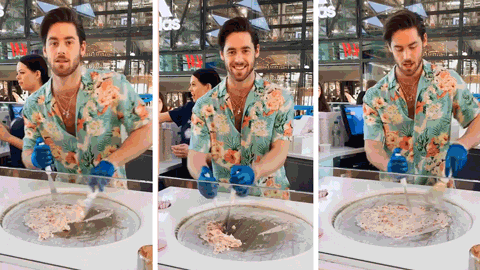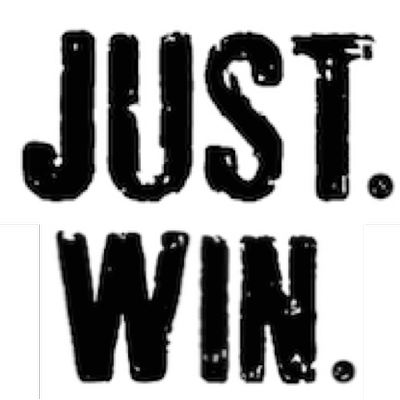 Thoughts:
Jarry still playing like a #1 which is critical
Letang & POJO doesn't work, and it looks like Letang & Petey also doesn't work. Is Dumo skating yet?
Sid still Sid, in case you haven't been watching
Great to see McCann get one in his return to the ice. He's a streaky bastard and needs to get a little push to get going.
4th line still a disaster.
Pens were outplayed for the majority of this game. Letang has been doing the wrong thing the majority of this season. Pens win and Letang has 3 points. ¯\_(ツ)_/¯
GameDay 20: Still Fishin'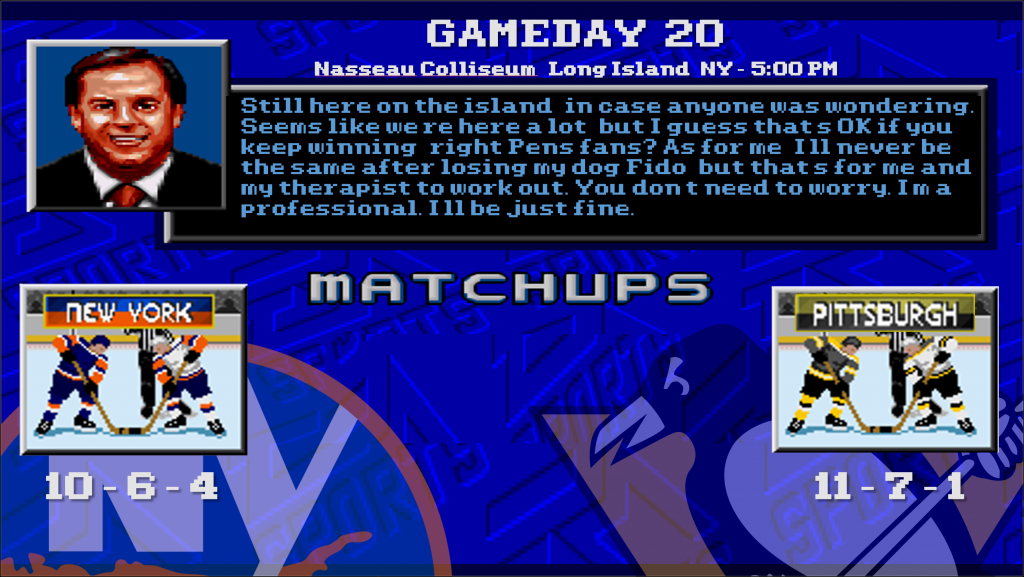 First of nine back to backs following a performance in which the Pens were out skated and out played but still managed to out point their opposition. Will this game help us figure out what is to come or would it just be another simple hockey game?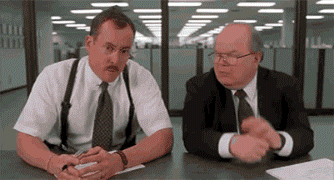 The Pens lines actually started to gel throughout the last game, with McCann slowly getting comfortable on Geno's left. The 3rd line was just super psyched to get their ZAR back. The fourth line… well they might as well not have existed.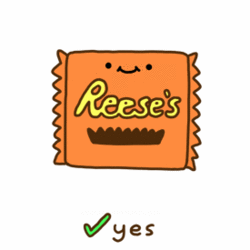 On the blueline, talk about a shitshow. I don't know why they keep pushing like-type players together, but it needs to stop. If I'm Reirden/Sullivan, here's what I go with:
Pettersson – Letang
Matheson – Marino
Ceci – POJO
POJO and Letang are puck movers – don't put them together. And while MathIsFun and Marino are both puck movers, Marino displays that rare ability to Do EVERYTHING and realizes that when he's skating with a guy like Matheson, he needs to be the more stay-at-home type, and he delivers. Weirdly, on the 3rd pairing, Ceci is the pincher and POJO is the puck mover. I think that could be A Thing if they let it be, and it could take many teams by surprise if they do it right. So please, Todd, DO WHAT I SAY!!!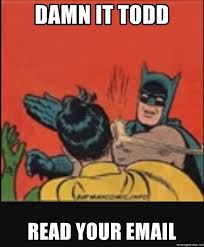 On the Gorton's Fishermen side… well I don't really care. Do you? Has there been a team in the league you care less about than the Islanders? Is there another team where their physical location is their name? Imagine the Pittsburgh Pittsburghers. Or the Buffalo Buffaloes. Or the Florida Men. For real… just a silly name, tradition be damned. And yes, I know Brian Trottier will want to slap me for saying this.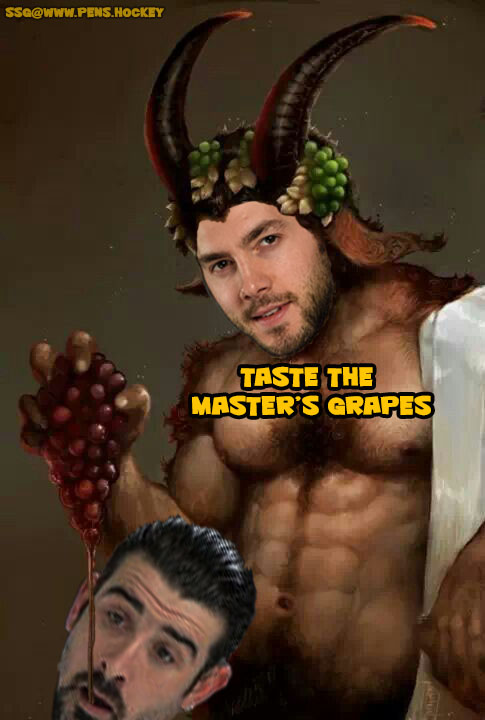 LETS GO PENS!!!!!