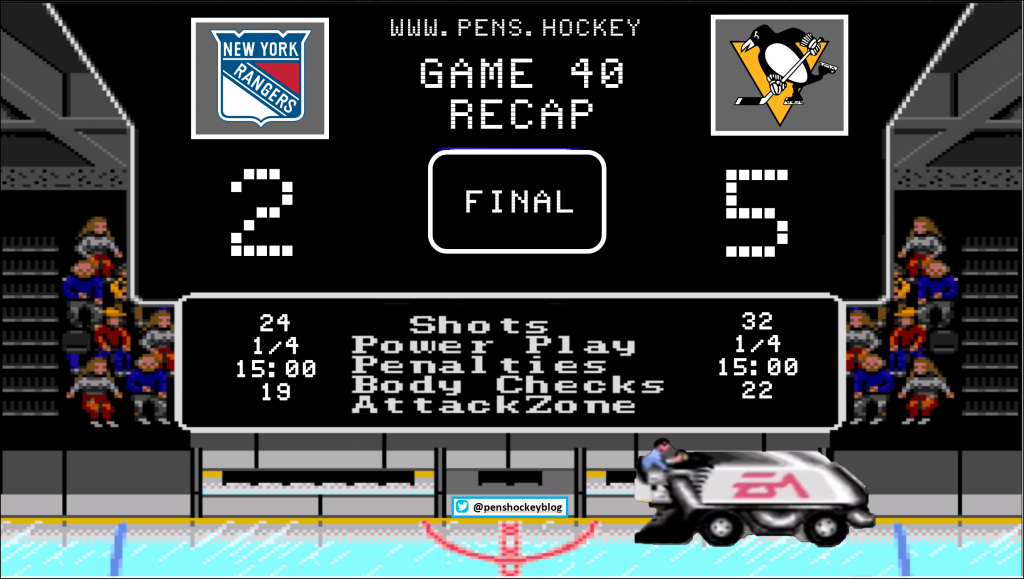 Time to visit with an old friend…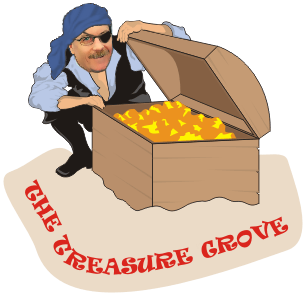 Well isn't that interesting…
Because of course he has.
Jake likes to streak!
OK, time to get to it! We'd been hoping for Blueger who has been a regular participant in a couple practices now, but it wasn't to be.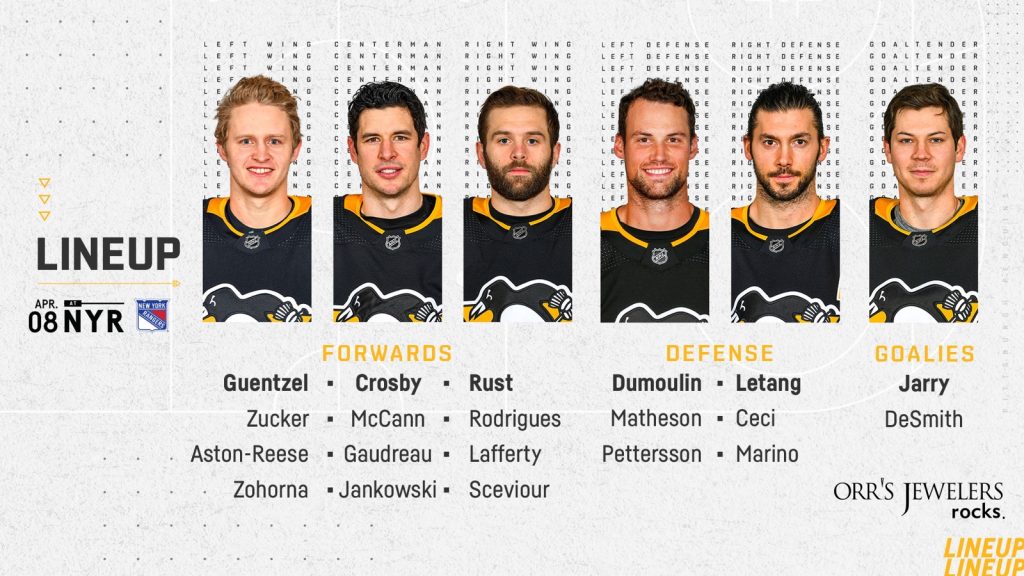 The period would start out slow, but the Pens were obviously looking to make amends. They were pretty careful with the puck and methodical to open the game. That patience would pay off just over 6 minutes into the frame when the big man Radim Zohorna would find himself a little space and make the Rangers pay.
Zohorna (2) from Pettersson (4), Letang (25) – 6:25 – EV
Letang with the patience and then Pettersson with a fantastic heads-up play to find the circling Zohorna who saw open ice and decided that it was HIS ICE and nobody else's. What a sweet move from the Czech giant.
Other things would happen in the period, or so I'm told. Trouba slashed Zucker, but the PP was limp. Math would mess up his angles (apparently he failed trig) and remind us of the 'puck over glass' fun we all love so much. Remember the playoffs last couple years?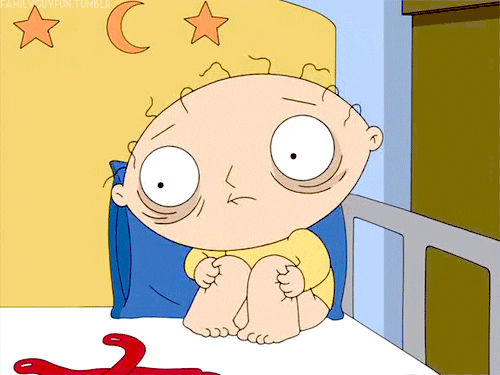 Anyway, nothing happened and we'd head to the locker room with the good guys looking like good guys.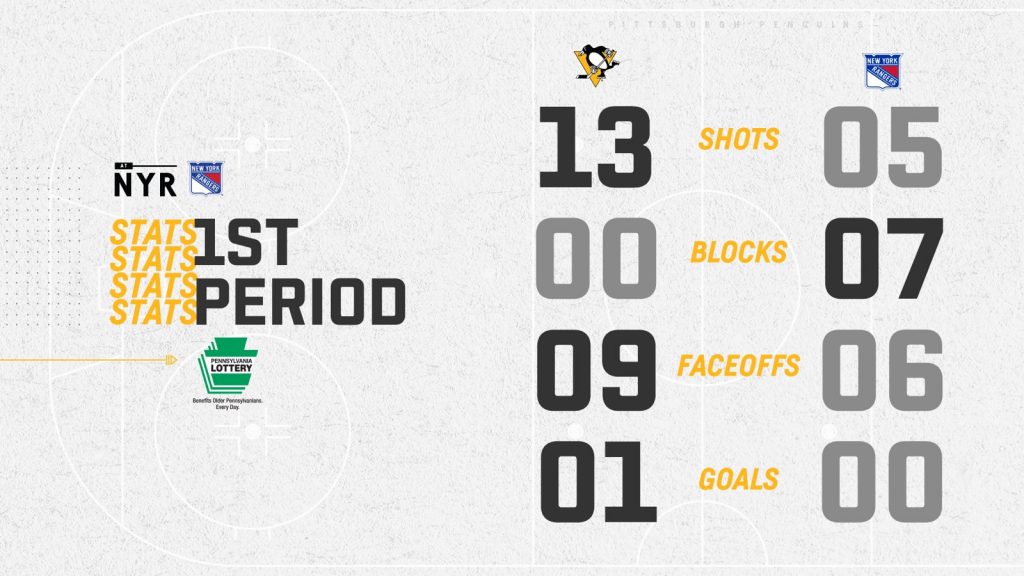 For some reason, Jake decided to take a penalty to start the 2nd. Maybe he wanted a longer rest or something. Regardless, the PK decided it was time to not PK.
Great passing or crappy defending? You be the judge. Regardless, tie hockey game. Dammit.
Just a minute later, Letang remembered he hadn't saved the day in a while and decided that throwing the puck at the net can be a good thing. He wasn't wrong.
Letang (7) from Guentzel (23), Dumoulin (6) – 3:23 – EV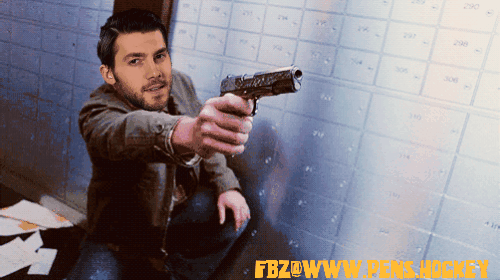 Sure it was a lucky bounce, but great response from the boys. They weren't going to just sit back and wait to get shellacked again and you could tell.
About 8 minutes later, there were some shenanigans. I know yinz like the shenanigans, so you were probably stoked. Smith was less stoked, especially when he got a pretty questionable double minor for roughing. That's what happens when you take the gloves off when the other dude doesn't know what you're planning. Anyway, PP time, so get STIFF.
And stiff they were…
Rodrigues (5) from Zohorna (2), Zucker (4) – 11:28 – PPG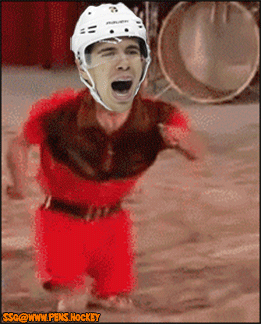 Nice passing and good fortune that Sid's skate was messed up so he wasn't around for the 1st unit to take the ice allowing the Marino – Math – Zucker – Zohorna – Rodrigues PP to take the ice. Yes, that's a power play unit that the Penguins put out on the ice on purpose in April. I'm just as surprised as you and equally happy it worked.
What else would happen in that period, you ask? Well, I'm glad you asked. Lafferty would accept the Smith challenge for real this time, because that's what hockey players do. Acquitted himself quite nicely and earned some respect for sure. After that fight, the Ol' Two-Niner said 'I expect the Pens to score the next goal' so tuck that little nugget away.
Also, because someone wiped out CryDurrrrr on his way to the net and a penalty shot was awarded. Jarry didn't mind.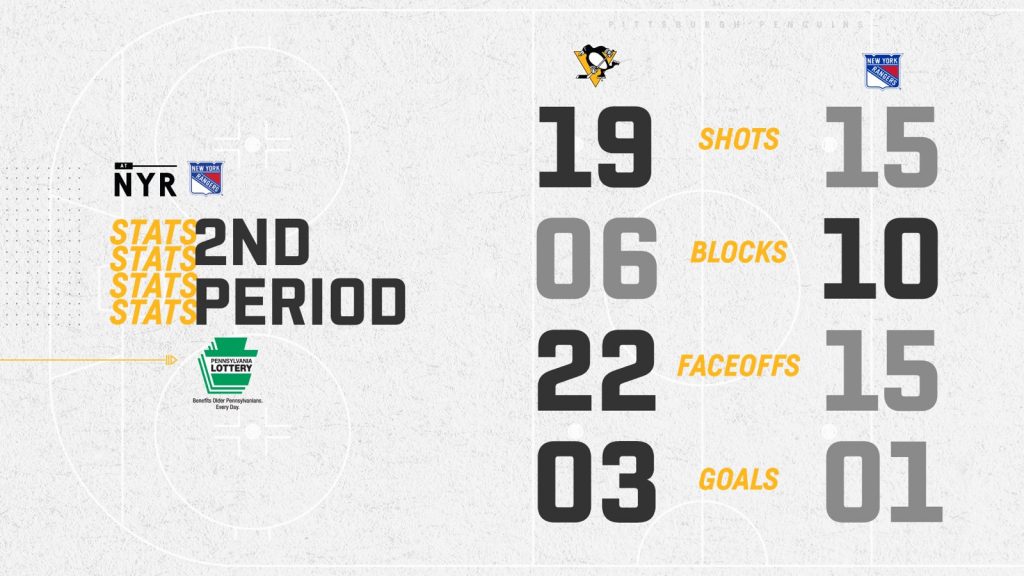 Coming into the period with a two goal lead, it made sense for the Pens to think defense first. Which is precisely what they did. Yay, I guess, but makes for some uninteresting hockey to watch.
About 5 minutes in, Big Z would take it to the net hard again, but there was no magic this time aside from a drawn penalty, which is still pretty cool actually. Pens back to the PP.
The PP wasn't looking particularly tumescent when Sid skated through the crease and got caught up with Shitshirtskin. Sid thought it was purposefully done and decided to knock down the net minder, which the ref clearly saw. PP no more.
The 4 on 4 was almost amazing when Math got a break, but nothing doing. The Rags teeny little peener after that was a non-event and it was back to even play.
Pens were looking good. So good that ERod took it hard to the net… as a ploy to find Zooker for the easy tap in.
Zooker (6) from Rodrigues (5), Ceci (7) – 10:29 – EV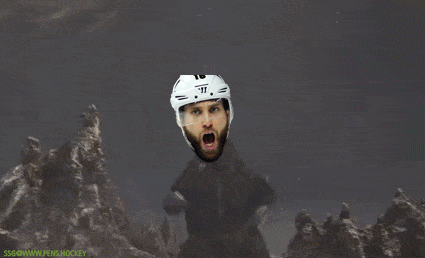 Just a quality play from a guy who is really taking advantage of his opportunity. A good thing, too, because he ain't landing the babes with that face alone. Zooker already had a hot wife so goals are just gravy for him. Also, remember the word of Bourquey from earlier? Of course you do.
Also of note is Cody Ceci. Didn't talk about him all game to this point. Don't talk about him much in most games. But he made a nice pass up to ERod on this play, who made a great feed to Zucker for the goal. That was Ceci's 100th assist in the NHL. Just quietly doing his job. RESPECK!
Not long after that, Big Z would get yet ANOTHER great opportunity that just missed. Is it just me or is this guy a force to be reckoned with every time he takes the ice?
Oh, and just after that, when Gaudreau would have a great look, we were reminded that Freddy is 11-0 in the faceoff circle tonight! That's the kind of thing that assures you a spot in the lineup when everyone is healthy. Mike Zigomanis, anyone?
Pens got a little sloppy here, though, and Fox would take it deep and Rooney would clean up the garbage.
Jarry was a bit out of position there and it took a couple lucky caroms for them to keep possession, but tarnation that Faux kid is good. Points in 12 straight for the prick. And now it would be a little interesting.
At least until Zibby whacked Tanger in the mush with a high stick. Pens PP back out. A couple good looks including yet ANOTHER chance for Zohorna. It didn't turn into a goal, but damn if the puck doesn't follow this guy around. He may not be a regular THIS season, but the Pens would be foolish not to give him a solid chance next season.
Down 4-2, the Rags would start taking more chances. Ultimately, that would prove to be a problem with Janky putting the icing on the cake.
Jankowski (4) from Aston-Reese (3) – 18:29 – ENG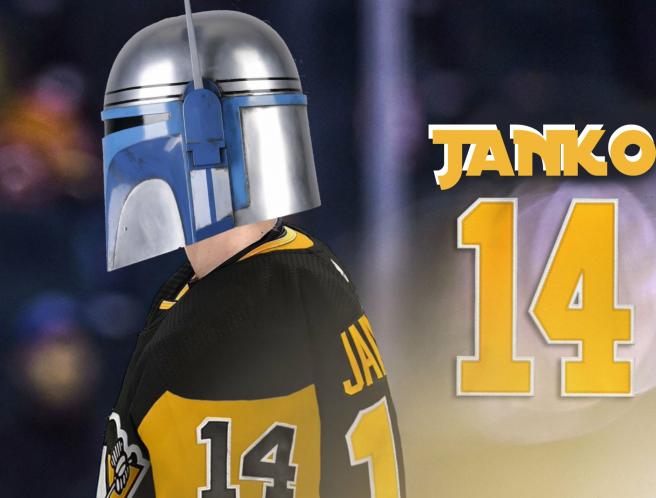 First of all, LOL at that damn cut/zit in the middle of his dumb forehead.
Second, Jankowski now has 5 points in his last 3 games. OK, so they were two blowout losses and then an ENG tonight, but that's funny.
Anyway, that would do it.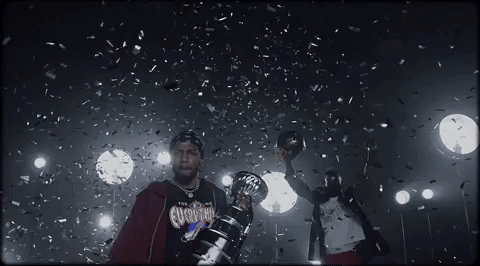 Thoughts:
The top line with one point on the night (Guentzel assist) in a 5-2 win after two embarrassing outings is a significant positive
Rodrigues really wants to stay in the lineup and it's hard to say he shouldn't be there
Zohorna has 4 points in 3 games and is 6'6″ and NOT a beanpole. Please, Sully – keep the guy around!
Jarry with a nice bounce back after a pretty awful last outing
Gameday 41: No Rest for the Best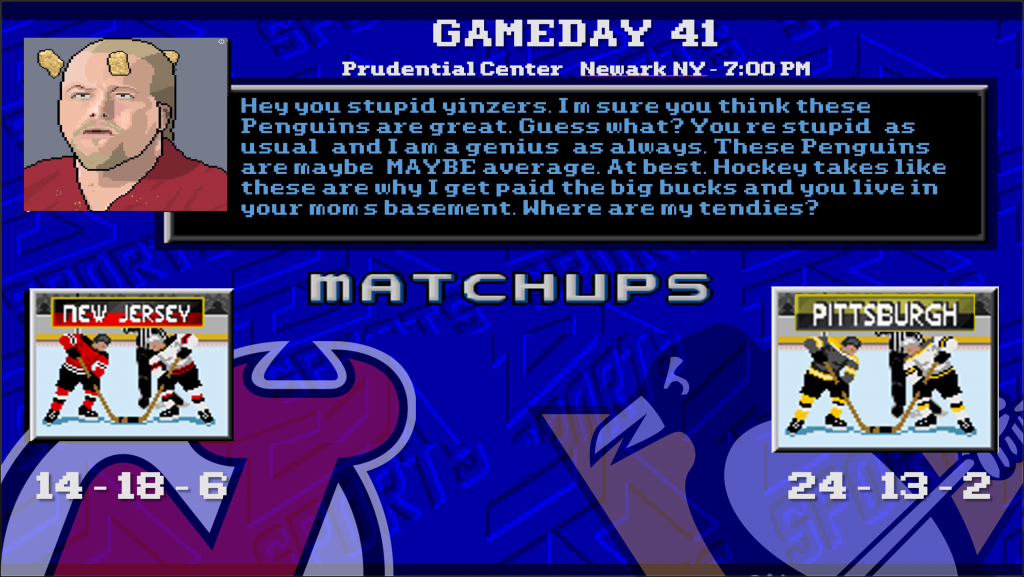 From New York to … Newark. You don't have to travel far to be lightyears away, but that's why New Jersey exists, apparently.
Long gone are the halcyon days of yore, with Brodeur between the pipes and Niedermeyer and Stevens patrolling the blueline. In fact, long gone are the days of the modern-day Devils, as they have traded long time Devil stalwarts Kyle Palmieri and Travis Zajac to the Isles for a bag of pucks and a pick or two.
These 'new look' Devils would be firmly at the bottom of the league if not for the presence of perennial trash Detroit, Ottawa and Buffalo. Regardless, who are these guys?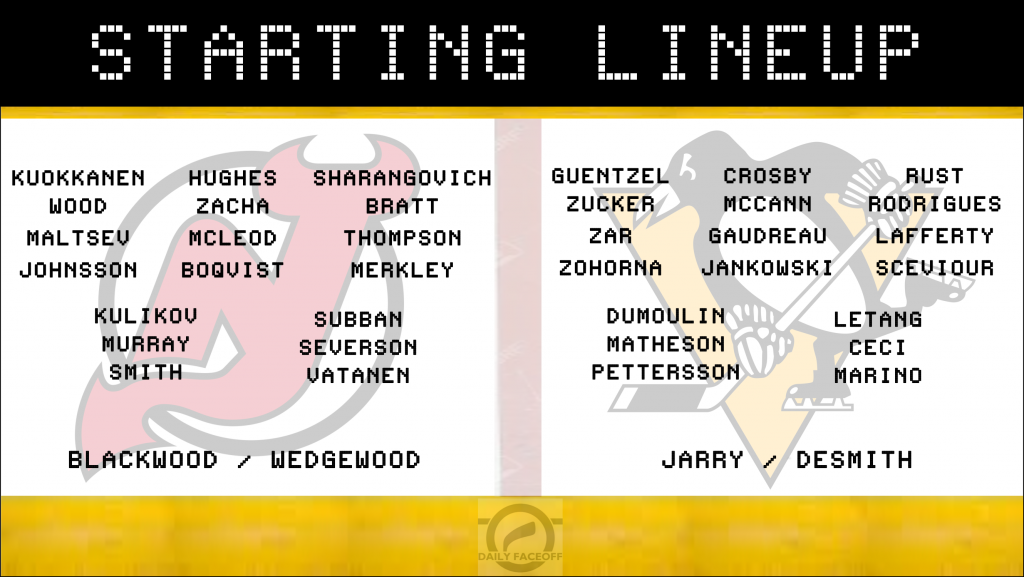 Imagine being Penis Knuckle Subban for a moment. Took a trade to New Jersey to be close to New York so that he could hang out with his babe GF… only to be dumped and now stuck in Newark. Couldn't have happened to a nicer person.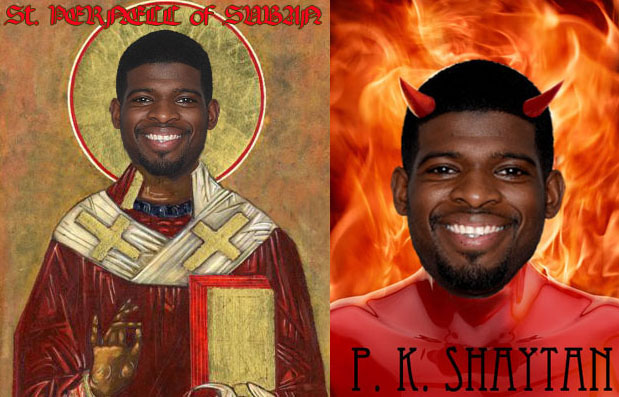 But since they're the Devils, anything is possible. And probable. Pens need to bring their A-game and take care of bidness…