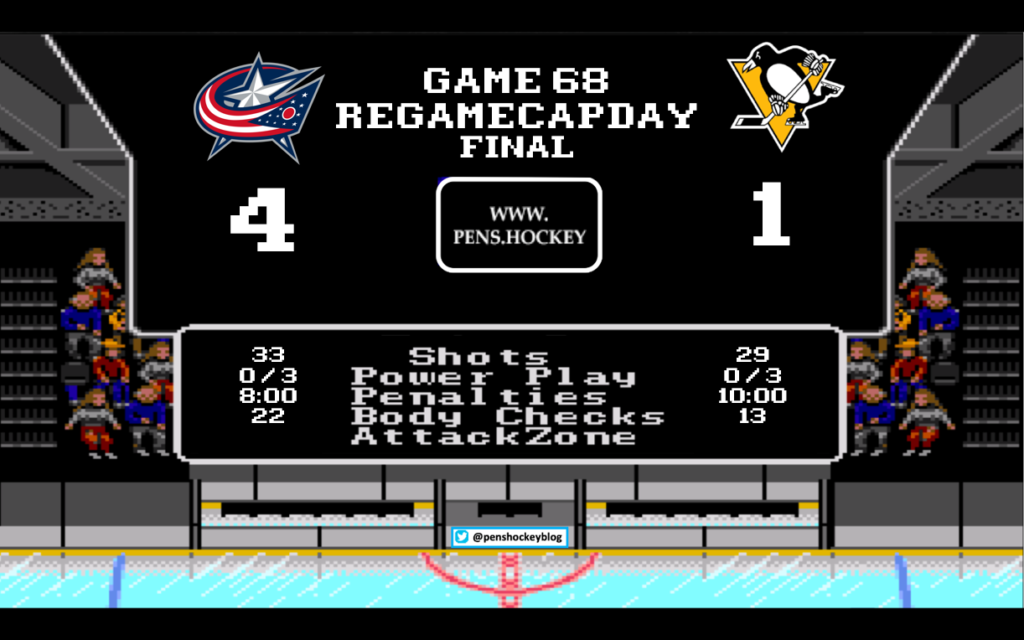 Have spanked the BJs two nights prior and made it CRYSTAL clear who was their daddy, the Pens had an opportunity to really rub it in their faces tonight and give their playoff hopes a nice hard kick into the balls.
Notably, Simon back to the first time. Why, you ask? I have no frking idea. I got into a twitter argument with some sports reporter about it who used a bunch of stats to 'prove' Simon was a good add to the line. I told him after the game that I just used my eyeballs. This, my friends, is called forskinning…
5 seconds in, Schultz with a terrible turnover deep in his own zone, and the Pens were luck to be able to recover the puck. 15 seconds later, Schultz draws the penalty. OK, then, forgive and forget.
Shockingly, the powerplay wasn't ready to start the game which was sad, because shortly after two minutes of circlejerking, the offending BJ, Kris Jenner, got back on the ice and made the Pens pay with a pretty nice shot. 0-1.
THEN shit got real. Jackets were definitely playing with the momentum and made the o-zone a shooting gallery. Murray, though, was up to the task. Like, a lot.
The boys in the booth were painting the walls in their excitement and they weren't wrong. WOW that save was a beaut.
Shortly thereafter tempers were flaring so much that they cut the commercial short just to show it. I've never seen that before but definitely appreciated it.
Coincidental minors out of that and we're four on four. But Geno drove the net and frenchy Savard interfered and took the penalty. For some reason, Errey was convinced it was a bad call, but I have no clue why. Looked like textbook interference to mine eyes, regardless, 4 on 3.
Surprising no one, nothing came of it perhaps because Schultz wasn't on the PP because he took a puck to the face. Didn't look too bad, but he ended up out for quite a while, so Petterrrrrssssssson got the nod. He actually made a nice play and had a quality SOG, to no avail.
Lots of shenanigans, lots of intensity, then finally Schultz got back on the ice, sporting a pretty messy looking upper lip. Bummer he got whacked but thank the Hockey Gods he was OK because being down yet another D-man for the rest of this game doesn't seem like a winning formula.
Blow Jobkets got their even-up call from earlier and the PK was up to the task.
More back and forth and then Boobs Jenner locked up B-Jugs stick, which apparently is NOT holding the stick, but instead 'hooking' and jeezus, I'm done, FRK THESE REFS. Honestly. I just hope that means there will be another even-up, this time for the Pens.
Stats after… nope, no stats for you. BJs had more goals, that's enough to know.

Just under two minutes in, Seth Jones trips the Snek. Would history repeat itself? I mean, the Pens had a period under their belt, their goalie had bailed them out, they had fresh ice. Surely, this would be the one…. unless ThePhil! trips on a hot dog…
That's almost funny. In other news, it's time for the coaching staff to use a new break out maneuver – this back pass to fast skater is pretty well played out. If only there were other examples out there of how to do things. You know, like 30 other professional teams that also do powerplay work. It really would be nice if that existed…
Instead, the Pens are down 0-2 and have given up their league leading 127th SHG. SIGH.
Finally, about 4 minutes later, the Pens responded with a nice little passing play and ZAR with the finish.
Aston-Reece (8) from Malkin (47), Kessel (46) – 6:39 – EV
Kessel with the nice board work so you know he was trying hard. ZAR showing that he really does belong with those two. That line should NOT change.
More hockey happened and I think it's important for me to reveal that I chose yesterday to don my Murray Saves shirt. Went out running errands – ATM, car wash, dry cleaners, Mens Wearhouse (because I like the way I look) and the Iggle to replensh my b-hole calming cream. The entire time, Murr was there with me, on my chest, saving things. I almost crashed three times, but Murr saved me. I almost bought the generic b-hole cream but then I thought about Murr and knew He would want better for me, so he saved me again. I knew good things were ahead…
And you thought the save of the year was the FIRST one. To paraphrase our own PenguinsJesus, 'truly I say unto thee, thine shot willest not goeth in' or whatever.
Again, no stats, again, who cares, BJs had more goals.
Trailing after two on the front end of a back to back… look, I'll save you the drama. It wasn't great. It wasn't terrible, though, and nobody got hurt, but it wasn't good. Just couldn't get any offense going. Just didn't have it. Maybe they were tired of free BJs. Maybe the big brother felt guilty giving all those noogies in lil bro's home barn (Pens were 11-4-4 all time in CBJ, including playoffs). Whatever it was, it just wasn't meant to be.
BjorkBjorkBjork added the insurance marker at 3:01 and Fatkidsson sealed it with ENG. GAME.
Quick thoughts: Shame the Pens couldn't make a remarkable night from Murray stand up. Shame that Sullivan insists Simon play with Sid and Jake. Bigger shame that Sid's point streak ended. Biggest shame that the Pens points streak ended. Oh well, still in playoff position for…
GAMEDAY 69(nice): Trouble A Bruin'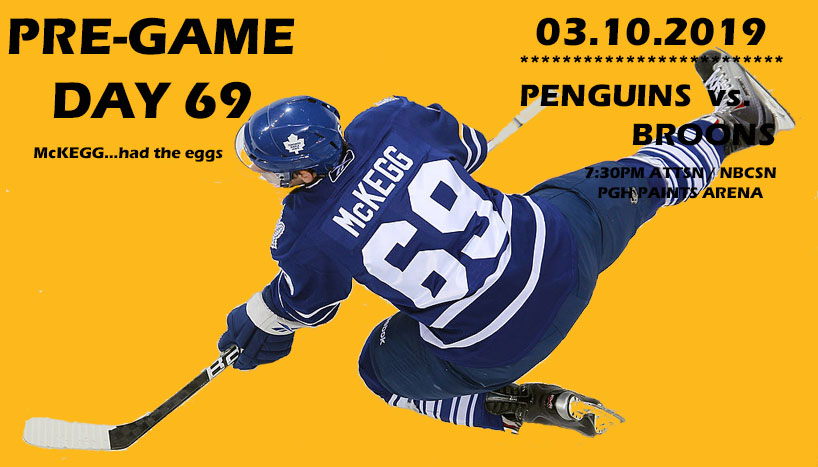 Boston just keeps winning. 15-0-4 in their last 19. The good news – streaks must end. The bad news – the Pens tend to play like shit against the Bruins. The worst news – Brad Marchand still exists.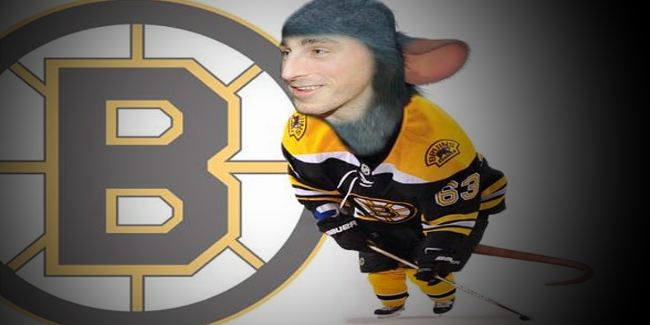 At least it's at The Taint. Sadly, it's and NBC game so prepare for Pee Air.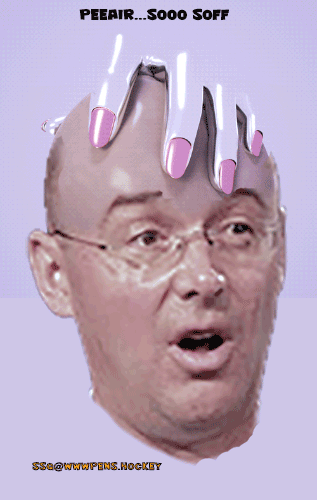 No reason not to think the Pens change their lineup, and look for DeSmith to end Murray's streak of consecutive starts at seven, which makes all the sense in the world so who knows if it happens.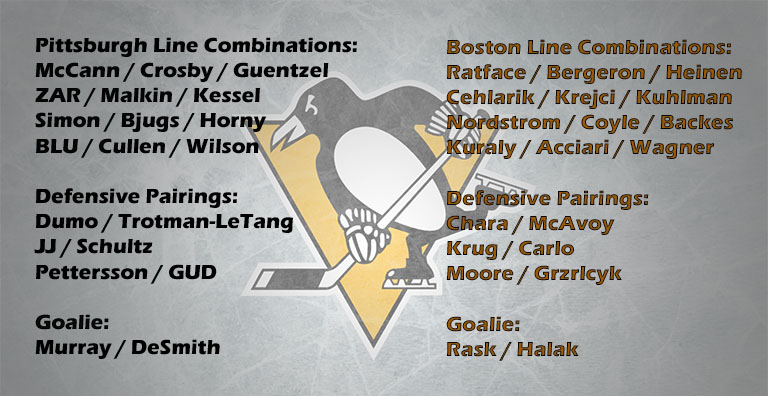 We lost an hour along with a game last night, so lets hope the Pens remember that and still get up on time. My coffee maker isn't smart enough to know that and I was NOT a happy boy this AM. I need my bourbon offset juice IMMEDIATELY.
Time to end a streak and start some new ones.
LET'S DO THIS!!!!!