"I believe Phil Kessel will be traded. It might not happen this week or this month or even this off-season. But I believe it will happen sooner rather than later," wrote Cook.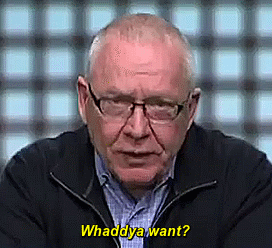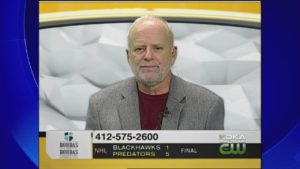 "Derp."
Great insight there… really can't argue with "hockey players sometimes get traded."  I'd quote more from him, but it's not worth disabling my ad-blockers to access the material.  Ron Bon Cookie doesn't believe Phil can stay afloat without Tocchet, who has wanted to be a head-coach again for awhile:
"I don't know how long I'll be an assistant coach. I love being an assistant coach, but eventually I'd like another kick at the can. It might not happen. There's only 30 NHL coaches. Look at Mike Sullivan, it took him 10 years to get another job. There's a lot of who you know. There's a lot of trying to market yourself. There's a lot of luck involved. There's a lot of different things. If you keep winning eventually it could happen, but if it doesn't happen, it doesn't happen. The one thing is I don't want to miss an opportunity to win the Stanley Cup and that is something this year we're really striving for. I just like the way the team has been playing the last three or four months, just need to stick with it."
Well said from a guy who has obviously learned a lot over the course of his career and various run-ins with the law.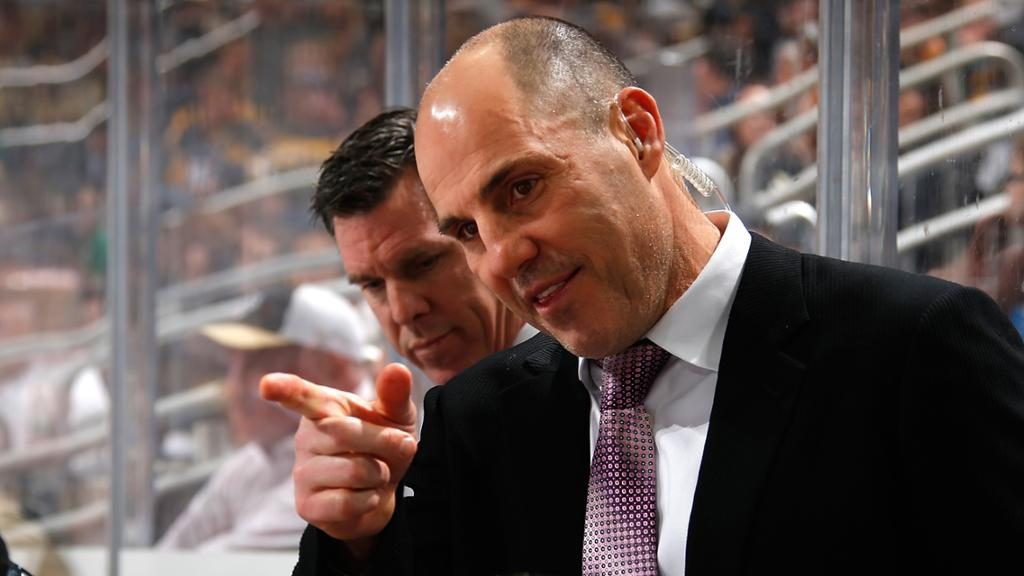 ---
Now, Ricky is on a cross-country road trip with a case of beer and roll of lottery tickets on his way to Arizona.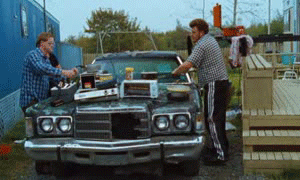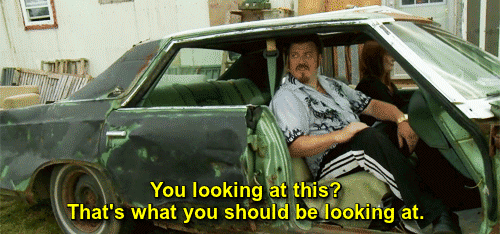 WE wish him well.
---
But HOW are WE possibly going to keep Ron and Phil happy?
That's where Miley comes in…
ENTER, STAGE RIGHT –
HALL OF FAMER
MARK 'THE WRECKING BALL' RECCHI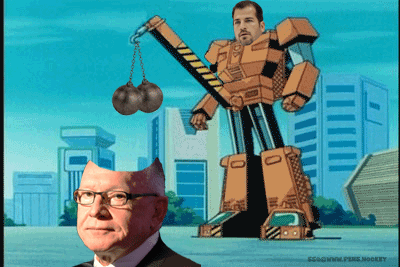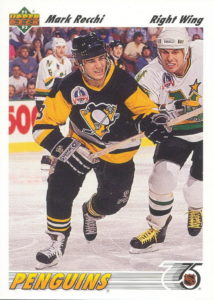 "Rick Tocchet did do a good job with Phil. Not only Phil, but other players at different times during the season when they need that one-on-one communication. That's something that Mark Recchi has done in the past, and he'll be able to fill that role. He's done some work with Phil in the past, in the first year Phil was here.

"Phil Kessel's an important part of the Penguins. He gets a lot of points. He scores big goals. He sets up big goals. The more impact players that you have, like we have, the better chance you have at winning. It may not be on a regular basis. It may come at a certain time in a series, just like it did against Ottawa – Kessel came up with a big goal in an important game.

"I don't want to sit here and say that a certain player's not going be traded at some point in his career. It's already happened to Phil. But that's not something that I foresee happening right now."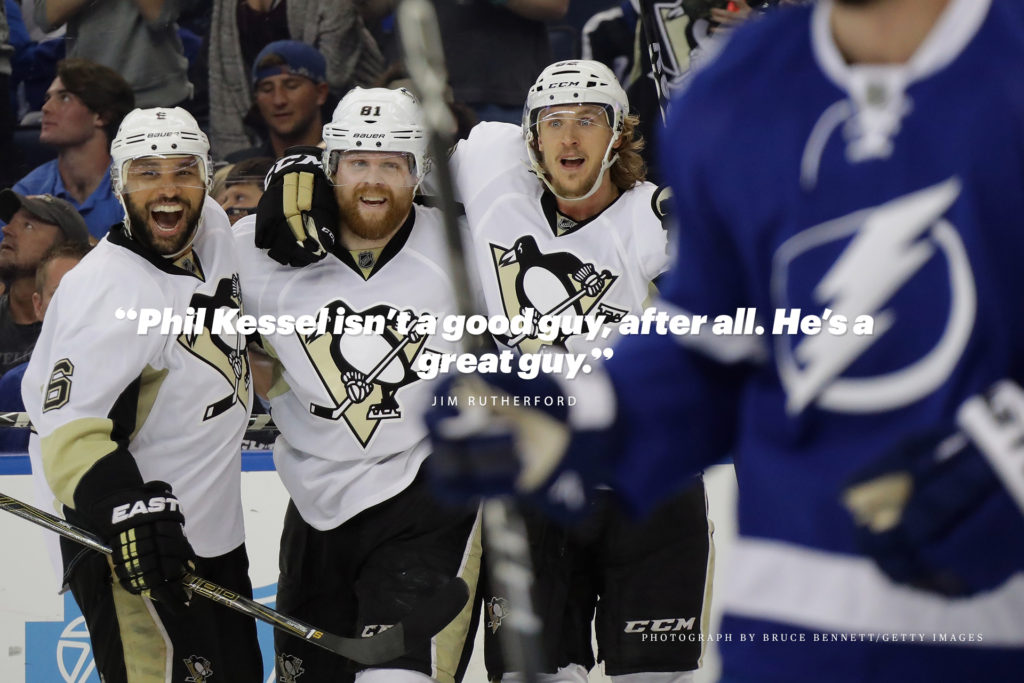 ---
"It didn't really take me long to make a decision," Recchi said. "The more I thought about it, the more excited I got. I'm really looking forward to this opportunity."
"I think he'll get instant credibility with the career he's had as a player, and that speaks for itself," Sullivan said. "Not only how elite he was as a player, but just the longevity, I think it speaks to his character, his ability to play that many years and help different teams win Stanley Cups and play different roles. I know our players have so much respect for him already."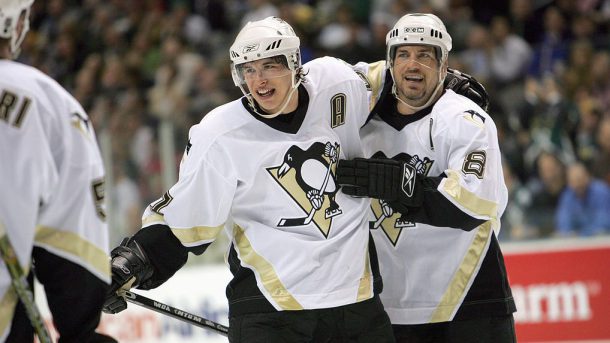 Awards and Achievements
– Inducted into the Hockey Hall of Fame in 2017
– Member of five Stanley Cup winning teams: 1991 Pittsburgh Penguins, 2006 Carolina Hurricanes, 2011 Boston Bruins and the 2016 and 2017 Pittsburgh Penguins as a Development Coach.
– Selected to seven NHL All-Star Games: 1991, 1993, 1994, 1997, 1998, 1999 and 2000
– Named the MVP of the 1997 NHL All-Star Game
– Named to the 1992 NHL Second All-Star Team
– World championship`s gold medalist 1997
Records
– Second longest span between Stanley Cup wins (1991–2006), at fifteen years.
– His 123 points (53 goals, 70 assists) in the 1992–1993 season is the Flyers regular season scoring record.
– Oldest player to record 5 assists in a game on March 1, 2009, at 41 years, 28 days.
– 13th player in NHL history to score 1,500 points during his career.
– Oldest player to score a Stanley Cup Finals goal on June 6, 2011, at 43 years, 126 days.
– 3rd oldest player to win the Stanley Cup, after Chris Chelios (46), and Lester Patrick (44).
– One of only eleven players to win the Stanley Cup with three different teams.
– The 8th player to win a Stanley Cup in 3 different decades (1991, 2006, 2011).
*Awards & Records via Wikipedia
Both Tocchet and Recchi have made significant contributions to the Pittsburgh Penguins and ice hockey, in general, over the course of their lives.  WE fans see that.  WE appreciate that.
Phil needed a home to grow in, and the Penguins made that happen.  He has since cemented his status as a Pittsburgh Legend.  After back-to-back CUPS, I think WE are doing just fine, and I don't give a damn which Stanley Cup Champion coaches him.
---
https://www.youtube.com/watch?v=5XP3LL5VA88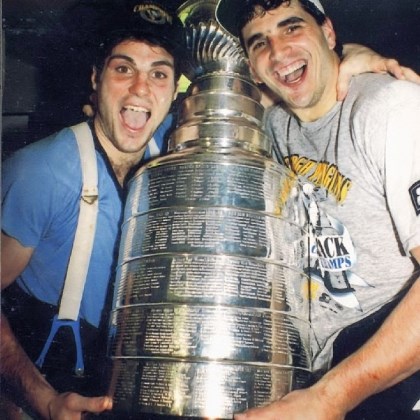 I'm hungry for a THREE-PEAT!