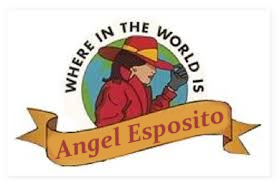 Based on a Cblog discussion with Rad and THE!66thDF I wanted to see how the Pens first round draft picks panned out.  Right up front, it's clear that outside of the top 5 or so players in each draft there is no guarantee that a player will turn into a productive NHLer.
The primary metric involves games played and points scored.  That's why we draft players, it's apparently not why the Oilers draft players, but that's a different article.  We want to get players who will soak up minutes and contribute, offensively or defensively, to the teams success.  I didn't dig too deeply into playoff stats because for most of these players it didn't ever come to that.
On one hand the draft is an opportunity to get cheap talent in a salary cap regime.  It's difficult to have sustained success without finding some bargain players, and the draft is the primary means teams use to fulfill that end. Don't believe me?  Just sign every player to a 6 year 5 million AAV deal and ask Columbus.
On the other hand, the draft is little bit of luck.  And there is no guarantee that a player drafted high will be a good choice as compared to those below him, looking at you Nail.
We can't go back and draft again, though I did include the players who were still available when we made our pick.  This is a little FYI, a little FU Shero, and little proof that scouting is inherently unreliable.  The 25 or so teams that had picks passed on P.K. Subban in the first round, including MTL.  The point is nobody can really see the future and the failure to do so is not specific to the Pens.
Looking at the period from the 2006 draft to the 2013 draft was my starting place.  I intentionally ignored 2014-2016 because it's just too soon to tell.  FYI Kasperi Kapenen has played 9 games for TOR 0 pts, -3.
One thing this piece doesn't address is the "collateral damage,"  the AHLers and prospects.  Guys like Adam Clendening who get passed around more than your mom at a  houseboat party on the Fourth of July. It's simply too much to track and for the most part the AHLers aren't contributing to the GP and P metric anyway.
2006 Jordan Staal #2 overall.  431 GP for Pit, 248 points, +53
(-18 in his first season as a Cane, ouch).  Notable players still on the board, Jonathan Toews, Phil Kessel, Nicklas Backstrom, Derrick Brassard, Kyle Okposo, Michael Frolik and Nikolay Kulemin.  I wouldn't blame you if you stopped reading after "Toews." What a dik punch to miss the opportunity to run Crosby, Malkin, Toews down the middle.  But it didn't happen and Staal was a very useful player for us.  While Toews might have made us a powerhouse for 3 years, I don't see him playing as many games in a Pens uniform as Staal did.
2007 Angelo Esposito drafted 20th overall.
At 27 Esposito has yet to play an NHL game.  He's played only 124 games at the AHL level tallying 38 points, though he's spent long stretches of his career in Europe.  Notable players still available when Esposito was drafted, Max Pacioretty, Mikael Backlund and P.K. Subban.  Fun fact – Eric "top six" Tangradi was drafted 1 pick ahead of Subban, 42nd overall. Nice work Anaheim.
The Pens traded Esposito's rights along with Colby Armstrong, Erik Christensen and their 2008 first round pick for Marian Hossa and Pascal Dupuis. See 2008 commentary.
2008 No Pick (Traded to Atlanta in Dupuis/Hossa deal).
Atlanta drafted Daultan Michael Leveille with the Pens pick, 29th overall.  Leveille has primarily been an ECHL player, playing 5 games 1G 1A in the AHL last year.  Notable players still on the board after the Leveille pick, Roman Josi (38), Patrick Weircioch (42), Justin Schultz (43) and Derek Stephan (51).
The Pittsburgh Penguins' first-round pick went to the Atlanta Thrashers as the result of a trade on February 26, 2008 that sent Marian Hossa and Pascal Dupuis to Pittsburgh in exchange for Colby Armstrong, Erik Christensen, Angelo Esposito and this pick.
2008 Commentary: Its fair to say that Esposito was a bust.  Its also fair to say the Thrasher's didn't make the best of the 2008 pick they acquired in the Dupuis-Hossa deal. Dupuis went on to play 452 games for the Pens over 9 seasons. He totaled 247 points with the Pens, notching more than 20 points in every full season he wasn't injured.  His name is on the cup twice as a Penguin, and he's Pascal Dupuis.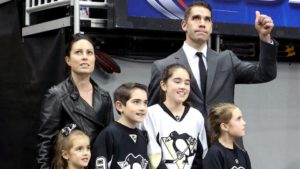 If this pic doesn't choke you up a little, you should go in the bathroom and rip your own dik off. (Disclaimer: ripping your own dik off may cause side effects, please consult your physician to find out if you are healthy enough to be dickless).
Hossa had 26 points in 20 games during the '08 playoff run, to go with 10 points in 12 regular season games in a pens uni.  There can be no dispute that Hossa bolstered the 2008 cup campaign.  There can be no dispute that he's a suitcase made of rotten uterus. I like the Esposito + a first rounder for Dupuis and Hossa.  But as discussed below in the Iginla/Morrow trades, its not a great plan to trade first rounders for rental players.  In this case though the Pens managed to re-sign Dupuis, and considering the careers that Armstrong, Christensen and Esposito had, it looks like a really good deal in hindsight.
The Dupuis/Hossa trade didn't win a cup in 08, but it yielded valuable games played and points.  It also got the pens to the SCF, which arguably set the table for the 2009 win.
2009 Simon Despres  30th overall.  144 GP for PIT, 33 Points, +27.
Traded for Ben Lovejoy, 86 games for Pit 13 pts, +2. Notable players still on the board after Despres pick, Ryan O'Reily (33), Jakob Silfverberg (39), Brian Dumoulin (51) and Dmitry Orlov (55)
I always liked Despres, and it's sad that his career has been derailed by concussion issues.  This was a totally acceptable draft and trade.  No one is winning GM of the year for this one, but getting a serviceable D with the last pick of the first round probably beat the odds.
2010 Beau Bennett picked 20th overall. 129 GP for Pit, 45 points.
Notable players still on the board after Bennett pick, Evgeny Kuznetsov (26), Emerson Etem (29), and Justin Faulk (37).
Bennett's stats are comparable to Melker Karlsson (undrafted), or Mikhail Grigorenko (drafted 12th overall).  The problem is Karlsson played his first NHL season in 2014 and Grigorenko was drafted in 2012.
The Bennett pick is a classic example of how scouting doesn't see the future.  It's hard for me to say that Kuznetsov would be objectively better when we picked Bennett.  But 129 games in 6 available seasons is not going to allow a player to learn the NHL game.  Put another way, we had Bennett for 492 regular season games, he played in just over 25% of them.
2011 Joe Morrow drafted 23rd overall. 0 GP for the Pens.
Traded to Dallas for Brendan Morrow and a 2013 fifth round pick, and our third round pick in 2013.  Brendan Morrow – 15 gms with Pit, 14 pts. Notable players still on the board after Morrow the pick, Vladislav Namestnikov (27), Luke Glendening (36), Brandon Saad (43) and Nikita Kucherov (58).  Joe Morrow should never have been a first round pick.  I know Shero loves the D, and he must have loved giving fans the D because this was a bad draft choice.
2012 Derrick Pouliot drafted 8th overall. 57 GP, 14 pts, -7.
CAR's 1st round pick for Jordan Staal.   Noteable players who went in the first round the after Pouliot pick, Jacob Trouba, Filip Forsberg, Cody Ceci, Tomas Hertl, Olli Maatta, Andrei Vasilevskiy.
Olli Maatta also drafted in 2012, 22nd overall.  179 GP, 58 pts, +41.
The Jordan Staal deal was a good deal.  We took a #2 pick, got 6 seasons of iron man (431 games) hockey, 248 points and reliable third line, Selke nominated play.  The Pens turned that into an 8th overall pick for a player who didn't want to play in Pittsburgh anymore.  If Hary Buttman called you up and said the league would spot the Pens 0.57 pts per game for six years, and all we had to do was drop 6 places in the draft, you'd probably take it.  Not to mention we got Brandon Sutter and Dumo in that trade too – thank you very much Mr. Rutherford.  Dumo and the 1st rounder would have been a fair price for Staal.  Sutter was a nice bonus, playing 129 games and scoring 45 points ticking at about 0.35 P/PG.  Not quite as good as Staal, but very serviceable.  Then Sutter was traded for Nick Bonino and we know how that turned out.  The 2012 draft was lined up to be an A+ five gold star performance for FGMRS.  Then with the 8th overall pick the Penguins selected Derrick Pouliot.  Nice kid, tries hard, but not a good use of that pick.
All in all though, this is exactly the kind of drafting and trading that sustains a franchise.  Pick a player, get games and points out of them.  Then turn that player into three NHL players, well ok, 2 and a half.
2013 No pick, traded to Calgary for Jerome Iginla.
Calgary drafted Morgan Klimchuk.  The 2013 draft has to be the most useless draft class in the past 20 years, out side of the top five which had Nathan MacKinnon, Aleksander Barkov and Jonathan Drouin. Though it may be too soon to tell on some of those guys.
Trading Joe Morrow and the Pens '13 1st round pick for Iginla and B. Morrow can be evaluated two ways.  First philosophically, the "win now at all costs" mantra was written all over this.  Whether it was Shero or management pressure, there was no doubt that Pens were willing to swap the future for goal scoring (in Iginla) and leadership (B. Morrow) in the present.  That decision was untempered by reason.  Both Iginla and Morrow were rental players who the Pens could not afford to re-sign.  It wasn't just a decision to trade the future for a chance at the cup in the next two or three years.  It was two first rounders for a chance at the cup in the next two to three months.  This is poor asset management, to borrow a phrase, and in retrospect looks totally desperate.  I think this trade was philosophically faulty.
The other way to evaluate it is in actuality.  Iginla and Morrow failed to help the Pens win a cup.  Though its hard to blame them with Iginla being displaced from his natural wing and Morrow demoted.  As a fan it was fun, big splashy deadline moves for big name players, but it just didn't work. Unlike the Dupuis/Hossa trade, which is basically the same deal, we weren't able to re-sign Iginla or Morrow.  Which made the Dupuis trade actually work.  The Morrow/Iginla trades were not good for the franchise, plain and simple.
Ok, so how have other teams done?
Are the Pens an anomaly or are we keeping pace with other contenders.  For this section it's too cumbersome to take apart the trades.  If the assumption is, a team drafts a player to play on that team, then how many players drafted by that team are still playing for them? The Pens had 7 picks from 2006 to 2013,  which yielded  two drafted current roster players, Maatta and Pouliot.  I know I know, Dumo came in the Staal trade, but we didn't draft him.
In that same period the Kings had 8 picks, 1 of which has never seen NHL action.  Jonathan Bernier, Colten Tuebert, and B. Schenn were all traded.  Hickey was waived.  Drew Doughty, Trevor Lewis and Tanner Pearson are all still Kings.  Its hard to think Trevor Lewis lives up to his billing as a 17th overall pick, playing 349 games with 71 points.  Doughty is a piece of shit, but he's a prolific  piece of shit, 524 gms, 267 pts.
Chicago had 9 picks from 06-13, with at least one pick in every one of those years.  Jonathan Toews and Patrick Kane are the most notable.  Ryan Hartman and Mark McNeill are are still in Blackhawks organization.  Kyle Beach and Hayes did not resign with the Hawks. Olsen, Danault and Teräväinen were all traded.
Amazingly the Bruins had 7 picks from 2006 to 2013 and Pastrnak is the only remaining mainstay from those picks. Seven 1st round picks yielding 1 roster player? Yikes. The Bruins traded Phil, Seguin, Colborne, Dougie Hamilton and Caron.  And while its clear that they drafted pretty decent players for a number of years, they failed to keep the best of them.  Bizarre stuff, I have to wonder how Chiarelli still has a career.
In short, the pens are drafting on par.  Its clear though that the chance of drafting NHL caliber players in the bottom half of the first round is less than 50%.  But without high 1st round picks, championships must be built on trades.