The Penguins entered this game on a six game winning streak, and Boston just felt like the team that would end that, because Boston isn't good for anything but ruining fun. Unfortunately for Boston, their hockey oganization is a ghost of what it used to be but they are in the Vancouver Canucks zone of just competitive enough to not go full rebuild mode. Mike Sullivan benched Fehr for the 4th straight game, so don't hold your breath on him being on the roster much longer. Mike Sullivan also proved that Matt Murray is the number one goaltender by rightfully starting him in 4 straight. If you were able to put the game on mute so you didn't have to hear which highschool player XXXXX's sister's neice went to when he saw hockey for the first time, it was an enjoyable game.
The game started off with a lot of speed and back and forth play. NBCSN was thankfully there to remind us that the Bruins don't suck or something. Pierre McGuire couldn't believe that Brad Marchand was able to score without being on Crosby's wing, as he let a shot go that snuck through Murray. Not the best first goal to give up in the world, but since the Penguins are defaulted 4 goals right now it may be alright. Will the real Justin Schultz please stand up.
Justin Schultz (5) assisted by Crosby (12) & Sheary (10) @ 12:49
Two minutes after the Bruins scored we saw a similar play unfold: Conor Sheary with a great move at the blue line to simply pass the puck to Crosby for a clean zone entry, Crosby cross ice to space to Schultz while Hornqvist drives two Bruins away from Schultz as he heads to the net. Justin Schultz is shooting into a soccer goal at this point.

The Bruins have always been a team that gets bodies to the front of the net, and it has worked for them for years. Matt Murray makes some big initial saves but without a defender strong enough to clear the scrum David Krejci was finally able to put the puck in and the Bruins took a 2-1 lead. That's alright, it's okay, because Nick Bonino's beard is here to stay. Three minutes after the Bruins took the lead Nikki Bones and the Gang Bang got lit.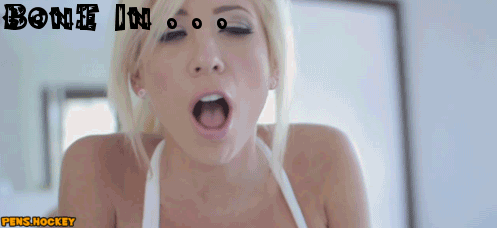 Nick Bonino (5) assisted by Daley (8) & Murray (2) @ 9:47 PPG
What an outlet pass by Daley. Dominic Moore still doesn't know where Bonino went with that fake pass. Matt Murray now has as many assists as Eric Fehr
The Pens enter a third period tied, so they were probably a little confused initially. Since they didn't have to come back from a 2 goal deficit they didn't score twice in the first 3 minutes, and since they didn't have a lead they didn't score in the first five. So they waited until getting a powerplay opportunity, and didn't waste it.
Conor Sheary (8) assisted by Dumoulin (6) & Schultz (11) @ 9:02 PPG
I can imagine Sheary and Crosby staying after practice one day and Sid just teaching Conor how to pull off this shot. Brian Dumoulin is slowly coming back to the form we saw him in in May and June, just a great pass here. In a tight checking game the Pens cash in on 2 powerplays, yes please.
I mentioned in the gameday post that David Pastrnak has been scoring a lot of goals recently. With just under 7 minutes left in the game an innocent puck goes behind the boards and Murray goes all Carp-Andre Blurry on us, resulting in a desperation save attempt by Bonino which failed. Some people got all mad at Murray, some people need to realize he made 44 of 47 saves which is a 93.6% save percentage (Fleury is currently at a .900 on the year, which equates to 4.7 goals, so call it 5, being allowed in this one). Conor Sheary with a break away in the final minutes but Tukka Rask decided he is still pretty good at this whole goalie thing.
3 on 3 for life. Many coaches fail at their jobs due to an inability to feel out what works within the team. With this roster it would be easy to throw Crosby-Malkin-Letang out in overtime. Not Sullivan. Malkin-Rust-Schultz. Not many coaches behind the Penguins bench in this same situation opts for that line in the second minute of overtime. Not many coaches get this win.
Bryan Rust (8) assisted by Malkin (21) & Schultz (12) @ 1:24
Another beautiful pass by a defender leads to a goal, as Schultz collects his third point of the night. Malkin with all the trust in the world in Bryan Rust just chips it to space, and Rust takes a chance with the puck being on edge that Rask won't be able to pick it up, spoiler alert, he was right.
GAME
Thoughts:
Since making changes to the powerplay it has been scoring at a much more acceptable rate, 50% in this one. That will win you a game or two
Matt Murray with a huge night going toe to toe with Tukka Rask. Rask had a really good game with some huge saves, but Murray won the duel
Justin Schultz is quickly playing himself out of Pittsburgh, so just enjoy his turn around and maybe we can all remember that when a player "sucks" on a sucky team it may be worth throwing a third round pick at
Crosby with a point in 9 straight, but he isn't the best in the world since prastrbitch scored and Crosby didn't
Does Bryan Rust have a nose for scoring big goals or what? He's like a modern Max Talbot but with talent
The Bruins had the lead for 5 minutes in this game, get out of here Boston
If Fleury can play up to par in one of the back-to-back games coming up, the goaltending debate may finally cool off.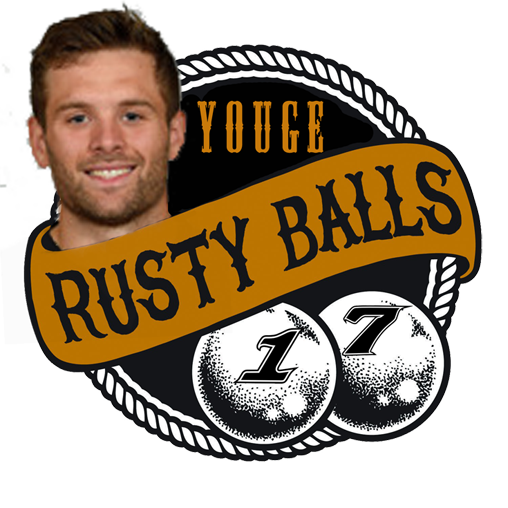 Keep em polished!
4) "Keep coming, I'll take that all day long." -- Pierre (45%, 14 Votes)
5) "You do the Fappin, I'll do the Tappen" - PPYM (39%, 12 Votes)
2) "Get the money makers going." -- Eddie O (6%, 2 Votes)
3) "Chara give him a rough ride in the corner." -- Eddie O (6%, 2 Votes)
1) "He's the hottest." -- Doc (3%, 1 Votes)
Total Voters: 31

Loading ...