The following words were written by El_Wray however due to his status on our "no fly list" he could not post this himself. Please enjoy.
We continue our jaunt down memory lane with this recap of the 2001-2002 season. Peppers and I both liked the idea of recaps for old seasons, and I told him I'd show him mine if he showed me his. I took a few weeks off of the blog to get settled into my new job during the hockey downtime only to find out that he'd already whipped his out and I'd left him flapping in the breeze for a while. Well, I'm not going to welch even though his is probably longer.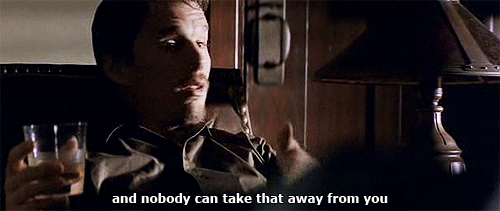 I'm going to do my best to paint a picture of the season and take you through from start to finish. However, I'm at a bit of a disadvantage because unlike Peppers and Geno, I didn't come to hockey until later. I was on summer break after my freshman year of high school on that July day when the Penguins traded Jaromir Jagr. Maybe my uncle, the only hockey fan I talked with on a regular basis, called it the worst trade ever after cracking a beer during a cookout. If he did, I was probably upstairs with my friend filling up a tub of water balloons to throw at him from the roof of my back porch. My rural high school, where I returned that fall as a sophomore, didn't have a hockey team so football dominated sports talk. Here's a conversation I could have overheard in the library if I wasn't too busy scouring GameFAQs for a way to switch to a first person view after picking up a hooker in Grand Theft Auto 3:
"Dude, they're going to suck without Jagr."
"But Lemieux is back at captain, man."
"It's not 1991 anymore, dude is old as hell."
"Come on, you have a living legend passing to Kovalev, that's good enough to get into the playoffs at least."
"My favorite player is still Ron."
"Ron Francis has been a Hurricane for like 3 years now."
"Not Ron Francis, RON JEREMY!" followed by 5 minutes of laughter and high-fives.
No pun: Ron Jeremy was a big thing in my class, for reasons I still don't understand.
So it's the end of September. The rich kid is getting sick of telling everyone how great the brand-new Heinz Field is, but people keep asking him about it because they're still avoiding talking about 
September 11th
. Yeah, the Northeast Division is stacked, but the Rags and Isles didn't make the playoffs out of the Atlantic last year. The Southeast flat-out sucks (even with Jagr now on the Capitals), so if the Penguins can hang on and be one of the top 8 teams in the Eastern Conference they can let Mario go to work. The optimistic Penguins fans are saying that they're fresh off a trip to the Conference Finals backstopped by a promising young Johan Hedberg with Kasparaitis just in front of him, all led by the second coming of Le Magnifique. What could go wrong?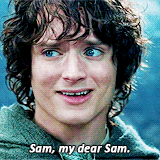 Those optimists got their first taste of bitterness after the Penguins stumbled out of the gate, dropping 4 straight games to start the season before coming away with points in the next 5. The Pens toyed with their fans like this through the first half of the season. After finishing October at 4-6-1-1 (ties were still a thing), they scored points in 12 of 17 games through the first week of December. Then they made like a Bratz doll and let it go to their heads, winning just 3 of the next 16 games through the middle of January.
The up-and-down nature of the season was more Bizaar than most, and even the staunchest fans knew that the team had Issues. As the end of January approached, the Penguins needed to neutralize whatever Toxicity was plaguing them. The team responded by reeling off 6 wins (more than the legs on a Chocolate Starfish), their longest streak of the season. At this point the Penguins were 10th in the conference and just 3 points behind the Canadiens for the last playoff spot, giving fans a sunny glimmer of hope. Then they didn't win for over a month, leaving their playoff odds and prospects Slim and Shady. After earning just 3 points in the Olympics-shortened month of February, the Penguins made one last grasp for relevance, winning 4 of 6 to start in March and looking at a stretch of winnable games against struggling Western Conference teams. But then they remembered that March of the Penguins wouldn't come out for another 3 years, and so instead of marching they fell on their faces.
For everyone counting, that paragraph had enough references to Detroit rappers and Nu-Metal groups to fill a 5-disc CD changer. Considering I listened to stuff like that on Shuffle>All for about 8 years I think I turned out pretty alright.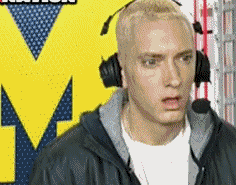 By 
March 19th
 the writing on the wall. The front office traded Kasparaitis to the Avalanche for Rick Berry (who would be a Capital by next season) and Ville Nieminen (who would score 21 points for the Penguins before playing for 5 NHL teams in 3 seasons). With nothing much to play for after the Olympics, Lemieux played just one more game before being scratched to recover from his nagging hip inury. After struggling to find consistency all season long, the Penguins finally found it; they would win just twice in their last 17 games, needing a tie against the Buffalo Sabres in the 80th game to earn their only point in April and bring their season total to 69. Not so nice. After being only 3 points out of a playoff spot as recently as January the Penguins finished the season 18 points short of a trip, tying Tampa Bay for third-from-the-bottom in the East. It was the first time 
in 11 years
 that they missed the playoffs.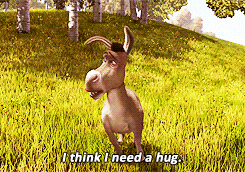 It's the end of the 2001-02 season and Penguins fans have their longest offseason 
in 11 years
 to let the doubts creep in. After reaching the ECF in 2001, powered by the emotional return of their beloved Lemieux, the Penguins have cratered to near the bottom of the East. Lemieux still scores at will, averaging over a point for every game he plays, but how much is that worth if you can only get 24 games per season out of him? Kovalev is a star, but can he carry the team? And if attendance continues to flag, does the ownership have the cash to hang on to their stars? After every season, there are always segments of the fanbase that claim the sky is falling. The seasoned fans know this is rarely the case. But after this season, you can picture those gristled fans unable to fend off those pronouncements with the same ease.
Imagine yourself as a farmer, looking out over your fields after a week with no rain. You tell yourself that this is normal, it happens from time to time and it's nothing to worry about. But then a hot wind blows through, rustling the wilting leaves and picking up enough dust that you can't see the horizon. And a tiny voice inside you tells you what you already know in your gut: it's about to get very, very dry.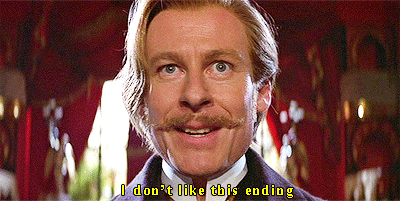 Final Stats and Other 2001-02 Things
The Pirates played their first season at PNC Park, losing 100 games in their 9th straight losing season.
The Pittsburgh Steelers played their first season in Heinz Field, going 13-3 before losing the AFC Championship at home to the Patriots.
The Winter Olympics were held in Salt Lake City in 2002. Lemieux captained team Canada to a gold medal, their first in 50 years, in the only Olympics he played in during his hockey career. He finished second in scoring on the team, capping it off with an incredible "assist" on the goal that would kill Team USA's only lead of the game. But of course Pittsburgh Media gonna Pittsburgh Media and instead of congratulating him for a career capstone they demanded he apologize for prioritizing Team Canada.
The Carolina Hurricanes, the only team from the Southeast Division to make the playoffs, represented the Eastern Conference in the Stanley Cup final where they were eliminated by the Red Wings in 5 games, earning One for the (Second) Thumb.
Alex Kovalev led the team in goals (32, T-19th in the league), assists (44, T-28th) and points(76, 11th). Future Penguin Jarome Iginla paced the league for goals (52) and points (96).
Top 5 point scorers for the Penguins: Kovalev (76), Hrdina (57), Lang (50), Moroszov (49), Lemieux (31 in 24 games).
The (ugly) goaltending lines: Johan Hedberg (25-34-7), Jean-Sebastien Aubin (3-12-1)