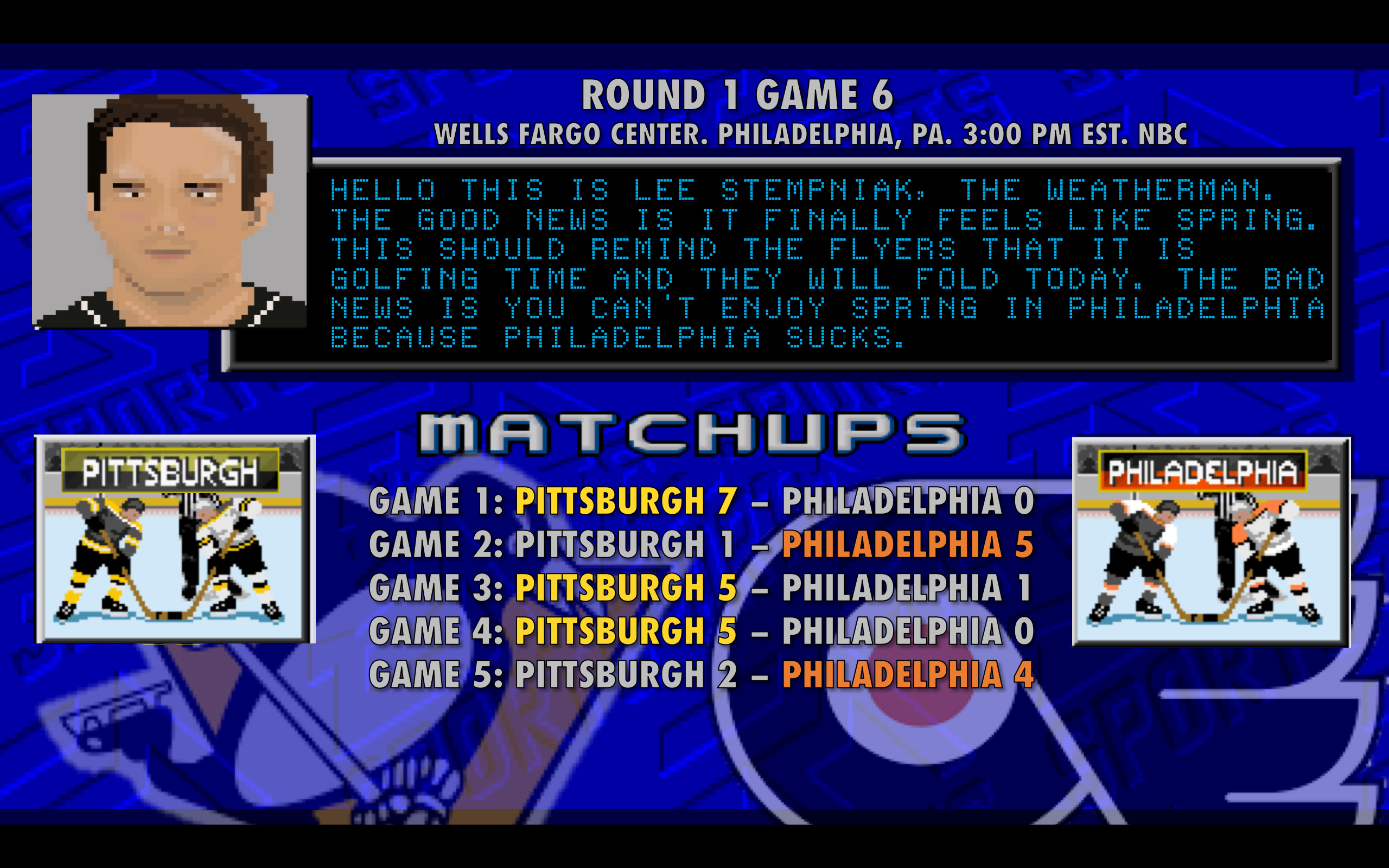 Following another stand on their head performance in The Paint Can by a Philadelphian Flyer goaltender the series shifts back to the land of the filth today for a crucial game 6. Some people are convinced that the Penguins are now done in the series. Some people think that winning a series in 6 games is worst than 5 games? If the Penguins were so darn good why wouldn't they just sweep everyone anyway? Think about all the sweeps they had in the last two playoff runs! Those were the real teams!! This team ain't shit.
–The Penguins have never swept a series under Sullivan, failures–
So how did we end up in a game 6 instead of a sweep? Pretty simple formula actually:
Brian Elliot:
Career 2.45 GAA, .913 sv %      Game 2: .971 sv%, 1 GA
Michal Neuvirth:
Career 2.67 GAA, .912 sv %      Game 5: .938 sv% 2 GA
The Flyers will need above average goaltending for two more games (making it 3 consecutive games) for a chance to win this series. In the Penguins net by the way Matt Murray is sporting a  .933 sv % and 1.63 GAA so far in the playoffs. This may be hard to believe but Murray's current GAA is lower than it has been in the last two postseasons…
So dear Penguin fans which narrative are you going to rally behind? That Michal Neuvirth, the journeyman who has been on 4 teams in 7 years and never a consistent starter suddenly becoming a Vezina candidate, or the Penguins offense that produced 3.32 goals per game in the regular season and 4 goals per game in this series will find a way to score more goals than Philly in one of the next two games?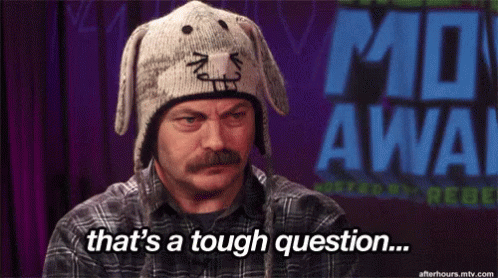 The Flyers are going to use the crowd to try to get up early and bring this thing back to Pittsburgh for a game 7. The Penguins obviously do not want that to happen and need to be ready to go. The Penguins are 15-3 in the playoffs following a loss during Sullivan's tenure, the Penguins have failed to eliminate a team in the first try 5 times under Sullivan and were successful in the next game 4 times (lost 2 elimination games to the Capitals last year before winning game 7).

According to reports the Penguins not only held a successful practice yesterday but they also enjoyed the presence of #72 in a regular full contact jersey. Following the practice Hornqvist stated that he felt really good and will see how the morning (meaning today, duh) goes.
If Hornqvist practiced I have very low doubts that he won't play today. That should knock Simon out of the lineup and give the Penguins that dominating spread of forwards that we've grown to love. Dominik Simon did an okay job in his first two playoff games, he looked better in game 5 compared to 4 but he is still the 13th best option for forwards (and probably 14th once Rowney is healthy).
This is a big game for everyone on the ice and I would look for some hard hitting by Philly to start but the key for Pittsburgh is to play North to South as much as possible to pull the Flyers out of the play. It's a big playoff moment, elimination games with a chance to become a local hero… wouldn't this be one hell of a time for Derick Brassard to do what he was brought in to do? Don't bet against it.
3:00 PM start time, no excuses, get your ass in front of the television and lets fucking go!