The Pittsburgh Penguins put two goals past Montreal Canadiens' goaltender Carey Price in Game 2 on Monday, just as they did in Game 1 on Saturday. Only this time, those two goals were enough to beat the Canadiens, as Penguins goaltender Matt Murray held Montreal to one goal. While Price has played out of this world, arguably the best goaltender in the playoffs, Murray has been right there with him and is right on his tail in save percentage and goals against average. Penguins fans may not know what to make of Murray yet, but you cannot argue with this: when the team needs him to play his best, he does.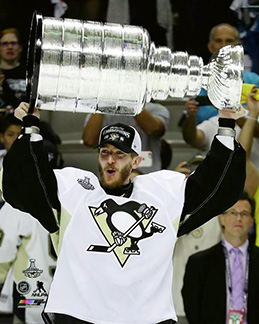 You would think that Penguins fans would be used to inconsistent goaltending by now, and just kinda roll with the punches. There isn't a goaltender in the National Hockey League that will always keep their team in the game every time he plays; it's just not a League for the Martin Brodeurs, Patrick Roys, and Dominik Haseks of the world anymore. So, to have a goaltender who can play well even on an irregular basis is fine when you're supposed to have an offense that can win games for you. The Penguins are supposed to have such an offense. That would be definitely be the case if the power play could get its act together!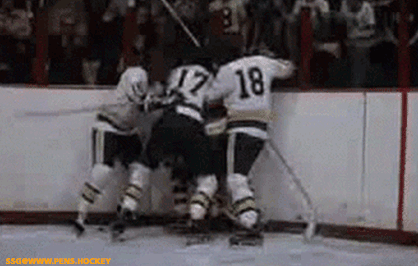 But we can start to see the Penguins strategy on even strength: just throw the puck at the net as much as you can. Pittsburgh is third in the League in shots/game and first in shot attempts, but their shooting percentage is sixth-worst in the playoffs. Often their shot attempts seem dubious at best, going wide and/or high frequently, so while they control 60% of the shots they are only +1 in goal differential. Can we bet that they will crack Price for four-plus at some point in this series?
Have a look at the player usage chart from Game 2, I wanted to show you something:
Clearly Penguins head coach Mike Sullivan isn't convinced as to which right wing should be with which center. Malkin centered with Rust at even-strength the most of anyone, but he also shared Rust with Crosby while borrowing Messrs. Sheary and Tanev from their typical centers a little bit. Funny to see Patric Hornqvist be either promoted to Sid's wing or demoted to Blueger's. This didn't happen in Game 1 (Malkin centered Guentzel and Rust, and that was it for the line jumbling), so look to see if this continues in Game 3.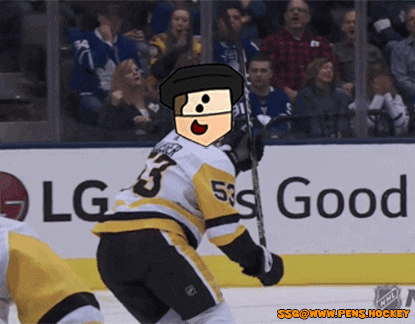 Since we know Game 4 is going to happen on Sidney Crosby's birthday (weird, fuckin' WEIRD), let's make it a double good time with a win tonight, and put the kibosh on Montreal on Friday!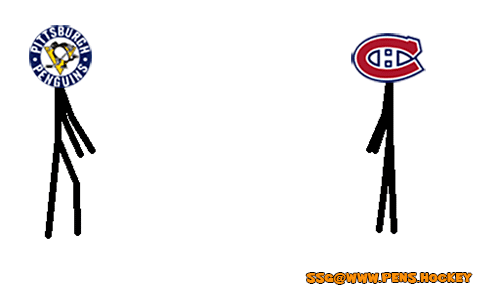 YES, HAB SOME