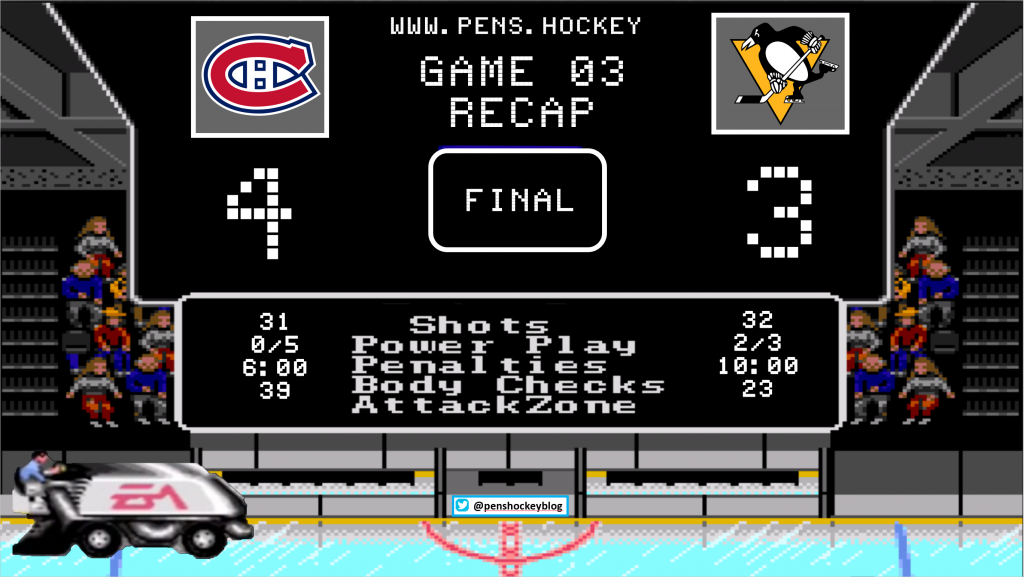 McCann was the only Pens forward without a SOG through the first two games. Sullivan had apparently seen enough and gave Lafferty his spot. 'Unfit to play'. What a silly term. I'M unfit to play. You are too, most likely. Is that why we're not in Toronto?
Anywho, let's get it going!

In the first three minutes, Gallagher re-injured his ankle and Lafferty put some dude on his wallet. Aside from that, the start was pretty messy. Pucks in the netting, lots of stoppages.
Jeezus Johnson is bad. So bad that Shea Butter Weber scored on the 3rd attempt in tight after Johnson, already on the wrong side of the ice in the O-zone because of the faceoff, fails to keep the puck in the zone. And was then flat-footed. And then took the wrong guy because he decided to switch back, even though Schultz was still on that side of the ice.
WeberGrill (1) from LickANun (2) and BuyRun (2) – 4:56 – EV
Pens pushed back, though. Sid's line managed to draw a penalty and suddenly we were faced with the thought of 1-13. BUT WAIT A MINUTE!!!
Horny (1) from Malkin (1), Crosby (1) – 8:40 – PPG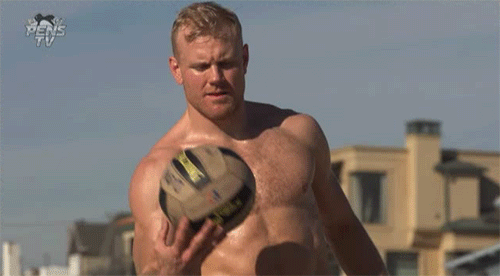 Right when I was wondering WTF Horny was doing WAYYYY over there, Geno apparently was smirking and selling his shot, and finding Horny perfectly. Nothing Price could do.
What's more the Pens drew another penalty before Horny potted the goal, giving the Good Guys another full 2 minutes. Surely they couldn't go 2 for 2…
Zucker (2) from Rust (2), Marino (1) – 9:39 – PPG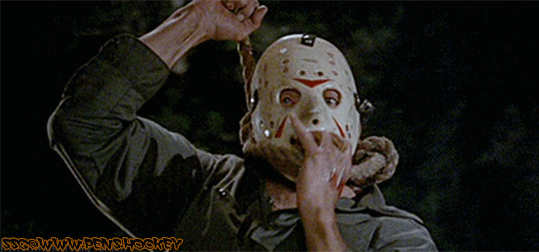 Just a really heads-up play from Rusty to move the puck to Zucker who had a wide open net. Again, nothing Price could do. It's almost like when you have 5 guys and they have 4 guys you can make life impossible for even the best goalie.
After that, it was mass hysteria. Lots of back and forth-i-ness. Lafferty using his speed. Crosby using his… Crosby-ness. Dumo getting bowled over by CockedEnema. MASS HYSTERIA, I tell you!
But ultimately, nothing much else happened aside from the Pens looking dangerous-er than The Inhabitants of Mon-Ray-All. Oh! Sheary! tripped a guy!! (sit down…. Sit down…. Oh Sheary…).
Stats after 1: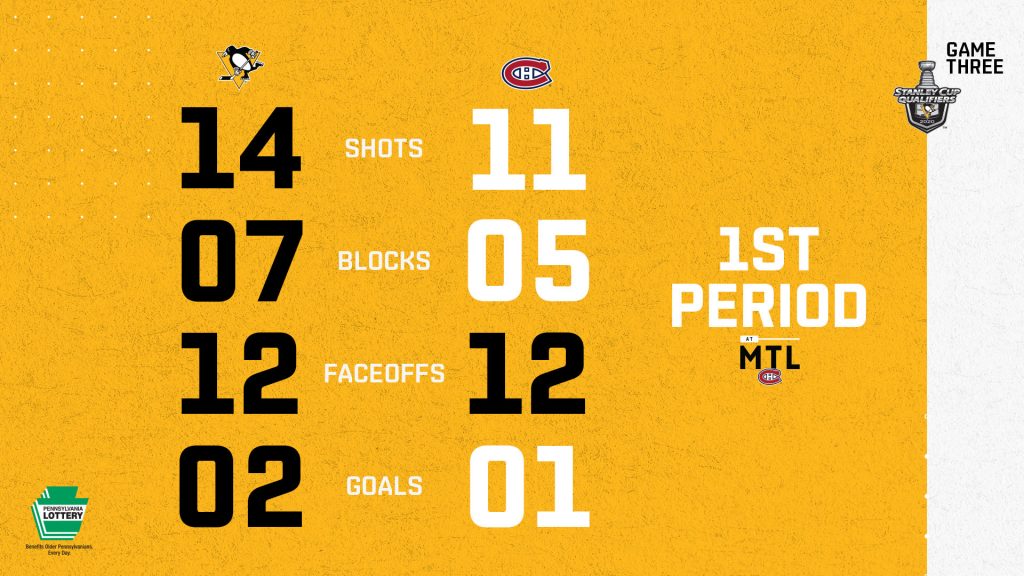 Thoughts after 1:
You knew the Pens had to convert on the powerplay eventually. Too good not to.
3rd line change in personnel results in no real change on the ice. No chemistry.
Sullivan with the challenge seemed like a reach, but shows support in Murray and takes some momentum from the Habs. I liked the move.

Courtesy of the Sheary trip, the Pens opened the period on the PK. Not a problem, as they're literally the best on the NHL since the 8th grade picnic in the playoffs.
Back to even strength meant back to the Pens owning the territorial advantage. The speed and tenacity on display are REALLY encouraging right now. The Boys are better and they know it, but they're also working harder than the chodes in red.
Five minutes in, Tanev wins a race to the puck, with ZAR and Blue hot on his heels. Speed kills, baby!
Blueger (1) from ZAR (1), Tanev (1) – 5:34 – EV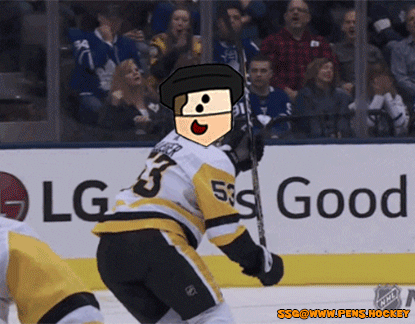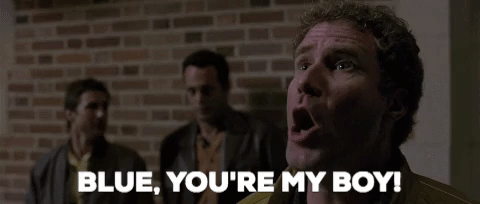 SO great to see the 4th line get rewarded for their hard work. Equally nice to see a goal from the bottom 6. Depth scoring wins championships.
A couple minutes later, the Pens with another great look, this time from the Malkin line, but Price said no. Damn that guy is good.
Lil bit later, NHL must have called the zebras who called a ticky-tack hold on The Marginal Marino.
PK kept up their perfect record, even if it cost Tanev a helluva shiner to the shin. Towards the end of the PK, Sully got Sid on the ice and he almost made some magic with Jake, because he obviously misses playing with him.
Back and forth, forth and back. Pens still looking great, Habs still pushing.
Finally, the pushing broke through, with a nice play off a faceoff win, aided and abetted by the 3rd D pairing of the Pens who just seem to have a knack for doing the not-right thing much all of the time.
DrewAnne (1) from ShaRot (1), Webby (1) – 10:13 – EV
The bounce-back shift was pretty solid, though, until Tanev checked the new kid into next week. Not great to see the guy hurt, of course, but at least it was a clean hit. Hope he's OK.
Play picked up right where it left off, Sid generating another chance, but Horny seemed to hurt his arm/wrist. So much so that he went to the locker room. Yikes.
Geno pulled a can-opener for his at least once-per-game gaffe, and the Pens were back on the PK. Yes, they're good down a man, but there is such a thing as tempting fate. As demonstrated by a CLANG to Murrays right. Phew.
So they killed the penalty, but were on their heels when…
BuyRon (1) from SillyMotorcycle (1), SheaButter (2) – 15:50 – EV
Guess who was in the wrong place? And didn't take his guy?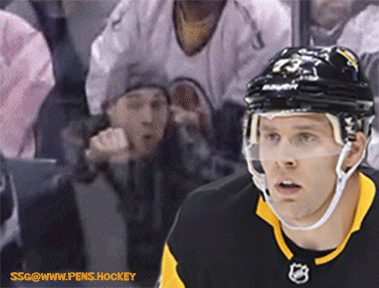 At this point, the momentum had CLEARLY shifted, and the Pens were staggered. Lots of DZ time, and looking bad at it. Murray with a couple big saves to make up for that weak 3rd goal.
Also, Horny made it back on the ice, so that's a good thing.
A little uneven-ness to close out the period, though it looked like the Pens were getting it back together towards the end and we head to the locker rooms all tied up.
Stats after two: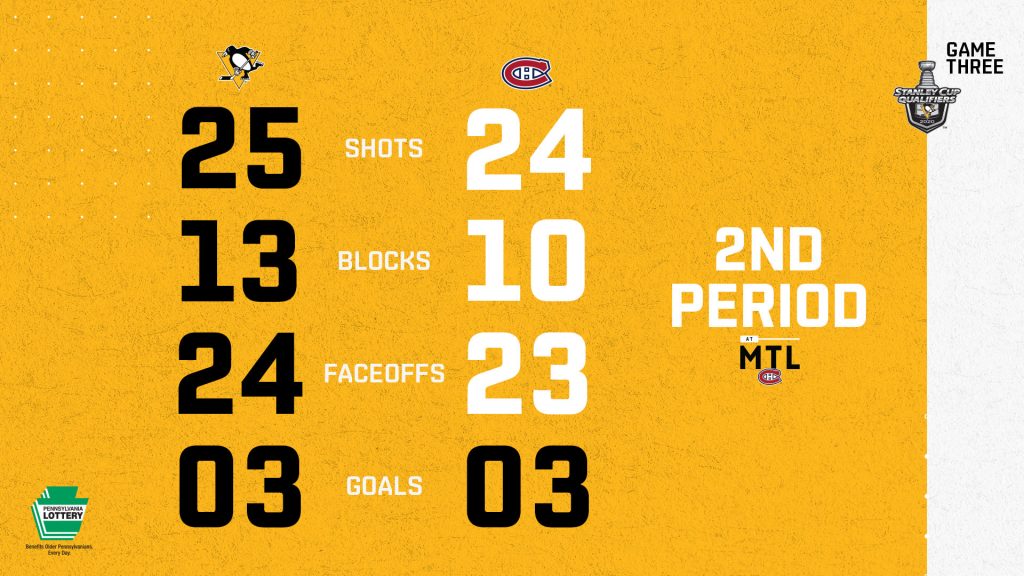 Pens start fast, as do the Habs. Thankfully, the Pens are the better team. To counter this, the zebras awarded the Habs their 5th PP of the game.
Despite this, the Habs were taking it to our guys and had some great chances, including a puck on the PP that "… changed direction more than the Kennedy Single Bullet Theory" – Zooker (thanks bud!).
Pens stayed perfect on the PK, but things went a little nuts after after that, and PeeTree pulled a snipe that… well…
PeeTree (2) from ChaRot (2), DaNO (2) – 5:33 – EV
Perfect location, but Murray simply can't let that in. He couldn't let the last one in, either, but he did, so he HAD to stop this one, but he didn't. 3-4 on 3 unanswered goals. Woof.
The next 10 minutes were a painful demonstration of how a floundering team can't seem to do anything right. Can't get out of the DZ. Can't get into the OZ. Can't finish a play. Can't clear the crease. Can't stay on their skates. It was a major woof fest, and that's without any obvious massive gaffe from Johnson.
Just bad hockey. Confused players, no direction, no fight. And Johnson still getting regular shifts.
With 3:32 left, the Habs get called for a hook and a potential ray of light shines down. The proverbial turkey was indeed on the proverbial table. This is literally the only proverb I know, though I am definitely pro-verb, in general. I like to do things.
First 42 seconds reminded us all of the PP that went 1 for 12. Then a good look. Then they pulled Murray for another attacker… until they didn't. Weird. Anyway, Pens lose the FO and have to go fishing. Then they really DO pull Murray for 6-4, but nothing doing. PP ends, 6-5, Pens get a shot, but nope and the Habs ice it. One minute left. No time out left.
Give them credit – the Pens pushed hard. But nothing came from it.
Game.
Thoughts:
If Johnson plays another game, my opinion of Sullivan will go down several notches
Murray… woof. Jarry has to get the net on Friday, right? RIGHT???
Pens got cocky and took their foot off the gas and paid for it.
Has anyone seen Patrick Marleau?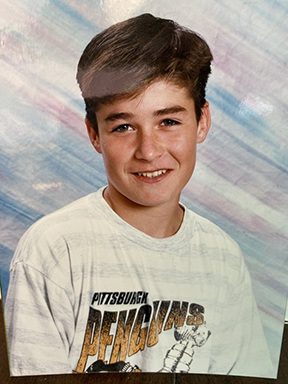 Loading ...