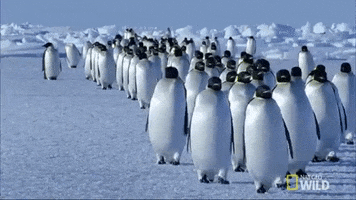 Greetings everyone! I hope you all had a nice summer. Here in Springfield, MA, it was an abnormally-hot June, an abnormally-rainy July, and a normal August, complete with a tropical storm that was largely a whiff here. We went on vacation in Maine a few weeks ago, which actually isn't a vacation with a two-year-old and a four-year-old in tow, but we were able to mostly make the best of things. Speaking of the four-year-old, I remember it just like yesterday that I was celebrating both his birth and the Penguins' second-straight Stanley Cup in 2017, and in one week he's going to be starting preschool. Time is a son of a bitch.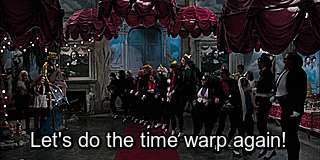 Now we are approaching my favorite time of the year, autumn, and likewise the beginning of the 2021-22 NHL season. For the Penguins as a franchise, this season figures to be a pivotal one, as at its conclusion it will be five years since the last time Pittsburgh won the Cup. I remember Bill Simmons saying years ago that when a team wins a championship they are thus indemnified from criticism for five years. So, here we are, entering the fifth season since the second of those back-to-back Cups, and for the most part that embargo on criticism has been largely ignored in the prior four years. Understandably so, when the team has had an all-in mindset and a general manager who was not very stingy when it came to using his assets and salary cap space.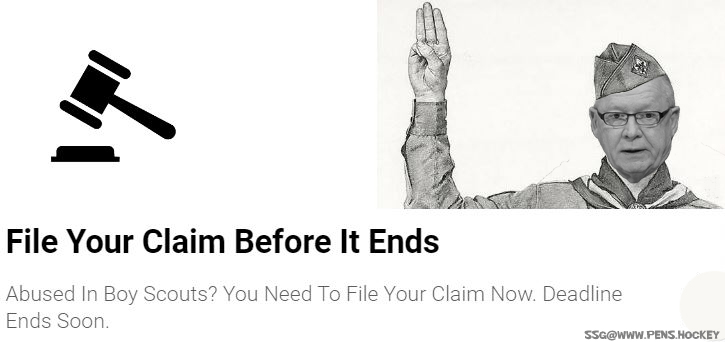 But that general manager, Jim Rutherford, left the team in a huff this past January, and the new GM, Ron Hextall, has had a mixed tenure so far. The team once again flamed out in the first round of the playoffs, again at the hands of the New York Islanders. He traded away a versatile and young middle-six forward in Jared McCann to the Toronto Maple Leafs in return for former prospect Filip Hallander and a late-round draft pick. (What a weird move. Patrik Allvin, the head of European scouting, must really love the shit out of Hallander. And then Toronto GM Kyle Dubas doesn't protect McCann from the expansion draft, and the Seattle Kraken take him. Somehow Hextall ended up winning that trade!) Pittsburgh also lost bottom-six winger Brandon Tanev to the Kraken. With the added departure of defenseman Cody Ceci, Hextall had a few big holes to fill this offseason. He replaced the two forwards with Brock McGinn and Danton Heinen…big meh energy at the moment, but we'll see how they work out. As for Ceci, looks like for now Chad Ruhwedel and Mark Friedman, Hextall's biggest acquisition from last season, will platoon in that sixth defenseman spot.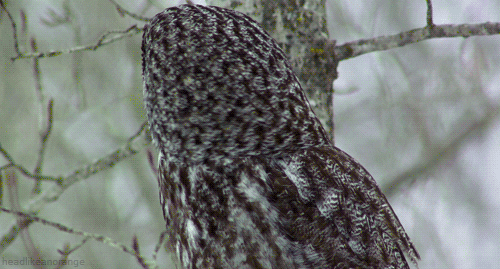 The biggest non-roster move of the offseason, and potentially the biggest overall, was the dismissal of Mike Buckley as goaltending coach. After the 2017 Stanley Cup, then-goaltending-coach Mike Bales was among others who left Pittsburgh. I can only imagine how hard it would be to fill the shoes of a goaltending coach who saw his charges help backstop the team to two straight Stanley Cups, but all Buckley had to do was see his goaltenders play stably. That did not happen. He might have been single-handedly responsible for the train wreck that has become Matt Murray's career, and if he wasn't fired this past offseason he might have had the opportunity to do the same to Tristan Jarry. Hextall gratefully decided to replace Buckley, and we'll see how things go with Andy Chiodo, another former Penguins goaltender drafted in 2003 (see: Fleury). Jarry and backup Casey DeSmith have previously demonstrated that they can be good, in fact very good goaltenders at times, so Chiodo just has to make sure the goaltenders play stably, and the overall team's results should improve.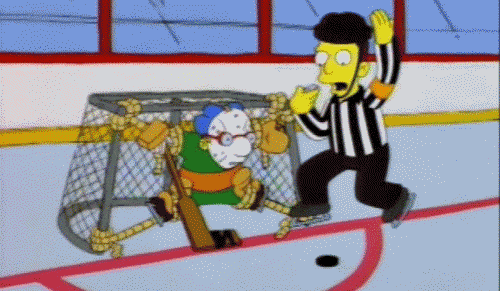 Besides those few changes in the roster and personnel, the Penguins look largely the same, just another year older. In fact, you might be surprised to learn that Dominik Simon is still a Pittsburgh Penguin—ha ha, just kidding, he was actually a Calgary Flame last season, but he's back with the organization…as a Wilkes-Barre/Scranton Penguin. (I'm not going to begin to try to understand how a guy who's entering his seventh NHL season can be signed to a two-way contract.) But things could look much different after this season, with just eleven NHL players and eighteen in the whole organization signed beyond next season. Those with expiring contracts include Evgeni Malkin, Kris Letang, Bryan Rust, Kasperi Kapanen, Jeff Carter, Zach Aston-Reese, and Casey DeSmith to just name a few.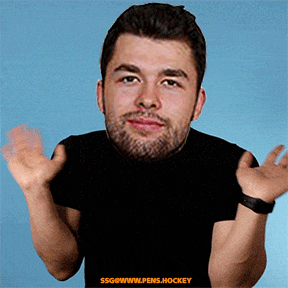 The looming question of whether or not Malkin and Letang will be re-signed is also the dumbest question. I very seriously doubt that they will both be left unsigned heading into next season, although they may go through the same experience as Alex Ovechkin did this offseason where he kind of let everyone twist in the wind for a couple of months before he eventually re-signed with the Washington Capitals. The bigger question is whether or not their contracts will be of the team-friendly sort, given that the Penguins really need as much cap space as possible heading into next offseason with all those expiring contracts. Between Malkin and Letang alone, that's $16.75M worth of cap space to work with, but if for some absolutely off-the-wall reason Hextall wanted to move forward without either of them, there aren't a whole lot of very good options in the free agency market to replace both of them. Anyway, this is all next season talk; let's leave it alone for now.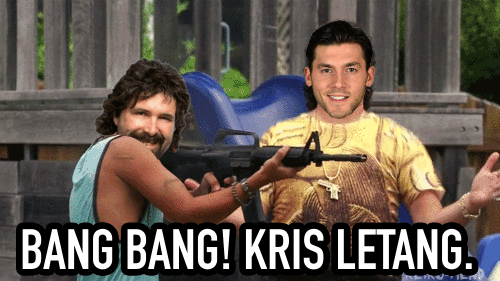 Heading into training camp, the only player we should not expect to be available is, drumroll 🥁— Evgeni Malkin, surprise of surprises, as the Magnitogorsker is still recovering from surgery on his right knee from back in June. Geno's been having a lot of issues and injuries with his legs, particularly over the last few seasons, and although it hasn't seriously hampered his production, it's going to eventually. Last season was just the second time in Malkin's career that he produced less than a point per game; the other time was in 2010-11 when Malkin played only 43 games. Again, aging and injuries will eventually catch up with everyone, Malkin included, and while I have to imagine that he will bounce back this season once he does return to the lineup and in full health, the clock is definitely ticking for him. All this aside, there is no timetable for Malkin's return as of yet, but usually knee surgeries can take up to six months to recover from, so worst case scenario we're talking December. It'll hopefully be sooner than that!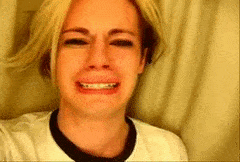 Big picture, I'm feeling a bit cynical about the Penguins' Cup prospects for this season, but maybe for no good reason. If Heinen and McGinn can effectively replace McCann and Tanev, then fine. I think Ruhwedel/Friedman are probably a step down from Ceci, but then again we had lowered expectations with Ceci and look what happened there. The real lynchpin will be how the goaltenders do. I'm okay with believing that their very poor performances last season were one-offs, and we'll get to find that out for certain with a new goaltending coach. But again, overall, the roster is basically the same, just one year older. For the most part, the rest of the division didn't get much better or younger either, although we have to start keeping an eye on the New Jersey Devils as they made a lot of moves to improve their squad this season.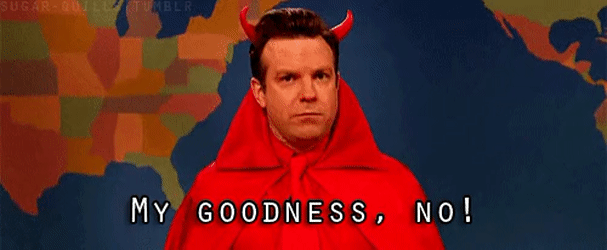 But the big question is: are the Pittsburgh Penguins good enough to surpass all opposition and win the Stanley Cup? They certainly could be, but everything has to swing the right way for it to happen. The margin of success is already razor-thin for the franchise (Cup or bust, although I'd be satisfied and impressed with a run to the Conference Finals at least), and not only are there many very good teams that would pose a serious challenge to the Penguins (your Tampa Bays and Colorados, to name two) but there are of course those teams like the Islanders or the Montreal Canadiens who just have to play the Penguins' system to a T and derail everything that Pittsburgh uses to its advantage. That all being said, I believe it would take a minor miracle for the Penguins to eke out another Cup this season, and hitching your hopes to something you cannot control is not a solid plan.
---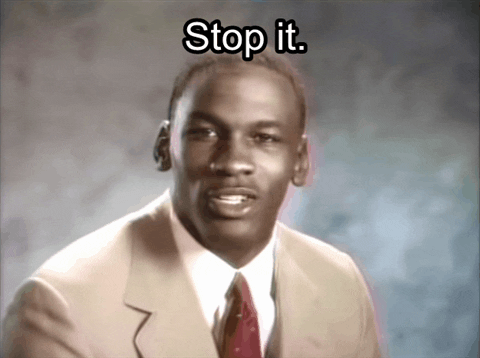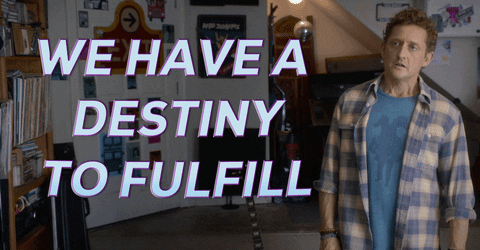 The problem with Bill Simmons' position is that just because a team wins a championship doesn't mean said team's fans stop being fans for five years. We're all still fans, and we all still feel things towards and about the team. Four straight first round exits is awful dissatisfying. I would just as soon have the Penguins missing the playoffs all together and at least have a shot at a good lottery pick…oh wait, they've been trading away all of their first round picks for all but two of the last nine drafts. For a team that's "all-in" for a championship and has been for years, I would have hoped that the flip side of that position would be to crap out, but for that to work you have to keep some of your good draft assets, which I guess is why the team at least insists on making the first round; at least the recipient of that pick will be getting the weakest possible pick instead of what could be a top-ten pick.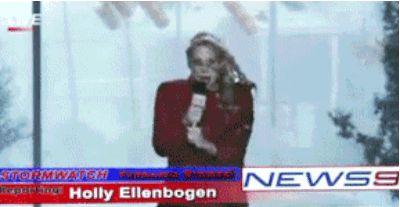 Anyway, "we" can worry about all of that another day. For now, like at the beginning of every season, the Penguins have just as good a chance to win the Cup as any team. Of course, the truth is that Pittsburgh should be better than at least half of their competition in the Metropolitan Division (welcome back Columbus and Carolina, we didn't miss you) and thus should qualify for a playoff spot. What happens in the playoffs after that can either be random (like Montreal somehow making it to the Stanley Cup Finals) or familiar (like Tampa Bay and the Islanders facing each other in the third round for the second season in a row), or some combination of both. For the Pittsburgh Penguins to win the Cup this year, it's probably going to take more randomness than not, and probably healthy dose of luck as well.