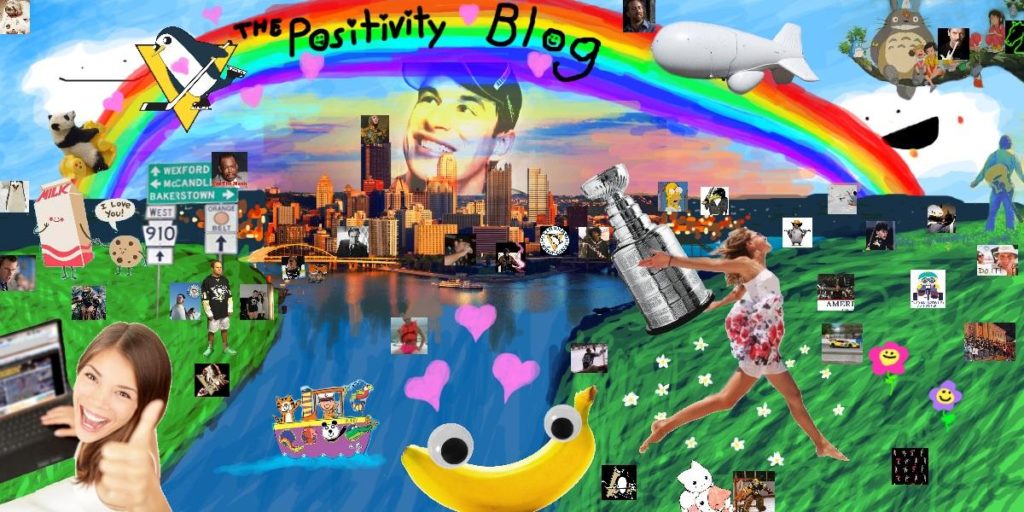 I have to be honest: after I finished Round 1 Gameday 6 I almost immediately drafted the placeholder for Game 7, titled, "Redemption Is At Hand." I'm not an entirely superstitious person so it didn't feel like I was doing anything negative in that sense. Besides which, I was trying to be proactive with the Gamedays during this series since they were all within two days of each other and that's a lot to focus on when you've got two young children being nuts for eight hours a day.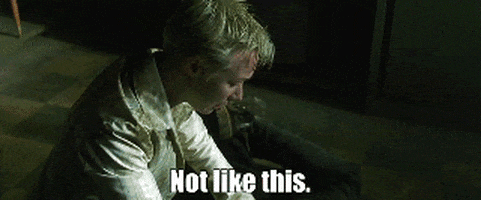 As I said in Playoff Preview Part 2, I felt like these whole playoffs were a shot at redemption for the Pittsburgh Penguins on so many different levels. Besides the backup goaltender, Casey DeSmith, the team was healthy for the first time all season. The New York Islanders were one of the most recent teams to send the Penguins packing in the playoffs, and in such a stifling manner. Besides that, the Penguins had run into a postseason skid of late, but with a seemingly deep team that had just won its division, I felt quite optimistic that the Penguins would win Game 6, forcing Game 7, at which point all bets would be off. Of course, I didn't account for the confidence of Tristan Jarry. I also didn't account for the fact that the referees were going to let the Islanders get away with practically EVERYTHING, that there may still have been some ailing or banged-up players, and that the finishing would also evaporate almost completely.
In the comments for Game 6, I had made a list of all of Pittsburgh's playoff series since 2008 (as far back as naturalstattrick.com had records for) and looked at the team's 5v5 PDO for each series. In case you are unfamiliar, PDO, which is not an acronym for anything, is simply the sum of a team's shooting and save percentages. It is a statistic that is intended to give you an idea of how productive a team is at both ends of the ice. Generally speaking you want your PDO to be over 1.000 (think: what's the ideal save percentage?) while you do not want it to be under 1.000. More directly, the Penguins have played sixteen playoff series where their PDO was below 1.000 and they have won those series only six times. (That's actually more than I expected!)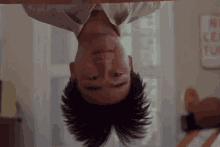 For this past series with the Islanders, the Penguins' PDO was .948 = 5.77% shooting + 89.02% save. Believe it or not, that is actually not the worst number for the Penguins in a playoff series since Mike Sullivan took over as head coach, but it might not please you to know that the lower number was again against Barry Trotz and the Islanders in their 4-0 sweep of the Penguins in 2019. It may also not please you to know that this was the fifth-lowest save percentage in a series since 2008, and 2019 was the third-lowest. Finally the shooting percentage: historically not that bad, but the fourth-worst in Sullivan's tenure. But twice with Sullivan as head coach the Penguins have had a sub-6% shooting percentage and went on to win their series: in the 2016 Cup Finals against San Jose and against Ottawa in the 2017 Eastern Conference Finals. In both cases, the team's save percentage was over 2% better than this past series against New York.
But again, PDO is a really simplistic statistic. In fact, there is no one statistic that anyone can point to and say, "Aha! This is the reason the Penguins failed! This is where the team needs to invest their money for next season!" The truth of the matter is that they once again ran into a hot goaltender. Their opponent has spent plenty of time watching and studying the Penguins and was way more prepared. Pittsburgh's goaltender was woefully unprepared. Mike Sullivan's inability or unwillingness to adapt until it was too late once again meant that the Islanders could simply keep doing what they had been doing all series long without themselves having to adapt.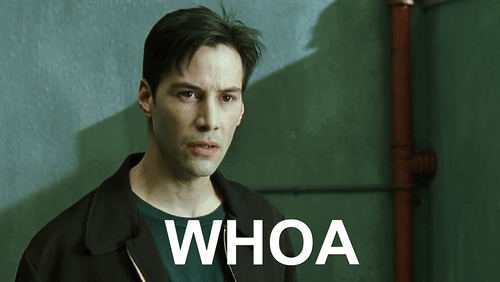 There are winners and losers at the end of every series. Sometimes the puck luck works in your favor, sometimes against. Lately it's been a lot of against for Pittsburgh at both ends of the ice, inexplicably so in the offensive end and disappointingly in the defensive end. It sounds like part of the problem is a bad goaltending coach…okay, can him and find a new one. That still doesn't solve the problem of the even more alarming offensive meltdown. What seemed to be a forward group that was the team's deepest since 2017 saw its productivity evaporate. The Crosby line, which has always been considered a strong one at both ends of the ice, was a net -7 in this series and they had a combined 3-2—5 at even strength. Kris Letang was the team's points leader, and Jeff Carter was the goals leader. None of this is the sign of a healthy offense, and that's a bigger and more complicated problem to fix than just hiring new coaches or acquiring different players.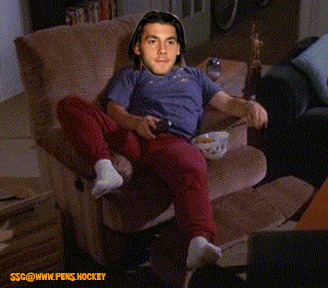 ---
I have some good news and bad news for the Penguins fans who want to see this team turned upside-down. The good news is that the team is under new management as of February, with a new general manager, Ron Hextall, and a new director of hockey operations, Brian Burke. Neither of these guys will be presumed to carry any affection into the offseason towards anyone in particular, players and coaches alike. The bad news, maybe, is that Hextall has never shown himself to be an aggressive manager, and even then his hands are tied in three main ways: salary, no-movement clauses, and a lack of long-term assets (draft picks and prospects). Considering the roster, the team has fourteen total contracts coming off the books next season, including (on the NHL roster right now, per CapFriendly.com:
six UFAs (Colton Sceviour, Freddy Gaudreau, Evan Rodrigues, Cody Ceci, Yannick Weber, and Maxime Lagace);
one arbitration-ineligible RFA (Kasper Bjorkqvist);
and five arbitration-eligible RFAs (Zach Aston-Reese, Radim Zohorna, Teddy Blueger, Mark Jankowski, and Emil Larmi)
Out of all of these guys, Ceci was the most expensive at just $1.25M and he was worth every penny. But two of those arbitration-eligible RFAs, Aston-Reese and Blueger, are definitely due to receive new contracts.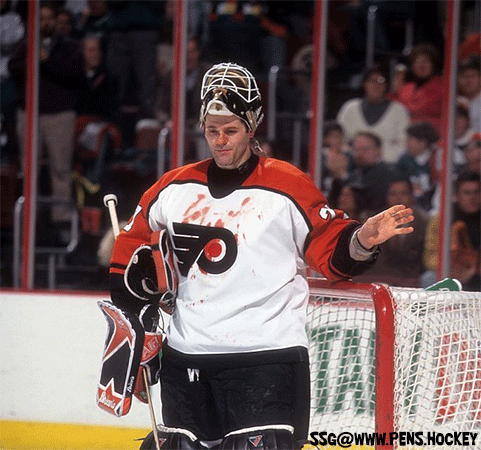 Then there are the guys with the no-movement clauses on their contracts. Sidney Crosby and Evgeni Malkin have total no-movement clauses, and despite the constant suggestions from the fanbase, Malkin likely isn't going anywhere prior to the end of his contract after next season. Same with Kris Letang, whose contract also expires after next season. Then you've got Jason Zucker, Brandon Tanev, and Brian Dumoulin who all submit lists of teams to whom they will not accept trades. I haven't even mentioned some of the other more expensive guys on the roster, such as Jake Guentzel, Bryan Rust, Kasperi Kapanen, Jared McCann, Jeff Carter, Mike Matheson, and Marcus Pettersson. Some of these guys are overpaid (Zucker, Tanev, Matheson, Pettersson) and will be hard to move because of it. Rust, Kapanen, McCann, and Carter are all out of contracts after next season. There is so much to consider, and that's before you even think about the Expansion Draft, which I'll get to in July.
And then there are the long-term assets. The Penguins have just five draft picks in this upcoming draft, the earliest being in Round 2. There are a few serious prospects coming up in the system – Samuel Poulin, Nathan Legare, Pierre-Olivier Joseph – but none of them are productive enough to make up for the drop in productivity from trading one of the aforementioned guys. It's already been indicated that Hextall is content to keep those three prospects, but things can change.
---
The Pittsburgh Penguins are on the cusp of a transitional period. They have a new general manager and a new director of hockey operations. Malkin and Letang are heading into the last year of their contracts, as are Rust, Kapanen, McCann, and Carter. The team has had three very disappointing playoff exits in a row, twice against the same team and coaching staff (three times if you count 2018 against Washington). They have had their assets and salary mismanaged by the departed former general manager. Despite winning a tough East Division they couldn't muster more than a six-game first-round exit. There is enough reason to believe that a similar roster next year could perform similarly well, but if the goal is the final four or better, there need to be changes. Time is running out not just for the fourth Cup hopes of Crosby, Malkin, and Letang, but also the Penguins' careers of many players who helped to bring the 2016 and 2017 Cups to Pittsburgh. But all we can do now is watch and wait.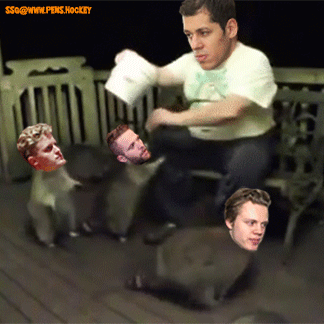 ---
On to my annual personal note. I went into Game 6 feeling pretty optimistic but of course now there's disappointment. But when I remember that the Penguins won two straight Cups in 2016 and 2017 and have three Cups since 2009, I really can't be too butt-hurt. It would be hard to argue with them being the best team overall since the lockout. Although I am aware that the end is coming and that does make me sad, there's plenty to be proud of and the fact that they played so well in this short season I'm left with gratitude for the effort, even if the playoffs were such a let-down. I'm really glad Jim Rutherford is gone because I think he put the team in a really tight spot now and there's going to be a lot of changes coming, if not this offseason then probably the next. I'm curious and excited to see where things go from here, even if it is eventually leading again to the bottom of the standings, because no championship team gets to that point futzing around in mediocrity. Get busy living, or get busy dying.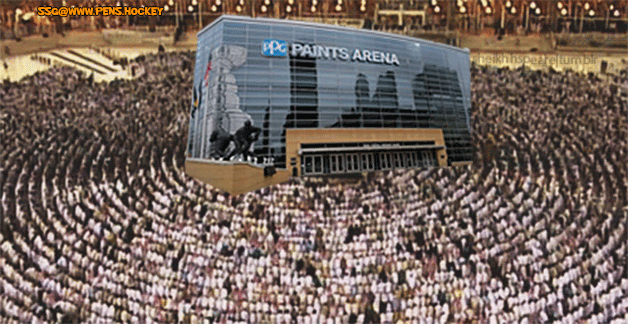 On that note, I would also like to express my sincere gratitude to the people who help keep this blog going. First and foremost of course there's Ungaba and SouthSideGeno. Without them, I wouldn't have this platform to splatter my hockey brains all over, and I am eternally grateful to both of you for keeping up with me and my two-bit hockey journalism. In retrospect I'd also like to thank Rad and Brendan: even though they are no longer active around these parts, I'm still grateful for the opportunity they gave me and putting me here in the first place.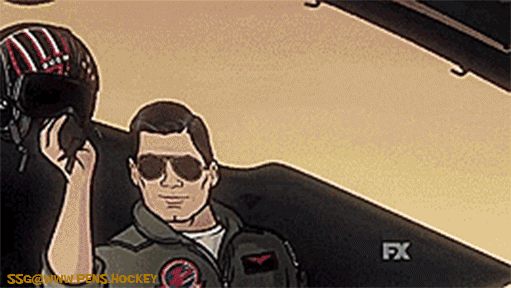 There's also those who have come in off the bench at times this season to help write a Gameday or a Recap, so thank you to Jovi, TimQvist, Zooker and Vlad for your contributions as well. Thanks also go to Finn for being all over the #hockeyporn even though you're hours ahead of us all in Finland. If I missed anyone else, I apologize but please know you are appreciated. It takes a village to keep this blog going, so, really, thank you.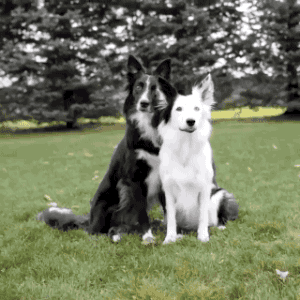 Finally to the commenters and followers, you all help keep this blog active and fun, and I really enjoy the conversations and the jokes (and maybe a little bit of drama here and there). Let's keep our hopes up for the rest of summer and get ready for another eventful season in October!
LET'S GO PENS!