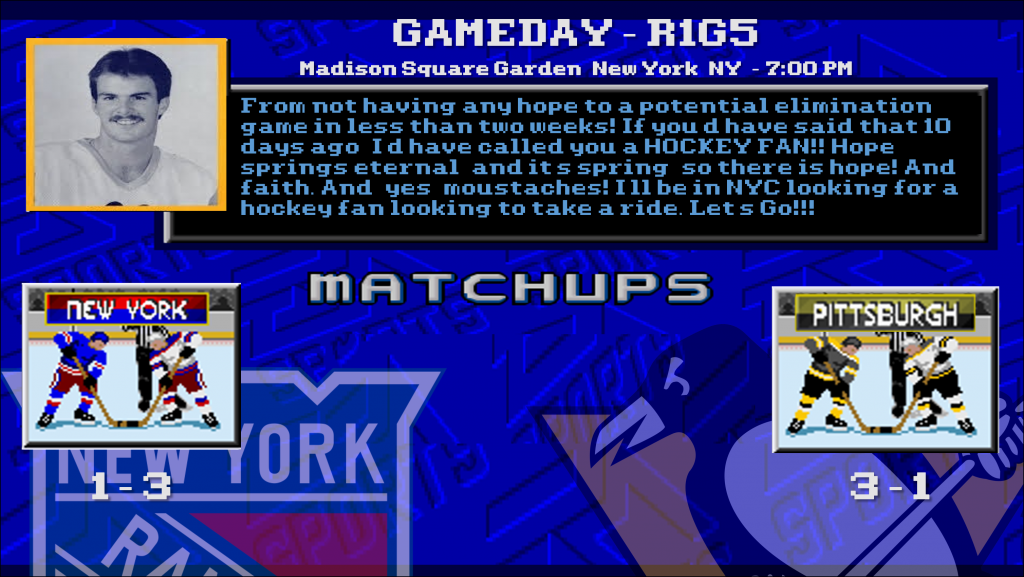 The last two months of the regular season were not pretty for the Pittsburgh Penguins. Much of the hope and optimism I and many others felt about the team and its playoff prospects quickly diminished from the heights the Penguins went through in the first month of winter. The secondary scoring pretty much disappeared, both the power play and penalty kill were losing their effectiveness, the defense was starting to look porous. They simply did not look like a team that deserved to make the playoffs, let alone win a couple of games and make a serious go of it. Certainly it seemed like their first round opponents, the New York Rangers, would be able to handle whatever Pittsburgh had offensively, thanks to their star goaltender and presumptive Vezina winner Igor Shesterkin.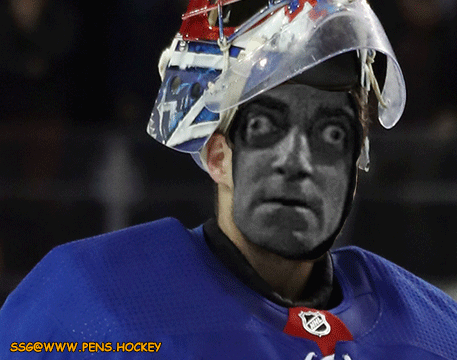 Well here we are, four games into the series, and the Rangers are in shambles, ruined by their own hubris. Shesterkin has allowed the most goals of any goaltender in the playoffs, partly due to the fact that New York's defense has allowed the most shots against of any team, including the Nashville Predators who just got finished off in a four-game sweep by the Colorado Avalanche, as well as the highest expected goals against. But the previously excellent Shesterkin has done himself no favors in these playoffs, allowing the most goals of any goalie in the playoffs.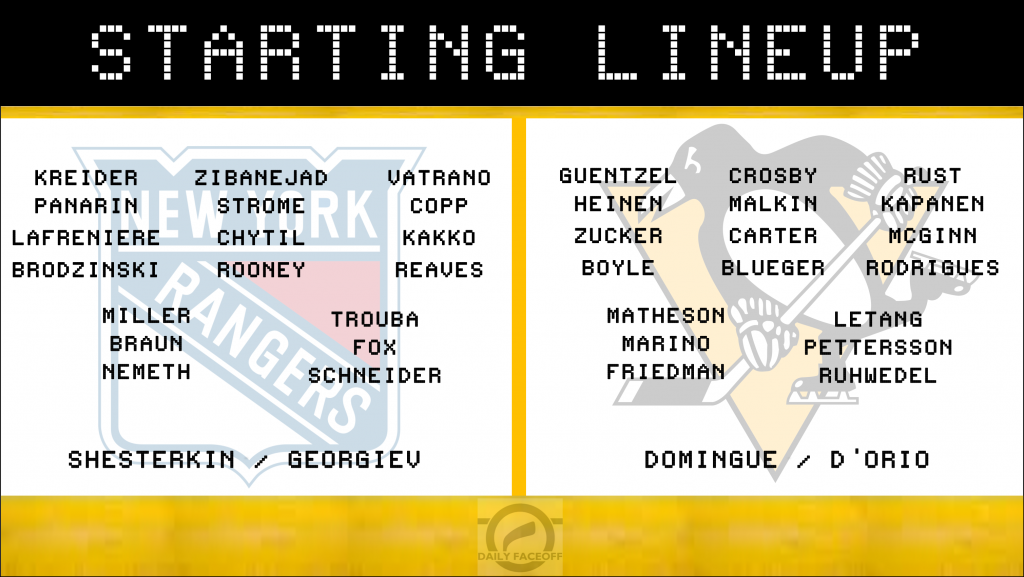 A good point of comparison is Edmonton's Mike Smith: he's faced almost 4.5 expected goals against than Shesterkin but has saved 6.5 more goals above expected compared to Shesterkin. Like Shesterkin, being inundated with shots and despite Smith's best efforts, has led to Edmonton falling behind to Los Angeles 3-2. To me it appears the Rangers made a fatal mistake in assuming Shesterkin would handle the workload he's faced without any serious support, and every time in this series that New York head coach has pulled Shesterkin it's been at least one goal too late.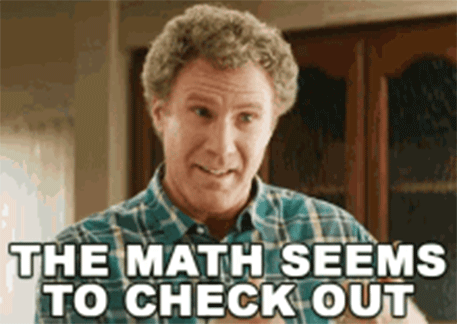 As much as the Rangers defense is doing the team no favors, the Rangers offense is not helping much either. Looking at both teams' shots in terms of danger (low, medium, and high), both teams have almost the same number of low danger shots (PIT 189-181), but that's where the similarities end. Medium danger shots, New York has less than half compared to Pittsburgh (28-62) and in high danger shots the Rangers have exactly half (13-26). You would think with Brian Dumoulin out of the lineup and both Tristan Jarry and Casey DeSmith out as well that it would be the Penguins' defense that would be leaky, ineffective, and have a hard time preventing goals, but really that has not been the case at all. Just look at this heat map: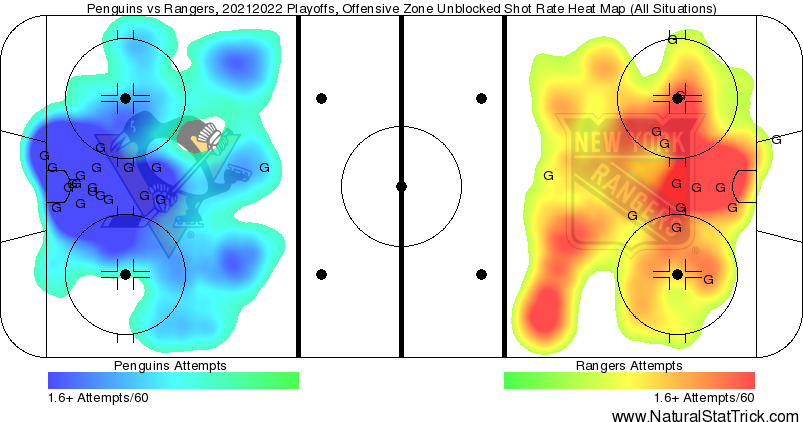 All but one of Pittsburgh's goals have come from within that big (enormous, really) blue blob down around the low slot, while New York is getting merely a handful from that same high danger area in their attacking end. If I'm Gerard Gallant – and I'm not trying to give him any hints, here – the first step to getting his team back into this series is make it a lot harder for Pittsburgh to comfortably work in that blue blob. I'm surprised he needs to be reminded of this, but the Penguins aren't really built to get down and dirty in that prime real estate. If New York's defense, whatever of it actually exists, can do the opposite of what they have been doing this series, maybe they'll have some hope. Pittsburgh has yet to win a game in this series in which they didn't score four goals. But they've won two when they've scored seven!
The Rangers have done the Penguins a huge favor in this series: they've given them their confidence back. In the weeks leading up to the playoffs, you could see that Pittsburgh just wasn't really invested in their games, and maybe that was part of the rope-a-dope strategy, and also a no-fucks-to-give attitude that belied their desire to simply get on with the playoffs and games that mattered.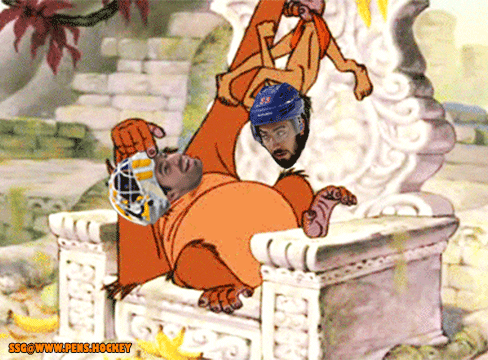 Now that those days are here, generally in this series Pittsburgh has been getting to do just about whatever they want, and New York has had no answer for much of it. If that changes at any point in this series, then maybe the Rangers will be able to get back into it. I would anticipate tonight at Madison Square Garden being the night they either find their way back to how they played in the first two games, or they will die trying.