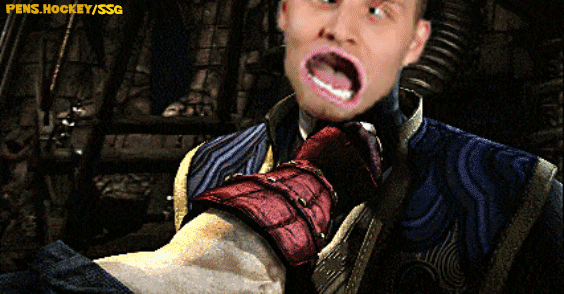 So the last post hit the 2000 comment mark and we promised we were going to try to throw up a post every time that happens this summer. The issue is DopeFish is working on a post for the start of free agency next week and our sources aren't on instagram enough to get any new rumors so we were stuck with a "what should we write about" post. Then all this jazz, or should I say adult alternative, involving Jack Johnson and the Penguins started kicking up. Jason Mackey has been all over the story, coincidentally just hours after he wrote a huge article telling everyone why they should cool off with the Kessel trade talk in hopes that everyone reading it would forget that he along with Con Rook were the instigators of all of that to begin with. Regardless of who says what, and for the record the most trusted source in Penguins media right now after this shitshow of a summer is the official Penguins Twitter account, multiple people are running with the Johnson story. Three weeks after the city of Pittsburgh was hit with a male streaker running through the streets a guy named Johnson comes up in the headlines, I forgot how great long summers are (and how much the Pirates suck). So here we are, a post making a case for Jack Johnson as a Penguin. Please enjoy.
I figured it would be best to start with who Jack Johnson is. Here is a look at his impressive career: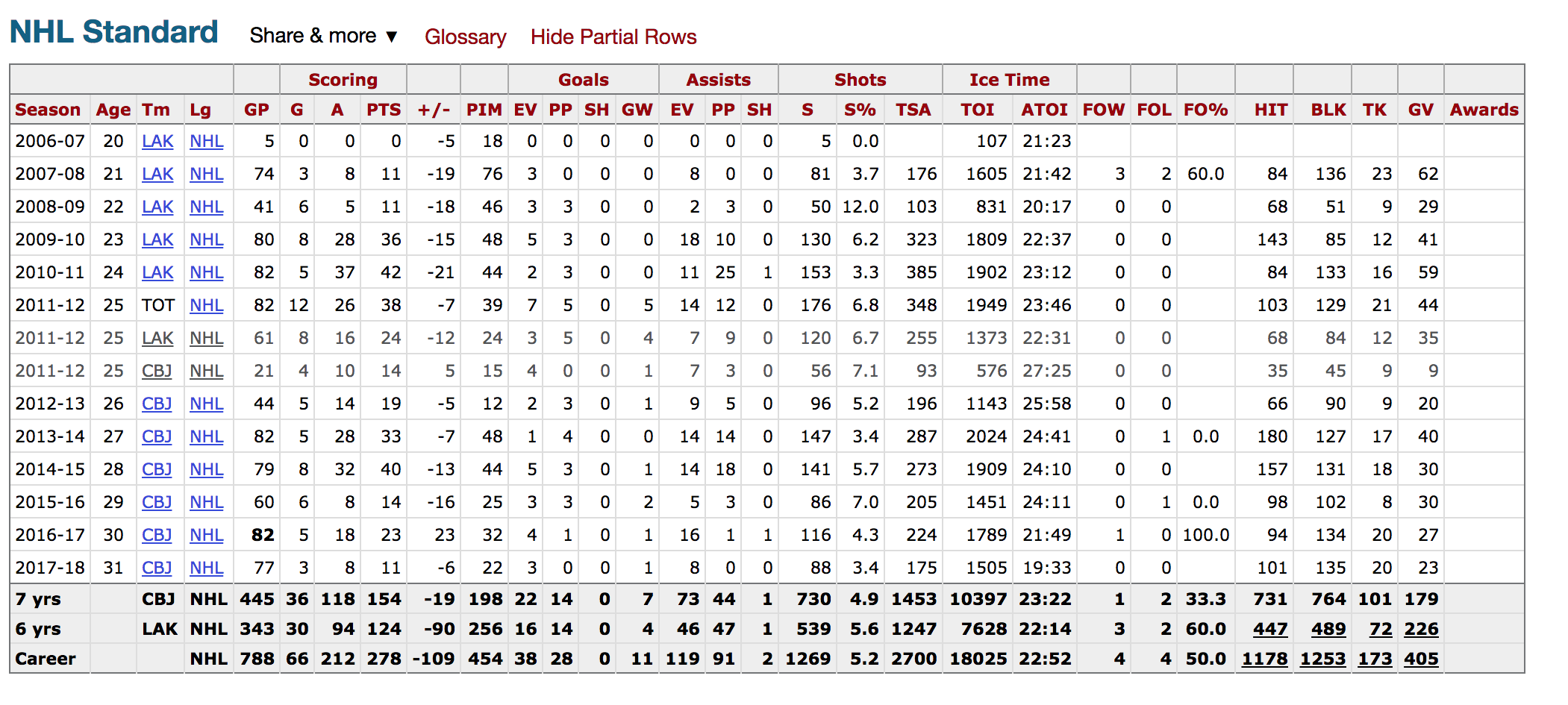 Johnson has only managed to play for four playoff teams in his career, so that is sad and fits the "this years Ron Hainsey model," which makes this potential move a +1.  A +1 is relatively rare in Johnson's career as you can see by him being -109 in his career but come on, +/- is a pointless stat so here are the advanced stats for those +/- haters: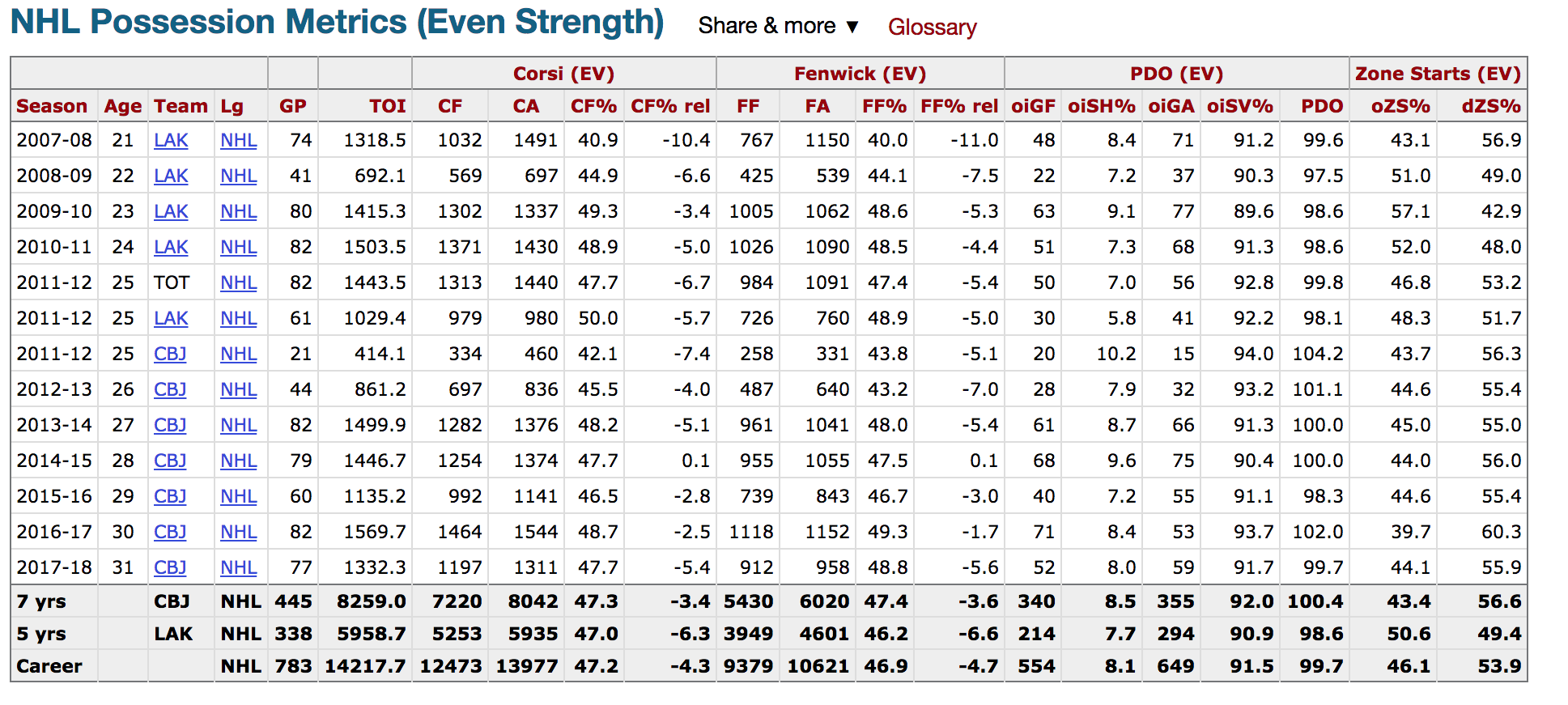 This isn't terrible, he has overall negative scores in relative Corsi For % and Fenwick For % but he is above a 47 in Corsi For overall! I don't know about you but I don't think these stats tell the whole story. In fact I bet lots of defenders are like this: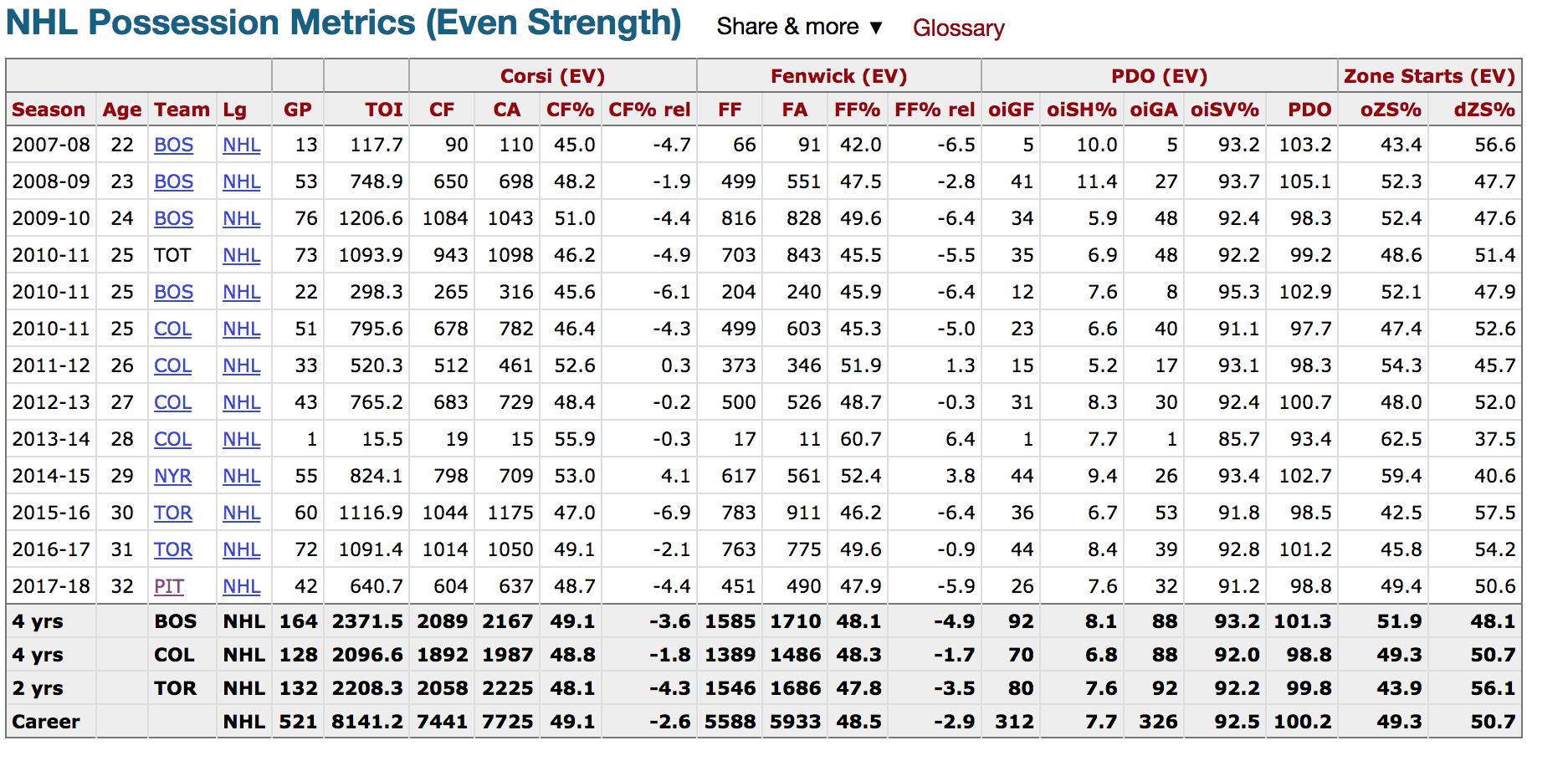 Oh hey look, the stats above are also career negatives in relative corsi for and fenwick for so maybe it isn't so bad. In fact I bet nobody has positive career numbers since it is an average!!!

Well there goes that thought. Bee Tee Double YOU, Kris Letang (stats above) had a much better advanced stat season than the eye test would make it seem. Okay so it isn't fair to compare Johnson to Letang, I agree. For most of 2018 the Penguins used Oleksiak and Ruhwedel on the bottom pairing and both of those players do support the same negative advanced stats that Johnson do (albeit much like their bank accounts there advanced stat negatives aren't as negative as Johnsons). The point missed is Johnson isn't getting paid like a bottom pairing guy. So what are the Penguins actually looking at with Johnson? A veteran presence on the blue line to help in case of an injury perhaps. Financially how much does a team pay someone to be a fringe bottom pairing guy? Johnson hasn't made less than 2 million dollars since he was 25 and is coming off of a 7 year $4.35 mil per year deal yet we are to believe he will magically sign with the Penguins for something around $3 million when other teams will gladly give him more. If you don't think other teams will gladly give him more then wait until July first when Johnson's current teammate Ian Cole gets paid $4 million for 4 years.
I know the Penguins are this magical franchise where every GM wants to give GMJR their good players for the Penguins bad players, but players still want to get paid and there is a reason the Penguins haven't landed any big free agents in the Crosby/Malkin era. The cap is tight and players don't want to take a pay cut. If you're on the fence about Jack Johnson or if you are kind of excited for what he might bring I hate to break it to you but you've already seen it:
Above I put out those two sets of advanced stats, the first were obviously Johnson's and the second belonged to Matt Hunwick. There is no reason to ponder what a Penguins team with Johnson would look like, it will look exactly like the one that played last year, with Chad Ruhwedel playing as the 6th D man. The case for Jack Johnson ends with a simple comparison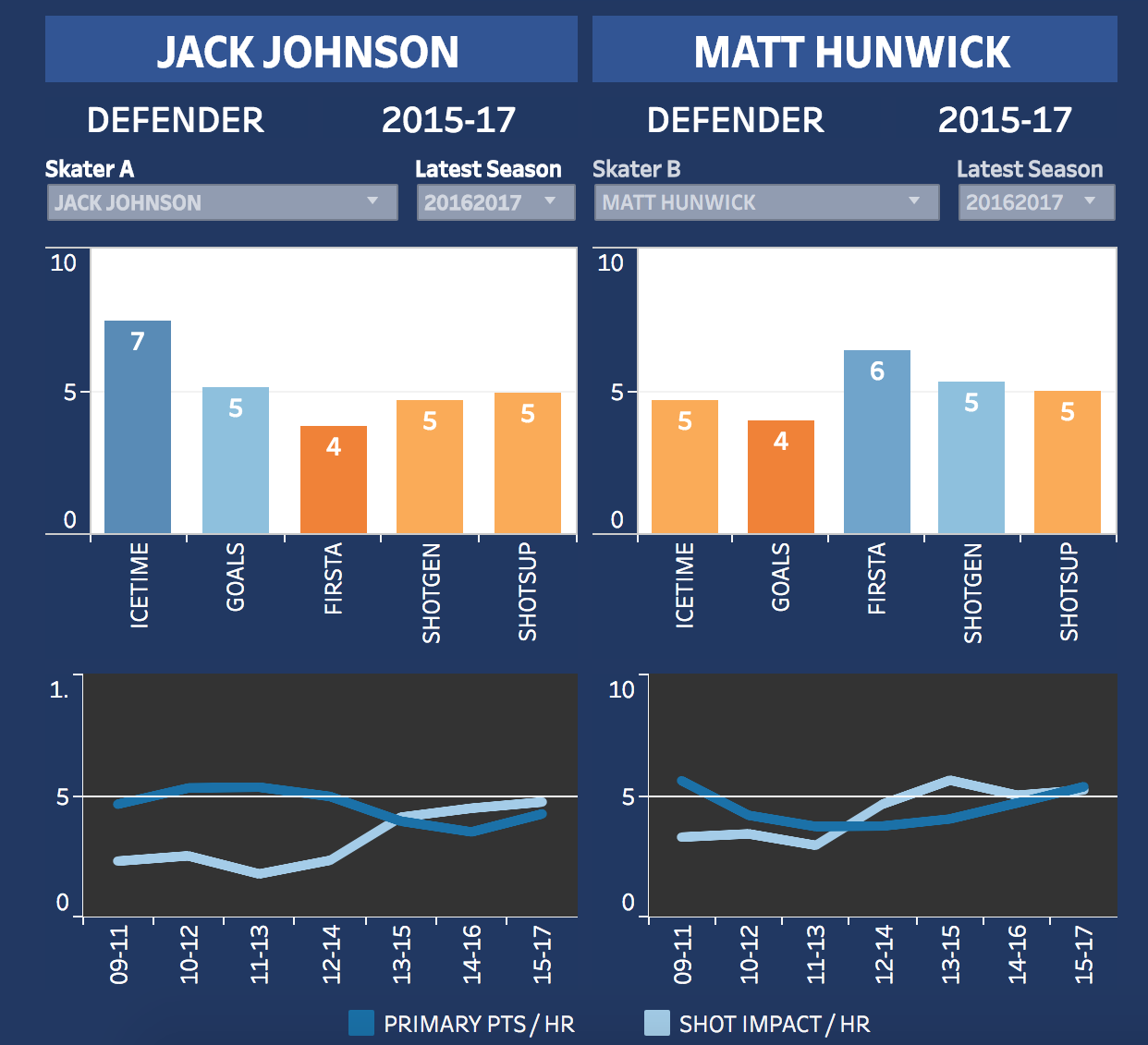 More ice time for less results and more money. This isn't a defensive upgrade, it's a lateral move with negative upside, and in case you are geometrically challenged that isn't good. In conclusion, the only way to enjoy Jack Johnson in Pittsburgh is with an iTunes gift card and a bag of green on a Friday evening. Of course after writing this he will probably sign on July first with the Pens, but I won't change my argument, the only case to be made for Jack Johnson is to let the musician come whenever he tours and keep the hockey player the fuck out.