Last season the Penguins struggled to find successful defensive pairs throughout the year, which is not surprising when one of the top four misses considerable time due to injury. The team made some adjustments by first sending Jamie Oleksiak back to Dallas just to bring in Erik Gudbranson at the trade deadline. In the offseason, the Penguins shipped Olli Maatta to Chicago in exchange for some potential top 6 forward depth in Dominik Kahun. As the preseason games continue the team's defensive picture is becoming more clear, so it is time to address the defense and those potential pairings.
As of this writing, the Penguins have the following players with NHL experience on their roster: Kris Letang, Brian Dumoulin, Justin Schultz, Marcus Pettersson, Erik Gudbranson, Jack Johnson, Chad Ruhwedel, Jusso Riikola, and possibly David Warsofsky. It would be tough to see a world where any combination of Ruhwedel, Riikola, and Warsofsky replace either Johnson or Gudbranson. Those are just the facts at this point. Mark Madden tried to write a riddle on his blog about it being an easy decision for the coaches, but this isn't a coaches decision. Mike Sullivan is strapped with 7 million dollars worth of bad contracts, and instead of addressing this issue during the offseason GMJR went out and hired the reigning Calder Cup Champion AHL coach to take over the Wilkes-Barre Scranton job. Put yourself in Sullivan's shoes now. You were given Ryan Reaves and told to play the same way with him, handicapping the ability to roll four lines that lead to back-to-back cups. Then you're given two mediocre defenders on awful contracts, and instead of being able to confidently put one in the press box you know you have a potential successor waiting in the AHL who happens to be good friends with your boss. The next move becomes pretty apparent for Mike Sullivan, while they are both on the team Johnson and Gudbranson are both going to play, for better or for worse.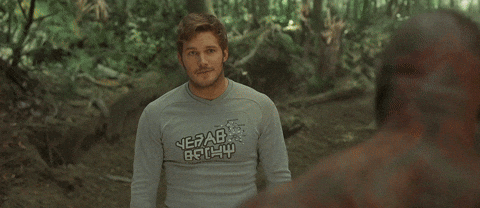 When Justin Schultz went down with a broken leg last season it gave the opportunity everyone in the media told everyone anti-Johnson to wait for. A chance for Jack Johnson to prove himself in a Penguins uniform instead of judging him based on past performance. Fortunately for those that were apprehensive about Johnson, we were left with a season worth of data that significantly shows every player who shared the ice with Johnson was negatively impacted. For those who still support Johnson, it's mostly because they feel like they have to because admitting you were wrong is just so damn hard. The one good thing about Johnson last year was that he played all 82 games, so there it is, there's my compliment.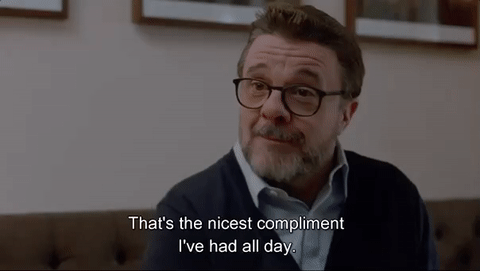 There has been a lot of attention placed on Johnson and Gudbranson, and Josh Yohe of The Athletic got involved with a story yesterday that used a quote from Gudbranson in the headline "if we have to play with each other, we will make it work." In a team sport, you generally say things like "I love these guys, they are all great and I want to play on that line" or something. Gudbranson's quote is pretty damning in its own right if you look at it. That article got me thinking though, and I am on board with the pairing of Johnson and Gudbranson. I am not a fan of it, so let's get that clear. I am a fan of good hockey players that can contribute more to a team than this pairing could, but if you have to play the hand you're dealt this is the best option.
As mentioned above, we have an incredible amount of data that shows everyone Jack Johnson was on the ice with last season suffered. This is not limited to the defenders he was paired with, but also any forward that was on the ice. It's absolutely astonishing. So if you have the option of making one of your best defenders worse, or making Erik Gudbranson worse, who is the easier option to take the bullet? You can either handicap Justin Schultz or handicap a handicap.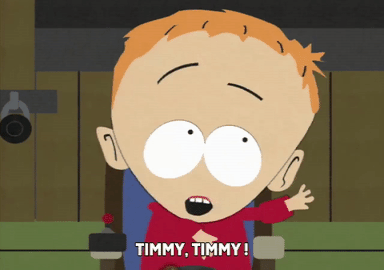 By doing this Sullivan is left with a Letang-Dumo, Schultz-Pettersson top four. This keeps the Left-Right pairings that Sullivan prefers. This keeps 4 really good defenders in your top four. This is a really solid defense.
The argument to this move would be the exposure that a line of Johnson-Gudbranson would get, but I don't think that is an issue. If there is one thing we've seen under Mike Sullivan and Defensive specialist Jacques Martin, they are very good at sheltering minutes. They did it when Justin Schultz first came to the team. They tried to do it with Olli Maatta when the Pens were healthy, and you can guarantee they will do it with this third pair. Of course, by sheltering minutes the pair will start to perform "better" and a lot of people will say we were wrong about them, but you can't cure stupid.
Would it be possible to shelter an entire pairing for an entire season? Last season the proposed top 4 averaged the following TOI per game:
Kris Letang – 25:58
Brian Dumoulin – 21:02
Justin Schultz – 20:30
Marcus Pettersson – 17:57

Johnson averaged 19:17 while Gudbranson was at 18:58
I don't advise giving Kris Letang more minutes as he is another year older, even if he is still a freak of nature in terms of fitness. I have a feeling the top pairing will be right around these numbers again this year. When it comes to the Schultz-Pettersson pairing, I propose giving the pairing two or three additional shifts per game, bumping their TOI average to the 22-minute mark. If Letang and Dumoulin are on the ice for a total of 24 minutes, and Schultz-Pettersson cover an addition 22 minutes, there are 14 minutes left for the third pairing to cover. Last season Jack Johnson was on the ice for essentially an entire period, but under this system he is limited, and the team is better for it. When you factor in powerplay time and time on the penalty kill, this isn't too much of a stretch.
Fans of the game will always get a punch to the gut when they see SEVEN MILLION DOLLARS on the third pairing getting 14 minutes a night. It isn't the player's fault that they signed those deals, and it isn't the coaches fault that the GM thought those players were good. GMJR tried all summer to move Johnson and couldn't, now Mike Sullivan has to play him. Any combination that puts Johnson in the top four with either Schultz or Pettersson hurts the team more than pairing Johnson with Gudbranson for fewer minutes. With the Penguins potentially having a great third line of McCann-Bjugstad-Hornqvist, Johnson and Gudbranson could potentially be sheltered for a good portion of their shifts. Play the hand your dealt, even if you have to bluff.