This segment is designed to provide a Penguins-centric glimpse around the NHL. Since I'm not a super genius, all opinions and predictions are completely wrong.
Now that the regular season is a quarter of the way complete, NHL fans are beginning to have an idea of what to expect this season. Special teams prowess/deficiencies are becoming clear, expected and unsuspected (Brian Gibbons) players are solidifying roles on their squads, and most teams have had a chance to look like both potential champions and absolute dumpster fires. With over 900 games left to play, let's take a look around the NHL and see how the rest of the season is lining up. Ready?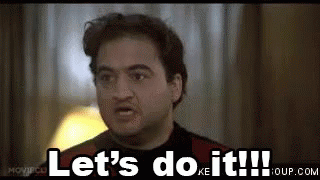 Before we begin, let's all savor that sweet, sweet moment one more time, shall we?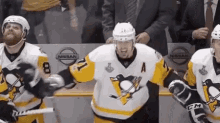 Metro:
After an incredible showing last year, with the Caps, Pens, Blue Jackets, and Rangers all having 100+ point seasons, the hands-down worst named division in professional sports was the hands-down most dominant division in professional hockey. The teams in the Metro averaged over 97 points. To put that into perspective, the next-best division was the Atlantic with a 90 point average, while both Western divisions averaged in the high 80's. The goal differential is an even bigger indicator of the Metro's dominance. Because a division's total goal differential is only affected by intradivisional games (divisional games are zero sum), it serves as a good indicator of how divisions performed against the rest of the league. That said, the Metro had an aggregate goal differential of +119 goals. The three other divisions were all negative with the Pacific at -45, the Atlantic at -38, and the Central with -36. That is a pretty incredible discrepancy. It pains me to write this, but it really shows how great of a team the Capitals were last season with 118 points in an absolutely stacked division. Probably made that whole "annual collapse" thing hurt THAT much more.
Now let's talk this season. The Pens find themselves in an absolute dogfight/log jam/charlie foxtrot in the Metro. There is only an 8 point difference between the first place Devils and the last place Flyers. Despite a hellacious schedule, he Pens have managed a .500 record after their first 22 games and have 9 of their next 11 games at the Paint Can. With plenty of time to right the ship for Sid and Co., here is a quick rundown from some familiar foes:
New Jersey Devils- It's pretty inconceivable, but the Devils look like anything but the Devils. Ray Shero is in his third season with the squad, and the former Penguin's GM has assembled quite a bit of youthful talent. 15 players on the team have multiple goals and the Devils seem to be rallying around Indigo Montoya lookalike Brian Boyle, who  has inconceivably returned to play only weeks after being diagnosed with chronic myeloid leukemia.
Philadelphia Flyers- Pittsburgh's bigger little brother is exactly where they're supposed to be, sitting in a cage in the basement of the division. Things aren't all bad for Philly, though. Moving Ronald McDonald to the wing has rejuvenated the Flyer's captain who has scored 22 points (9/13) in his first 20 games. On the other hand, the Flyers have been shut out 5 times. To make things worse, 2/3rds of their blueliners are under 24 AND have less than 2 seasons worth of NHL experience. Oh, and their 2 "veteran" defensemen are Brandon Manning and Radko Gudas. Despite these low expectations, the Flyers are somehow in the top 10 in GA/game. Expect this number to rise as more Canadian police officers come forward with sexual harassment claims against Claude Giroux.
There are many other interesting storylines developing in the Metro, including the Rangers who have done a 180 since their terrible start, a surging Hurricanes team that has half a roster of players born AFTER Jurassic Park was released, and the Islanders- who are overperforming, despite dealing with an arena dilemma that just might cost them Johnny T this offseason. Idiots. Kinda hard to laugh at them about the arena issue, though.
I didn't forget the Blue Jackets and Capitals, I just don't care.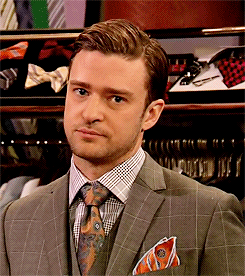 Atlantic Division:
With an obvious hierarchy, the Atlantic is completely different from the Metro. The division is home to the top 2 teams in the East, but they also have the five of the worst teams in the entire conference. Feast or famine. Essentially, the 2 of the 3 guaranteed division playoff spots are already set (TBL and TOR), with the Senators needing just one point in their next 2 games to take back 3rd place. Other than those three, I doubt the division will be deep enough to fill a Wildcard spot, unless the injury-riddled Bruins can get and stay healthy.  Perhaps the top-to-bottom competitiveness of the Metro gifts a mediocre Atlantic team a ticket to the dance, but I'm not currently seeing it.
Tampa Bay Lightning- The Lightning are the best team in hockey and their first line is tops in the league. Steven Stamkos is currently on pace to score over 140 points and Nikita Kucherov is flirting with a 70 goal season- both nearly unfathomable accomplishments that the NHL hasn't seen in decades. Sure, it is extremely doubtful that it will last, but their numbers are impressive, nonetheless. With the top spot in the league and a couple games in hand, the Bolts should start building their first President's Trophy case in February, if they can stay healthy.
Ottawa Senators- Ottawa is Canada's capital, and their most-forgettable NHL franchise; however, our favorite conspiracy theorist is attempting to make some noise this season. Owner Eugene Melnyk and GM Pierre Dorion pulled the trigger on the first blockbuster trade of this season by acquiring Matt Duchene in a 3-team deal that should have occurred 10 months ago. While I loved watching No. 9 play when I lived in the Mile High City (he's wearing 95 now….what?), I'm really glad the Pens weren't in on this deal. Despite their history in getting the most out of disgruntled stars in other cities (see: Schultz, Phil, Daley), the price was just too high and he doesn't fill the need in Pittsburgh. Ottawa is filling the net and just got Bobby Ryan back after missing about a month with a broken finger. Cute.
Toronto Maple Leafs- The Leafs are a pretty interesting team this year. By acquiring Patrick Marleau, who is on pace for a 30+ goal season, Toronto has added scoring to an already offensively potent group. At 3.71 goals per game, they rank third in the league. They also have Auston Matthews who, reportedly, is pretty good. So that's the good news for Toronto- now the bad. Defense. Outside of Morgan Reilly, the Leafs don't have a ton of scoring depth on the blue line. Kinda makes sense when you realize 36-year-old Penguin throw away, Ron Hainsey, is the second-highest scoring d-man and is averaging nearly 22 minutes a game. Every time I think the Leafs are legitimate, something changes my mind. Most recently, Monday's 4-1 loss at home to the Arizona Coyotes.
The rest- Boston is banged up, but might be able to make a run, the Red Wings have successfully overcome their impressive start to become average, the Habs can't score and Carey Price is quickly becoming this decade's Ricky DiPietro  (h/t PenguinsPelts), the Buffalo Sabres are about to give $70 million to a 21-year-old coach killer, and there is probably another team in the Atlantic, but if their fans won't show up for them, I won't waste my time, either.
That's it for now. The league's schedule is pretty wonky coming up, as 15 teams play 4 games this week, and nobody plays on Thanksgiving. Stay tuned for the Western Conference post. Thanks for reading. LGP.

No means no! No means no! No means no!
"Once Cole comes in there, Schultz comes in behind him." - Jay (28%, 5 Votes)
"You push it down deep, as deep as you can." – Errey (17%, 3 Votes)
"Hornqvist is just looking for anything, just any piece of rubber he can whack at." – Errey (17%, 3 Votes)
"That stinky glove in the face" - Bibs (17%, 3 Votes)
"He just poked his stick in there." – Errey (11%, 2 Votes)
"Phil Kessel: the hottest man on the Penguins' lineup." – Errey (11%, 2 Votes)
"Now cranked out by Seabrook." – Mears (0%, 0 Votes)
Total Voters: 18

Loading ...