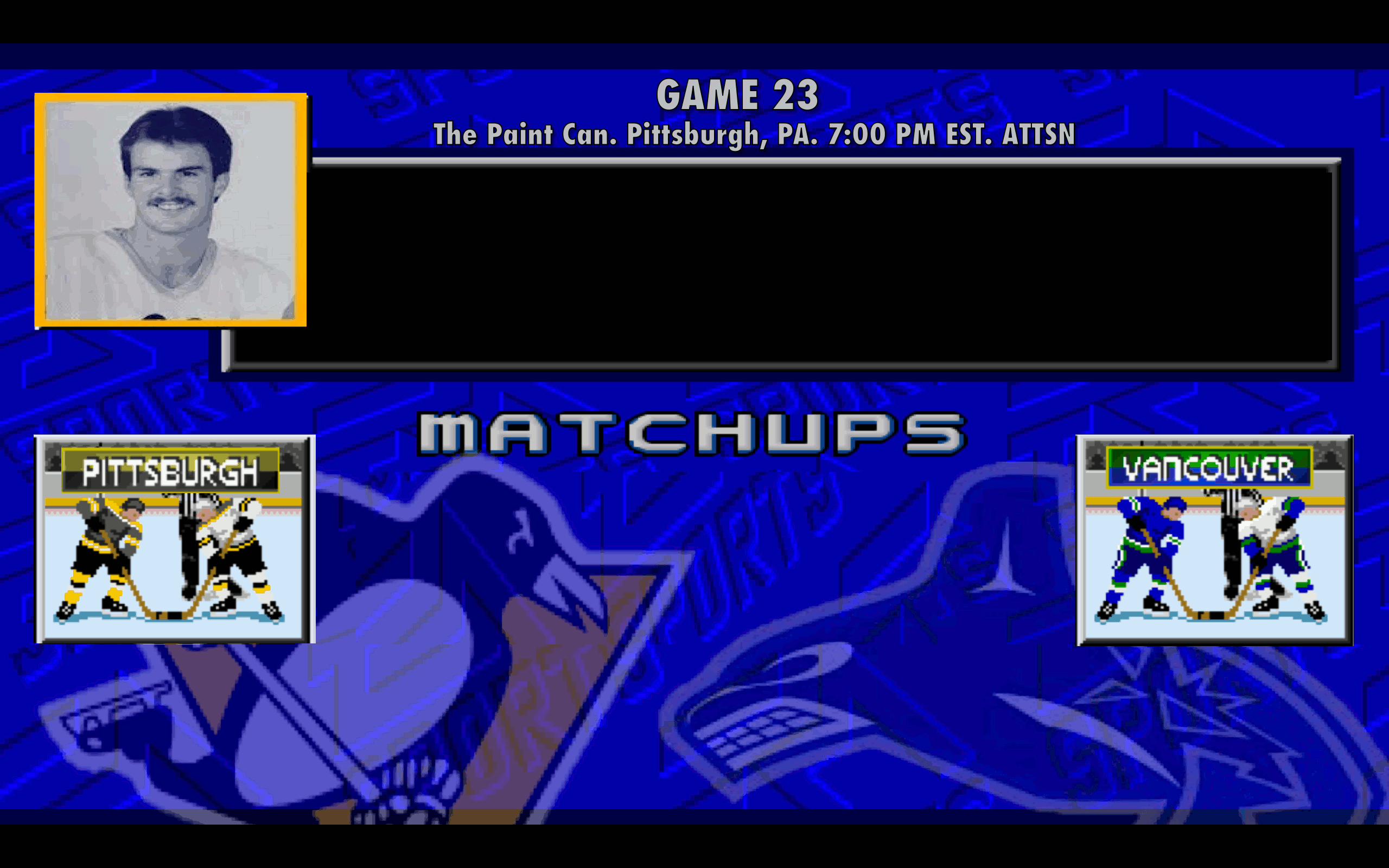 The Penguins are back to work tonight after a rare three day break between games, a break that allowed the coaches to get three good practices in for a change instead of just a morning skate. The Penguins are currently a perfect .500 so far this season at 11-8-3, which even though it has some fans jumping off of bridges it isn't too concerning yet. The team just had it's first three day break since the first week of the season… let that sink in, after opening the season with 3 games in 4 days followed by a 3 day break the Pens haven't had more than two days off while playing 13 of the following 18 games on the road.
Escaping that schedule at .500 following back-to-back championships is honestly more than I expected, I even said I would be pleasantly surprised if the Pens were above .500 at the 30 game mark. Other, non-blue check verified people aren't so sold on the team however:
https://twitter.com/Budmoonshine/status/933203767805267969
https://twitter.com/Budmoonshine/status/933304561099448321
3 PENS CAN HELP, EVEN I CAN'T BELIEVE WHO #2 IS! CLICK HERE TO FIND OUT!!!
Unfortunately for Mr. Moonshine, but fortunately for all of you the Penguins are precisely 2-0 in Stanley Cups won after being written off in November by him in both 2015 and 2016.
I'm not here to say the Penguins are playing well enough to win the cup right now, I'm just here to remind you that you can lose 4 games in a row in November and not be eliminated from the playoffs. This team is far from finished in terms of making trades and call-ups to sure up the roster, and they are still projected to finish nicely:
https://twitter.com/IneffectiveMath/status/933066111591092225
The font is a little small, but it puts Pittsburgh at 78% which is the third highest in the East. As we've been saying all season the plan for the Penguins is to just get in, and then they will empty the tank in a heroic effort to do something that has been deemed impossible. I'll take a 0.500 team in November that starts clicking in February and March with this teams pedigree any day of the week.
Standing between the Pens and a delicious gluten and dairy free Thanksgiving meal is the Vancouver Canucks, a team that once again surprised people in the first three weeks before remembering they suck. The Canucks are 10-8-3 on the year and 3-4-1 since they beat the Penguins 4-2 on November 4th. Vancouver played last night in Philadelphia which means they won because Philly.

A little Gomex gallery throwback here, because the Canucks are paying 32 year old Loui Eriksson $6,000,000 this season. Eriksson's first season with Vancouver last year was worth the price tag as he put up 11 goals and 13 assists in 64 games. The real winner of the deal is the fact the Eriksson will also make $6 million when he is 33 next year, too! And when he is 34. And when he is 35. And when he is 36. Yes, Vancouver still has 4 years after this one on Eriksson's contract, which expires in 2021 when the 0.28 goals per game forward will be 36. Tonight is his 800th career game, so congrats.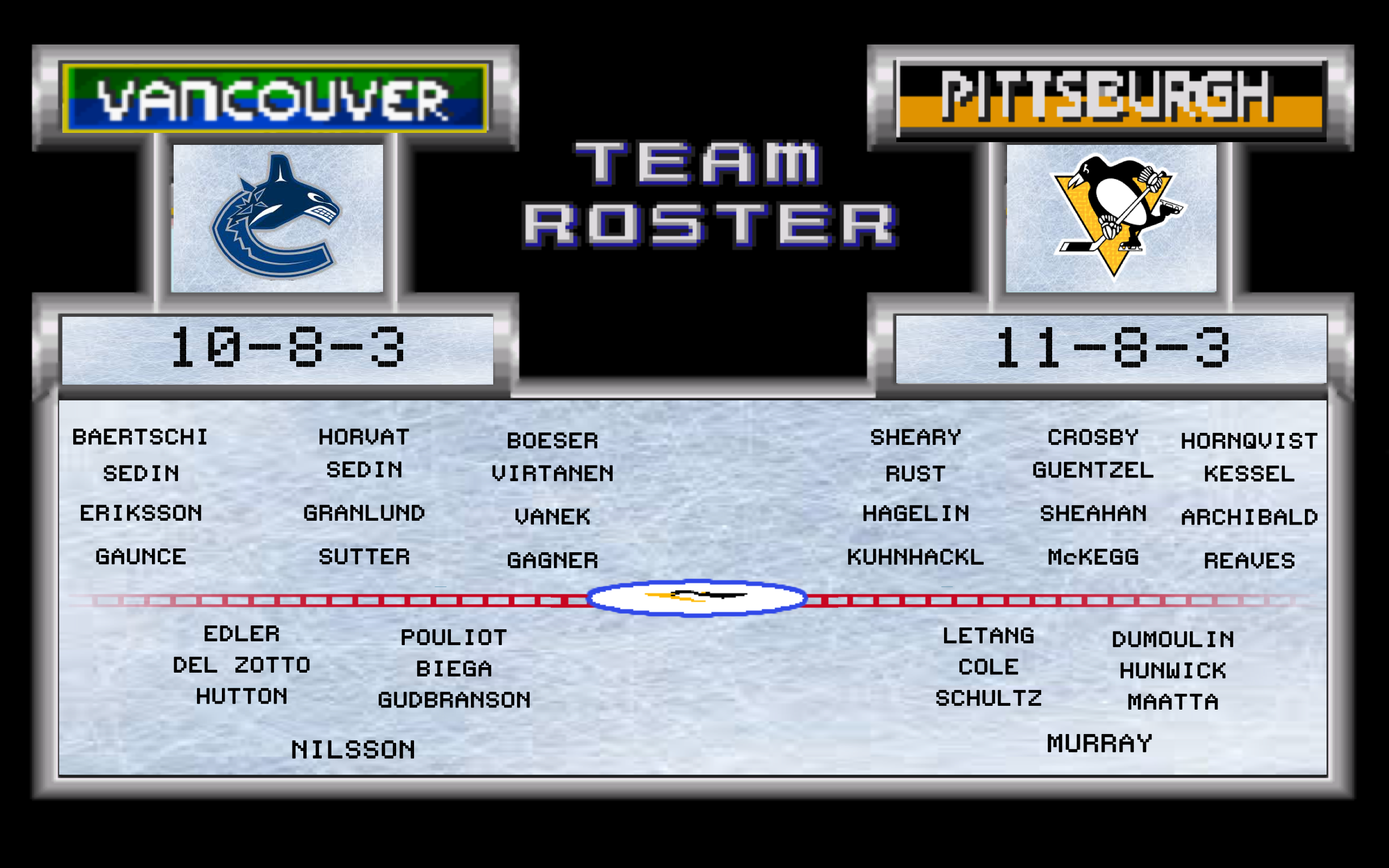 Vancouver is summed up by top pairing defender Derrick Pouliot and 4th line center Brandon Sutter. The Canucks top line gave the Penguins fits in their first meeting, but they were helped a lot by the Penguins forwards forgetting about defense. Vancouver used Jakob Markstrom between the pipes in Philly last night so they will most likely turn to Anders Nilsson in this one, Nilsson is 4-1-1 on the year with a 2.30 GAA and a .929 save percentage and 2 shutouts.
The Penguins counter the Canucks tonight following the announcement that Evgeni Malkin is out of the lineup with a bruised [enter body part]. In Geno's absence Carter Rowney participated in his first full contact practice since breaking his hand last month. If Rowney feels good this morning he will start and the lines will be:
I don't care much about the center situation, what bothers me is the use of Archibald. Don't get me wrong, I think injecting Josh Archibald into this lineup against a Vancouver team that helped itself to some cheap shots in the last meeting is the right call. I do not think that Tom Kühnhackl should be the one scratched over 3 minute per game Ryan Reaves. A 4th line of Archibald-McKegg-Kuhnhackl would be a line I think Sullivan actually wouldn't mind playing 8-10 minutes tonight, but whatever keep playing Reaves for 180 seconds while the other two on that line suffer by extension.
A lot of people are making a big deal about slotting Guentzel over to center but first of all it is his natural position, and secondly if there was ever a game to try it out it is this one.
The Pens are trying to make Schultz-Maatta a thing since Hunwicks return resulted in the Ruhwedel-Maatta pairing ending. I'm not sold on Schultz-Maatta but I don't mind them mixing up pairings in November and December to try to find something that works. Tonight will be Hunwicks second game back so it will give us a good look of what the Pens top 6 truly looks like since we will be able to compare tonights game to the November 4th game. It also serves as a good chance to see how/if the Penguins have addressed their back-checking and covering loose players problems.
Matt Murray most likely gets the nod tonight, the penguins play 3 games in 4 days following their 1 day holiday starting with Boston Friday and Tampa Saturday. I would love to see Murray play tonight and then Jarry face Boston on Friday to give Murray an extra rest and also a chance at facing Tampa.
The final lineup issue involves someone not on the roster…
Spring Sprong, Spring Sprong, Spring Sprong.
Everyone wants to see Daniel Sprong, I get it, I want to see Sprong in the black and gold again, too. Mark Madden went out to say that the team should call him up now to make up for the loss of Malkin and other journalists echoed that thought. The problem that everyone seems to forget is Daniel Sprong is a right winger and Evgeni Malkin is not. The Penguins barely have a third line center right now. Calling up a right winger to deal with the we don't have a legit 3rd line center to fill in for our injured 2nd line center problem doesn't seem logical. Yes, Daniel Sprong will be in the NHL soon, probably before Christmas, but he doesn't fill a role the Penguins need right now. Yes he can score in the Q and the AHL, and he will continue scoring in the NHL, but it is not guaranteed that he will score enough to make a difference. On his podcast Pat Damp likes to say that Sprong is the shiny new toy that everyone wants to play with, and I fear that if they call him up and he doesn't score then how quickly are you looking for the next new toy? Give it time, trust the process, and know that regardless of what happens tonight Daniel Sprong does not change anything when Carter Rowney is your third line center.
WHO TO WATCH:
FOR PITTSBURGH:     Sidney Crosby
"here we go, another person throwing Sid under fire!" Sids decreased production this year has been well documented, and much like everything else well documented on Twitter it is not worth getting upset over. The reason I am featuring him here today is because this team has been carried by Malkin and Kessel so far this season, and that pairing will be down to one nut tonight. This is the type of game when Sid the Leader needs to come forward and show the way for a team looking for answers. I'm not saying he needs to score 33024 goals tonight, he just needs to do what he always does when his team needs them and show them the way. Vancouver was a bit chippy last game, and it is up to Sullivan and Crosby to keep the Penguins level-headed and in the game.
FOR VANCOUVER:     Derrick Pouliot
Pouliot has been receiving just north of 18 minutes a night for Vancouver and as mentioned above he is currently on their top pairing. His assist last night gives him 6 on the year and he is still searching for his first goal… which is why I put him here because lets be honest, if there was one Canuck you would pick to score in Pittsburgh tonight it's Poo.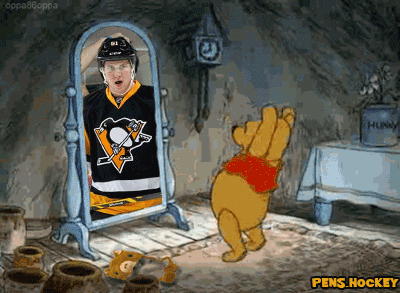 ---
Final Word:
If you asked most fans where the Penguins would be at Thanksgiving they wouldn't have said .500 and that is where the disappointment in the season lies for most. The team has done many things right and many things wrong, but they are also dealing with a good amount of roster turnover compared to the last two seasons. The most important thing is that even while not playing 100% Sullivanera Penguins hockey the team is still third in the Metro regardless of their horrible schedule to start. The Metro is once again looking like it will send 5 teams to the playoffs, and there is nothing wrong with being 2 points back in a division like that regardless of what you might read.
BYE FIN…WE ALL LOVE YOU…COME BACK ANYTIME…OR JUST STAY??