Before prescribing you copious amounts of prescription medication with terrible side effects, therapists often tell their patients to remember, "your highs are never that high, and your lows are never that low." With a small sample size, it was easy to blow the Pens' terrible Thursday night performance against Buffalo completely out of proportion. After all, 100% of the 2019-2020 season has been a a nightmare, with all of the off-season concerns coming to fruition right before our eyes. Fortunately, that equates to only one game. Penguins fans went into Saturday night's tilt at the Paint Can looking for something positive to overreact to.
As Dopefish mentioned in the Gameday, the BJ's lost nearly everyone with talent after winning their first playoff series in their 20 miserable years of existence AND had to travel the Burgh for the second of a back-to-back. This gave us the opportunity to see Latvian native, Elvis Merzlikin, his first career start. I am not sure if "Elvis" is a popular name in Latvia, or if people around the world just enjoy naming their kids after American things they like. True story- my wife took a mission trip to Papua New Guinea to work in a hospital and helped deliver twins named "General" and "Hospital"…but I digress.
Disclaimer: I'm about to make a ridiculous amount of Elvis references, so make yourself a peanut butter and banana sandwich and hop in the pink Cadillac. Let's roll….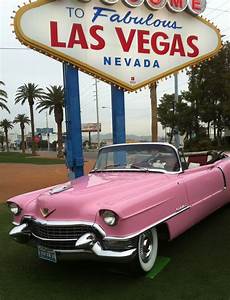 Period started with a PP a minute in after Josh Anderson crosschecked Justin Schultz. It was butt and we will not speak of it, other than the fact Letang did his best Olli Maatta impression and watched Boone Jenner fly by him after fanning on a puck in the neutral zone. Bailed out by Murray.
The 4th line was looking pretty good, but the top-6 seemed mostly invisible.
The 1st line woke up and Captain Leadership (Ohio division) slashed Jake on the hand, sending the Pens to their second PP. The strategy for zone entries changed from the first man advantage, but it was also butt.
Dumo was called for a "hooking" penalty that was changed to "holding" with about 3 minutes left, but the PK held the fort.

After a humdrum 1st period that looked a lot like the 15 periods before it, I didn't have a ton of confidence for the start of the second.
Only a minute in, fan favorite, Jack Johnson, fired a puck on net that found its way to twine. Elvis was "all shook up" and the Pens media team was eager to give JJ the credit. Goal was actually scored by Hornqvist, with JJ and McCann getting the helpers. (1-0 Pens)
Before you could drop a Quaalude, Marcus Pettersson was "too much" for Merzlikins and beat him with a shot from the same area as the first goal. (2-0 Pens)
A couple things to note here. First, Sid's keeps his head up the entire time he moves through defenders and fires a perfect pass to the only Penguin player open in the zone. Second, great patience by the Dragon to wait until the last possible second to shoot. He nearly cuts the distance between himself and the goal in half while measuring his shot. Simple math tells us that makes scoring more probable.
Fun fact: Elvis' autopsy showed he had over 10 prescription pills in his system at the time of his death. Health Ledger only had 6.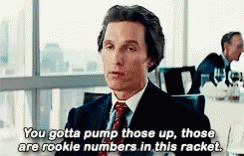 C-bus showed some fight and put together a solid shift with some sustained possession that was aided by equal parts Penguins sloppiness and crazy bounces. (2-1 Pens)
Exactly 2 minutes later, "my boy" Jared McCann got his first of the new season with a 6-hole snipe. Dude gets 30 goals this year and prices himself right out of tahn. White it dahn. (3-1 Pens)
Around this time, Geno got tripped up on Letang's skates and went down. Play didn't really look all that bad, but Geno went to the locker room and would not return.
Sensing the game was getting away from them, the Jackets put together a couple solid shifts, but Murray was there to shut the door every time. Continuing the rambunctiousness, Pierre-Luc Douchewad caught Guentzel in the head with a high hit and Erik Gudbranson was there with the rolled-up newspaper. Just kidding, it was generational talent and future first ballot hall-of-famer Sidney Crosby. Probably not the best guy to drop the mitts (especially with 71 out of the game), but captains gonna captain.
Pens were fired up after this, and Sully was forced to mix up his forwards. McCann found himself on a line with Tanev and Chucky and they dropped off Elvis at the Heartbreak Hotel. (4-1 Pens)
With blood in the water, Seth Jones headed to the box late in the period and the PP "couldn't help falling in love" with the cross-ice pass. Tanger fired the half-slap 6-hole (again) for a 5th stick-side goal against Merzleakin'. At least his glove isn't weak, right you ignorant Yinzers? (5-1 Pens)
Goal was scored with only 2 seconds remaining in the period, which would be considered a "killer", if the Blue Jackets weren't already dead on the toilet.

With the game all but over, the Paint Can fans decided the Jackets shouldn't be the only humiliated people in the building, and started doing THE WAVE. Stop. Don't do this. (see also: "woooing")
B-jugs was shaken up and headed to the locker room. Pens now down 2 centers….but with no reason to bring them back, hopefully it is nothing long-term.
It's 2 am and I want to go to bed so here are the remaining goals:
Sidney Crosby goes between the legs like it's Priscilla's 18th birthday. Filthy. Patrick Hornqvist scores his 2nd of the night, beating the goaltender like a "hound dog". You guessed it- stick side.
Then Elvis' Latvian buddy says "let me be your Teddy (Blueger) bear" as he beats him GLOVE SIDE for total demoralization. (7-1 Pens)
There was a Gustav Nyqvist sighting to make it 7-2. Cool.
Thoughts:
Yes, this felt good. Yes, the Pens hung a touchdown on their liddle brothers. Yes, it was the Pens first win in 185 days. Let's just keep in mind that this was probably the most winnable game on the schedule.
Penguin giveaways: 17 against Buffalo, 2 against CBJ (both by Crosby, oddly enough).
Only 3 PP given by the Pens in the first 2 games. Team is playing disciplined hockey. Hopefully it lasts.
First 5 goal period since 2017. I want to say that was a pretty good year.
Pens have won 8 in a row at home versus CBJ.
Hornqvist attempted 11 shots.
Kahun, Chucky, and Tanev with their first points as Penguins tonight.
Early "Goal of the Year" candidate below:
Pens play their next 7 against Western Conference teams starting on Tuesday at home against the Jets. LGP.


Loading ...