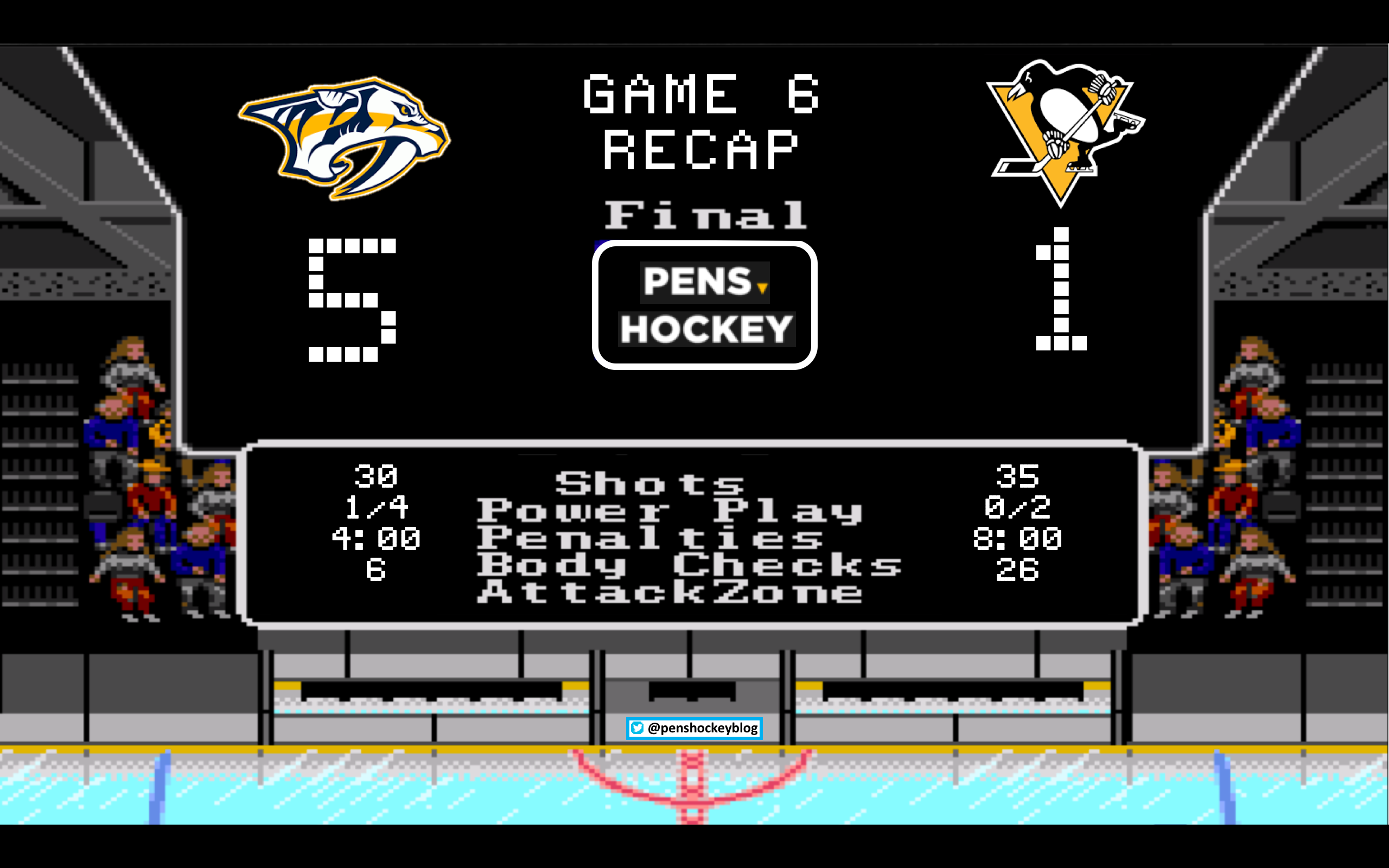 Over the last two seasons Penguins fans have been fortunate to watch the incredible development and maturing of a player, a player that we appreciate as a cornerstone for the team, but sometimes it is easy to forget how crucial he is. Kris Letang has been completely shadowed in terms of Norris voting, Team Canada selections, and basically anything else outside of Pittsburgh fans. If anyone watched the difference between any other game this year, and last night, it is painfully obvious how crucial he is to this team. It is also painful to watch these highlights, not because the Pens lost, but for the illegal amount of yellow that took place in this game. We get it Nashville, your main color is yellow, but you don't have to paint the glass stanchions and the top of the boards yellow, it was an extremely distracting visual experience, most likely because the human eye is naturally drawn to yellow. The only good thing about staring at the yellow the whole game was missing the game. Nashville has a case of food poisoning going around their locker room, and were forced to dress 6 AHL forwards and their AHL goaltender. As soon as that was announced it was over, because everyone knows the Pens suck against unknown goalies.
Scott Wilson (2) assisted by Hornqvist (3) & Cullen (4) @ 0:52
Hornqvist is playing some kind of hockey right now. Just a smart play to tip it around the defender, but that wasn't good enough, he also decided to give the puck to Mister Wilson, who for the second game in a row showed off a nice finish. Watch this highlight 5 or 6 times, because this goal happened so early it is easy to forget.
Viktor Arvidsson assisted by Subban (boooooo) & Ellis @ 3:08 PPG
Nashville's Power-play has been deadly for them in the young season. Ian Cole with the block on the Subban bomb, but the puck bounced towards the net where aardvark scooped it in.

Snapshot of the Pens defense in the second period: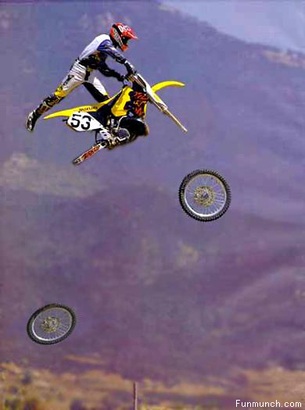 Kevin Fiala assisted by Carle @ 2:26
Justin Schultz forgot his role big time on this play, and it bit him on the ass. Quick transition by the Predators, Fleury got a piece of the shot with the blocker but not enough.
Calle Jarnkrok assisted by Wilson & Weber @ 10:36
Another odd man situation allowed by the Penguins results in another goal. Schultz  was pinched out of the play along the boards, and it allowed an extremely easy entry into the zone by Jarnkrok.
Kevin Fiala assisted by Forsberg & Subban @ 11:32
I promise this isn't the same highlight 3 times in a row, it's just three straight odd man zone entries allowed by the Pens defense. Love the Nashville announcer saying "great control" on Fiala's part, give me a break, it went off his skate in the correct direction.
Viktor Arvidsson assisted by Ribeiro & Forsberg @ 19:24
Just when you thought we would get out of the period without hearing Tim FRKing McGraw again. Hey everyone, Olli Maatta got beat to the net, that's a first. Not sure what the mentality was behind the Warsofsky-Maatta pairing, but it is becoming apparent in this early season that Sullivan does not switch defensive pairings once the game starts. 
Congratulations to any of you that have made it this far, you've lasted longer than the Penguins did. Speaking of lasting longer, Mike Condom finally gets into the Penguins net for the third period and stops the leakage. Too little too late, essentially the same thing as putting the condom on the next morning.
The Pens were done at this point, so the third period was nothing.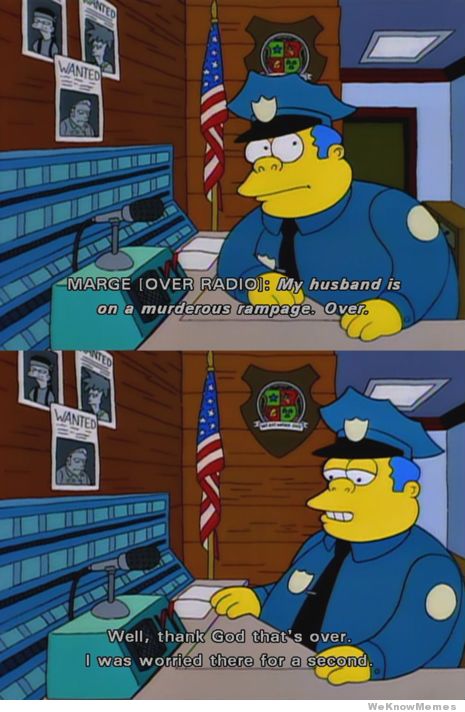 ---
THOUGHTS:
First time under Sullivan the Pens have given up 4 goals in a period.
No use in calling out any defender here, they were all terrible in this one
Sullivan's unwillingness to change up pairings throughout the game is not something I expected from him based on last season, especially when the defense is missing it's star.
Splitting up HBK resulted in Hagelin getting 2 shots, so there's that
It's early in the season, too early to bitch about this, but you can tell the team is not as hungry for loose pucks and 50-50 situations as they need to be.
The legend of Jagr comes to town Tuesday night
First 2 day break between games so far this year for the Penguins, should be a good time to rest up the injured bodies

Before we enter these, Nashville's announcers are awful. Okay, just wanted to say that.
3rd: "That would of been a hard one to swallow" -Grimson
2nd: "Kevin Fiala has exploded" -Daunic
1st: "He tries to put silky sauce between the legs of Fleury" -Grimson
Thanks for reading and enjoy the day off! See yinz Tuesday morning.
---
PS: As our twitter profile says, we are an incredibly immature blog, and still growing. Please do not hesitate to put any suggestions, thoughts or ideas in the comments below to help us deliver the best products for you. We have no ego, and won't yell at you for your suggestions. Also, any Jagr photoshops/Gifs would be greatly appreciated, as well as the Islanders (we play them next week)