I was starting to think that this should be a weekly column, but then I realized that the only way my brain would allow that to happen is if it were on Friday's for the alliteration in the title and there is no way I am promising a weekly Friday feature. Thus far this offseason has been almost every definition of the word "boring," the most exciting thing to happen is a wannabe news site get burned by Instagram. Regardless I still find myself thinking about the Penguins and came up with enough things to publish this post, which isn't surprising since I only needed five things.
1. Rumors, Lines and What is Next?
The Penguins have been linked to some rumors involving Minimum Pacioretty and/or Jeff Skynyrd, in addition they have taken Jamie Oleksiak to an arbitration hearing signed Jamie Oleksiak after determining an appropriate amount of Benjamins to pay him this season. All of this adds up to two rumors with no leads and now limited cap space since Rutherford forgot to trade Kessel at the draft. As it stands right now the Penguins depth chart (note depth chart, not suggested lines) is:
Guentzel – Crosby – Hornqvist
Hagelin – Malkin – Kessel
Rust – Brassard – Sprong
Cullen – Sheahan – ZAR/Simon
Despite Toronto fans thinking the Matthews-Tavares combo is the best centerfold to come out of Canada since Pamela Anderson the Penguins currently have a ridiculous down the middle attack. When you look at these players it becomes clear that a trade for Skinner or Pacioretty doesn't really make sense when you consider what the team would have to give up. Acquiring a top 6 winger would not only mean losing Hagelin (meh) but it would have to include someone else as well and in my book it isn't worth it. Though he is about 100 years old a fourth line of Cullen-Sheahan-Aston-Reese is pretty sick if Cullen can hang for the year.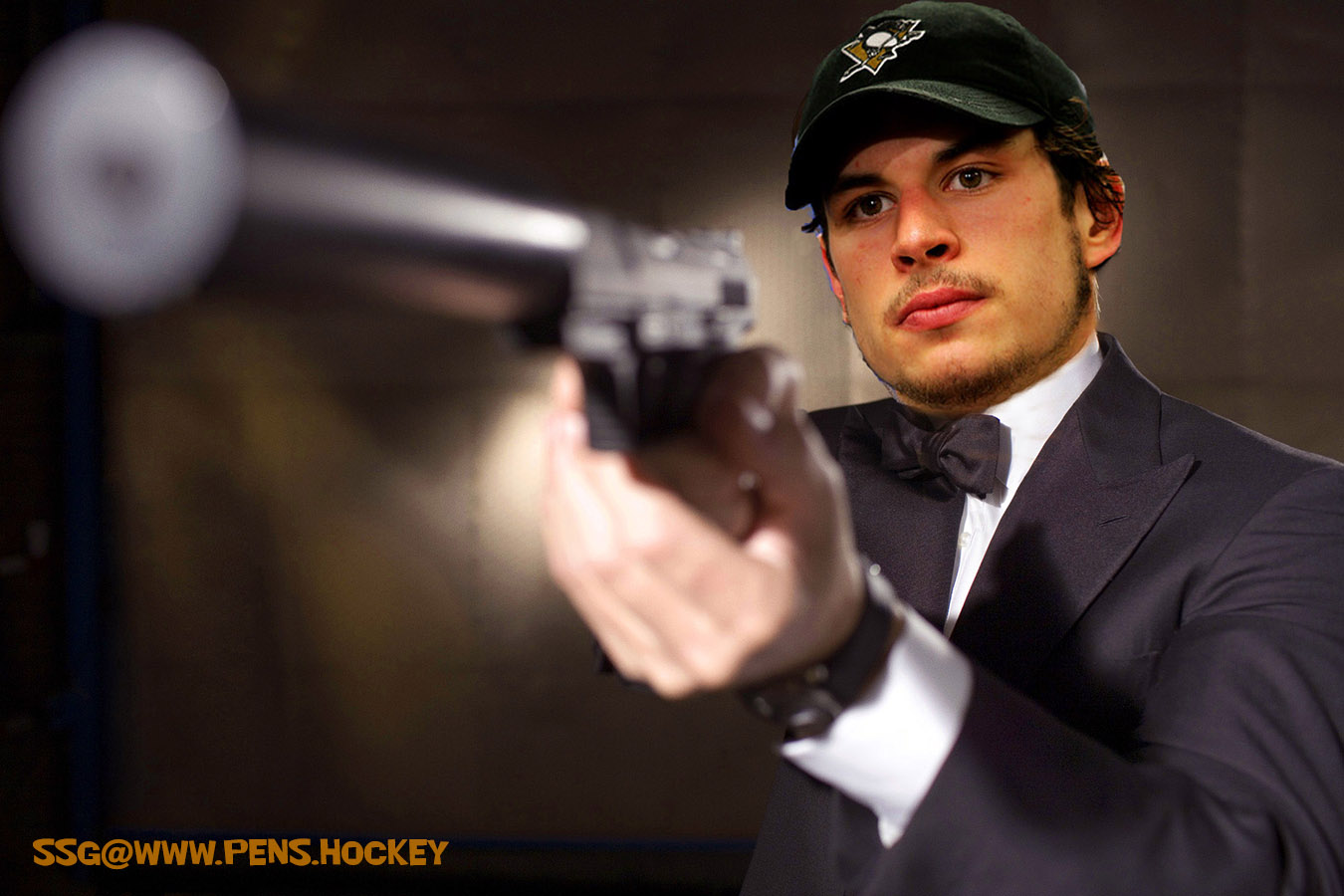 2. Martin, Sarge and the D
After the still questionable signing of Jack Johnson the Penguins defense looks a lot like it did last season with Letang, Schultz, Dumoulin, Maatta, Johnson and Oleksiak/Ruhwedel. The worst part about the defense is that Jack Johnson is now the longest signed defender, I would complain about this now but that is what point 3 is for. Many thought that the defense was a weak link in the team last season and unless Jacques Martin and Sergei Gonchar can work their magic again the addition of a mediocre 31 year old defender didn't suddenly change that. It wouldn't be much of a surprise to see some similar pairings this season though some experimentation would be nice as well. The Penguins have a solid top four in Letang-Dumoulin and Schultz-Maatta. The issue Martin faces is does he roll with that top 4 and hope Oleksiak continues to trend up while Johnson does enough to not become Scuderi 2.5 or does he break up the pairings and move a player like Maatta to the bottom pairing with Oleksiak and give Schultz – Johnson a look? The Pens still have Ruhwedel waiting patiently if Oleksiak or Johnson hit a wall and he has proven over and over that he is capable of replacing either of them. Regardless of the pairings the Penguins 6th (7th?) best defender is Jack Johnson and that is kind of ridiculous to type.

3. Lets Talk Money
Though the roster is set for this year it wouldn't surprise me one bit to see GMJR go all in once again and trade away the teams first round pick in an attempt to win now. Hagelin, Brassard and Sheahan are all in the final year of their respected contracts, as is Jake Guentzel which is more important considering he is on the bargain entry level deal that pays him in Skittles. There won't be much room for GMJR to give Jake the raise he deserves which at his current rate of production $4-4.5 million is not out of the question if the term is only 3 years. After JR manages that he is faced with the contracts of Justin Schultz and Matt Murray expiring the following season. What I am trying to say is this current "oh my god I love him he can't leave the team" phase for every player needs to end soon because this team isn't going to look like this team much longer. Murray is currently making $3.75 million and his agent has a pretty good case if they use the Hellebuyck $6.1 deal as a bar considering the resumes of the two are a little lopsided.

4. SouthSideGeno gets a shoutout
Our beloved artist got some love from GFYCAT yesterday in a series that they are doing featuring different creators on their site. This is pretty cool considering the dude didn't know how to make gifs a few years ago, is self taught, and was alive when the first computer came out.
We talked to @gpal722 of @penshockeyblog about his original, Gilliamesque hockey GIFs https://t.co/Oowd2phg4S pic.twitter.com/qh6AU1v6Ig

— Gfycat (@Gfycat) July 12, 2018
That's SouthSideGilliam to you, sir.
5. Contests, Give-Aways and Such
If you've been with us since the beginning (thank you you poor, poor bastard) then you know that running contests has become our Spinal Tap drummer. Well much like Spinal Tap our show will go on and we will try to run some contests this year too in hopes that our 10 fold increase in Twitter followers since last year will help. I've considered bringing back the MAATTAMEGAMILLIONS concept, and I have also been thinking about making a contest out of hockeyporn entries. Let me know int he comments if you have any ideas for this, but it would be cool to be able to bring the hockeyporn poll to a Twitter vote, but this would limit the amount of entries.
In addition to contests we are working on finalizing the date for the second annual blog meets world game where the people of the internet come together EYE ARE ELL. Despite his begging the December 1st game seems to be the front runner but it is not set in stone, we will be adding another poll in the near future to decide things once and for all.
Finally, I am trying to set up some more interviews that can be conducted so if you have any connections or any tips either drop them below or send us an email. Georges Laraque has been my primary target only because I want to title the piece "Laraque Around the Clock" but so far he has not responded to my DMs and I may get a restraining order soon.
Don't worry peeps, it's the middle of July so we almost have real stuff to talk about!