Following their exciting Wednesday Night Hockey tilt against the Avalanche the Penguins enjoyed kicking it around their home turf before welcoming the Dallas Stars to The Paint Can tonight. Despite having more injury claims than AARP the Penguins come into this game on a roll while the Stars are the ones limping into the Burgh. Dallas has had a rough go of it to start the season, with just one win and one overtime loss counting for their entire point total of three. Their last game was also on Wednesday night, which they dropped 3-2 to Columbus. They've dropped three in a row thanks to a mix of low offensive production, poor defensive execution, and Ben Bishop not living up to early expectations. As a result, they sit one point ahead of the Minnesota Wild in the basement of the West with an average of 1.87 goals scored per game.
The Penguins, by comparison, are averaging a ridiculous 4 goals per game despite having to issue POW-MIA flags for missing men. Paced by their captain, the Penguins are playing with a sense of urgency that has been missing lately. What is the change? For the first time since the back-to-back cups, the roster is filled with players who haven't tasted champagne from Stanley's teet.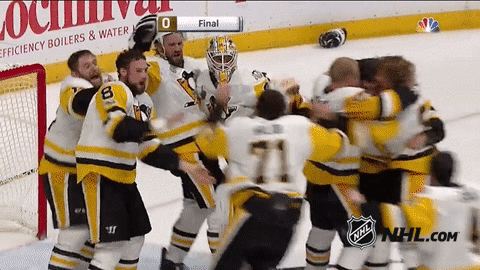 Put yourself into the shoes of Sam Lafferty, Teddy Blueger, and John Marino. You've been fortunate enough to get signed by a contender, and now you get a chance to fight for a spot alongside Sidney Crosby. The drive is there, and man is it fun to see again. Now, I'm not saying this is sustainable over the course of the season, the Penguins will certainly need their three center punch to have success later in the year, but for now, let's enjoy what is happening.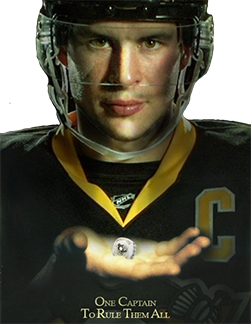 On the top of the spectrum, you have Sidney Crosby leading by example, playing nearly perfect 200 feet hockey while scoring at a breakneck pace and dropping highlight-reel goals as easily as you get your mail. On the other end, you have Sam Lafferty and Co. playing like they don't want to go back to Wilkes-Barre while John Marino is forcing the team to bench a veteran defender every night. If you're a guy that is in the middle of these two groups, the Bryan Rusts, Dominik Kahuns and Simons, you're left with one option and that is to elevate your game or look expendable.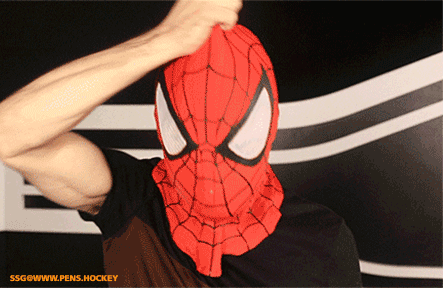 It's the kick in the ass a team that became complacent after winning two cups needs. And I am not blaming the team for becoming complacent. The back-to-back cup runs were exhausting for a fan so I can't imagine what it was like to play in them. Prior to those cups, I would be borderline depressed for at least a week after the Pens got eliminated, but when the Pens lost to the Capitals that year it was almost a relief in a weird way. Then last year never felt right, the Islanders series felt like the final exhale the group needed. Now, that fire is coming back. With players like Jared McCann, Nick Bjugstad, Brandon Tanev, Spiderman, Marcus Pettersson among others, suddenly half of this roster wants something they've never had while the other half knows how to get there. Obviously this team has only won four games in a row, I am not pulling a Toronto media and planning the parade. There is a long way to go before April, so don't tell me to pump the brakes. But I won't apologize for finally taking the car out of neutral and pressing the clutch in preparing to go, because that's what this team is starting to do. It's a Friday in October and we have cleared schedules to watch the Penguins play, that doesn't happen with a team that is just going through the motions.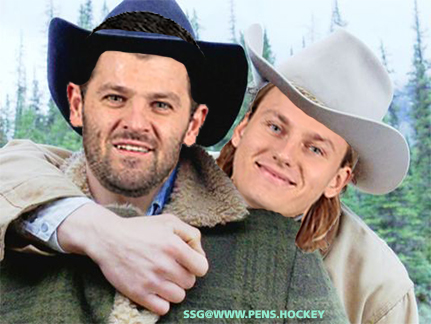 Jared McCann is a game-time decision after being scratched Wednesday night for a nagging lower-body injury. None of the other injured players appear to be close to returning: Malkin has been out of the public eye, conspicuously right when all this impeachment stuff happened, Bjugstad is out trying to add another consonant to his name, Galchenyuk is burying Uncle Ben, Bryan Rust is picking out a Christmas gift for JR before Lafferty sends him packing.
For the Stars, I legit forgot they signed Pavelski and Perry and lost Spezza. Second-line center Leavin Hintz leads Dallas with 5 points (4 goals and an assist), so good for him. Jamie Oleksiak returns to Pittsburgh.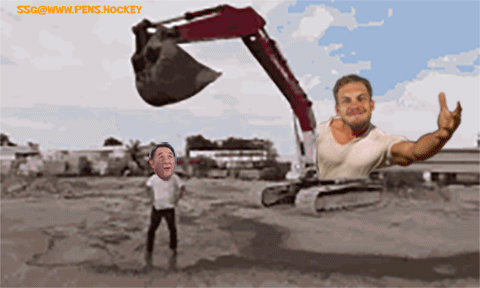 It's a battle between a team that has won four in a row against one that has lost three in a row. The Penguins have Fleury and the Knights in town tomorrow night making this an easy game to overlook. Tough goalie choice for Sullivan tonight, but I have a feeling Murray will play tonight and Jarry tomorrow. This is based on nothing other than knowing Sully typically likes Murray to play a string of games in a row. Either way, they are in good hands. It's a Friday night, everything's alright, it will be a fight, but Sid is the only Star in sight. Let's roll.