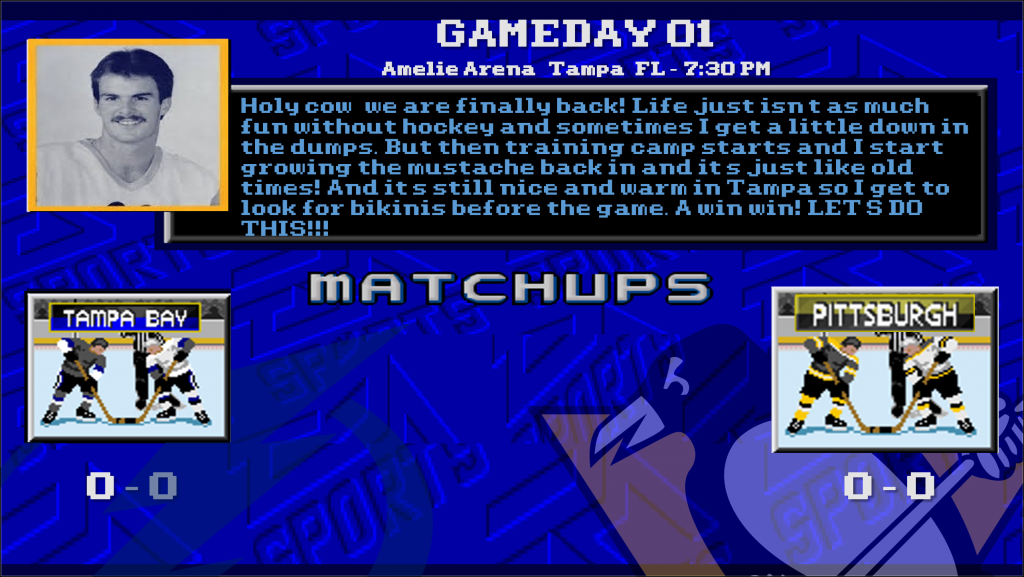 Well, here we are again. It's October, the leaves are turning (depending on your locale), the temperatures are falling, and for the first time since mid-March 2020, almost exactly 19 months to the day in fact, we are looking forward to a full and complete, 82-game regular season in the National Hockey League. Although the COVID-19 pandemic still persists (and I'll get back to that in a second), the widespread acceptance of vaccinations has allowed the vast majority of players and staff to avoid the long-term complications of COVID-19 infection, thus permitting the League to generally return to normal operations. It's unfortunate that a few players, including former Penguin Josh Archibald, could have their entire careers derailed because of being infected with COVID-19, but they will also serve as cautionary tales to those hesitant about getting vaccinated, not social distancing, not wearing masks, and just generally being dubious about the pandemic.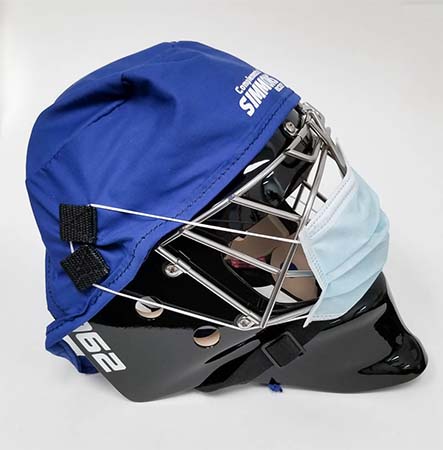 The Pittsburgh Penguins will start the regular season with at least one player on the shelf due to COVID-19, and he's an important one: Jake Guentzel. Gratefully, Guentzel was vaccinated prior to his infection, so hopefully the effects of the virus will be minimal and he can get back to being a very productive winger for his team. Zach Aston-Reese had also been infected with COVID-19 a few weeks ago, but like his teammate he was also vaccinated, so we should expect minimal impact on his long-term health, and his quarantine ended last week. But the absence of Guentzel is another that Pittsburgh can ill-afford, regardless of the opponent.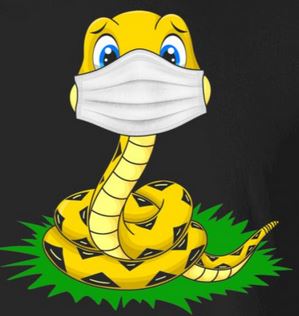 After all, the Penguins are playing in what is expected to be the toughest division of the League this season, and they are already expected to be without Evgeni Malkin until December at the earliest. That's not to mention that they may also be without Sidney Crosby as well, and even if Crosby is in the lineup, who knows just how healthy and effective he'll be without having time to get into shape and fitness. Most years, you can pooh-pooh a few games here and there, and tonight's may be one of them, but considering how close the division is expected to be, any and every point in the standings will be critical.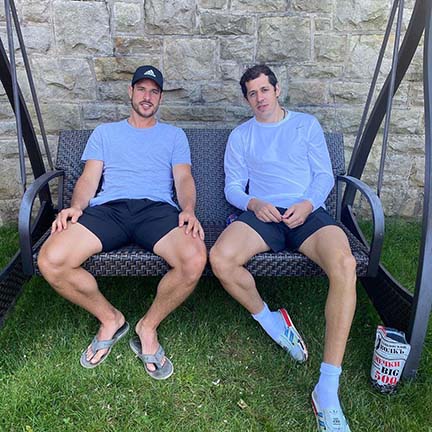 I say tonight is likely a pooh-pooh game for a number of reasons, but principally because Pittsburgh's opponent for tonight is the formidable Tampa Bay Lightning, who will not only be celebrating their successful defense of the Stanley Cup, but who are also considered once again to be a serious competitor for the Stanley Cup again this season. Like just about everyone, Tampa lost at least one player of consequence this past offseason to the Seattle Kraken – in their case, the Lightning lost their very good third-line center, Yanni Gourde…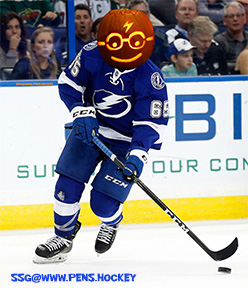 …but they also saw the departures of the other two third-liners, Blake Coleman and Barclay Goodrow, as well as the formerly-effective Tyler Johnson and David Savard. Perhaps in recognition of a prospect pool that may not be quite ready for promotion, Tampa acquired a bunch of veterans for cheap during free agency: Corey Perry, Pierre-Edouard Bellemare, Zach Bogosian, and Brian Elliott. (The Lightning do have at least one prospect they would like to be playing tonight but is injured: defenseman Cal Foote.) But overall Tampa is still a very good team with their top six forwards, their top four defensemen, and their #1 goalie still near the top of the League and largely still under contract for at least this season and the next.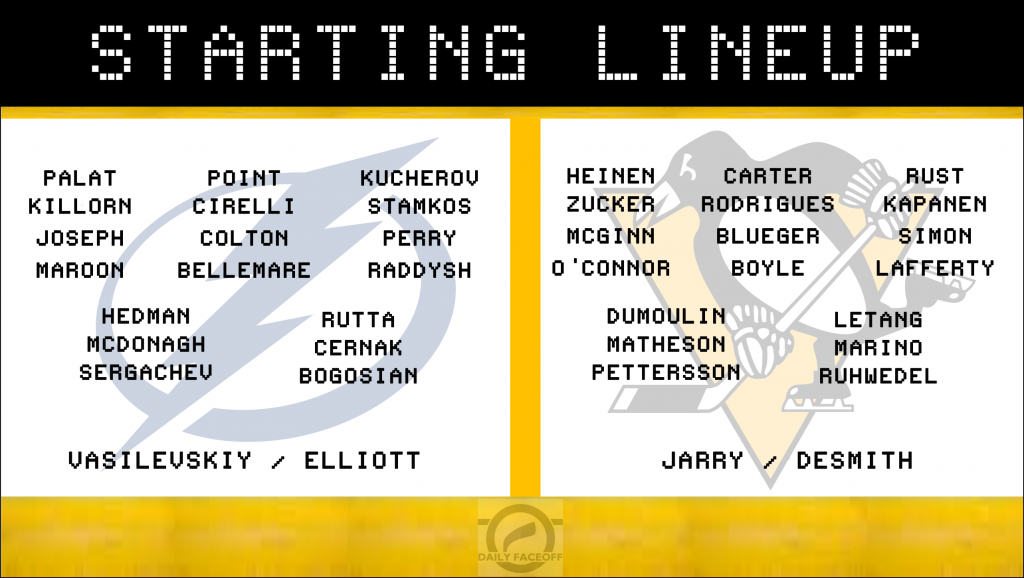 Speaking of goaltending, the overall prognosis for the Penguins will depend largely on Tristan Jarry, Casey DeSmith, and/or whoever else plays in goal for the Pittsburgh this year. Last year the duo had a roller-coaster season but the team ended up with the ninth-best save percentage in the League (tied with…the Tampa Bay Lightning) despite allowing a roughly League average number of goals against. Of course the goaltending (specifically Jarry) let the Penguins down in the playoffs, and the offense couldn't do anything – or more precisely, enough – to save the team from elimination. But we do know for a fact that the offense can produce (Pittsburgh scored the second-most goals in the League last season, sandwiched by Colorado in first and Vegas in third), while we have no clue if Jarry or DeSmith can consistently carry the team when they're needed to. The fact that three of the team's main offensive producers will be out tonight (Crosby, Malkin, and Guentzel) will put greater pressure on the remaining forwards to be productive, but at the end of the day if the Penguins cannot get reliable goaltending, they're not going to win hockey games.
Regardless, tonight is just one game on the long calendar between now and April. Winning tonight and ruining the party for the Lightning and their fans would be good, but what's most important is to try and enjoy the fact that hockey is back. This may not be the best Penguins team we've seen over the past decade-and-a-half, but the good news is that there is still some hope for the Stanley Cup returning to Pittsburgh. It's an uphill climb, but that's no different from any other year, and the first few weeks of the season can look like a total crapfest, so don't get all worked up over how tonight goes. Have some fun tonight!