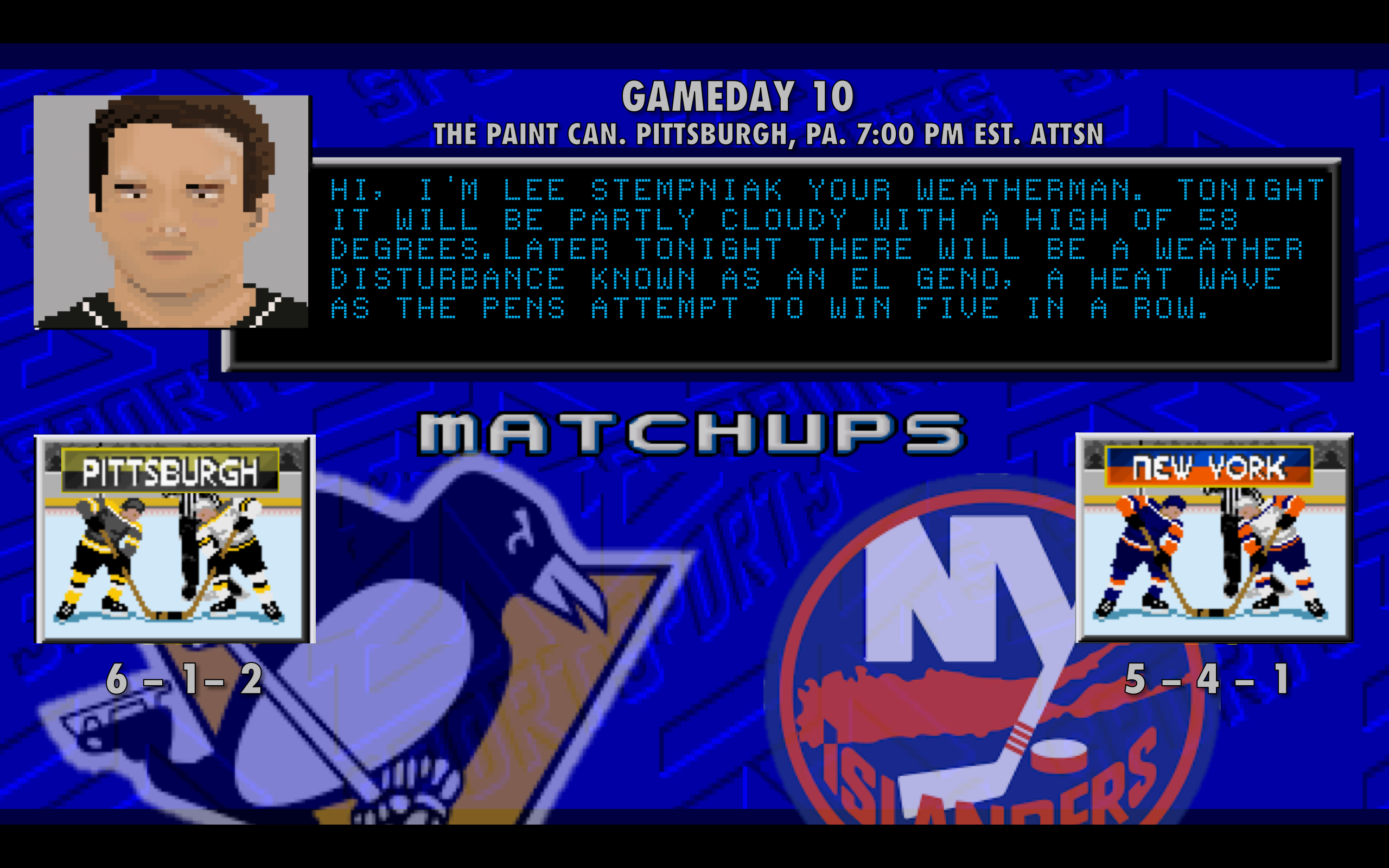 The Penguins have concluded their 12 day 4 game Canadian road trip that played out more like a vacation than the arduous journey it was designed to be. Entering the trip the Pens were 2-1-2 and I wrote on this very blog that if they didn't get some of the bad habits out of their game they would be returning to Pittsburgh tonight looking at a less than .500 record. Fortunately, and as usual, I was wrong and Mike Sullivan was able to get the team back to their defensive basics and the team returns with a sense of optimism around them that has been lost since last week. Winners of four in a row, it is the New York Islanders standing in the way of Pittsburgh's first 5 game winning streak of the year. The Islanders started their offseason by making the biggest move for their future and finally firing Garth Snow, 9 years too late but better than ever. They then hired Lou Lamoriello to take over the GM reigns, his first move as GM was hiring a Stanley Cup winning coach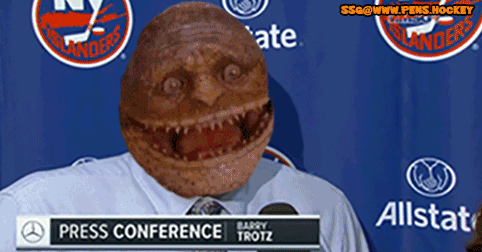 And his second move was not resigning John Tavares. Barry Trotz makes his return to Pittsburgh for the first time since finally coaching the Capitals to a postseason victory over the Pens last year but this time as the coach of the Islanders after the Capitals didn't want to pay him. The last three Stanley Cup winning coaches will be between the benches tonight so what can we expect?
Barry Trotz's main goal to start the season was to limit dangerous shots against and to an extent he has done that, however the Islanders are still getting badly outshot in every game. If this story sounds familiar it's because it's identical to the Penguins. Here's a look at the Isles less than threatening 5v5 shots for and against heat maps from Micah over at hockeyviz.com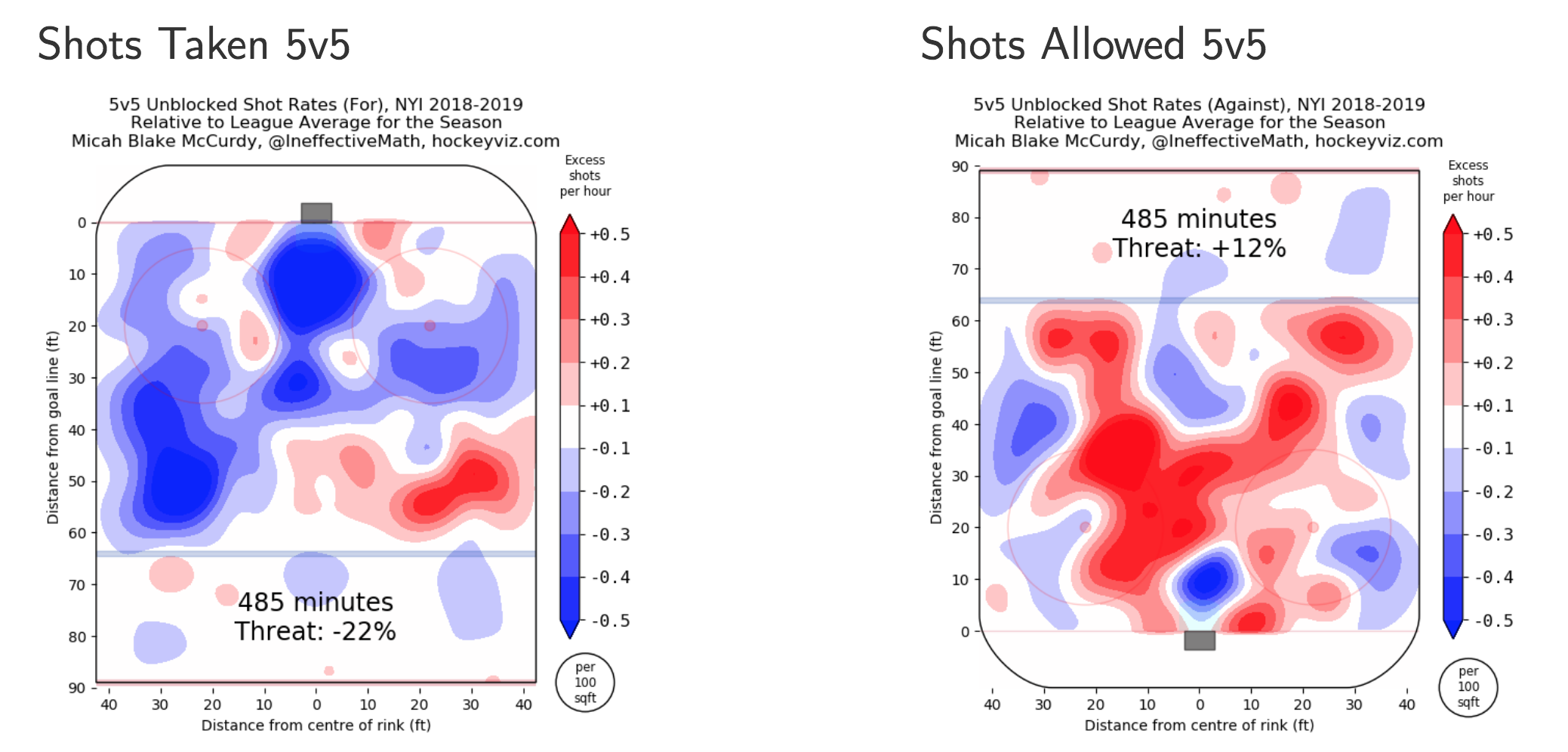 Micah has included the new "threat" measurement which he explains "is the weighted sum of the shot rates in the graph times league average shooting percentage from the given spots. So in the above graph you'd expect the Islanders shot pattern to produce goals at a rate -22% below the league average if all of their shots were taken by average shooters against average goalies. I like to think of threat as the "correct" notion of shot quantity."
With this measurement we can see that Trotz's Islanders are currently producing goals at a rate below league average while giving up goals at a rate 15% above league average. The Penguins in contrast after 9 games: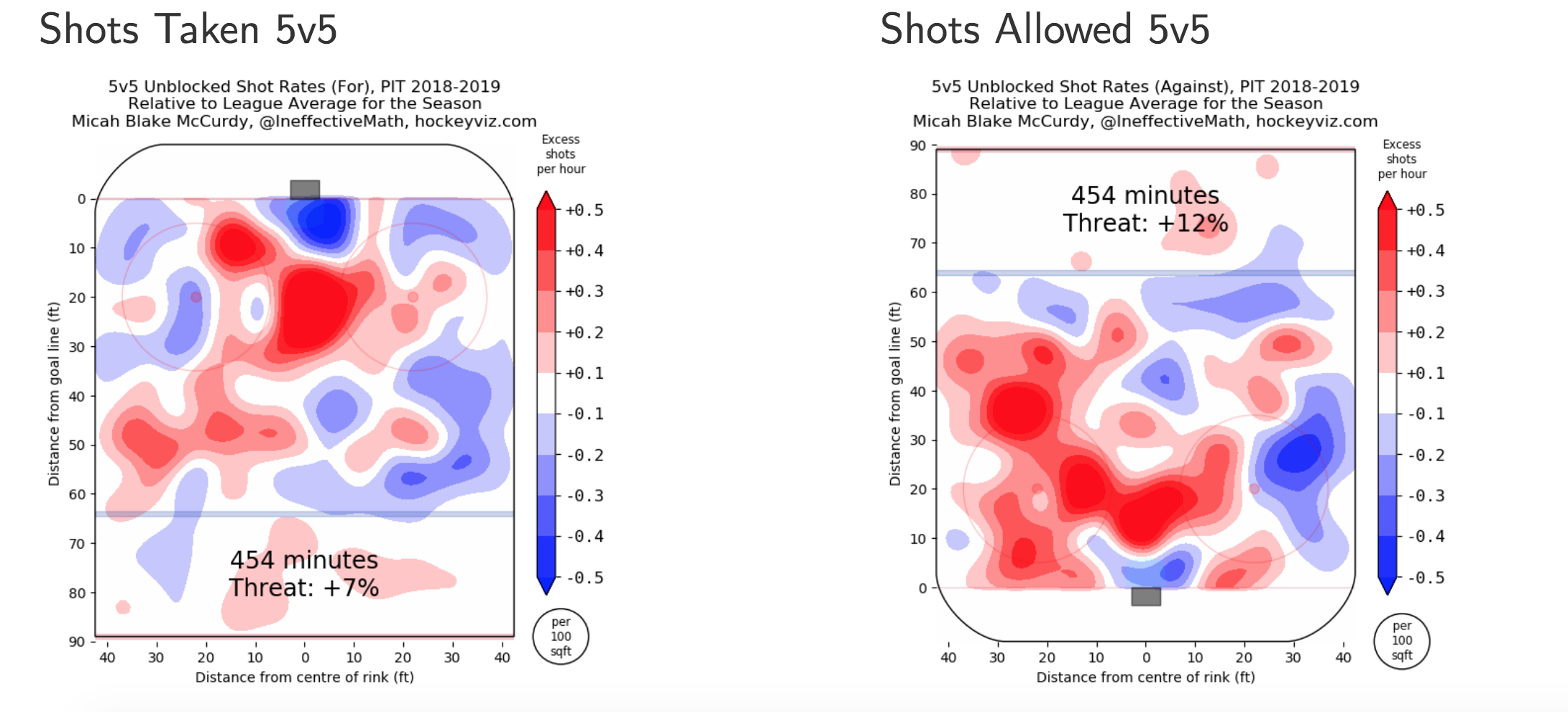 The Penguins are bleeding goals against at the same rate as the Islanders, but thanks to their ability to drop 5 on any opponent on any given night they are producing goals at a higher rate. The Islanders having their only "hot" zone at the right point is probably giving Trotz a few more neck wrinkles. This will be an interesting game from the heat map perspective, the Islanders cold spots offensively are exactly where the Penguins bleed shots from defensively, who knows what this means
The Islanders have played .500 hockey so far this year and there seems to be a pattern with their games. They have beaten Carolina twice, stomped Philly and the Kings, but have dropped two to Nashville, one to the Sharks and one to the Ducks. Basically the Islanders are where they've been the last decade, teetering slightly above average but not ready to take that next step. From what I've seen Trotz is in it for the rebuild and he is focused on a multiple year process which is probably reassuring for Islander fans. It wouldn't surprise me with an actual GM that doesn't sniff poo all day long in the office and a real coach that the Islanders can become a consistent playoff team, but I don't think it happens this year with this Metro division.

It's been awhile since we've found a team with active blogs and Disqus comments sections. I'm not sure how active these guys are but I think it's cool when we have people from other teams continuously stopping in to talk hockey (after the initial ribbing, naturally). The two I found are www.eyesonisles.com and www.lighthousehockey.com, I don't know what they are like but I know some of yinz like to get your kicks by jumping in.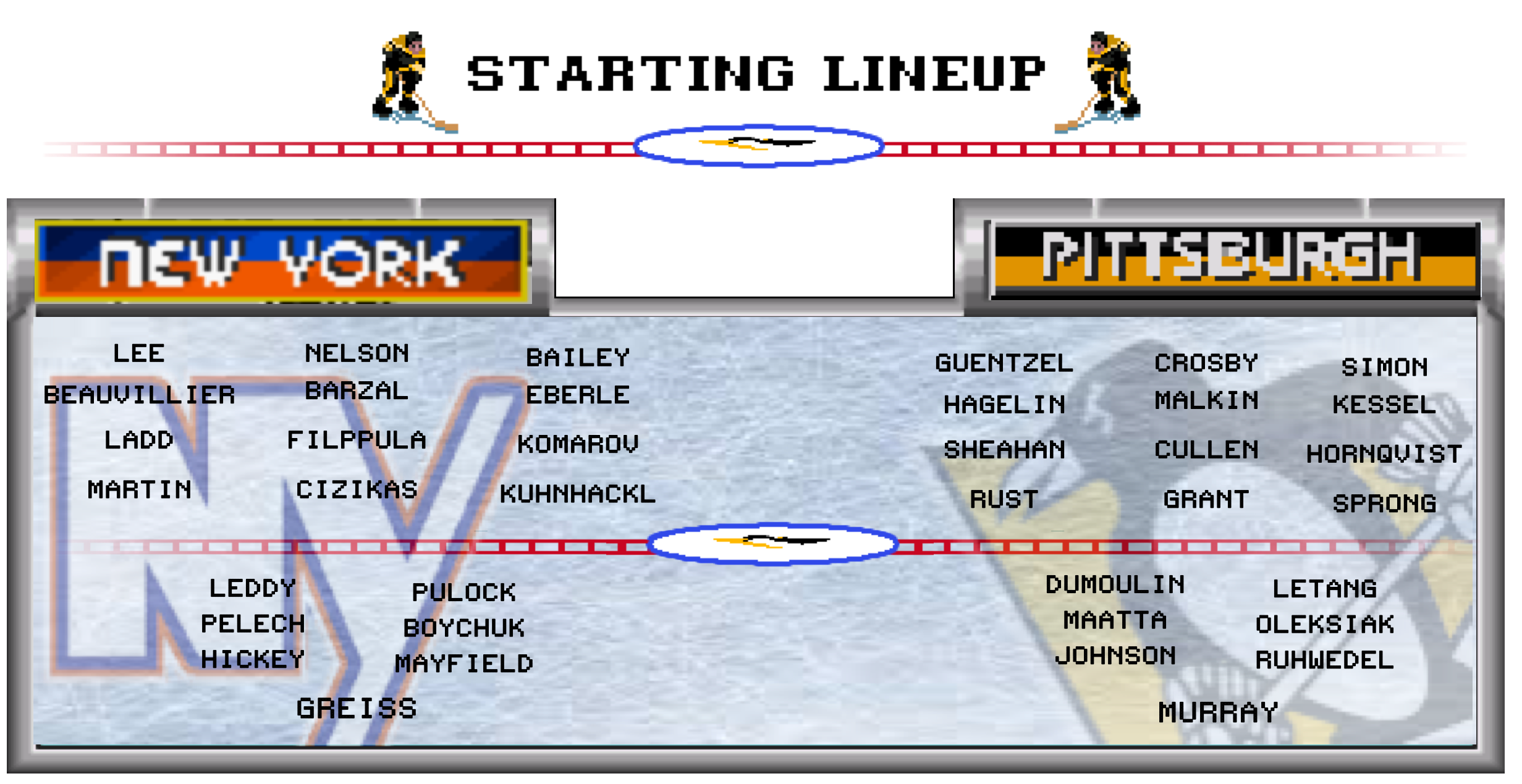 As expected following the play in Vancouver Dominik Simon was bumped up to the first line yesterday at practice. Of note Kris Letang left practice early and is apparently rehabbing a lower body injury, there is no report about todays game yet obviously but without Letang the Penguins defense is yikes at best. I went ahead and put Ruhwedel into the graphic, I don't know if the Pens will sit Riikola for three straight games though the question mark around Letang might make them consider dressing 7 defensemen tonight anyways. Ruhwedel has been solid in his two games so far this year, I know this because I cannot pinpoint one time when anyone said "what the fuck Ruhwedel?" This is what you want from your defensive defenders. With Brassard still likely out due to a lower body injury the fourth line that plays more like a third line is the actual third line tonight and the fourth line remains an island of misfit toys. Bryan Rust has now started on every line on the team except for the second, a guy with such versatility is having a tough time finding a place to belong but this isn't necessarily a bad thing. A guy like Rust can be placed anywhere to help a line, I see Rust as more of a utility player than an actual "third line winger only" type. After the chemistry Sprong and Malkin had in the last game though, I wouldn't mind seeing a Hagelin-Brassard-Rust line one day, with a 100% Brassard that is one pain in the ass line to match up against.
Word on the street is the Penguins PR team has scoured 10,000 minutes of hockey footage trying to put together a 30 second "thank you Kuhnhackl" video for this game, it should probably just be him hitting the post in game 6 against the Caps last year. As the heat maps demonstrated, if the Penguins continue their focus on defense first this game should go heavily in their favor. Two teams going head to head that have had a tough time limiting shots against though might result in another wild game for the goaltenders. Greiss and Lehner have split duties in the Isles net this year with similar stats, Greiss is currently 2-2-0 with a 2.20 GAA and .930 sv %, Lehner sits 3-2-1 with a 2.39 GAA and a .929 sv %. There was a really good article on The Players Tribune about Lehner and his battle with alcohol and recovery, pretty cool that he was able to bring himself out of that pit of addiction. Anyways, there isn't much to add about this division game as the Penguins look to keep thriving and we as fans look to keep rising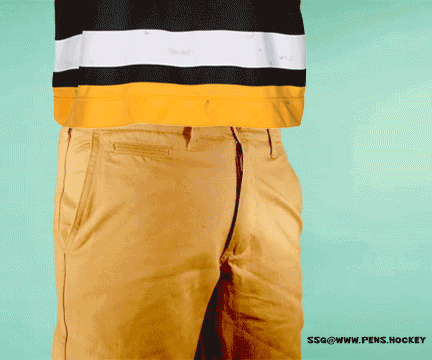 ---
MEET-UP ANNOUNCEMENT
Please email penshockeyblog@gmail.com your final ticket # request, you will receive an email with a paypal account to purchase your tickets. We have 20 saved but can maybe wiggle in more though that IS NOT GUARANTEED so therefore please email sooner rather than later. You will receive Ungaba's paypal information since he is the ticket guy. The loser didn't want us putting his information out on a public website for some reason. I work 3p-11p today and have no service there so if you do not receive a response tonight you will get one by tomorrow morning. If you do not get a response from the blog please harass me until you do.
END OF ANNOUNCEMENT