The Maple Leafs blow into town tonight to take on the Penguins for the second time this year. In the first meeting the Penguins went from a struggling defensive team to a shutdown clinic as they shut the Leafs out in Toronto 3-0. The loss ruined a bunch of tweets that were sent out by idiots who thought the game was an ECF preview, in October. The calendar has changed but the rule still applies, Stanley Cups aren't won in November, your fans would remember that if they'd ever seen one other than the replica in the hall of fame. Fortunately for Toronto fans tonight they get to invade a city that is everything they think they are, classy, winners, American, and home of the best center depth in the NHL.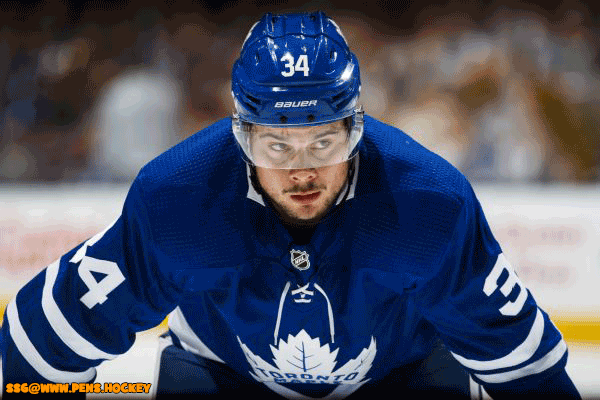 Since their last meeting Auston Matthews was injured leaving the Leafs looking a lot like last years Islanders, except the Islanders have defenders. Fortunately for Matthews his healing process will involve the munchies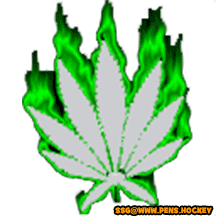 I was more excited about the Islanders games. To settle any "best center depth in the league debate," which really isn't a debate, it's equal to the flat earth theory, is to look at this game. If Sid or Geno is out you still prepare for the Penguins the same way because they still have Sid or Geno. With Matthews out, you prepare for the Leafs like any other team in the league, shut down one line and let Sid or Geno defeat the others. We're done here, thanks for trying.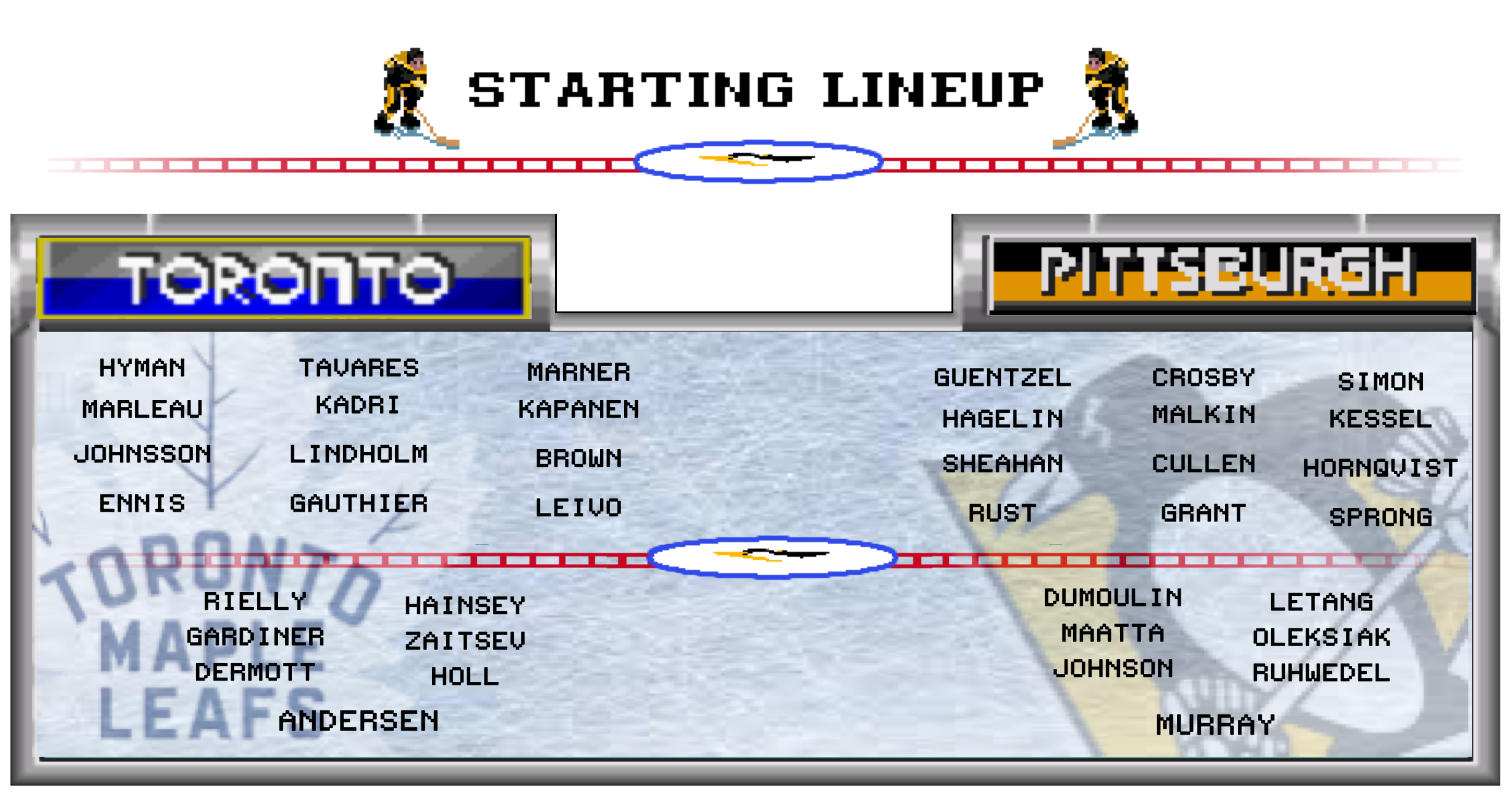 No clue if Brassard plays tonight, no clue if he is even alive at this point. Riikola has been scratched for a few in a row now but it's tough to say Ruhwedel doesn't deserve to be in, really not going to get bent out of shape either way. I wish there was a way to switch Jack Johnson with Ron Hainsey.
Is this the ultimate friend-zone move or what?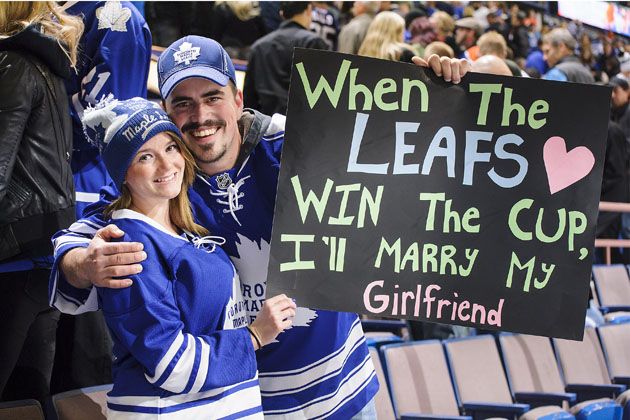 I googled "Maple Leafs Stanley Cup" and this is just too good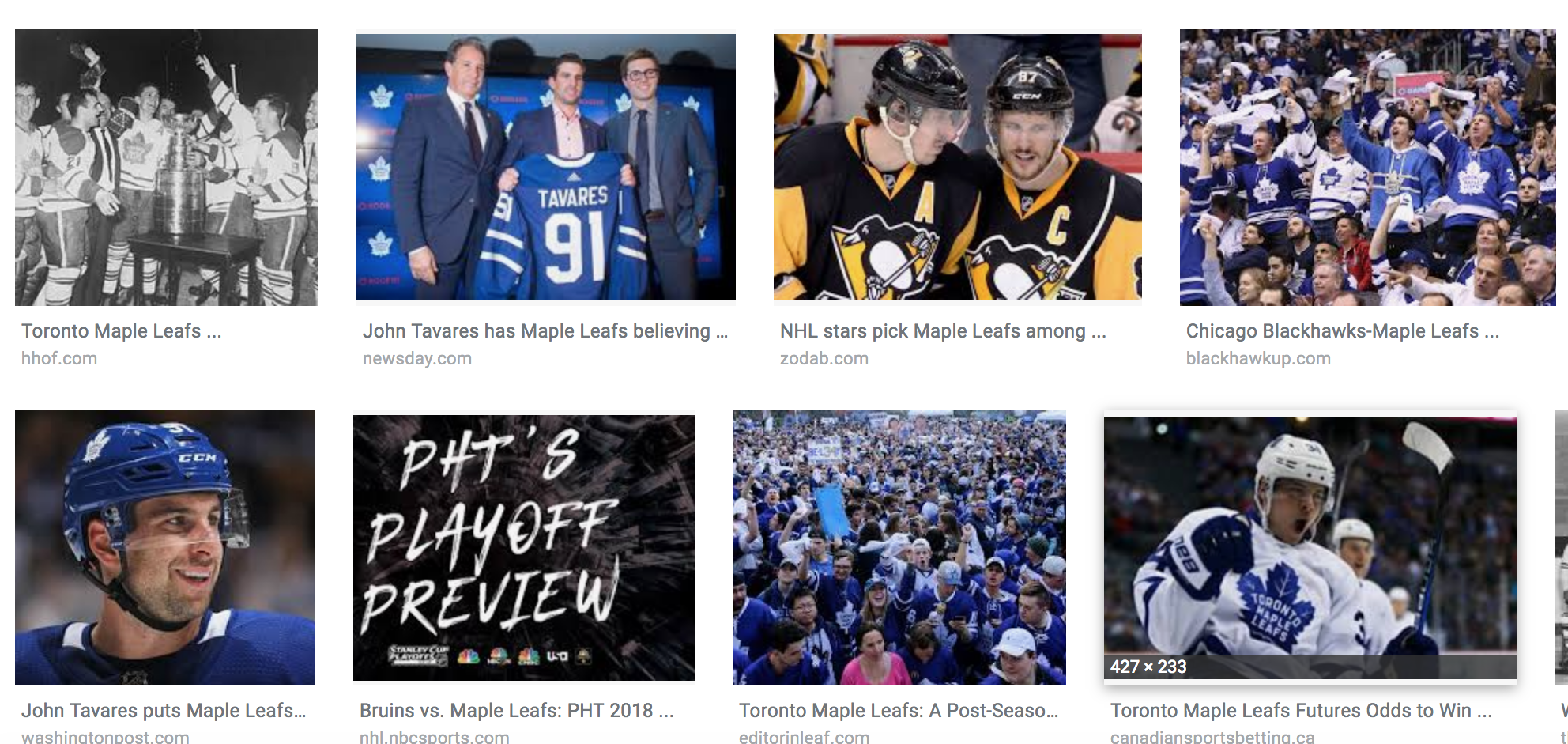 There is only one king of this league Toronto, and unlike you they've held the cup a few times since the league expanded from 6 teams. Get bent losers.