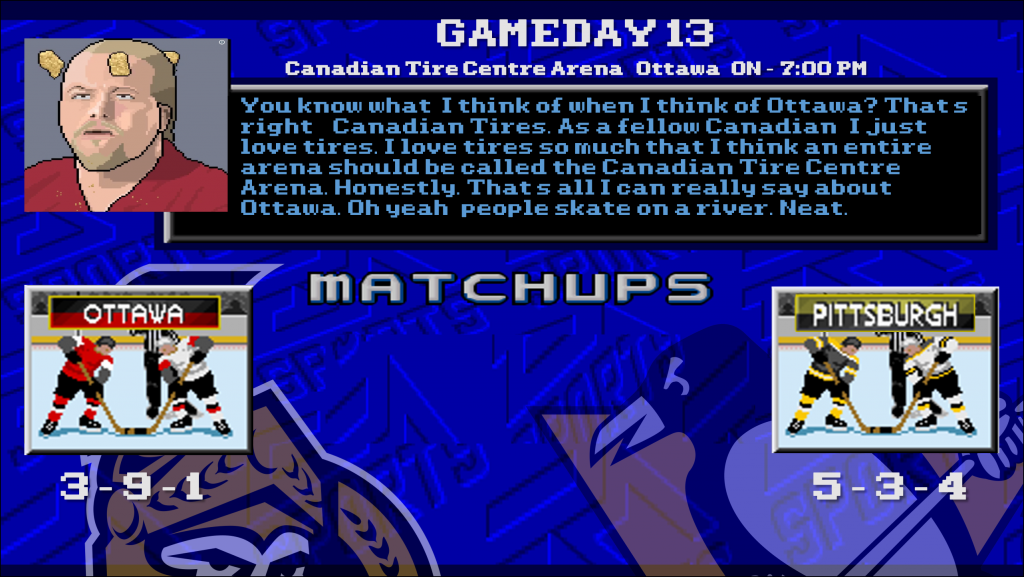 A shootout win, can you believe it? Against the best team in the League no less! And so it was for the Pittsburgh Penguins on Wednesday night, with a 3-2 win against the Florida Panthers. It was still disappointing to see the Penguins lose their 2-1 lead in the third period, but their League-best penalty kill came through in the clutch as they fended off a 3v4 power-play in overtime. Just saying that – "their League-best penalty kill" – and seeing them have the third-worst power-play in the League…folks, red is gray and yellow, white. But we decide which is right…and which is an illusion!
Anywho, tonight the Penguins are in the capital of Canada to face the opposite extreme of the Atlantic Division, the last-place Ottawa Senators. Although they are considerably better than the worst team in the NHL, the Arizona Coyotes, it's not saying much for a Senators team that has been stockpiling young players since their hopes and dreams of winning a Stanley Cup came to an abrupt halt at the hands of Pittsburgh in the Eastern Conference Finals in 2017. In the succeeding four years, Ottawa saw the departure of its captain, Erik Karlsson, and the slow erosion of the remainder of its useful players, and as a result they have been worst or second-worst in their division.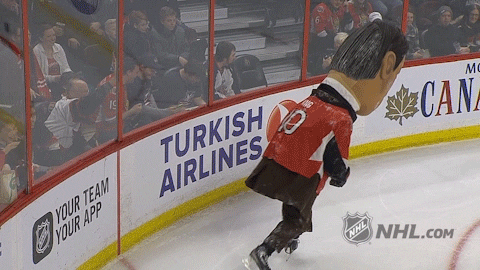 Indeed, they have spent the last few years having some half-decent drafts, but just six players on their active roster were drafted by Ottawa: Thomas Chabot (2015, 18th overall), Drake Batherson (2017, 121st overall), Brady Tkachuk (2018, 4th overall), Lassi Thomson (2019, 19th overall), Tim Stützle (2020, 3rd overall), and Egor Sokolov (2020, 61st overall). (Lassi and Egor…yikes) They have three other players out of the lineup that are Senators draftees, but for having a young roster it appears that they are benefitting (using the term dubiously, considering how the team is performing) from how others have drafted. (The oldest player on the roster is 34-year-old Nick Holden, who went undrafted. Chabot is the oldest Senators draftee, turning 25 in January.)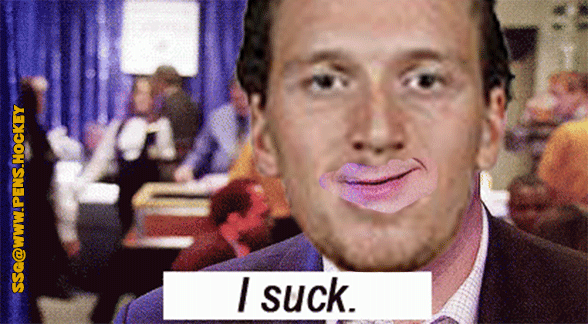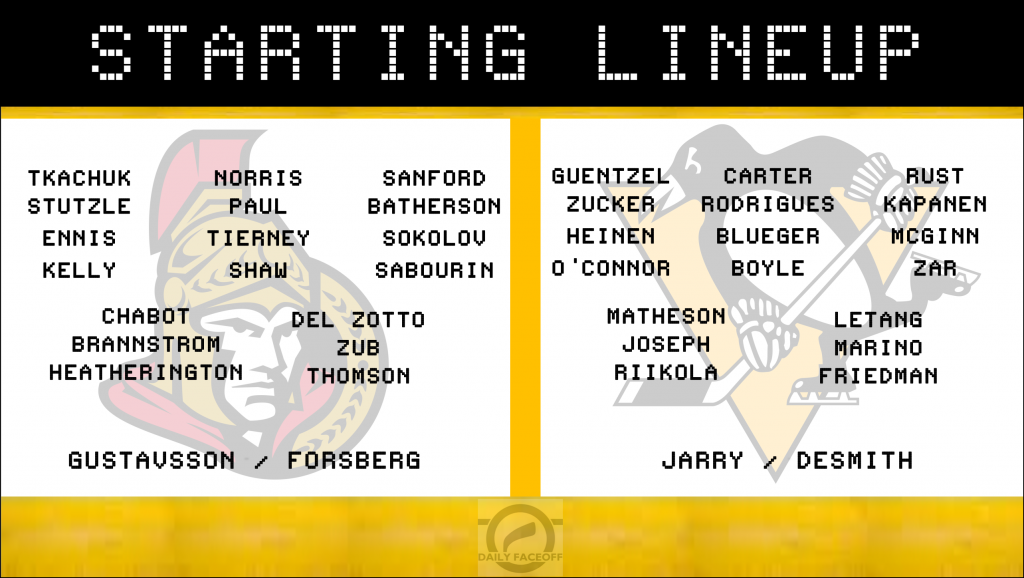 Interestingly, it is two of the Penguins' former draftees that have spent the most time minding the Senators' goal this season, with Filip Gustavsson and Matt Murray numbers one and two in minutes played for Ottawa. Gustavsson, part of the catastrophic trade that sent Derick Brassard to Pittsburgh, actually had a decent statline in his first, albeit limited, exposure to the NHL last year, with a .933 save percentage, a 2.16 goals against average, and a 6.4 goals saves above average, but so far this season it hasn't gone as well as you might expect. Matt Murray, meanwhile, is winless as his star continues to fade from those golden years for the Penguins in 2016 and 2017.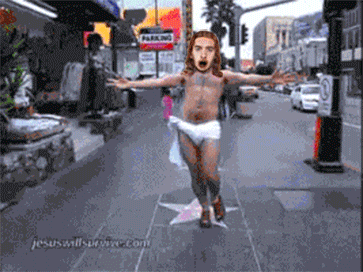 The COVID-19 protocol has wrought havoc on both teams: Ottawa will be without Murray, Holden, Dylan Gambrell, Austin Watson, Victor Mete, Josh Brown, Connor Brown, and Alex Formenton, while the Penguins will still be without Sidney Crosby and Brian Dumoulin, and yesterday had to add Chad Ruhwedel and Marcus Pettersson back to the COVID-19 protocol list. This whole thing is a hot mess.