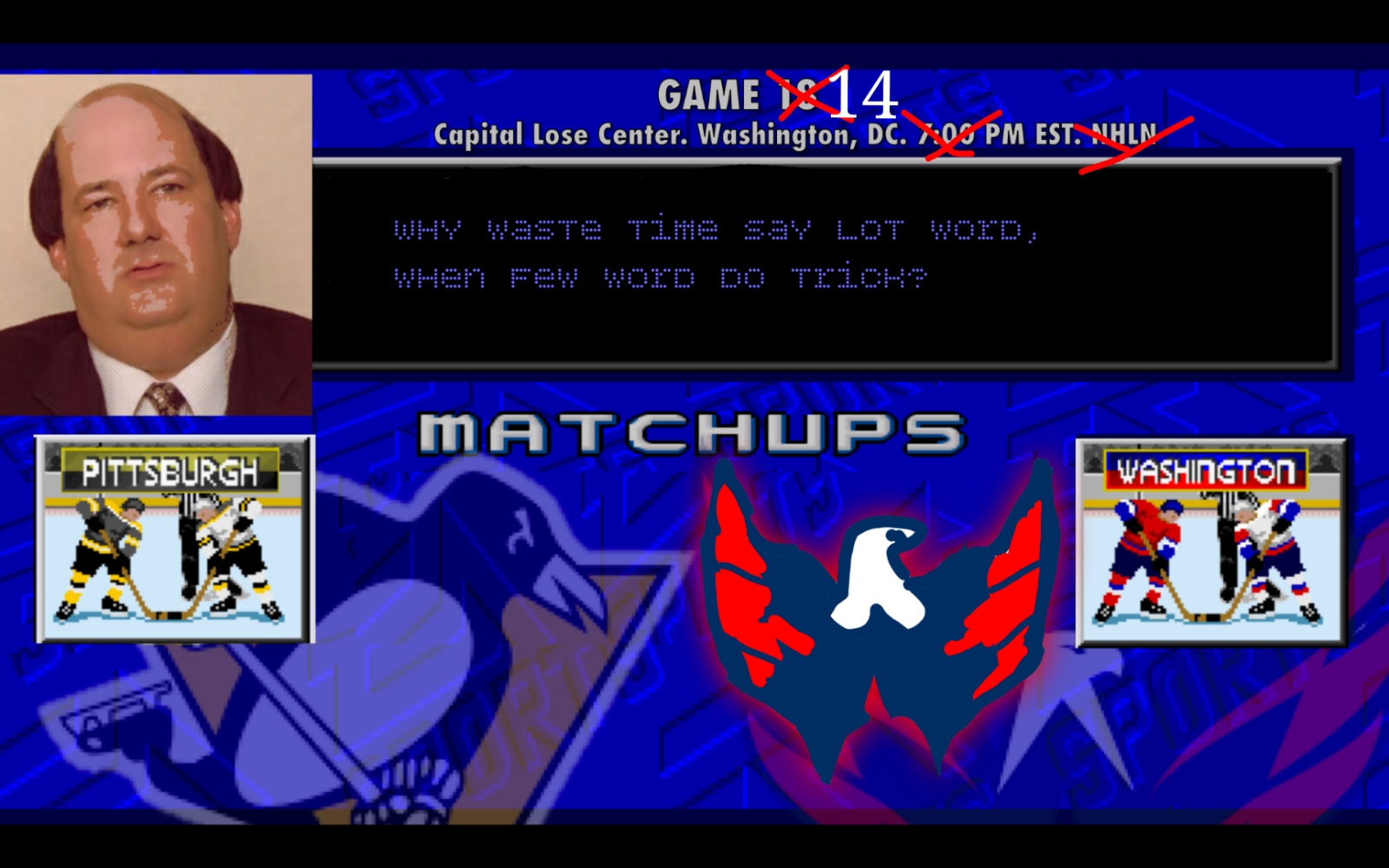 The ebbing Pittsburgh Penguins will spend the day after Election Day in perhaps the worst city imaginable, Washington, D.C., to face another of their Metropolitan Division rivals, the Capitals, for the second time this season.  The opening night 7-6 overtime thriller already seems like a lifetime ago, even if it was just a month-plus and thirteen games ago, and both teams head into tonight's match with identical records.  These are usually the kinds of matches that teams get hyped for…but not much seems to be motivating these Penguins right now.  Nevertheless, the Penguins love playing the Capitals, so maybe we'll see a more spirited effort from the Penguins tonight.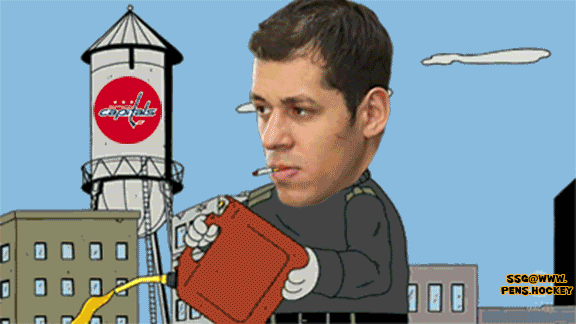 Head coach Mike Sullivan has decided to hit the "puree" button on the roster blender, starting with Monday's 5-1 loss against the New Jersey Devils, by breaking up the heretofore very effective duo of Kris Letang and Brian Dumoulin, putting Jack Johnson with Letang and having Dumoulin work mostly with Juuso Riikola and Jamie Oleksiak.  The good news is that Letang/Johnson and Dumoulin/Riikola did not allow any even strength goals, but they also had nothing to do with the lone goal the Penguins scored.  Sullivan then further blended the forward and power-play lines Tuesday morning:
Based on jersey colors, think we're gonna get this line-wise today:
Simon-Crosby-Rust
Hagelin-Malkin-Hornqvist
Guentzel-Sheahan-Kessel
Grant-Cullen-Sprong

— Jason Mackey (@JMackeyPG) November 6, 2018
Looks like Sullivan may be splitting up the power plays.
One unit: Maatta, Malkin, Kessel, Hornqvist and Rust
The other: Crosby, Letang, Simon, Guentzel and Johnson

— Jason Mackey (@JMackeyPG) November 6, 2018
I guess you have to appreciate the effort in trying to make something happen, but are we to believe that Jake Guentzel and Phil Kessel are going to bring Riley Sheahan up? Evgeni Malkin's been the Penguins' best forward with Kessel in tow…so are we to believe that Patric Hornqvist will benefit from Malkin more than Hornqvist will be detrimental to Geno? The fourth line: neglected again.  In fact, all the clamoring for Daniel Sprong to get another shot with Crosby has gone in reverse with Sprong apparently losing his power-play spot.  And the power-play lines look more like those from a pick-up scrimmage game than anything.  Ultimately, none of this answers whether or not the Penguins will perform better in their own end and help the goaltender(s) out.
It's a frustrating time for everyone involved, to be sure, but if I've learned anything about the core Penguins over the last decade (Crosby, Malkin, Hornqvist, Letang), it's that allowing that frustration to get to them does nothing but bring out the worst performances.  Crosby becomes ineffective offensively.  Malkin is prone to earning penalties when nothing is going right for him.  Letang makes more and worse mistakes.  All of them try to make things happen on their own, sometimes by trying inject grit into their games, and it doesn't work for them especially when not everyone in this lineup is on the same page.  What does work is succeeding on the simple things: winning puck battles and cleaning up the zone exits and entries.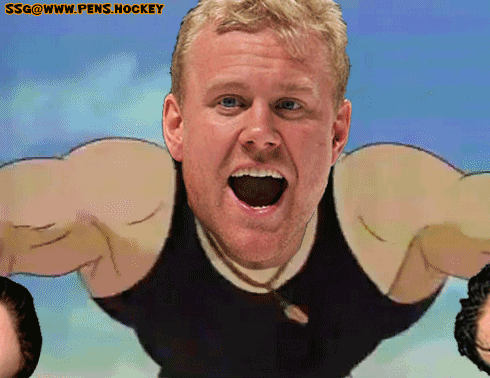 I haven't been Sullivan's biggest cheerleader the last year, and I think he's starting to become divisive because we're seeing the team underperform.  As Ryan Wilson pointed out yesterday, we're starting to see parallels with the end of Dan Bylsma's tenure as head coach with the Penguins a few years back.  Bylsma too had a team that had the talent and experience to be successful but was either lacking motivation or cohesion, and the top-heavy nature of that team wasn't sufficient when the top guys weren't performing.  These Penguins have the problem where, when they're playing well they're lights-out, but when they're playing poorly it's a disaster.  They can't just play well while losing or play poorly and still eke out points, and that's aggravating to watch.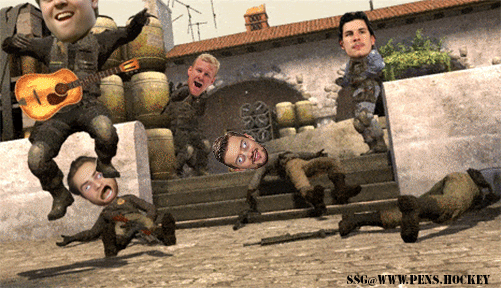 Anyone even considering the possibility of Sullivan being replaced, myself included, got a splash of cold water with the firing of Chicago Blackhawks' head coach Joel Quenneville yesterday.  While it was perhaps overdue, Quenneville was the longest consecutively tenured head coach in the League and had pretty much any record for active coaches that you could think of.  He led the Blackhawks to a return to relevance since taking charge of the team in 2008, and the Hawks nabbed three Cups in that time frame.  It has only been three years since Chicago last won the Cup.  But, as with most professional sports, the question is, "What have you done for me lately?" And for Coach Q, the answer is two first round exits and then a last place finish in the Central Division last year.  With the Penguins winning two of the last three Cups and losing to the eventual Cup champions and their opponents for tonight, Sullivan isn't going anywhere for now.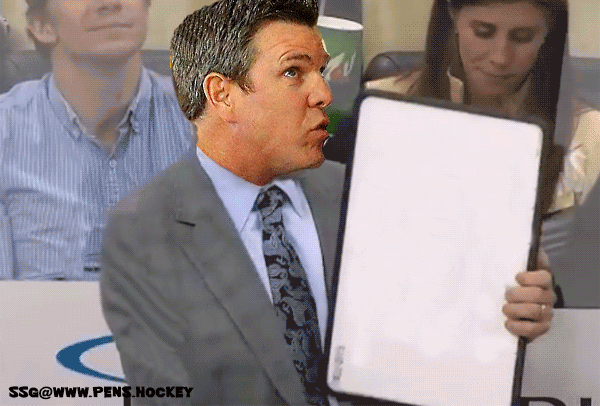 However, he must get his players motivated again, and he really should try to find a way to get the bottom two lines playing more.  Without Derick Brassard, this does become more challenging, but if he continues to rely on Crosby and Malkin and they continue to get nothing going on even strength, then it's not going to matter how much ice time anyone gets.  I seriously don't see how it hurts to try rotating the bottom four wingers with Crosby and Malkin, and likewise the top four wingers with Sheahan and Cullen, if we're playing "let's see what this does", particularly if we're sure that this slump shall pass.  We can see that Sullivan is already trying that with the defensemen somewhat, so why not give it a go with the forwards? With the division as tight as it is, why not experiment?
INSERT LINEUP GRAPHIC HERE lol or not
Word came later Tuesday afternoon that Derek Grant was sent down to Wilkes-Barre/Scranton while Garrett Wilson and Zach Aston-Reese were recalled.  This is a pretty big shakeup for a team desperate for something fresh.  Grant was not getting much use besides the fact that he was playing alongside Matt Cullen and Daniel Sprong, so he makes way for the first and third leading scorers for the WB/S Penguins.  The timing for Aston-Reese's inevitable call-up couldn't be any more apt, as the last time we saw him was when he was being helped off the ice during the last meaningful game Tom Wilson has played, Game 3 of the second round of the playoffs last season, after Wilson tried to destroy Aston-Reese's face.  Wilson, of course, is still serving a twenty-game suspension that he received just before the regular season started, so no one will have to talk about him much.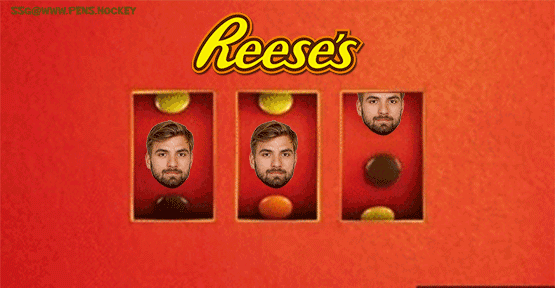 Aston-Reese and Wilson will bring a lot to the table both offensively and defensively, Aston-Reese having a shorthanded goal already in eleven games this season, which might make Sullivan feel better about spreading out the ice time.  It will have to be seen how the lines shake out this morning before we can make any serious conclusions as to how they'll be used, but one thing's for sure: the team could use a shot in the arm, and this could do it.

Hockey Porn Tiebreaker Poll© from the first ten games of the season. Remember to vote on BOTH polls. Thanks!

Loading ...

Loading ...