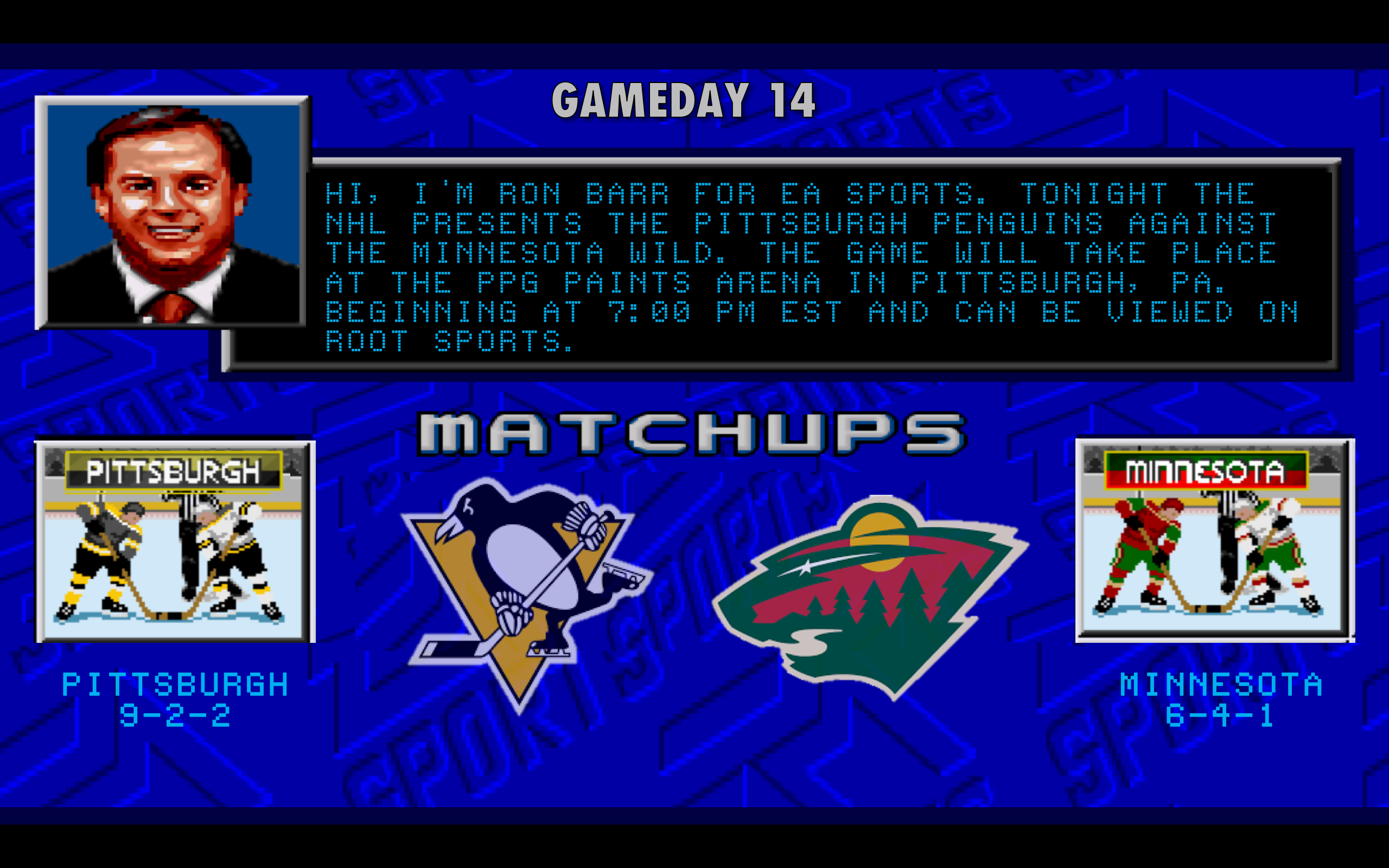 The Wild come… running? flying? what exactly do the Wild do?? What a weird nickname for a team.
**takes long drag**"hey Dave, what do you think about Wild for the nickname??"
"What?! Like chaos??"
*one more*"No man, like the wild, you know, outdoors and shit"
"yeah"
"yeahhh." 
Whatever in the hell they do they are doing it in The Paint Can tonight, where the Penguins have comfortably played to a 6-0-1 record this season. Minnesota loves to remind everyone that they are "the state of hockey," in fact, it is even the team slogan this season. Their website and arena looks like a welcome center on the highway. The state of hockey is shit if this team is any indication. Yes, I know they mean state like the state of Minnesota, that's why I said the state of hockey is shit. There is a 74% chance that you are reminded at some point tonight that the Penguins played the Northstars in the 1991 SCF. There is a 98% chance you will remember that you absolutely hate Jason Pominville. Even worse than Pominville is the announcer who says "that's one more for the population of Pominville" when he scores, who am I kidding, Steigy would've taken 4 years to come up with that one. The Wild also have Chris Stewart, I can't ever remember if it is him or his brother that is a bitch, but I am pretty sure it's this guy, to be safe just hate them both. Tonight we also get to say "hello" to and old friend: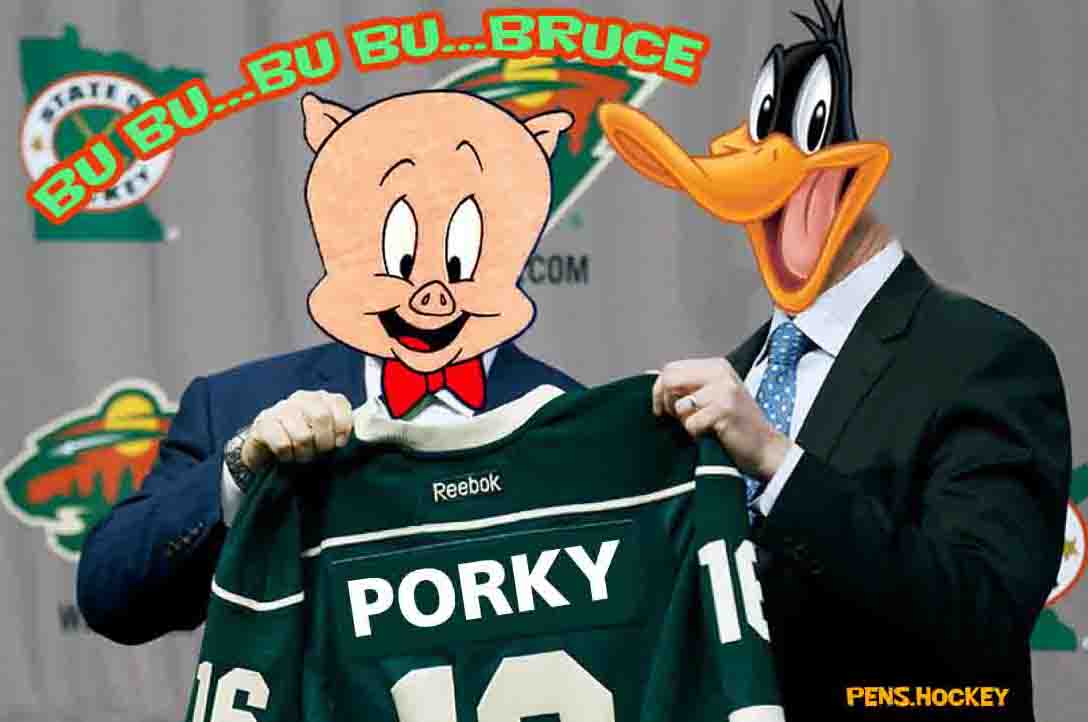 If you really want to know how Minnesota's season is going to go, check out their first line center. Even adding Zach Parise to this group isn't going to put them into the conference finals anytime soon.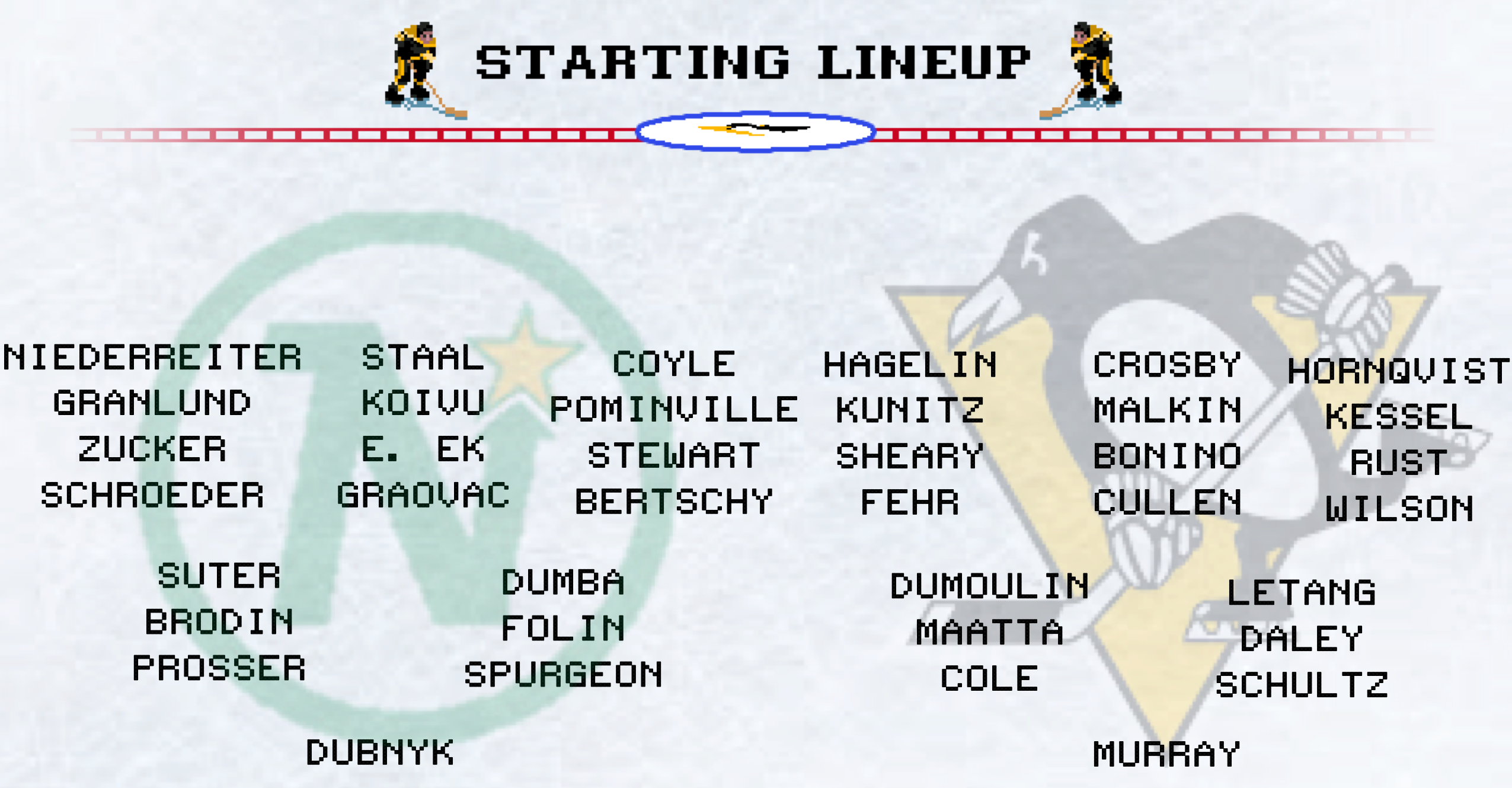 I'm posting this one a little early today but the goalie situation is still a hot mess (in a good way, if that's a thing) and anyone's guess for now. On one hand, Marc-Andre Fleury has had 4 full days off. On the other, Matt Murray has only played 3 games this season, and if the team is looking to trade Fleury it may be nice to see if Murray can handle 4 or 5 in a row during the regular season travels. Either way, as always, Mike Sullivan has to choose which Stanley Cup winning goalie gets to start, the Wild have to choose between Devan Dubnyk and Darcy Kuemper.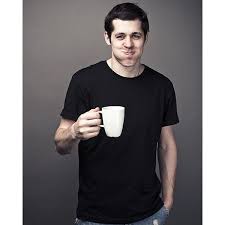 The Penguins are rolling right now, and both Evgeni Malkin and Sidney Crosby are on fire at the same time, something that rarely occurs as you most likely know. After losing the bid for presidency, Phil Kessel is going to try to continue to make Minnesota suck again. The Thrill has been held off of the scoreboard recently so it would be nice to see him break through tonight. Something to keep an eye on tonight is Pittsburgh's power-play, which has gone scoreless in 3 straight games, regardless of dominant possession and passing (haven't heard that before with the Penguins powerplay).
---

How to play
EACH GAME you must tweet to @penshockeyblog the period and time when Olli Maatta will score a goal.
The time goes by the time shown on the screen. The winner of the jackpot will be the user with the closest prediction. The pot will increase by $3.00 every game that Maatta doesn't score a goal.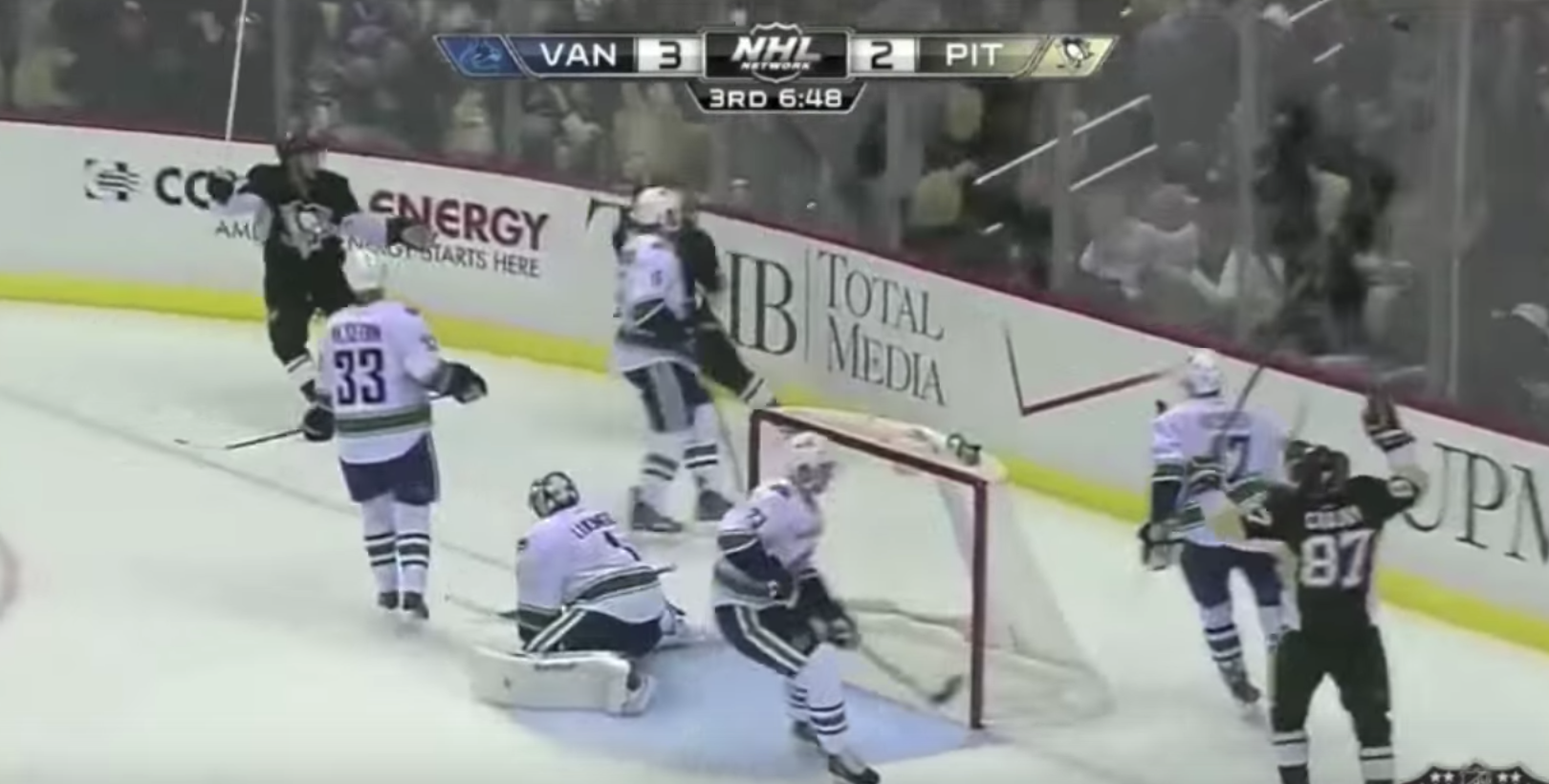 The tweet should look like this (modeled after the screenshot above) feel free to copy and paste and change the period and time:
#MaattaMegaMillions 3rd 6:48 @PensHockeyBlog"
If you don't do it in this format, we won't see it and we won't count it. So copy and paste and change those numbers.
Current Jackpot… $23
LET'S GO PENS!!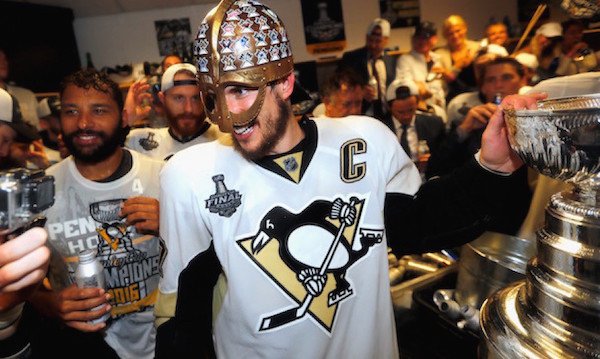 Meh, I'm not so wild about…Minnesota? 
Who will score the Pens GWG tonight?
Kessel (23%, 7 Votes)
Malkin (13%, 4 Votes)
Horny (13%, 4 Votes)
Bonino (13%, 4 Votes)
Crosby (10%, 3 Votes)
Mattaa (10%, 3 Votes)
LeTang (7%, 2 Votes)
Sheary (3%, 1 Votes)
Hagelin (3%, 1 Votes)
Some 'Wild' Man (3%, 1 Votes)
Total Voters: 30

Loading ...
Gametime POLL: Connor McParade
Of the 17 players in the NHL named Connor, Conner or Conor, in this home stand, and through the Sabers game on 11/19 we'll have seen 7 of them…Who'll be the best Connor/Conner/Conor?
Connor McDavid (EDM) (47%, 8 Votes)
Conor Sheary (PIT) (47%, 8 Votes)
Connur McPhil ; ) (6%, 1 Votes)
Connor Boland (EDM) (0%, 0 Votes)
Connor Hobbs (WAS) (0%, 0 Votes)
Connor Carrick (TOR) (0%, 0 Votes)
Connor Brown (TOR) (0%, 0 Votes)
Connor Knapp (BUF) (0%, 0 Votes)
Total Voters: 17

Loading ...