Within the first 4 minutes each line for the Penguins had high percentage opportunities that just missed, including Evgeni Malkin ringing one off the post. After some of those chances don't go in early, you start to think that it might not be the Pens night. The Penguins have been playing solid hockey, the reason this feels weird is because it is the first regulation loss since the Nashville game on October 22nd. Before the game, the Pens honored Pittsburgh area veterans by treating them to a full day with the team, they also wore special jerseys to be auctioned off and showed this during the opening ceremonies:
Tonight, we had a special in-game opening video in honor of all veterans. pic.twitter.com/ts00F48uCv

— Pittsburgh Penguins (@penguins) November 11, 2016
Classy, classy stuff, and a great video. Ending with the last few seconds of dark silence is such a powerful move.
Sidney Crosby (9) assisted by Kessel (9) & Letang (6) @ 7:53 PPG
Crosby and Kessel have stayed late multiple times in the last week to practice passing after team practices. Kessel was asked about it and responded with "he wants me to pass it really hard," and this is why. Trying not to be too much of a homer here, but there isn't anyone better in the game with deflections.
There is also something about two superstars staying after a practice to work on passing in November that should make you smile.
Charlie Coyle assisted by Suter & Staal @ 18:09 PPG
The Wild power play entered this game clicking at 14%. I have no clue how this is the case because they didn't lose possession on this opportunity, and finally scored in the second minute. Nothing Fleury could do here, Suter's shot was going to hit Ohio before the deflection.

Patric Hornqvist (5) assisted by Kessel (10) & Malkin (7) @ 7:33 PPG
Great look from Kessel to Horny skating in, and thank you Suter for the goal. Minnesota had the top ranked penalty kill entering tonight, and the Pens power play spanked them like an unwanted stepchild. This play was made by Fleury, who came out of his net to slide poke a puck at the blue line to avoid a breakaway against. The Penguins took that play and scored this goal, great awareness by Flower.
Minnesota was pretty resilient throughout the game, and they responded well to the Pens scoring.
Nino Needlepenis assisted by Staal @ 9:07
Slick hands by the needle man. Awful defense by the Daley and Maatta pairing. One of the Staals assisted.
Eric Staal assisted by Coyle & Needtowriteher @ 2:56
Eric Staal tripped Kris Letang seconds before the goal went in. Letang had already lost possession by the time he was tripped, but because he was on the ice he wasn't able to cover for Staal alone in front. Really mind boggling how this call was missed when it was similar to the trip Maatta was called for earlier.
After the goal the Penguins would receive one make-up power play but the refs basically put the whistles away. Ryan Suter caught a pass over his head and ran in to the end-zone before letting go, Eric Staal tried to slash off Phil Kessels arms. The Penguins had their opportunities in the first period to bury this team, but  missed calls on a power play that was 2/4 with 17 shots adds to the sting.
Jason Pominville assisted by Spurgeon @ 19:30
Well… if you're going to give up an empty net goal at least make them shoot the length of the ice. Staal and Kessel were exchanging words for about 10 seconds before this went in after Staal laid a slash to the hands of Kessel.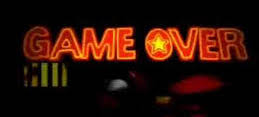 ---
THOUGHTS:
Getting the L sucks for Fleury when he is trying to compete with Matt Murray for time, but he also made 40 saves. Interestingly, in Murray's starts the Penguins have given up an average of 29 shots on goal. In Fleury's starts, it has been an average of 35.
Are we done with the Scott Wilson experiment? Jake Guentzel is tearing up WBS right now, Wilson is underwhelming in every way at the moment.
Interesting theory in the comments last night, perhaps the Pens have healthy scratched Tom Kuhnhackl in an attempt to keep his overall NHL games played below the expansion draft limit? Seems plausible.
Middle of November game against the Wild is the truest definition of a trap game, and I was impressed with how well Mike Sullivan had the team ready to go. The Penguins were ready to play this game, the cards just didn't fall. puckluck puckluck puckluck.
The Daley-Maatta combination is struggling, and Dumoulin is struggling with Letang. Maatta-Letang used to be a great pairing. It wouldn't break my heart to see those two put back together for a little experiment. Before you jump down my throat on Maatta being too slow here is a look at the defensive +/-

Letang (-2), Dumoulin (-1), Cole (-1)
Maatta (+5), Daley (+3), Schultz (+3)
If the team combined Letang with Maatta it would give the first defensive pairing a +3 rating, the second a +2 and the third a +2.

WILD OUTDOORS STATE OF HOCKEYPORN POLL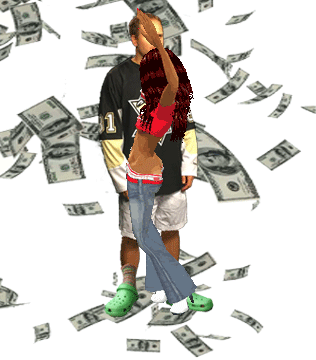 Wipe the KY jelly off your fingers, grab that lil thing (not that...yer mouse!) and pick yer hockeyporn.
3) "That hits him right in the meat" – Errey (32%, 8 Votes)
4) "Gettin' ready for the gobbler" – Errey (32%, 8 Votes)
10) "All parts of the body getting used tonight." — Errey (16%, 4 Votes)
2) "Suter pumps it hard into the Minnesota end" -Steigy (12%, 3 Votes)
6) "It helps when you know it's coming." — Errey (4%, 1 Votes)
7) "How did he slip that in?" — Steigy (4%, 1 Votes)
9) "Dumba now ready for that action." — Steigy (0%, 0 Votes)
8) "Hornqvist almost stuffed it in." — Steigy (0%, 0 Votes)
1) "They're able to get on top of ya, they can go back to back" – Errey (0%, 0 Votes)
5) "He pushes one into the slot." — Steigy (0%, 0 Votes)
11) "Crosby realizes he's got to get off." — Steigy (0%, 0 Votes)
Total Voters: 25

Loading ...
---
It is Veteran's day, and to any of our readers that are Veteran's, or to your friends and family members, thank you. This holiday is often viewed as a fun 3 day weekend, but to those that have served, are serving, or family members of those that have given the ultimate sacrifice in order for us to continue living it is much more than that. True heroes are often the one's most forgotten, and we are completely thankful for your service and sacrifice. To all of the veteran's out there, sincerely from all of our hearts, thank you.
This is exceptionally fitting on Veteran's day. Rest in Peace Mr. Cohen.