Edmonton skates fast. Scored goals. Penguins scored, too. Sorry, being quick here, not sure what the new freedom of speech rules are and God knows I don't want to get sued. Is this a safe place?
Before the game we talked about two things, the speed of Edmonton and their lack of defense. During the game we saw two things, the speed of Edmonton and their lack of experience. The Oilers are an explosive team, but once the Penguins adjusted to the speed of the first line (see: McDavid, because he is like really really fast), they were able to contain the odd man rushes. After the game was tied in the third the inexperience level showed through, at one point the Malkin line held an entire shift in the Edmonton zone passing like it was a power play. Edmonton is going to most likely make the playoffs this year, but I think Paul Steigerwald needs to calm the fuck down on labeling them the new "Kings of the West" as he did at least 5 times. There is no way that team they have right now escapes a 7 game series against anyone in the West other than Calgary, and even that would be questionable. They are on the right track and McDavid is the real deal but they are a few key pieces away from earning the western title.
The Pens were home again so they showed another video from their 50 years of great stories series, cool stuff, though I would rather it just be Lange talking. I could listen to a whole documentary on the Pens narrated by Lange only:
June 9, 1984: The day that the Pittsburgh Penguins were changed forever. pic.twitter.com/rTbRbHYVGb

— Pittsburgh Penguins (@penguins) November 9, 2016
Conor Sheary (2) assisted by Rust @ 1:57
Really have to love the decision by Sheary here to take a snap shot, a lot of players would opt for a wrister and a few more steps closer, but it is the element of surprise that leads to this goal. Conor Sheary is playing some great hockey right now.
Jordan Eberle assisted by McDavid & Maroon @ 14:23
The Oilers have speed, that was never in doubt. McDavid leading a 2 on 1 makes the smart play to give it to Eberle, and Eberle puts it the only place Murray couldn't get it.
Patrick Maroon assisted by McDavid & Eberle @ 17:18
This whole play was made by McDavid and his speed. First on a defensive back check to take the puck from Hagelin, and then later he just blows by Dumoulin. Kris Letang didn't make the best defensive play possible on his end, and not many NHL players would miss the shot that Maroon had to make.
Letang and Dumoulin had their hands full in the first with the speed of the Oilers first line. There isn't really a way to prepare for that in practice, and unfortunately the best preparation is playing the first period and hoping you can make adjustments.

Eberle assisted by McDavid @ 3:20
This is exactly what the game was expected to be. Back and forth breaks, and when you don't convert on a 4-1 odd man rush you pay the price. On a 4-1 rush, Hornqvist would be the last of my choices to attempt that shot, but he also isn't the most qualified to make a great pass from the right side either.
Hagelin (2) assisted by Hornqvist (7) & Daley (4) @ 12:08
The man that doesn't get a point makes this play happen. Since the puck bounces off Hornqvist's skate he earned an assist over Crosby, but this whole play was set up by Sid. Fortunate that Hagelin fanned on the shot, which allowed it to elevate.
Brian Dumoulin made a really smart adjustment in this period, and that was when faced with a 2 on 1 or even a 2 on 2, he took away McDavid's passing lane, trusting Murray would handle McDavid. This is such a key change and whether it was Dumo's decision or a coaching decision it was a big difference maker in this game.
Evgeni Malkin (7) assisted by Kessel (8) & Kunitz (6) @ 5:33
I mentioned it in the gameday, and it should come as no surprise that Geno Areno was going to light The Paint Can up in this one. This line was absolutely dominant in the third period, and this goal is yet another example of each forward on the line getting a point. Underrated moment of the season was the creation of this line.
After this goal went in everyone and their mother knew the Penguins were going to win, and it most likely wasn't going to overtime. What a joy it is knowing that the Penguins trailing after 2 is no longer a guaranteed loss #ripMJera
Conor Sheary (3) @ 18:18
How the hell did this go in. Who gives a shit, it's in.
This may be the first shop ever entered into this blogs media cache: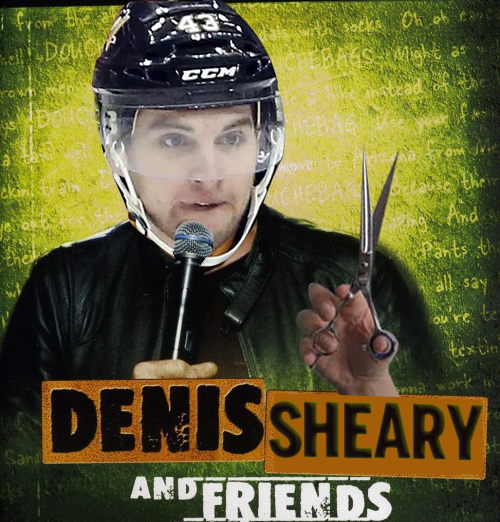 GAME. THE. FUCK. OVER.
---
THOUGHTS:
Conor Sheary, every game he just does so many things right, very impressive player that the Pens were able to develop
Scott Wilson playing over Kuhnhackl is a head scratcher, unless Kuhnhackl is injured I cannot see why he would be a healthy scratch 4 games in a row. Maybe he took advantage of the legal substances in California?
Matt Murray has such great positional awareness. Always square to shots, a lot of his saves he doesn't even have to move. The sample size is becoming larger now, and he is not deviating
Olli Maatta has quietly put together 4 or 5 really solid games. Edmonton is fast, and Maatta's lack of speed didn't bite the Pens in the ass. He is playing a much better defensive game right now
Great adjustment by Letang and Dumoulin after the first period
McDavid is fast, and very good. Was tired of hearing Bob and Steigy say "look out" every time he touched the puck though
Really disagree with Hornqvist getting the assist over Crosby on the Hagelin goal, by that logic Talbot should've gotten an assist for the second Eberle goal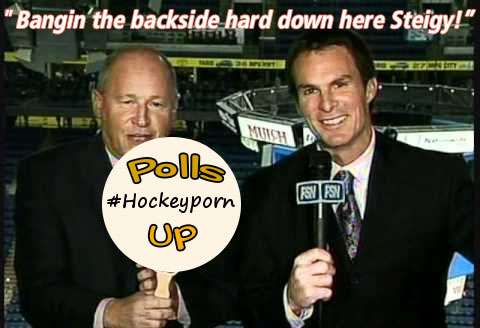 Get out yer favorite OIL and select a Hockeyporn from last night.
5) "Grab a hold of your ankle and hang on!" –Errey (44%, 11 Votes)
4) "I love how Hornqvist turns his hips into guys and comes in from behind"- Steigy (24%, 6 Votes)
3) "Get 'er done. You don't need two hands on your stick, Regardless of what my dad said! He taped my hands to my stick!" -Errey (20%, 5 Votes)
2) "Every shift he's down touching everybody on the bench" – Errey (12%, 3 Votes)
1) "Here comes Cullen! He's dangerous from behind [the goal] but Talbot was ready for him." Steigy (0%, 0 Votes)
6) "Conor Sheary drills it in." — Steigy (0%, 0 Votes)
7) "Ryan Nugent-Hopkins tried to get it deep." — Steigy (0%, 0 Votes)
8) "Kessel feeds one into the slot." — Steigy (0%, 0 Votes)
9) "tired D on the ice" -Errey (0%, 0 Votes)
Total Voters: 25

Loading ...